Pomegranate arils are definitely one of the tastiest foods on planet Earth. It's like an explosion of sweet deliciousness in your mouth when you crunch into them.
I was really excited when Target had pre-peeled pomegranate seeds for $2.00 off. I'll take dos por favor! I've seen a similar recipe to these on Pinterest (unfortunately for the life of me I can't find the original photo), which sparked this easy, creative Valentine's treat!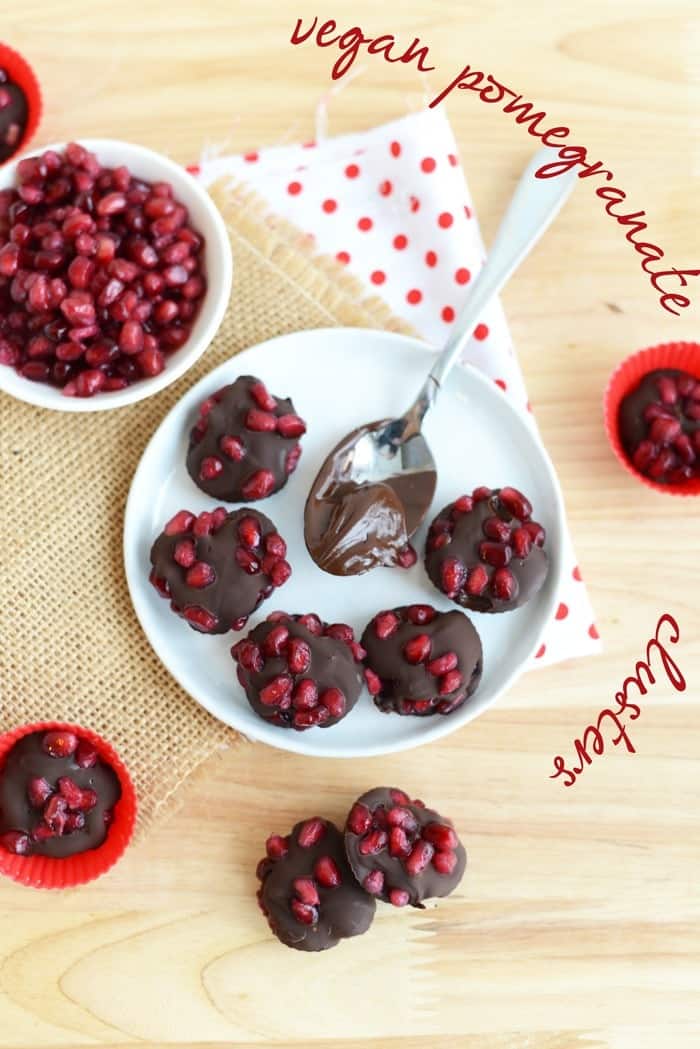 Team, this calls for- 2 Ingredients.
Vegan Chocolate Chips
Fresh Pomegranate Arils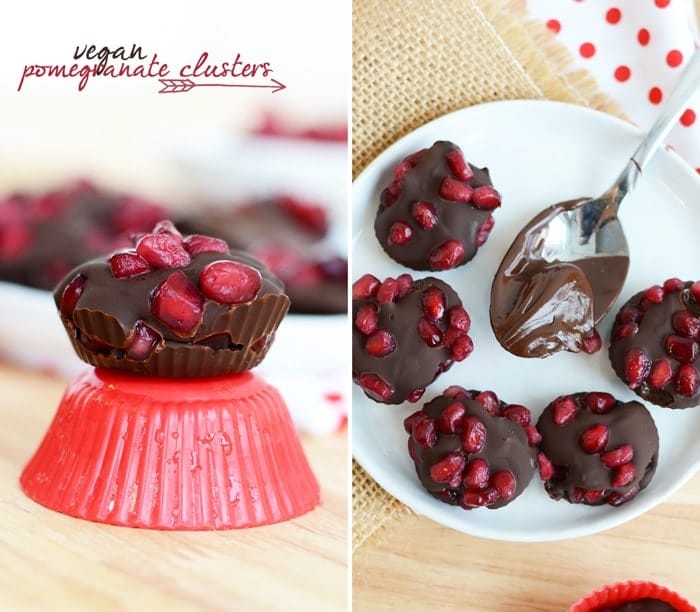 I even did the nutritional breakdown for you —-> For one pomegranate cluster: 99 calories | 6g fat | 13 g carbs | 1.6 g fiber | 1.4g protein | 11.7g sugar
For each cluster there is about 2 teaspoons of melted chocolate (one on the bottom and one on top) and about 2 teaspoons of pomegranate arils. The recipe calls for a cup of mini chocolate chips because 1 cup of chocolate chips melts down to 1/2 – 3/4 of a cup.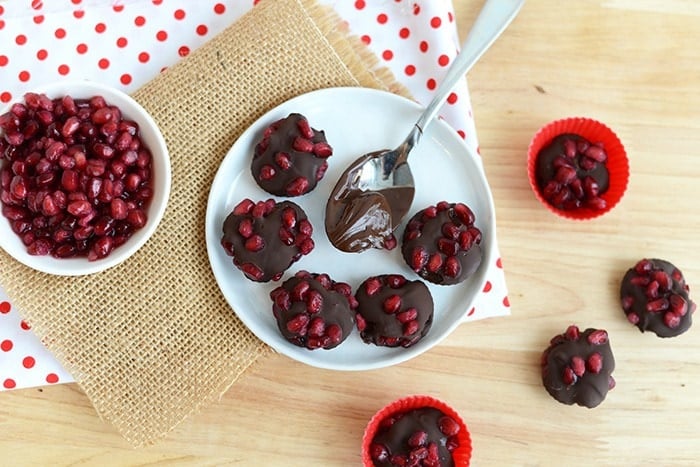 I'm going to see if Blake likes these tonight…but these are definitely more of a girlfriend Valentine's treat. What girl would say no to chocolate and pomegranate?
That's what I thought.
Maybe I should go pick up some beef jerky for the Blakester :D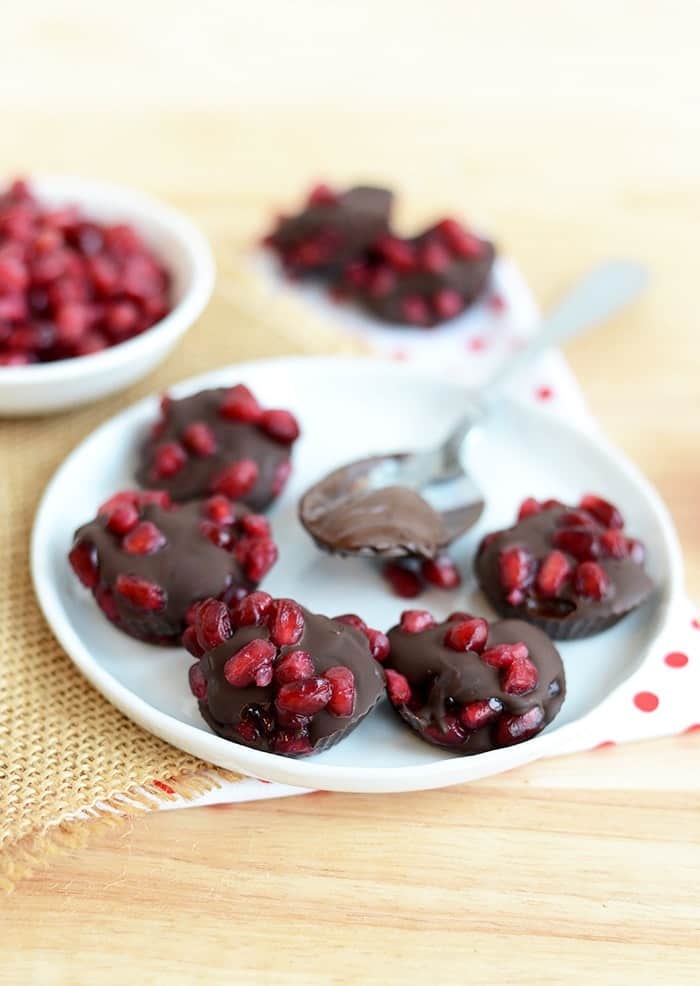 Recipe
Super Simple Vegan Pomegranate Clusters
Prep Time:

20 minutes

Total Time:

20 minutes
Ingredients
-1 cup vegan chocolate chips (~24 teaspoons of melted chocolate)
-1/2 cup fresh pomegranate arils (=24 teaspoons)
Instructions
Line a mini cupcake pan with 12 silicone cupcake liners (this will make for easy removal).
Next, place 1 cup of vegan chocolate chips in a microwave safe bowl and microwave for about a minute and a half, stopping every 30 seconds to stir.
Once your chocolate chips are melted, use a teaspoon to line the bottom of each cluster with chocolate. Then, spoon in about a teaspoon of pomegranate arils and then top with an additional 1 teaspoon of melted chocolate and about 1/2 teaspoon of pomegranate seeds.
Place in freezer for 20 minutes to get the clusters harden.
Similar
One last thing before I go! I didn't test these using paper cupcake liners. I used silicone, which made for a really clean removal once the chocolate froze all the way! I have had some pretty bad experiences using the paper liners, especially when trying to freeze something in them. Just beware!
So the real question is…will you be my Valentine?