This post is sponsored by Mizkan's Nakano. I was compensated and all opinions are my own. 
Since I couldn't be with my dad this Father's Day, I thought I would post a little something something that reminds me of him…BBQ SAUCE!
When my dad was young, his family owned a chicken and ribs restaurant in Chicago. When I was young, my dad grilled ALL THE TIME! So, it only makes sense that I celebrate my dad with some homemade BBQ!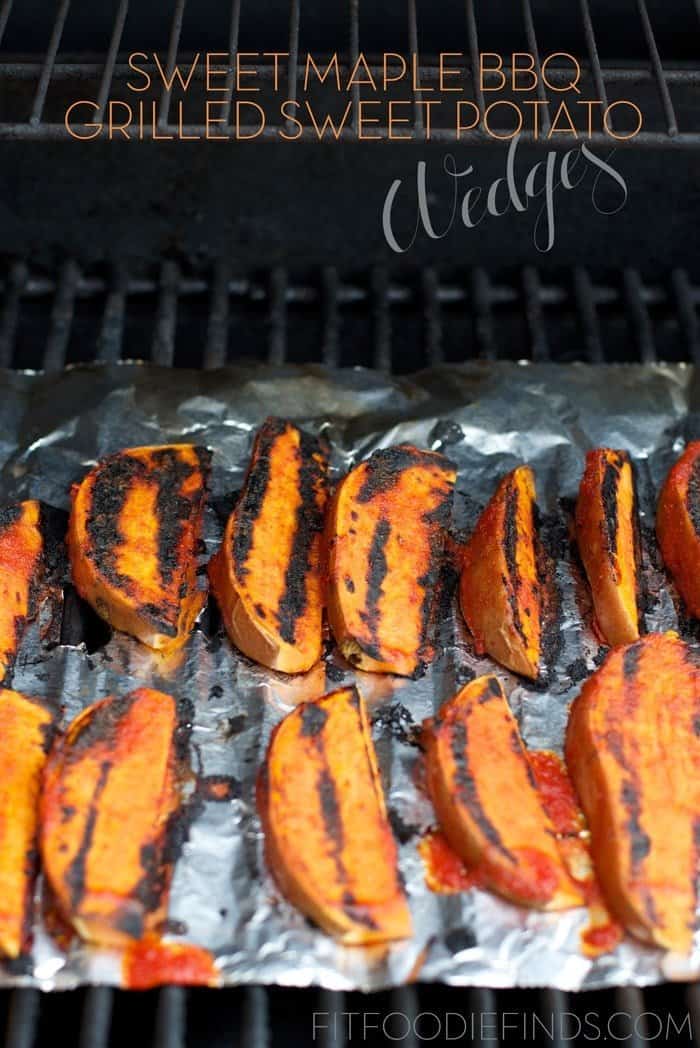 Before we talk wedges, let's talk sauce.
YOU GUYS.
Homemade BBQ sauce is so easy to make! The best part is, you only need a few ingredients!
strained tomatoes (or ketchup)
maple syrup
molasses
spices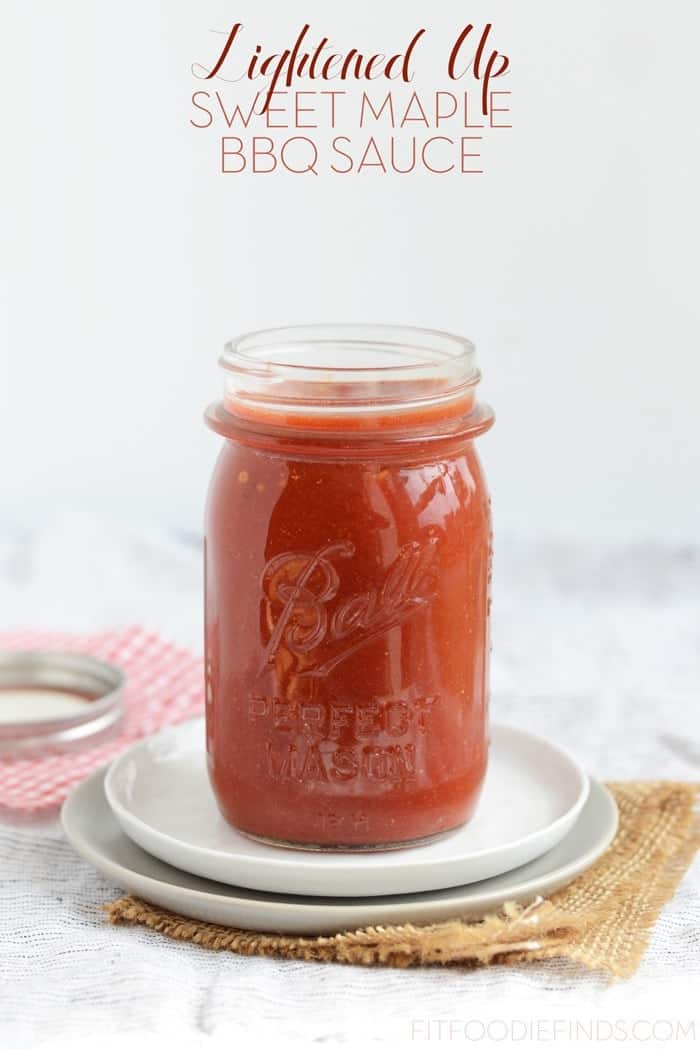 So sweet and tangy and ABSOLUTELY DELISH!
The featured ingredient in this BBQ Sauce is Nakano's Roasted Garlic Seasoned Rice Vinegar. Nakano has tons of different flavored rice vinegar flavors and I adore this one. It's sweet, garlicky, and tangy all at the same time.  It's actually quite delicious on it's own on top of a salad or grilled veggies….just my two sense :D
Sweet Maple BBQ Sauce + Sweet Potato Wedges.
Hot damn.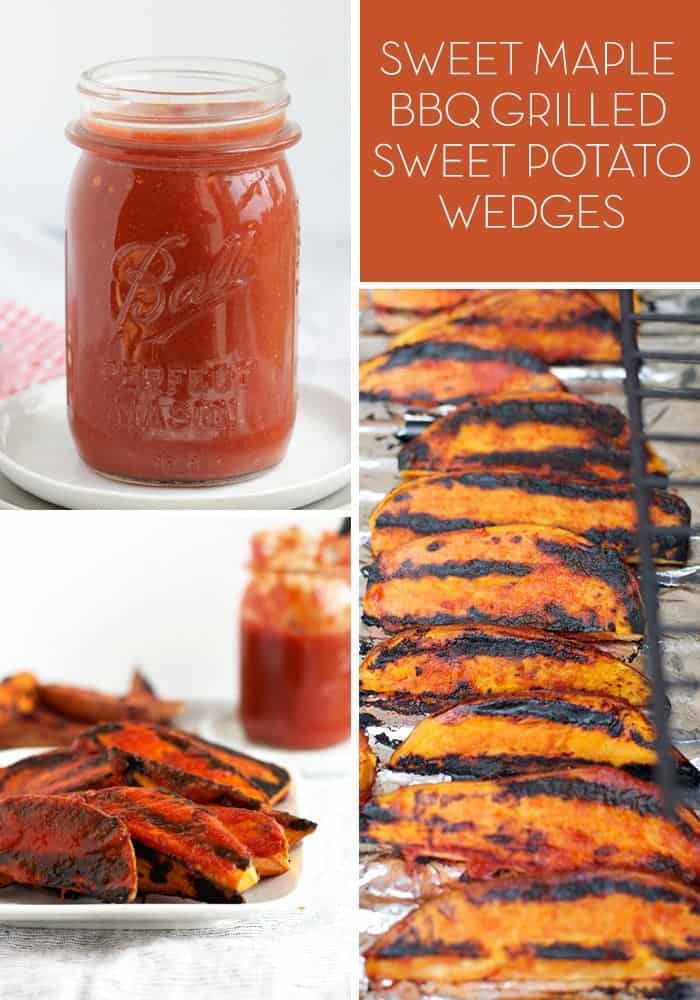 Ladies. No men are needed to get these grill marks. I promise you.
The secret to grill marks is a hot grill (about 400-450 degrees F), a piece of tin foil, and coconut oil spray.
Oh….and PATIENCE! You really need to just let em cook!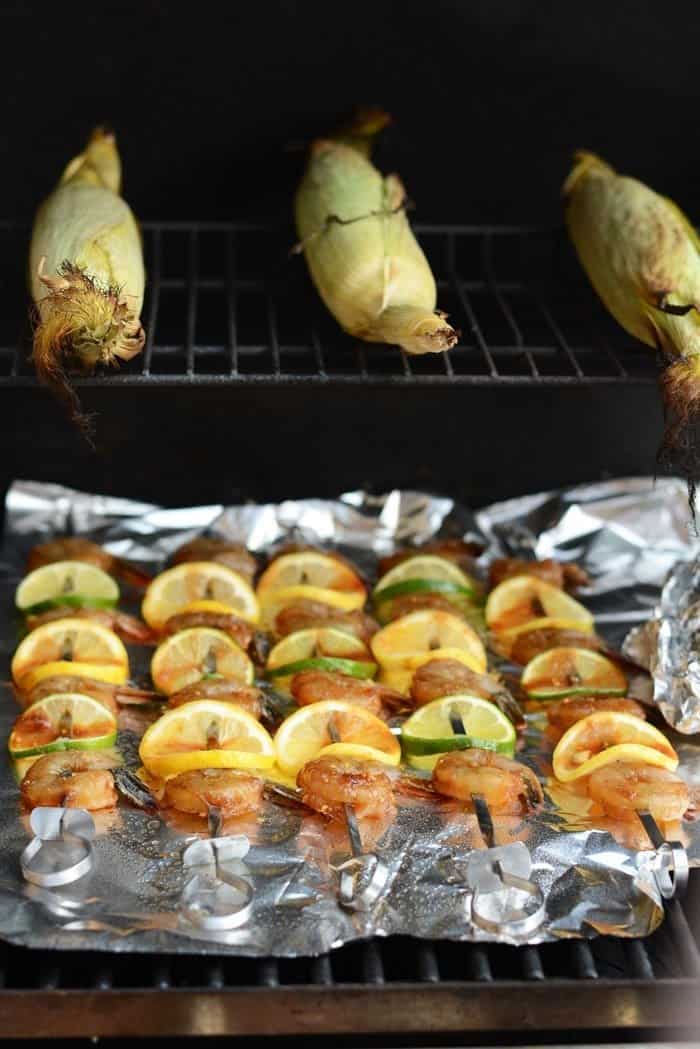 Recipe
Sweet Maple BBQ Grilled Sweet Potato Wedges
Prep Time:

20 minutes

Cook Time:

20 minutes

Total Time:

40 minutes
Ingredients
For the BBQ Sauce
Follow the recipe for our Homemade BBQ Sauce
For the Wedges
3

large sweet potatoes

1

–

2

tablespoons olive oil

1 teaspoon

garlic powder

1 teaspoon

onion powder

1/4 teaspoon

chipotle

1 teaspoon

coconut sugar

1/2 teaspoon

chili powder

1/4 teaspoon

s salt

1 cup

Sweet Maple BBQ Sauce
Instructions
For the Wedges
First, preheat grill to about 400ºF.
Next, wash and dry sweet potatoes. Cut into large wedges. Place wedges into a gallon-sized bag add spices and olive oil to the bag. Seal tightly and toss sweet potatoes until all potatoes are coated in oil and spices.
Next, place a piece of tin foil onto your grill. Spray generously with coconut oil spray. Lay wedges onto the grill.
Using a grill brush, brush bbq sauce onto each sweet potato wedge. Let wedges cook for about 7-10 minutes.
Turn wedges, brush second side with more bbq sauce. Let cook for an additional 7 minutes.
Remove from grill, brush one more time with BBQ sauce and enjoy!
Similar
Strained tomatoes? Here's the brand I used.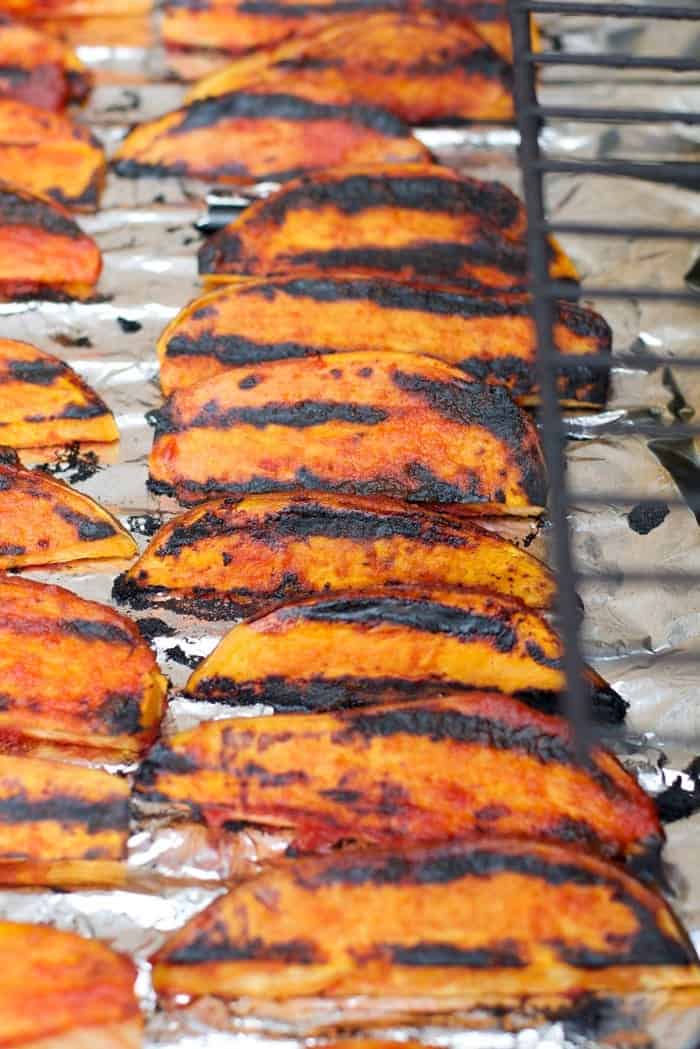 So, Happy Father's Day Dad! Even though I'm not with you today, I'm thinking of you and so proud of who you are!
Thank you so much for your support as I continue to do sponsored posts.