Happy Friday! That's right, it's freaking Friday (and much needed). I really like today's blog post. Hillary from Nutrition Nut on the Run had a really good idea…to do a little switcheroo on each of our blogs. I'm always looking for new reads and I assume you are too. We each asked each other random/interesting questions, so here's a little bit about NNOTR. Enjoy! (You can check out my interview: here.) Also, if you are a recipe fiend like me (and if you love muffins), you should definitely check out Hillary's blog…she has a TON of healthy options on her Recipage.

1. On the go snacks: What are some healthy things to grab at a convenience store/gas station/fast food restaurant if you don't have time to pack a healthy snack?
Oooh, this is a tough question for me to answer. I honestly can't remember the last time I was inside of a convience store/gas station on the hunt for food. I never travel without my own array of snacks; that said, if it was the last resort, I'd probably hunt down the most plain nuts I could find… perhaps unsweetened iced tea… and since I'd only be in that situation if I was really desperate, I might just go for a bar of dark chocolate ;) (Lee here, like I said- check out her recipage for some DELICIOUS on the go snacks…like these PB Banana Snack Muffins…drool.)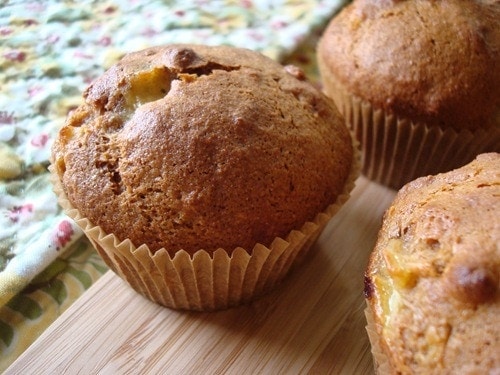 2. If you only had 30 minutes and there was no gym near by (and it was raining so you couldn't run), what would your go to workout be?
A crossfit WOD for sure. Even if I didn't have any equipment, I could throw together a sweaty 20-minute bodyweight workout. Try 7 minutes of burpees, or 400m of walking lunges (1 lap around a track). Yes, I've been silly enough to try both. (Lee here, I LOVE her 20 minute Tabata Jump Rope Workout.)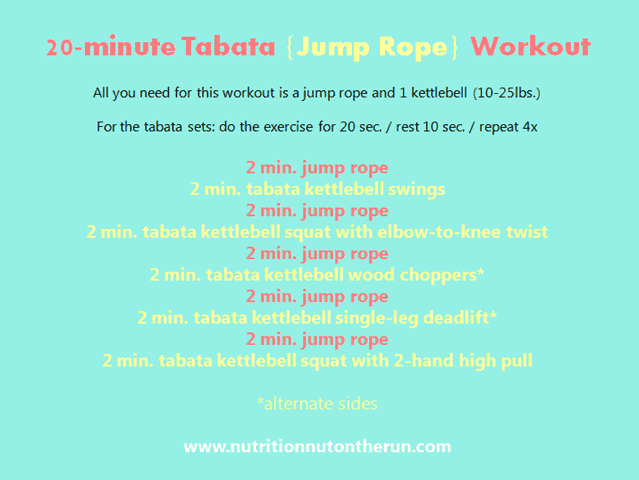 3. Why and when did you originally start a blog and why do you blog now? 
I started my blog in November 2009. I had recently transferred to a new university to study nutrition, and after discovering the healthy living/food blog world the summer prior to moving, I realized starting a blog of my own was the perfect outlet for me to combine my passions for food and writing.
Why do I blog now? Oh, there are so many reasons… but mainly, it's the connections that I've made with the like-minded people around the country (world!) that I wouldn't have made otherwise. It gives me a spot to express myself (and be ever so vulnerable), to learn, and to be inspired by others pursuing healthy and happy lives.
4. If you could choose your ideal job situation, what would it be? Would it be a 9-5? Running a Non-Profit? etc.
Throwing out all the tough questions! 9-5? No, most likely not. I will say that I feel extremely fortunate to have an 8-5 – Monday through Friday – job right now (love my weekends!), but I don't see myself in that type of setting forever. After just one year at a mostly sedentary job, I've got "ants in my pants" to move around more. I don't see a health coach certification out of the picture…
5. What is the last thing you ate? and what is the next thing you'll eat? 
My roommate just made us a wonderful, light springtime meal: local whole grain bread sliced with fresh mozzarella, tomato, and fresh basil with a homemade balsamic vinaigrette served with greens, avocado, strawberries and sunflower seeds. It's pretty darn awesome having another foodie as your roommate. Let's be honest though… I just finished one crazy crossfit WOD, so I don't doubt that my wild appetite will be hollering for a late-night snack here shortly. (Lee here again, I hope you eat a Cappuccino Chip Energy Bite because they look DELISH).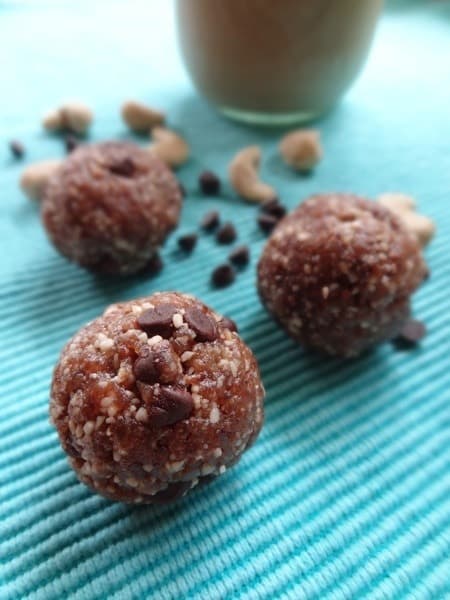 NNOTR Social Channels 
Facebook: Nutrition Nut on the Run
Twitter: @HILLontherun
Instagram: Hillontherun