Hi! It's Tuesday and Team Fit Foodie is back together again today after over a week of being apart. I had such a fantastic holiday with my family and then Mark's, but there's nothing better than getting back into the routine of life at home. Now that Thanksgiving is over, we're jumping full force into Christmas like it's no one's business. Let's face it, it will be here before we know it.
I was surprised to see so many online deals this past weekend for Black Friday since deals are notoriously found in-stores on the big BF. I did a big order at Anthro because the entire store was 30% off. I've been obsessed with their all-natural wellness and beauty products lately! I also restocked on some undies from Aerie. It was 10 for $35, after all.
We've been working hard at Fit Foodie HQ over the past few weeks, putting together the ultimate guide for gift ideas. Can I just say that looking at all of these beautiful gifts makes me want to BUY EVERYTHING? Not for me though, for all my people. I'm the weirdo that loves buying gifts for people. Honestly, I do it at all times of the year. There's something about it that warms my soul. In this post, we've separated out a bunch of different holiday gift guides specific to certain people in your life. We tried to hit all different price points and trends and hope these holiday gift guides make your shopping season a little bit less stressful. Enjoy!
Need help with some gift-giving inspiration? We created The Ultimate Guide for Holiday Gift Ideas for the moms, sisters, coworkers, boyfriends, etc. in your life! #giftguide #holiday #shopping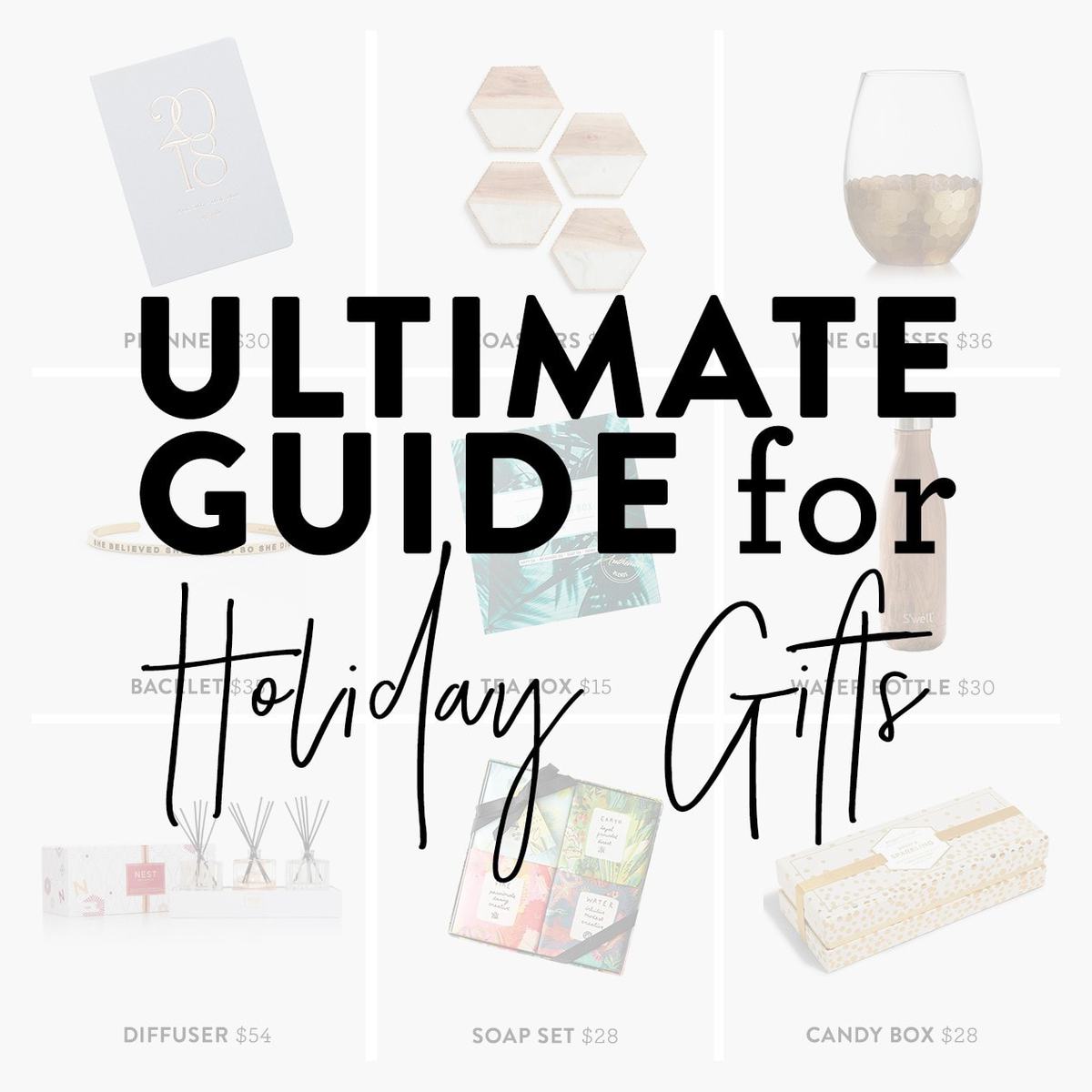 Looking to wow the fitness lover in your life this holiday season? We can bet she will love any of these Holiday Gifts for Fitness Lovers. Guarantee her a successful sweat sesh with this new gear!

Gift Ideas for Fitness Lovers
—————————–
Gift Ideas for Moms
Looking to get your mom the perfect holiday gift? We've rounded up some of the best holiday gifts for moms. We pulled items at all different price points from a cozy robe to a leather tote.

Gift Ideas for Moms
—————————–
We know how important your best friend is to you, so that's why we rounded up the best gifts for best friends. Buy your bestie one of these fun and thoughtful gifts and you're sure to put a smile on her face!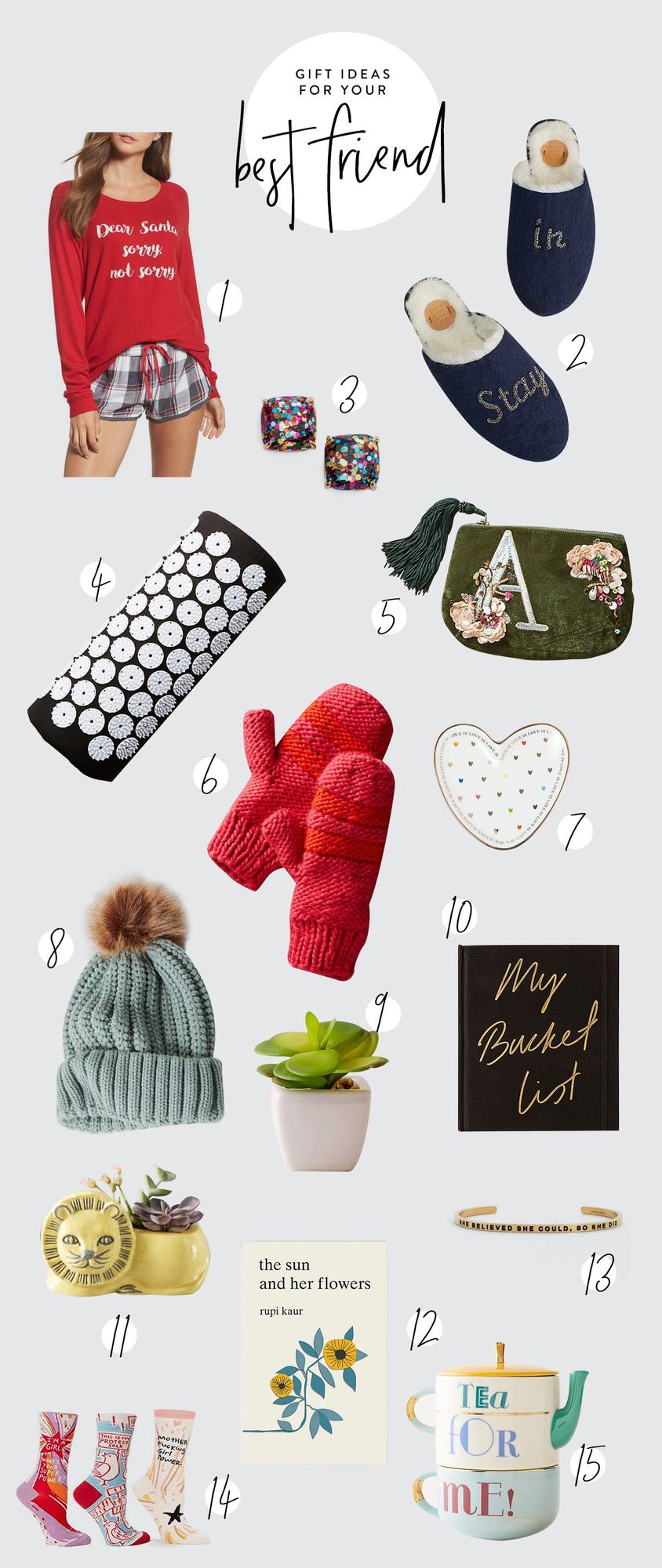 Gift Ideas for Your Best Friend
—————————–
Gift shopping for your fashionable friend is made easy with this set of trendy gift ideas for a fashionista. She will turn heads with any of the gifts from this list! Here are our favorite gift ideas for a fashionista.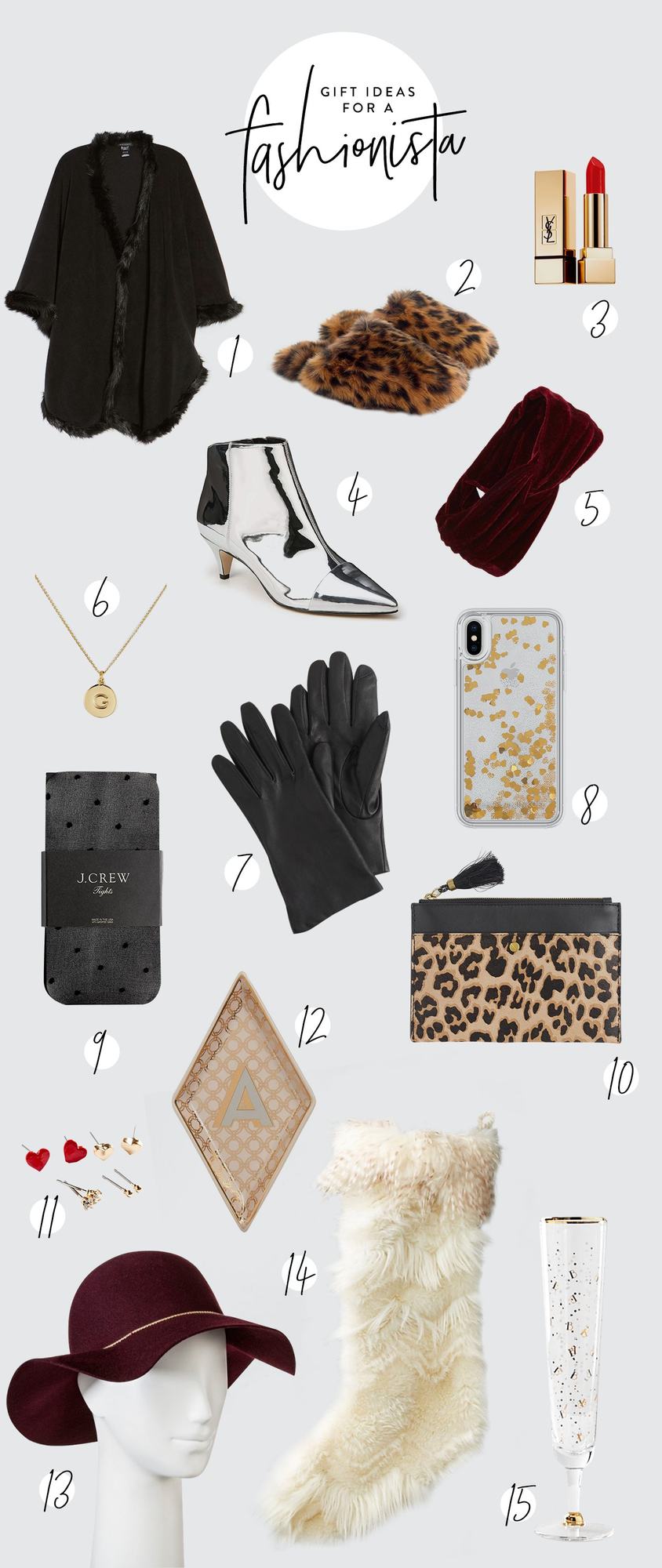 Gift Ideas for a Fashionista
—————————–
Get your favorite outdoor-lovin' lady outside this season by giving her one of our favorite gift ideas for outdoor lovers. We've collected the essentials to make sure she is prepared to enjoy mother nature with ease! Check out our gift ideas for outdoor lovers below.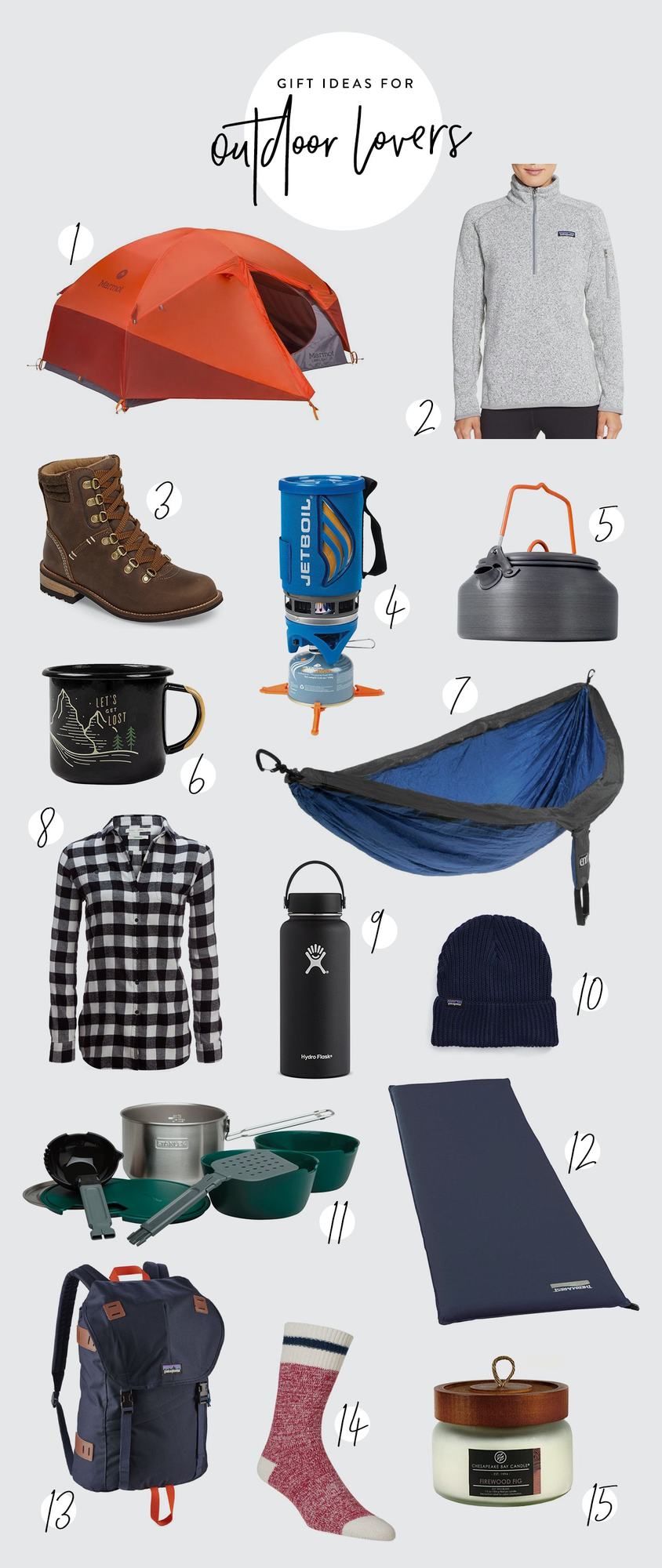 Gift Ideas for Outdoor Lovers
—————————–
Say 'bon voyage' to the adventure seekers in your life with one of these holiday gifts for travelers. Our top picks include items that will keep your traveler comfortable and organized all trip long!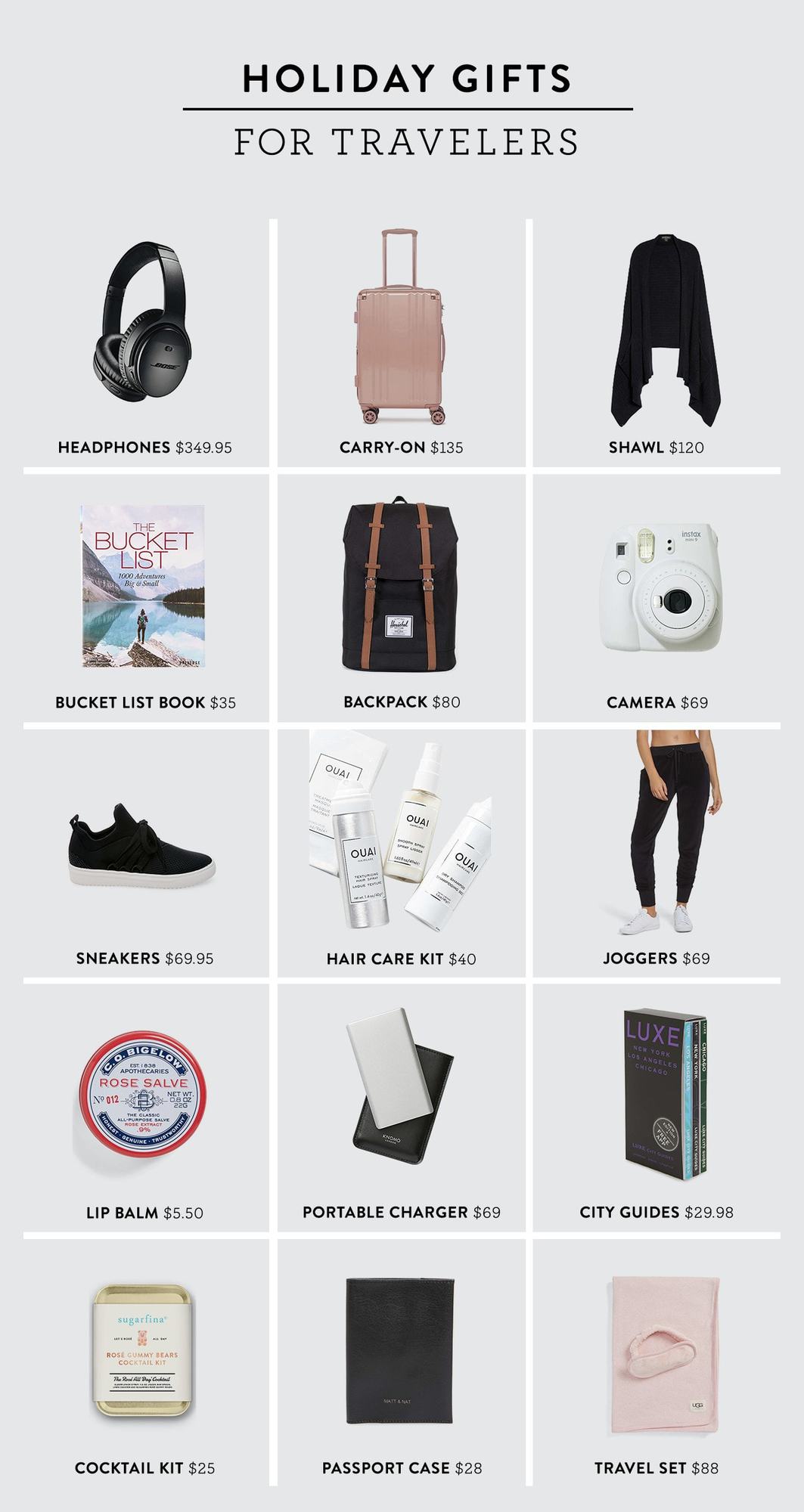 Gift Ideas for Travelers
—————————–
Don't know what to get your man for the holidays? Check out this gift guide that rounds up the best gifts for boyfriends. Think functional and masculine!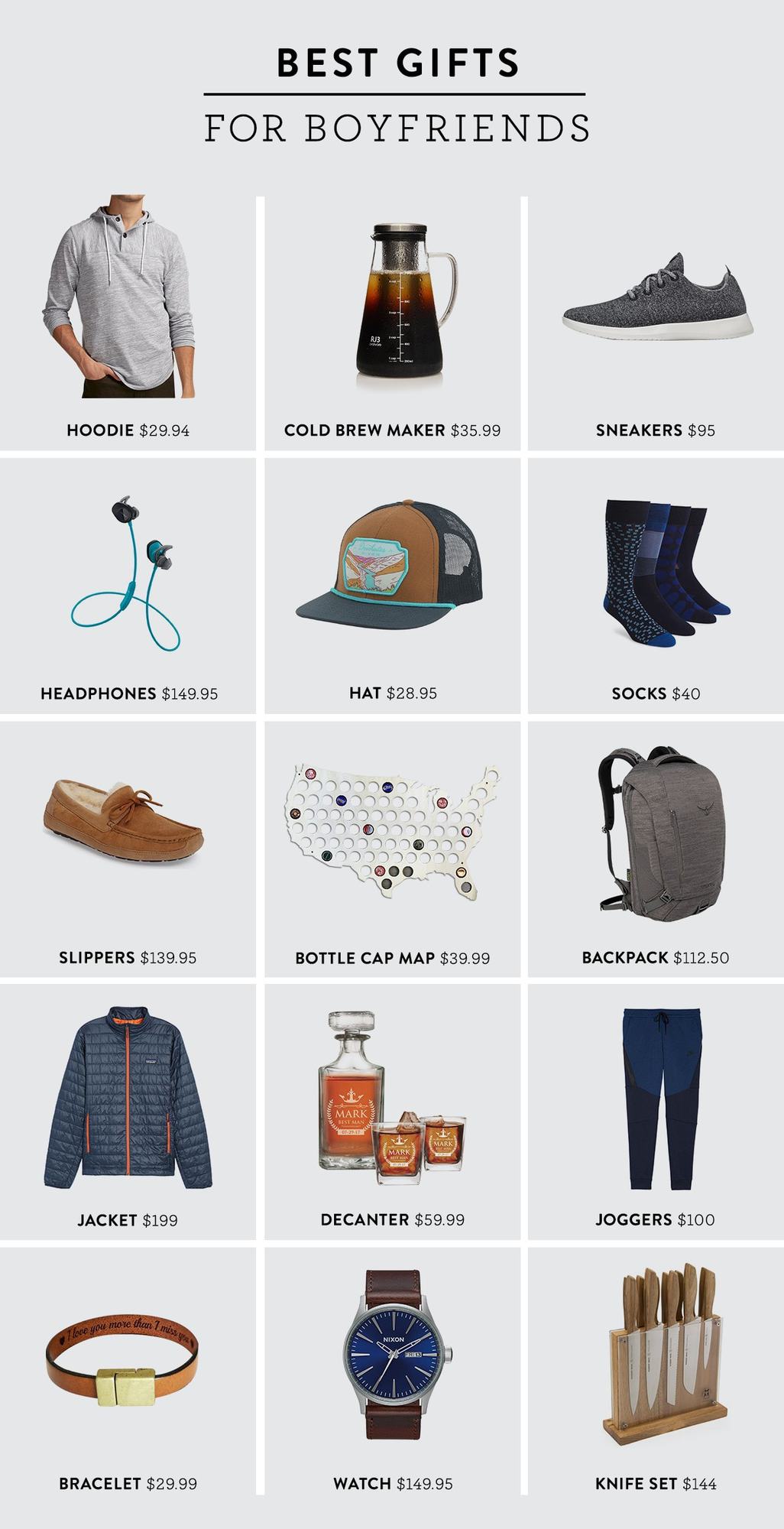 Gift Ideas for Boyfriends
—————————–
We've collected the best gift ideas for coworkers this holiday season because we know your favorite office gal pal deserves a big thank you for helping you get through those long work weeks. After all, she's the best! Check out our best gift ideas for coworkers below.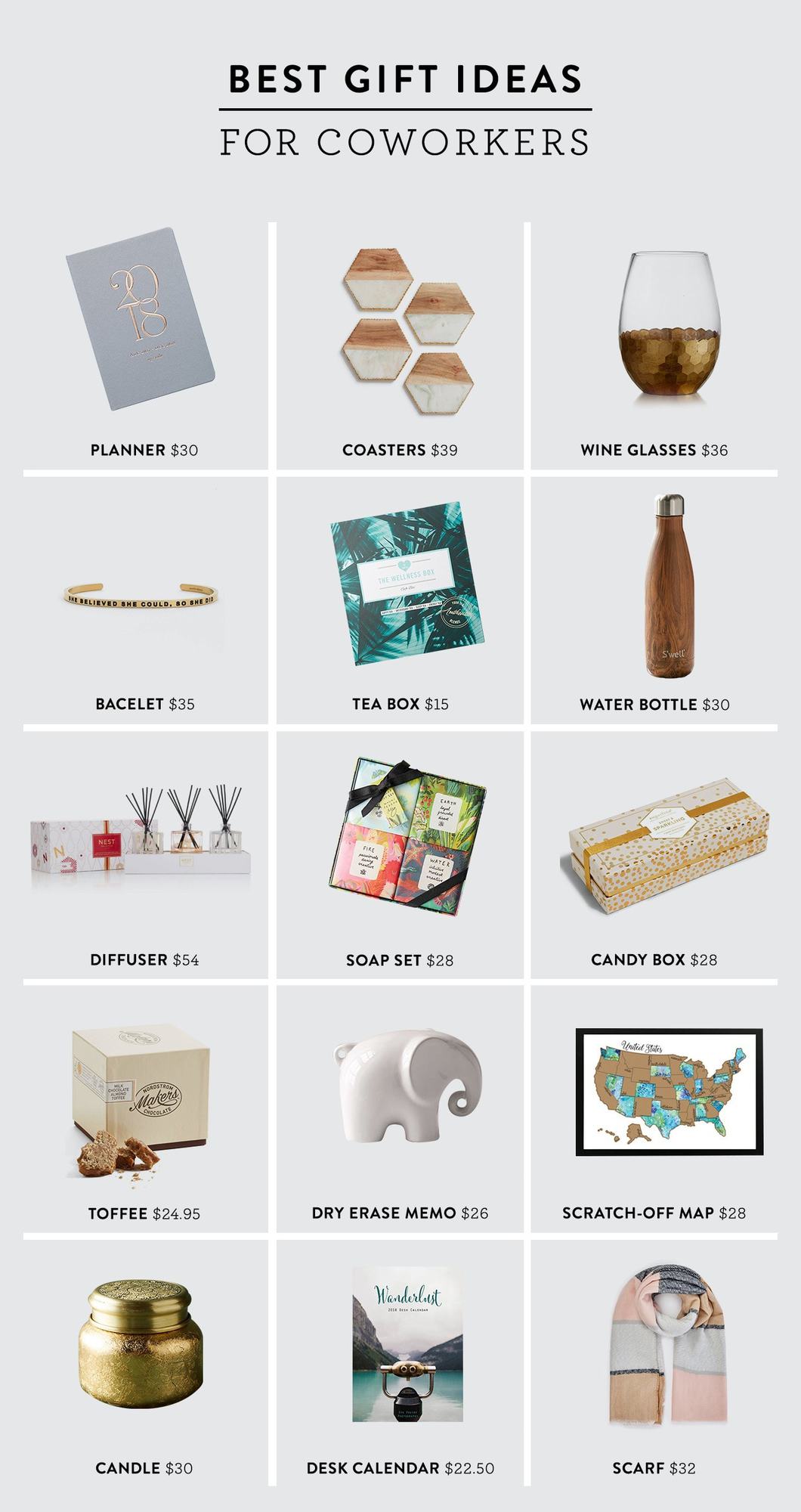 Gift Ideas for Coworkers