Looking for healthy Christmas cookies? This is your one stop shop for all of your favorite holiday cookie recipes lightened-up with healthy ingredients!

Anyone else feel like the time between Thanksgiving and Christmas is one big blur? It goes by SO FAST! I actually don't mind December at all, weather-wise. It's super temperate with snow here and there. Sometimes we don't even have a white Christmas. Jan/Feb is when shit hits the fan in Minnesota. Freezing cold temps + tonza snow. I guess it just makes you appreciate how awesome May-October is, right?
I've been making and testing Christmas cookies for FFF since mid-November, so my mind has been in Christmas mode for a while. Fact- I am definitely a better cook than baker. I think I tested one recipe like 6 times before giving it a go —> Chewy Chocolate Ginger Molasses Cookies are coming to a blog near you in a few weeks! SO FLIPPING GOOD. Did I mention that they are gluten-free and made with no refined sugar or flour? You'd never even guess! Can't wait for those to go live. I've also got a new Flourless Peanut Butter Blossom Cookie on the way, as well. Addicting. Gimme, gimme, gimme.
If I had to pick my ALL TIME favorite Christmas cookie, it would be my Great Nona Toni's famous Pizzelles. A pizelle is a traditional Italian waffle cookie. We have they every year at our extended family Christmas party. SO GOOD. I've yet to attempt to make them, let alone make them healthy :P One day.
For now- get inspired to lighten-up your x-mas cookies with a healthier recipe from some of my favorite food bloggers!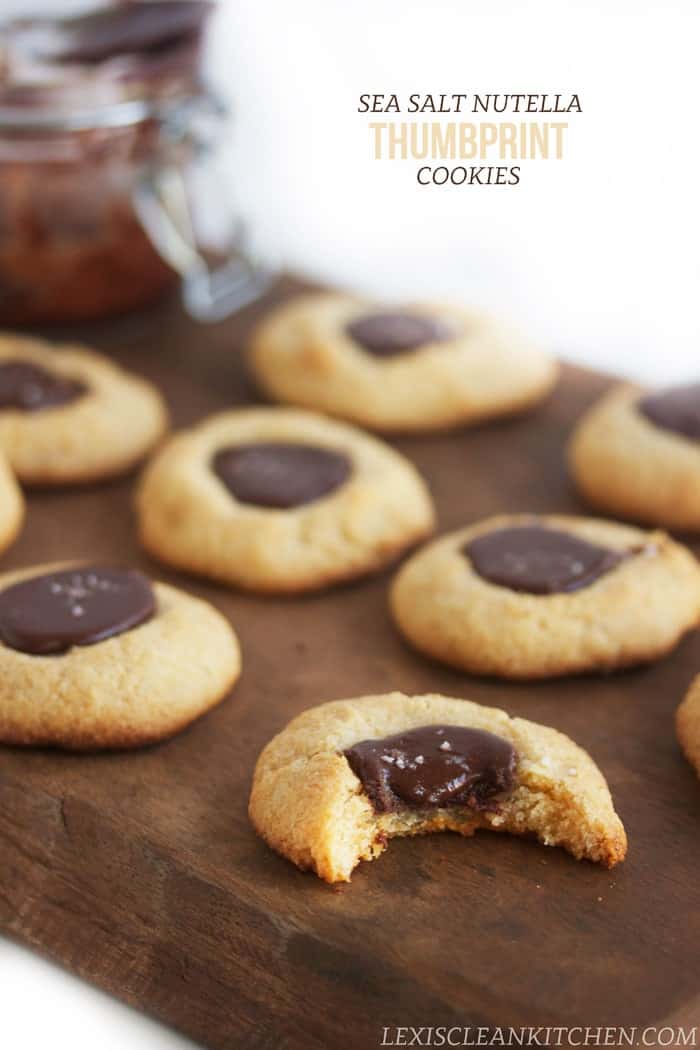 http://laurenkellynutrition.com/christmas-chocolate-chip-cookies/
Pumpkin Oatmeal Breakfast Cookies by The Lemon Bowl
Healthy No Bake Cookies by Eating Bird Food
Linzer Thumbprint Cookies by Healthy Seasonal Recipes