Yo hey der friends (at least that's what we say in Minnesota). Today's post has been a long one in the making! As you know- I love and cherish going on active vacations because 1. I can't sit still for longer than an hour and 2. it's just what I've always done. I'd much rather be canoeing or hiking than laying on a beach (don't get me wrong, I like this too!). Over the years I've collected and used products products during my active travel that make life SO MUCH BETTER. Thought I'd lay em' all out and share what I'm swooning over when it comes to active travel.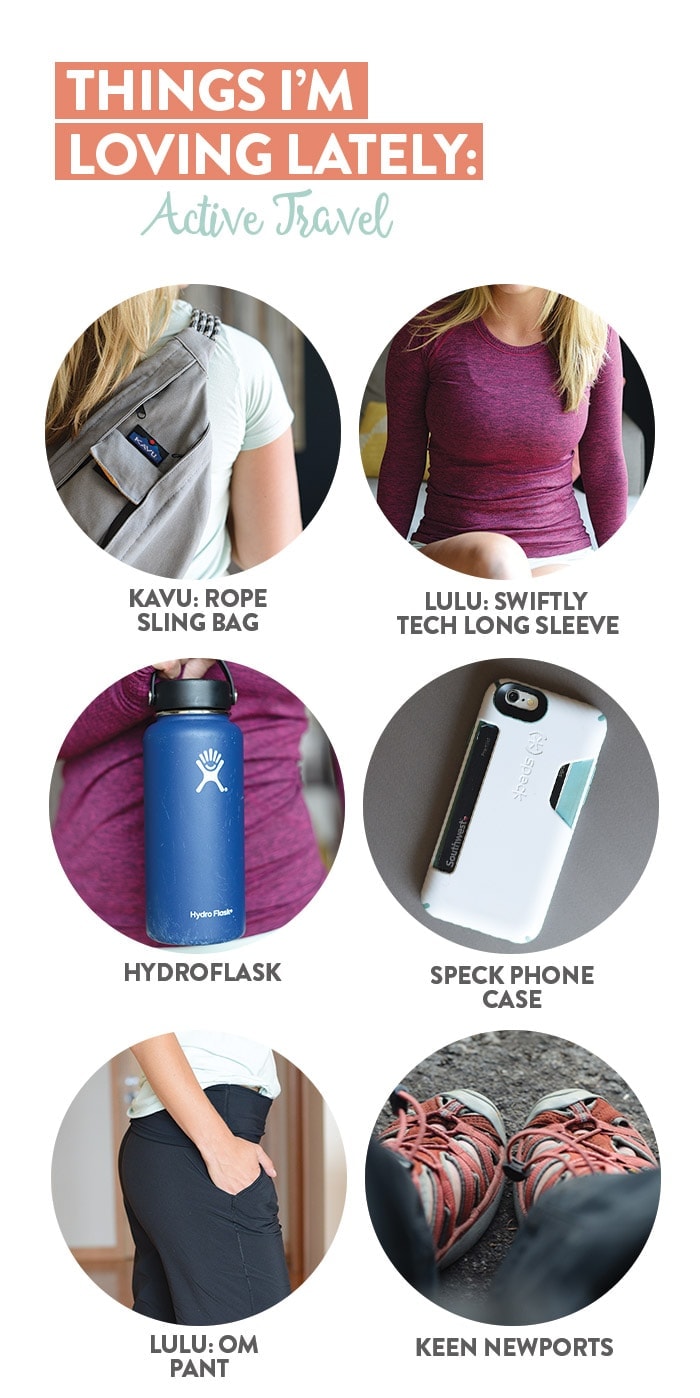 Travel Outfit
Because every one has a go-to travel outfit…er at least I do! Almost every time I fly, I wear a rendition of this outfit. You will most likely NEVER find me traveling in jeans because why in the world would I do that? Lightweight pants (like these) + a looser fitting top (like this) + tennis shoes (LOVE THESE) are what I prefer to travel in. Even if it's 100 degrees out, I will probably wear pants or crops because planes are cold. A little packing tip I've learned is to always wear your tennis shoes to save space in your luggage! Plus, you never know if you're going to need to run to your gate 🙂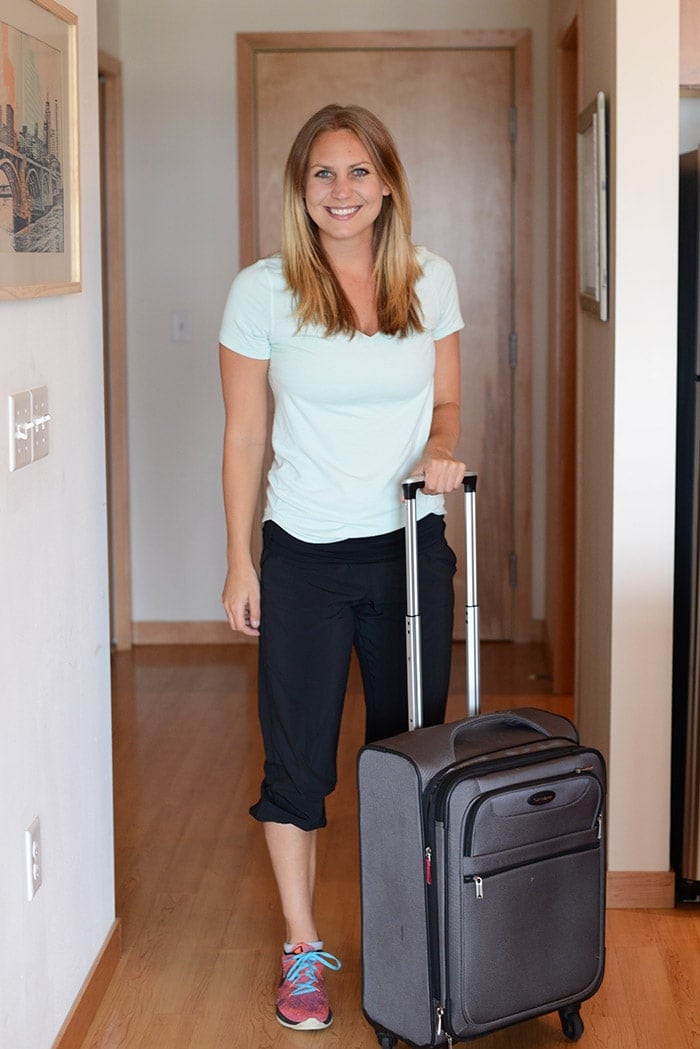 I've been a huge Rope Sling Bag fan since college when I bought my first one. I love this bag for a few reasons: 1. It's super comfortable 2. It fits close to your body. 3. There's lots of pockets. and 4. You can fit a ton of stuff in there! This is an ideal bag for active travel because you literally just strap it to your body and you're good to go!

This is the most legit water bottle I have ever purchased. YOU GUYS. It keeps things cold for 24 hours (EVEN ICE) and keeps things super hot for up to 8. I actually got this for Mark for his birthday and stole it back because I love it so much! It's a great vessel for both coffee and chilled white wine 😀 It's nice to be able to have a water bottle to fill up at the airport instead of paying $5 for a plastic water bottle.

Light Pants/Capris! 
I just got two new pairs of lightweight pants and I AM OBSESSED. After trying on like 100 pairs, I went with the Athleta La Viva Capri and the Lululemon Om Pant (currently on sale!). I have a couple of other pairs of pants/capris similar to these and I absolutely love them. They are super breathable and easy to travel in. I much prefer these over jeans if you ask me 🙂 Oh and how could I forget about my favorite pair of zip-off pants from Prana —> The Convertible Cargos. That's right, I still wear zip-offs because when you're on an active travel trip, you never know when the weather could turn!

Keen Newport Sandals
I love love loveeeee my Keens! This must be my third pair and I just can't get enough. These are great shoes to wear for both hiking and canoeing/kayaking. They're super comfortable and easy to take on and off. Other shoes that I typically bring on active vacations are: a pair of trail/running shoes that can double as a trail shoe and an exercise shoe. I recently purchased these Merrells and just love them.

I am all about lightweight clothes and this is why I love the swiftly tech line at Lulu. I have a few short sleeves as well as a few long sleeves and they are great to wear when hiking or traveling. Sometimes I throw them on over a tank and other I wear them with a vest. Super comfortable and the thumb holes rock.

After 3 years of stuffing my credit cards in the back of my phone case, I finally invested in a legit case that is meant to not only protect your phone but hold your cards. I am the type of girl who would rather not carry a purse on a daily basis, so this is not only great for travel, but also my every day. I love this because it fits up to 3 cards. Usually I carry my business card, Southwest card, and license. Got mine from Target in case you are wondering 🙂

Mountain Hardware Raincoat 
Ever been caught hiking in a rainstorm WITHOUT a rain jacket? Yah that's happened to me before, but only once. Since then…I always make sure to bring along my favorite lightweight rain coat. Since I got it a few years ago, I don't remember the exact make and model, but it looks close to this one! This jacket has gone through a lot and I love it. It's light enough to be able to pack in a small bag and durable enough to keep the water OUT.

Workout Bands/TRX
Since I've never been on a 16 day vacation (on my own), I am excited to bring along some workout bands and TRX. My trainer Drew from Switch Minneapolis is letting me borrow his TRX Go trainer that we can throw up on any door. While I'll probably only workout a few times while we are away, I'm still pretty pumped to use this!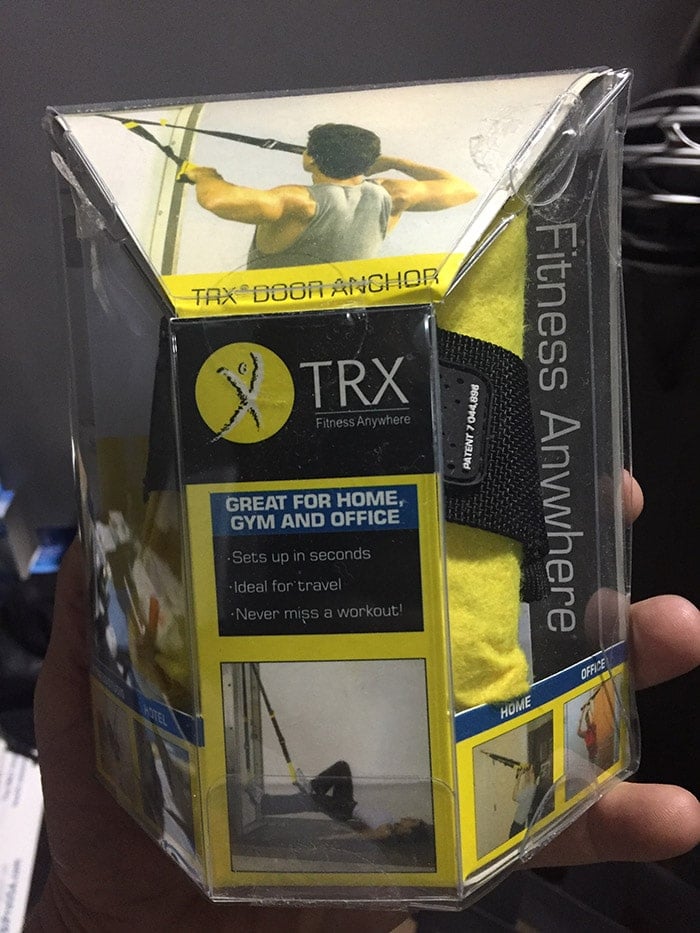 There are legit so many more things I wanted to include in this post. I'd love to hear from you about your favorite active travel products!