Pumped to be talking all about — ALL NATURAL BEAUTY AND SKINCARE TODAY! I feel like I love and use so many products, but there are 3 specific brands that are new to my routine that I would love to introduce you to today.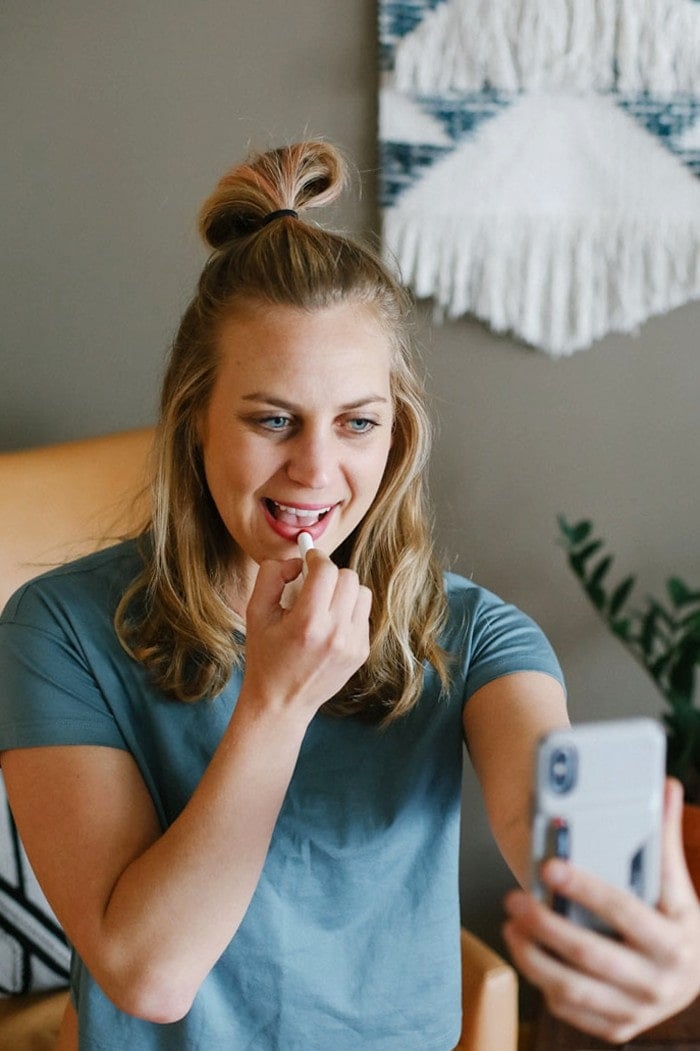 Over the last year or so, I have been revamping what I put on my skin. You guys know I am all about balance and strive to live an 80/20 lifestyle…and this is true with my makeup and skincare as well. I've never shared this before, but I am currently on 3 different face medications for cystic acne. I take two oral pills and one topical. I've suffered from this kind of acne since puberty and right now, medication is the only thing that controls it. Over the next year or so, I hope to conquer my acne with no medication, but like my depression, skin is hereditary and something that you can't always control. What I can control is what I put on my skin. I try and use products that are plant-based and minimally processed, but like I stated above, 80/20. This means that I care what goes on my skin, but understand that sometimes things need to be processed to work for my sensitive skin.
I've been doing lots of R&D and connecting with amazing all-natural skincare brands and I'm excited to share my finds today! As always, there's TONS of different brands out there and I'm sharing what works for me.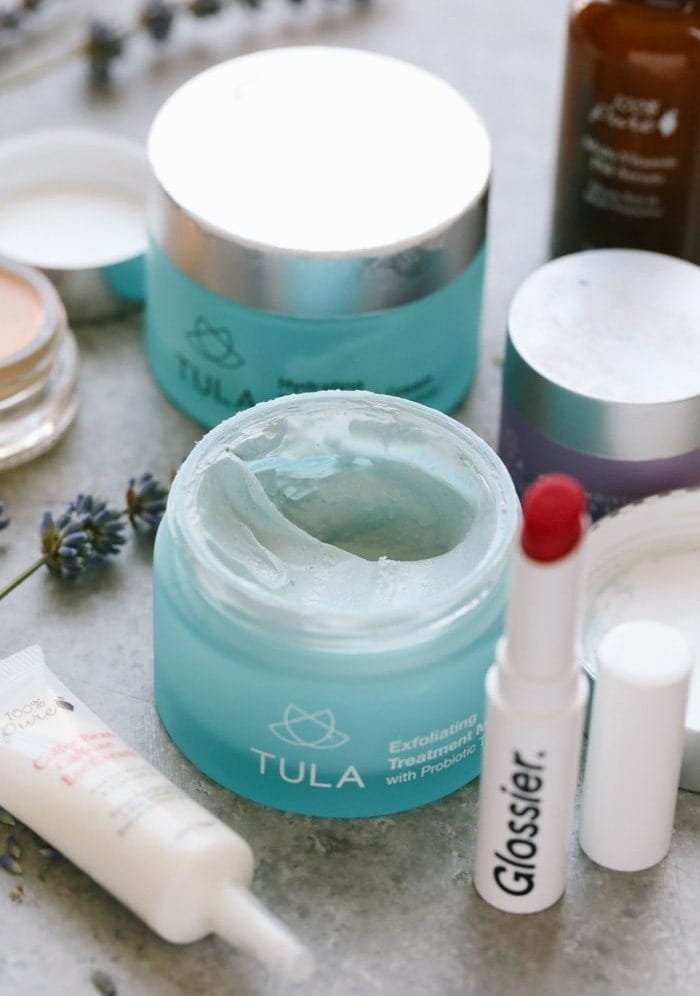 Talk about being served a million ads and then finally pulling the trigger and buying a bunch of stuff. I officially love Glossier. I got my shipment just last week and am in love. I love how simple their product line is, yet such high quality. I've only tried 3 products, but can't wait to try them all (especially the lipstick). Check out my latest all-natural skin and beauty product favorites. In this post I share 3 brands I'm loving lately and what all-natural products I recommend.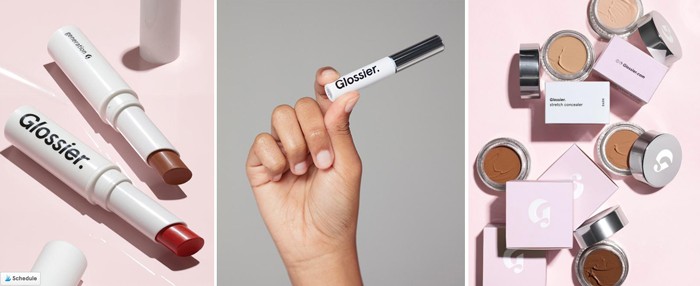 Boy Brow – $16: This product is THE SHIT. I bought it in blond and it does such a great job of filling in my brows just enough to not look like I did. This is a product I will continue to buy on repeat and wear every single day. I purchased the color 'blond.'
Sheer Lipstick – $18: I am OBSESSED. I only have one color of this lipstick, but I love how hydrating this it is is! I am a big fan of the color 'Crush' because it gives you color, but is sheerer. I don't often like a super intense lip color and this seems to just be perfect. I'm excited to buy all of the variations (yes, I'm one of those).
Stretch Concealer – $18: I have been on the hunt for the perfect concealer that doesn't feel too heavy, but still gives me great coverage. I have been loving Glossier's Strech Concealer in the 'light' color.
I have been using Tula as my skincare routine for the past 3-months and loving every second of it. Tula uses probiotics as the foundation of all of their products, which helps balance your skin and pump up that moisture (which I really need right now). They sent me a punch of products a few months ago, so I have been fortunate to be able to test and use them all. Below I am sharing my absolute favorites that I use on the daily and will be purchasing more of! They have a handful of starter kits, which is really cool so that you can test and try before you go big!

100% Pure is exactly what it sounds like. Products made with real, pure ingredients. They carry fruit-dyed makeup with no fillers, tons of plant-based products, and the best part…they all have natural fragrances (none of that fake stuff). I've been loving mostly their skincare line, but have also dabbled in their fruit-pigmented makeup line. Here are my favs: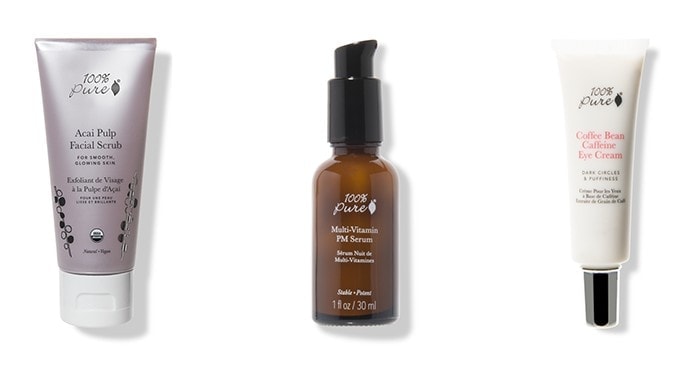 Acai Pulp Facial Scrub – $35: Talk about exfoliation. I AM OBSESSED WITH THIS STUFF. I am a big fan of really getting in there with my exfoliation and with this scrub you're not messing around. I exfoliate around twice a week and this is 100% my go-to. I love that it's made with real ingredients and leaves my skin feeling silky smooth.
Coffee Bean Caffeine Eye Cream – $26: This stuff is a little bottle of heaven. It's basically like a topical cup of coffee for your eyes. It de-puffs eyes, increases circulation, and lessens dark circles…all things I need. It's also very hydrating…which is why I use it every single night.
Multi-Vitamin PM Serum – $59: The Multi-Vitamin PM Serum smells SO GOOD I could eat the bottle. It's packed with Vitamin C and E and has 1% of both 1% CoQ10 and Retinol which help reverse sun damage and prevent wrinkles. YAS.
Disclaimer: The links in this post are affiliate links meaning that if you click and purchase, I will receive a kickback from you. Thank you in advance <3