After mucho requests, Linley and I decided to do another jeans post on Fit Foodie Finds! We've loved getting more into style on IG and I want to tell myself you guys have too? Fun fact- I started off as a retail merchandising major at the University of Minnesota. That lasted for about 2 weeks before I switched my major to graphic design, then pre-med, then journalism, the list goes on. Linley and I have very different body types but are both athletic and active. I'm tall, curvy, and muscular and Linley is short and petite. We totally know that jeans aren't one size fits all, which is why we both wanted to share our favorites with you today.
Lee: 5'9″ | 150 lbs. | Size 4 or 6
Linley: 5'3″ and 113 lbs. | Size 2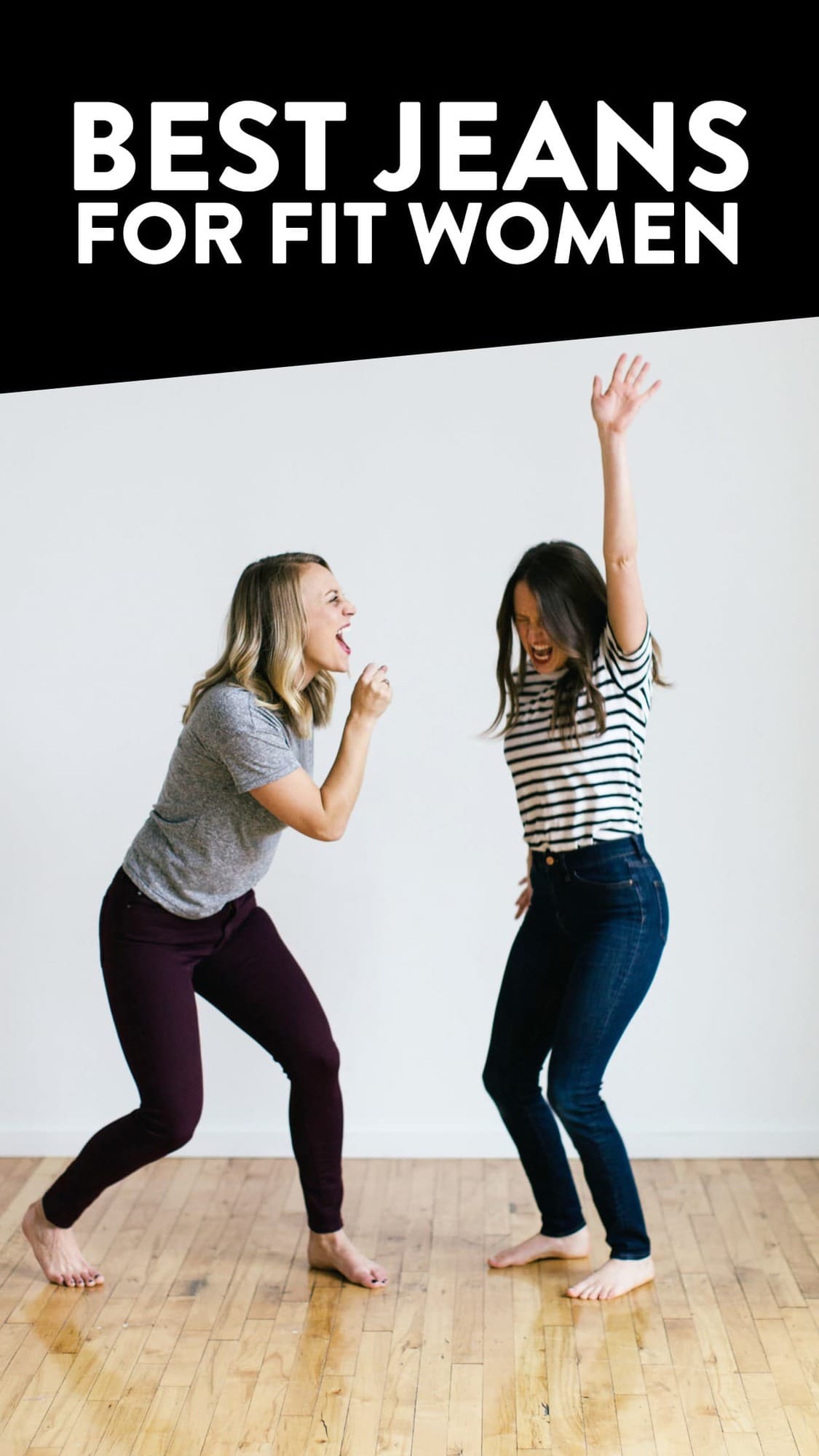 While Linley and I have very different body types, we still shop at the same places for jeans. We clearly LOVE Madewell from head to toe. I'd say the majority of both of our jean collections are from Madewell. They are a spendier when not on sale, but their jeans are super high quality and fit like a glove. My all-time favorite pair is the 9-Inch High-Rise (see below). I have them in 3 different washes. Linley's favorite is the 10-Inch High Rise from Madewell. Fun fact about Madewell: if you bring in an old pair of paints to donate, they will give you $20 off a new pair of jeans. Yas. Other stores we shop at for jeans are JCrew, Express, and Nordstrom!
From fitting perfectly on my waistline to being the perfect, high-quality fabric, the Madewell 9-Inch High-Rise continues to be my favorite pair of jeans that I own! I have it in black, dark denim, green, and a distressed denim. This jean is great for a long-torsoed girl with a big booty. If you fit the bill, I HIGHLY suggest ordering a pair!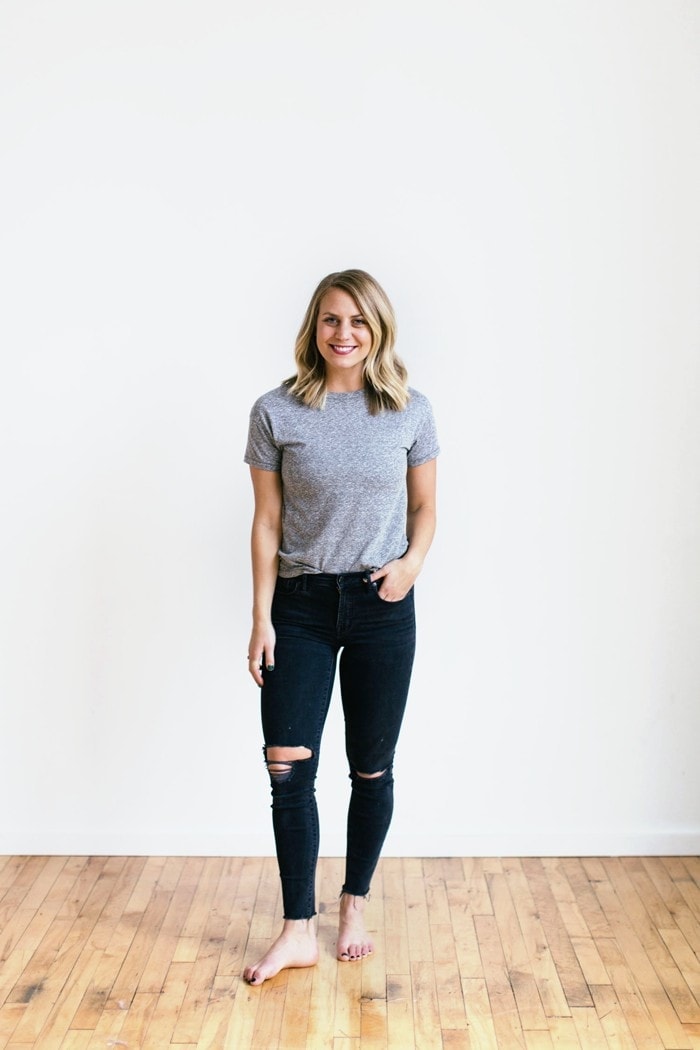 Other 9-Inch High Rise Washes

When I walked into Madewell and asked for the most comfortable jean they had, they immediately handed me a pair of the Roadtripper Jeans. They weren't lying. These jeans are so incredibly soft and comfortable. I can dress them up or dress them down!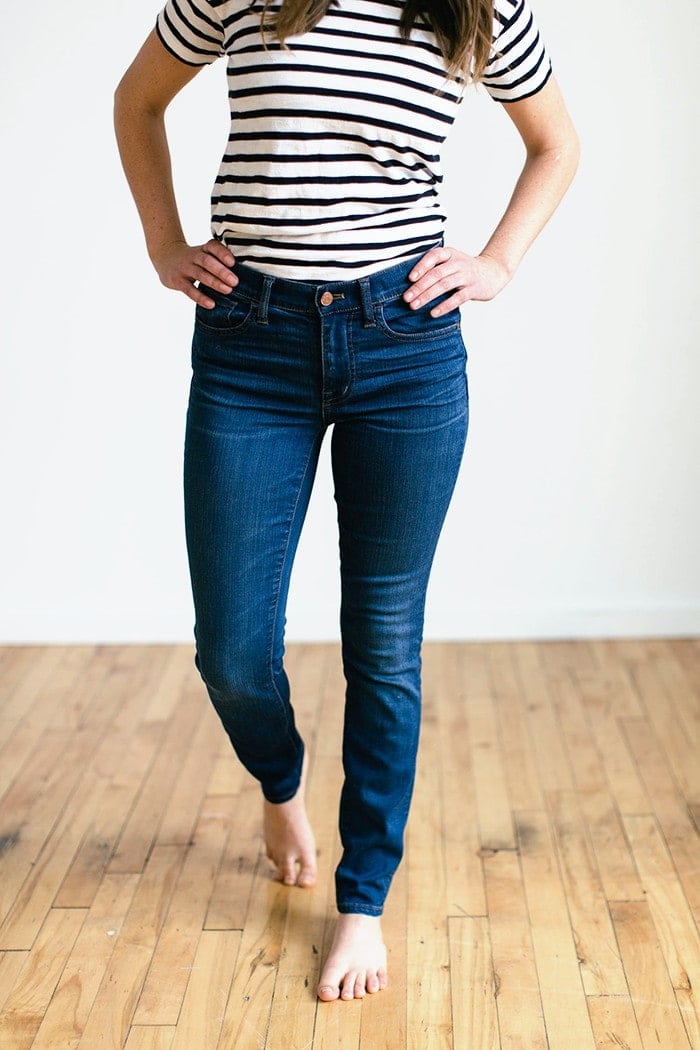 I love Express's Midrise Jean Leggings. Why? Well, they don't really feel like you're wearing jeans because of the "jegging" aspect. They also fit my thighs and ass, while not being WAY too big in the waist, which is what I usually deal with. HERE is the wash I am wearing. I want to note that I did order a short in these jeans because they run super long. I'd say that I have regular length legs and I could have cut off 5 inches! The short length fits perfectly with all my booties.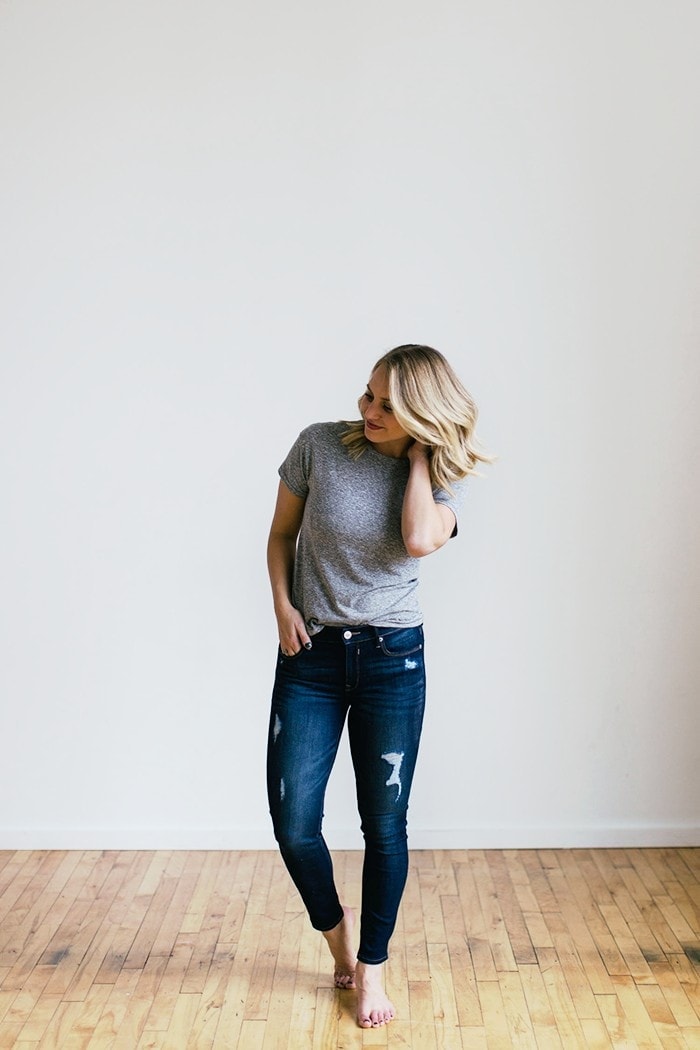 Other Express Midrise Jegging Washes

Talk about a comfy pair of pants! I've been loving the AG Farrah High-Waisted Jeans because they're super soft and very easy to move around in. I could legit do a squat workout in these things! They are a bit pricier and sold at Nordstrom, but super comfortable for girls with an athletic build. Plus, they've got some really cute washes right now!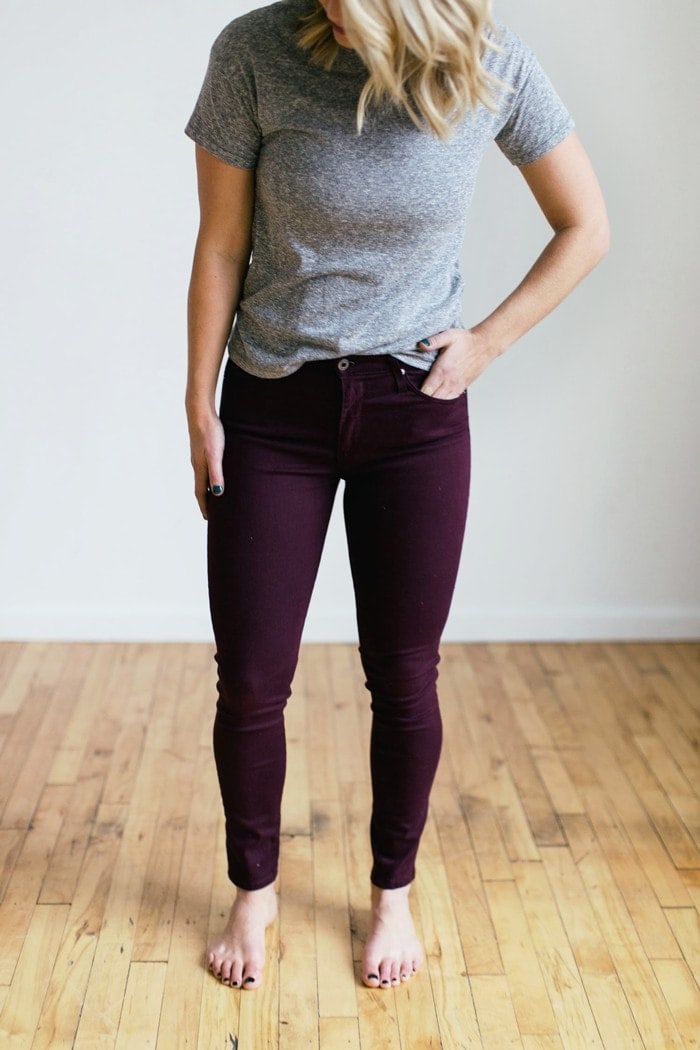 You guys, I live in these 9-Inch Toothpick Jeans from JCrew. They are my go-to jeans if I want to sass up my outfit! I can wear them with my Redwing Boots or my Suzie Cage Sandals and I feel like a million bucks! If you're short, regulars are the perfect length!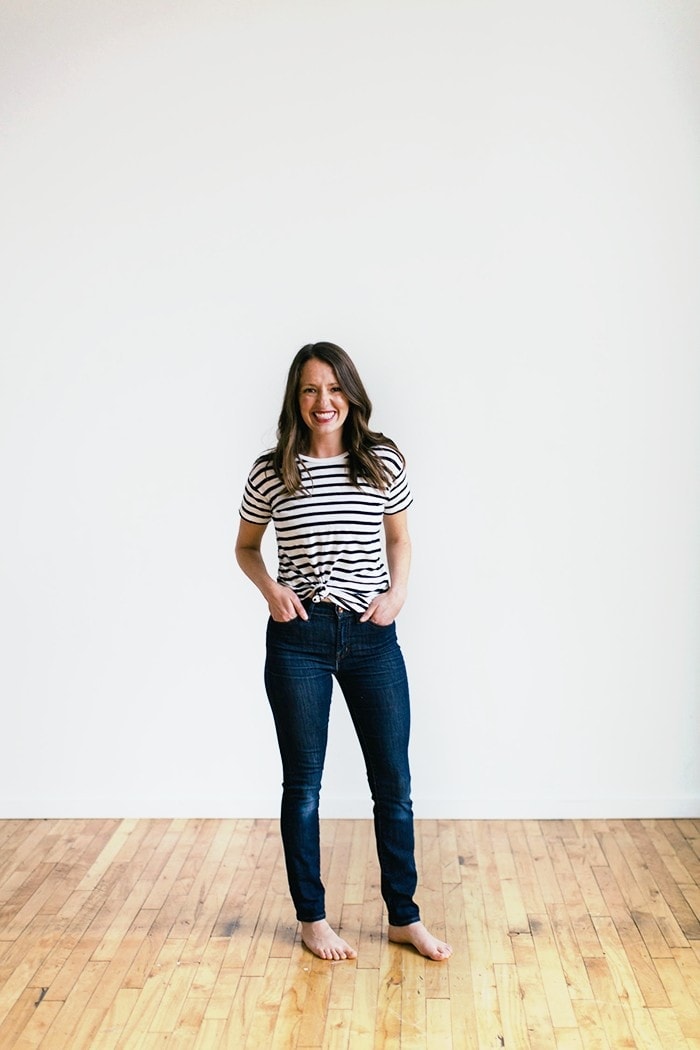 More Jcrew Jeans

LiketoKNOW.it App
Over the last couple years, Fit Foodie Finds has morphed into something I could never have imagined. I have absolutely loved growing with my blog. As the blog has shifted to more lifestyle content, I have really enjoyed sharing my favorite outfits with you. Lin and I have also loved answering questions and sharing our favorite places to shop with you as well as all the deals we find!
As the questions continue to come in on our OOTD posts, we wanted to figure out an easy + streamlined way to share our looks with all of YOU. We have been using LIketoKnow.it for a while now and wanted to reintroduce all of you to the app—because it makes life SO easy when you are looking to get your shop on.
Liketoknow.it makes it easy for you to shop Instagram! Once you register for LiketoKnow.It all you have to do it 'like' one of my photos and an email is sent to you within five minutes with a link to whatever I am wearing it my photo! BOOM.  It is as easy as that!
Another perk of Liketoknow.it is that once you have the app, you can keep an eye on what all of your favorite people are wearing if they are also on LiketoKnow.it. Some of my favorites are Paleo OMG, Lemon Stripes, and Wit and Delight.
How to sign up for LiketoKnow.it
Go Liketoknow.it and register for FREE
Start following your favorite influencers
Test it out by double tapping one of my IG photos and wait for your Liketoknow.it email with easy, stoppable links.
The hardest part is signing up. If you have ANY questions just holler at your girl!
If you made it this far down, praise be. Ladies- tell us your favorite jeans and why in the comment section!