This post is sponsored by Nike. I was compensated and all opinions are my own. Thank you for your support and for allowing me to make this website possible!
You know when you are browsing online and you JUST WANT EVERYTHING. That's how I feel when I'm on Nike.com. I am excited to be partnering with Nike today for my first style post of the year!
As someone who pretty much lives in athleisure, I praise Nike for completely paving the way for the workout fashion industry. There's a 100% chance I'm going to end up at the grocery store, then the bank, then the post office, then Target, all after a sweaty workout. Nothing feels better than being post-workout and in a bad ass outfit.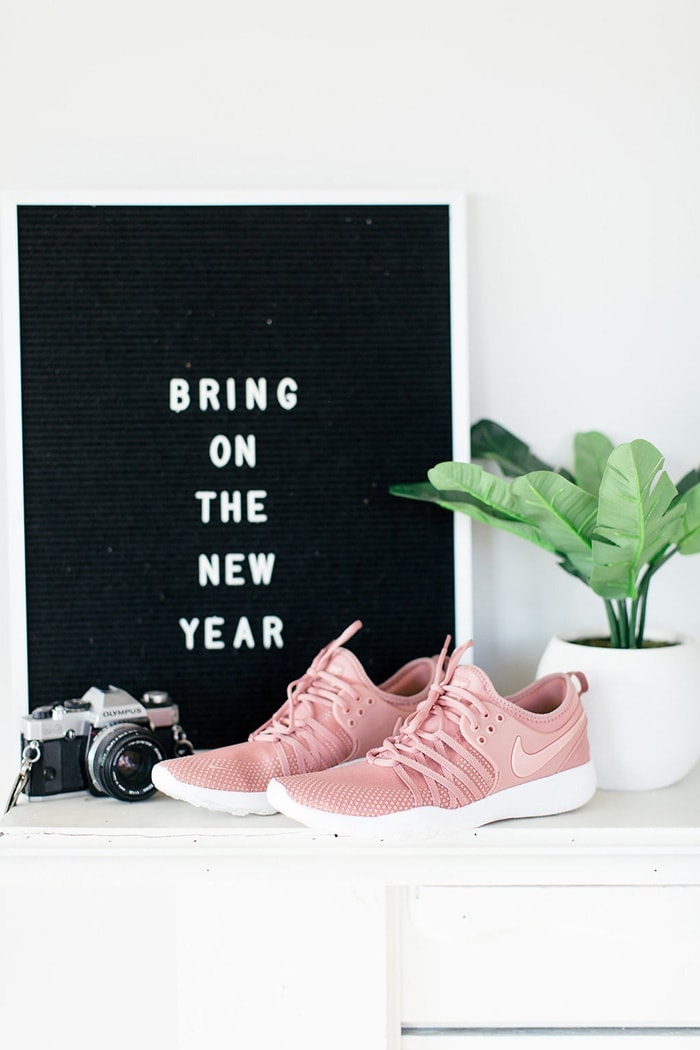 Like my professional wardrobe, I am working hard to revamp my active wardrobe to include more high-quality, staple pieces that are versatile and timeless. I mean how amazing are the above Nike Frees? Gahh I am obsessed with that rust pink color and am already envisioning so many outfit combinations with them! Plus nothing feels better than decluttering your closet and taking a big trip to Goodwill. So, what kinds of athleisure pieces am I looking to incorporate this year?
More solid colors // Less patterns
More pullovers and crewnecks // Less zip-ups
More high impact sports bras // Less bralettes
More supportive shoes // Less minimalist shoes
As always, I'm big on quality. I want to buy pieces that are I know are going to last after a few washes in my washing machine. Price does matter to me because I'm a total stickler when shopping, so I usually purchase when there is some kind of deal or sale! I am totally one of those people that if it fits like a glove, I buy every color. #sorrynotsorry So, without further adieu, here are some of my favorite Nike Outfit Picks of 2018! PS: most of these pieces are currently on sale 🙂
Top Nike Outfit Picks of 2018
Bare Back Crewneck
This is my everyday kitchen look. I am a crewneck snob and the fact this is all business in the front and a party in the back makes me so happy. The detailing of the open back is fantastic and I love that you can see a peekaboo of my bra. These crops are breathable and easily transition into a training look.

Crop Top Tuesdays
This isn't your average crew neck (can you tell I love crews?) because it's a crop crew neck! I've already been living in this thing day and night. You can lounge around with PJ bottoms on or wear it out with high-waisted jeans!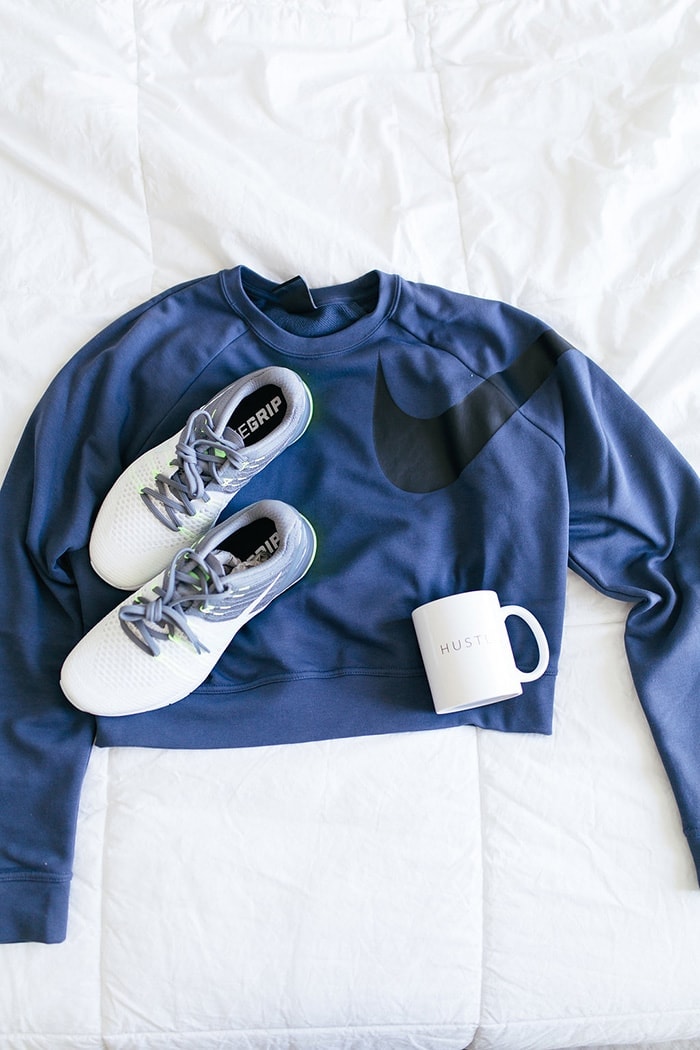 Gym Basics
Sometimes you gotta go back to the basics with black crops and a fitted grey tank at the gym! I love the mesh in these training pants and these Metcons are perfect for my heavy lifting days at the gym. PS: their latest Metcon 4's are on my wishlist!

Gym to Street
Need to go from the gym to run errands? You'll love these high-rise purple pants paired with a sleek black hoodie with simple side slits! Don't forget about Nike's classic Frees. We chose grey because they go with everything!
Gym Power Outfit
Need a breathable, yet fashionable outfit to sweat in at the gym? This is your look! I love the cutouts in this adorable tank and the midrise crops fit perfectly at my waist.

I thought I would pick out a few of my favorite Nike products going into 2018! Cuz, every girl has their wishlist, right? Some of these items are on sale and going fast, so snag them ASAP!

Nike Workout Gear Picks of 2018