This is a sponsored post through Fitfluential and Under Armour. I was not compensated for this post. All opinions are my own.
As part of the What's Beautiful Series I posted about a few months ago, Under Armour (and Fitfluential) have been extremely generous and given not only my readers a chance to win an beautiful outfit, but also the readers of 300 other bloggers. I am very grateful and excited for one lucky FFF reader! Check out the awesome swag you could win below.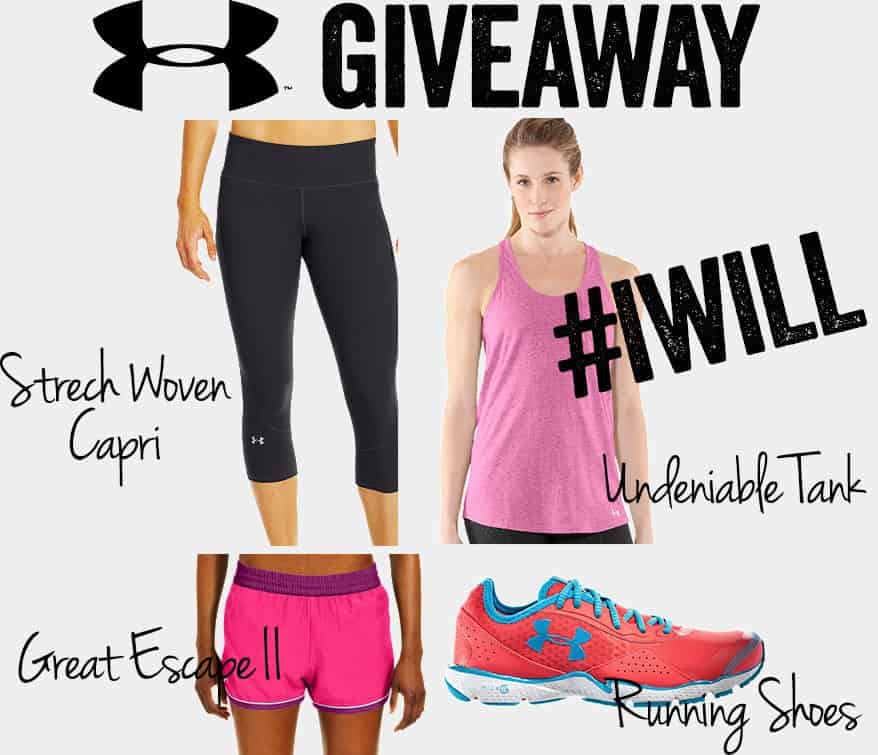 What You'll Win
How to Enter:
GIVEAWAY IS CLOSED
Mandatory Entry 1:
Join the What's Beautiful Community. (I signed up through the facebook link).
After you've joined, set a goal in the app.
Then, leave a comment telling me what your goal was!
Optional Entry 2:
After you've joined, join a team.

Then, leave ANOTHER comment telling me what team you joined!
Nitty Gritty
The winner will be chosen on the morning of Saturday, July 13th. I wil EMAIL the winner, so please use a valid email address in the comment section. Thank you! 
Congrats to Sara from Zero to Sixty Blog for winning this giveaway!