Got 2 minutes and a food processor? Then you have time to make my favorite 3 ingredient protein ice cream!! For today's recipe, I made my favorite variation using Designer Whey Vanilla Protein Powder. I've also used strawberry and chocolate protein powder to make other variations and all three are delicious!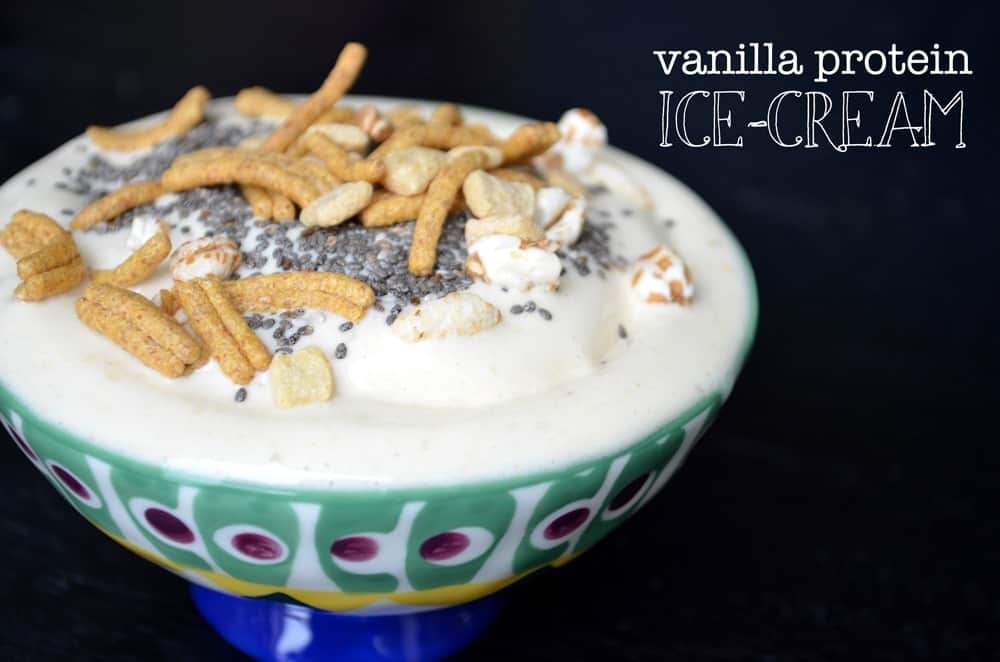 In my opinion, no protein ice cream is complete without toppings. Look how sad and cold this naked protein ice cream looks…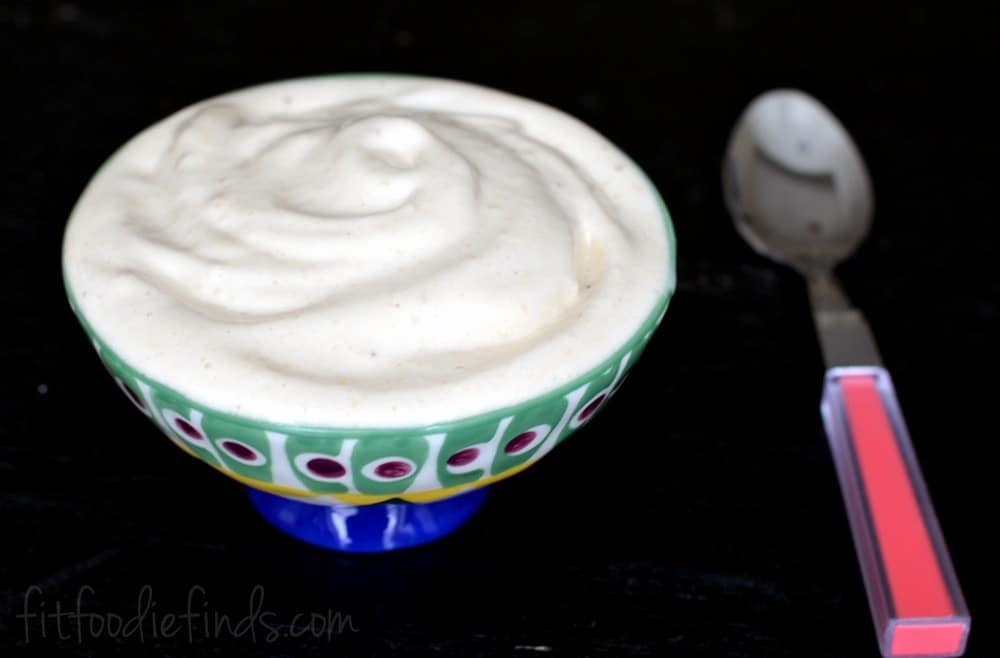 He needs to be fully clothed an accessorized! My favorite kinds of toppings are anything that will give it a crunch. In today's mix I used chia seeds and Kashi Go-Lean Crunch. Your options are pretty much endless. I have also added chocolate chips, sprinkles, dried fruit, nut butter, and even some Nutella.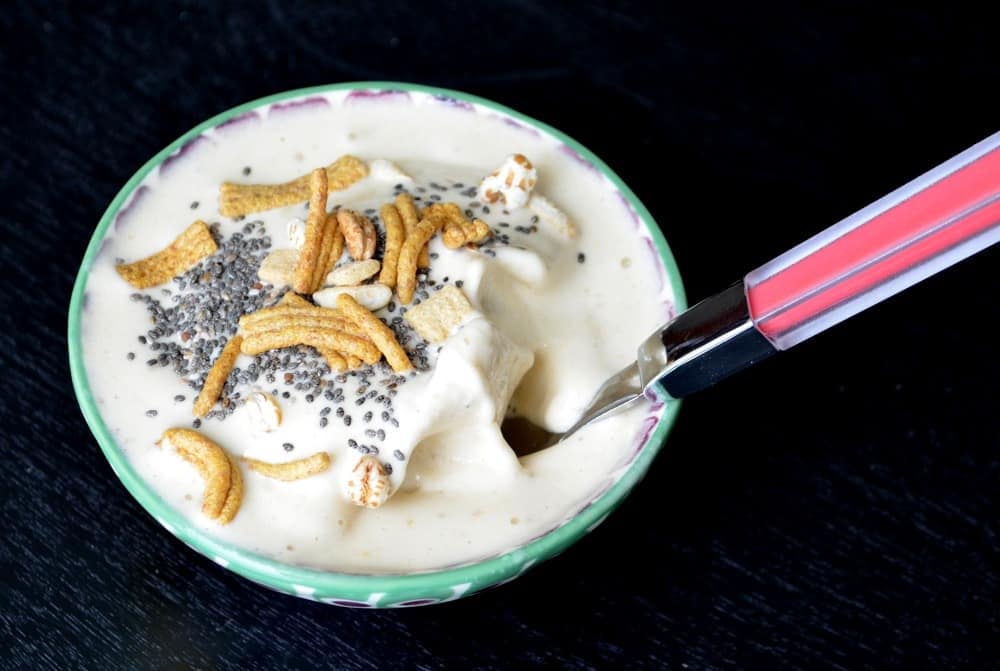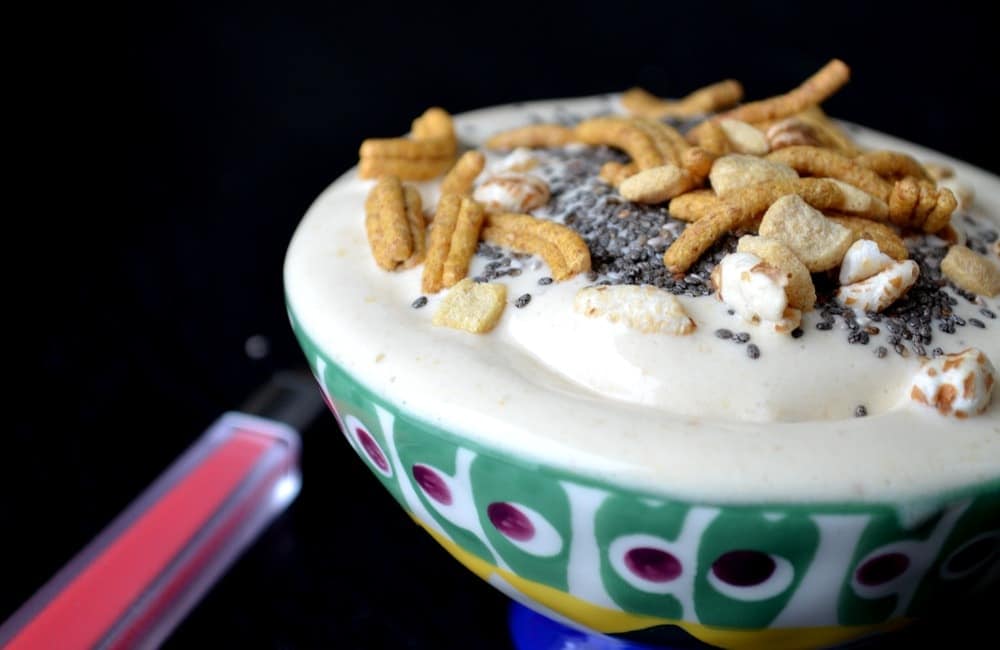 Vanilla Protein Ice Cream
Ingredients
1 medium sized banana, frozen and sliced

1 scoop vanilla protein powder (I used Designer Whey)
1-2T almond milk (I use Silk Vanilla Unsweetened)
Method
In a small food processor, mix all ingredients together and blend until smooth. You can pop the protein ice cream into the freezer to harden a little, but I can never wait that long! I usually eat mine straight out of the food processor :)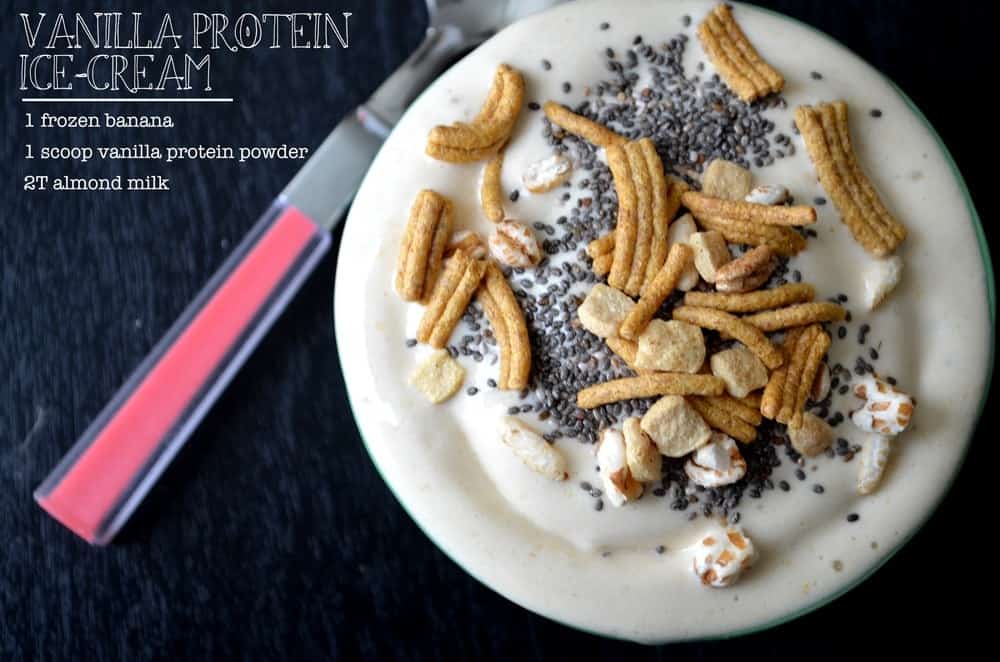 Ahhh this recipe has me salivating.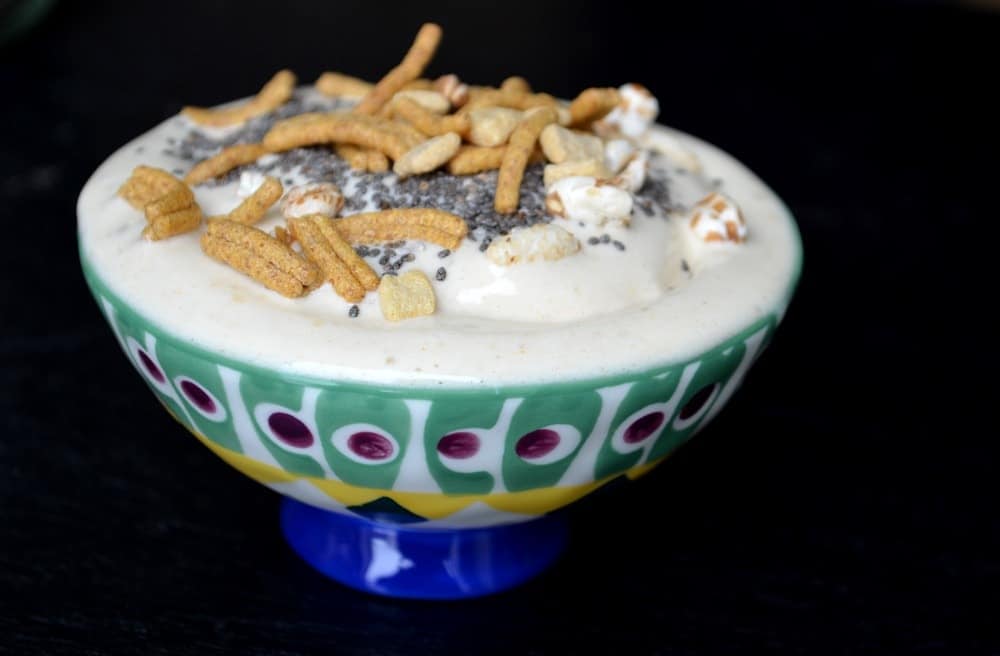 Speaking of Designer Whey. I will be co-hosting a Twitter Chat with Designer Whey and Fitfluential tomorrow night at 8PM Central about baking with protein powders. I'd love for you to join! The hashtag will be #DesignerWhey…so follow along! Also, if you haven't followed me on Twitter yet….my handle is @FitFooie_Lee (just in case)! I am a virgin Twitter Chat host…so bare with me!
Protein Ice-Cream…have you ever made it? If so- what is your favorite flavor?