Disclosure: This post is sponsored by SunRich Naturals. I was compensated and all opinions are of course, my own!
CHIA SEEDS
!!!!!! I first discovered
chia seeds
in college (about 4 years ago). I remember I ordered like a 10 pound bag off of Amazon for $30.00 and at the time I thought that was rather expensive. Today- you can't find a 1 pound bag for cheaper than $9.99! Apparently I hopped on the chia seed band wagon before everyone else :D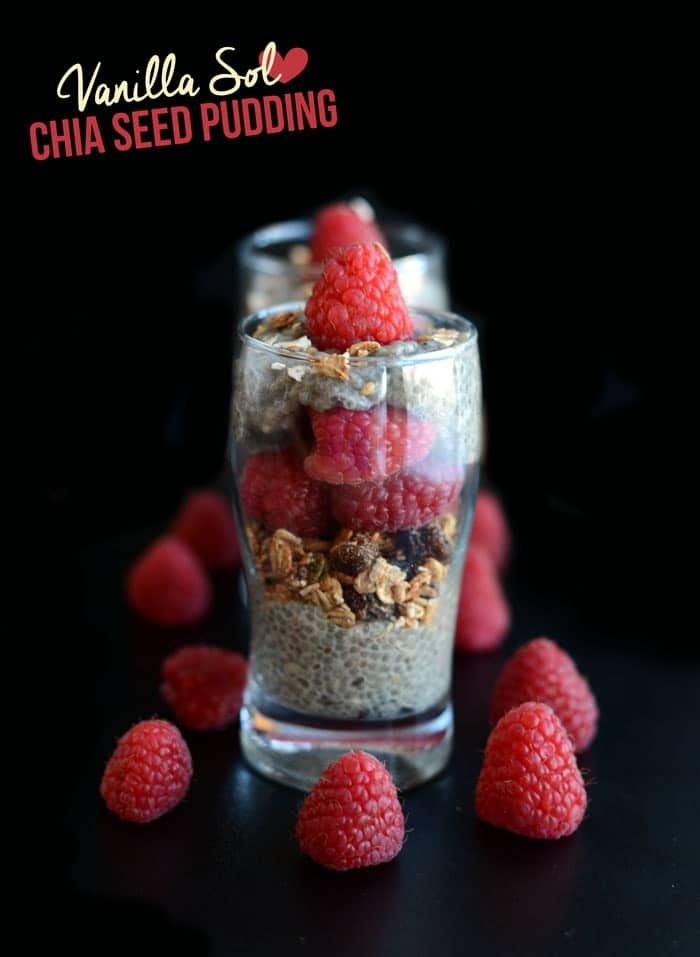 My most recent recipe (Vanilla SOL Chia Seed Pudding) for SunRich went live yesterday and it's all about chia seeds and their benefits. I personally eat chia seeds in a lot of things- oats, smoothies, on top of salads, in my water, etc. They are super versatile because they don't have a taste so you can literally throw them in everything…and they make photos look pretty :D
Chia seeds
are a great source of both Omega-3 Fatty Acids and fiber, and they aid in digestion. They are also loaded with calcium, magnesium, and phosphorus. Unlike flax seeds,
chia seeds
can be eaten ground and whole.
Chia Seeds
are tasteless, so they are a great nutritional booster to just about anything.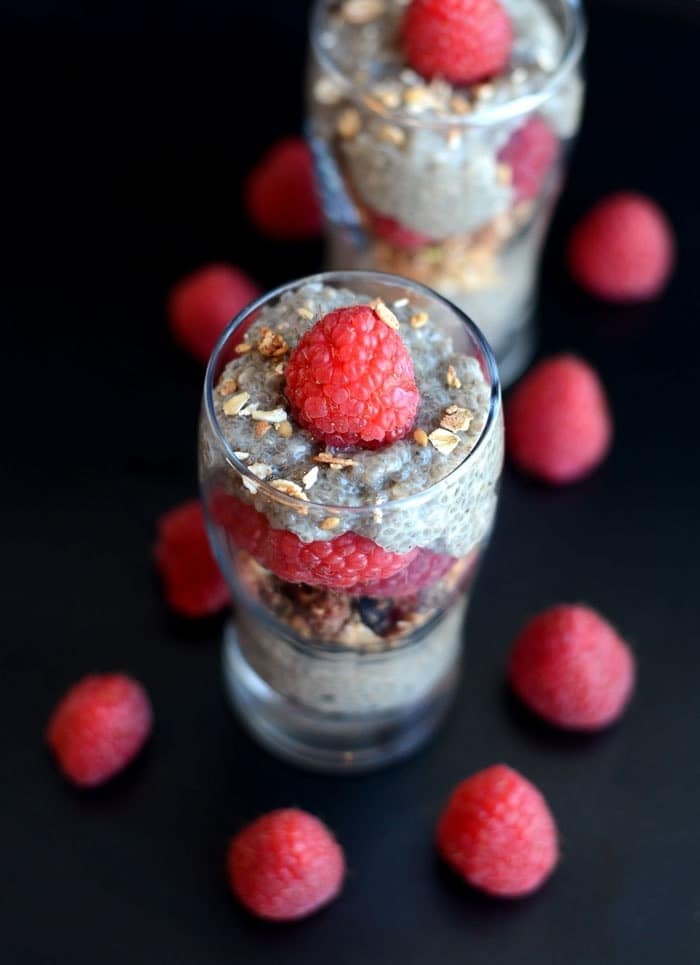 In a one ounce serving of chia seeds you get-
11 grams of fiber
18% of your daily calcium
27% of your daily phosphorus
4.4 grams of protein
5 grams of Omega-3 Fatty Acids
That's a whole lot of goodness right there! Especially if you are not a meat eater or have trouble finding time to eat (does this person exist!?). I love chia seeds because they expand by 3 when you let them soak in liquid. Exactly what this recipe is all about! All you do is let them soak in Vanilla SOL Sunflower Beverage for about 30 minutes, add a few yummy flavors, and pair it with some fresh fruit and your favorite granola/muesli. Snack time!
Technology Update
I have had one heck of a few days! I've been working with Julie from Deluxe Designs to make a few changes to FFF design-wise, but also to transfer my website from Dreamhost to WP Engine in order to increase speed and have better customer service. While encountering a little bump in the road with the transfer yesterday (website down for about 12 hours..I would try to explain why, but honestly I don't really know why), the hard drive on my Mac Book Pro had to be completely erased due to an unknown reason. Thankfully, I didn't have much content on my laptop, but I've been without my Mac for about 24 hours…OH EM GEE.
All and all things are totally fine. It's not the end of the world if my site goes down because I have amazing resources like Julie who will drop their life to make sure mine doesn't fall apart :D Plus on the bright side of all of this technology mishap- I ended up purchasing a new iMac. I look at it as a big grass business investment. Did you know you can do a 0% interest payment plan at Apple? I didn't! But it sure does make making big purchases a lot more feasible to my budget!
As a business owner working from my own home, I decided to purchase a desktop for a few reasons. 1. iMacs are optimal devices for photo editing, Adobe, and storage. 2. The bigger the screen the better, especially for design work and photo editing. 3. iMacs are stationary. So by keeping my computer in an office at all times- I am keeping my work in my home office and not in my living space. Something I have been working on keeping separate.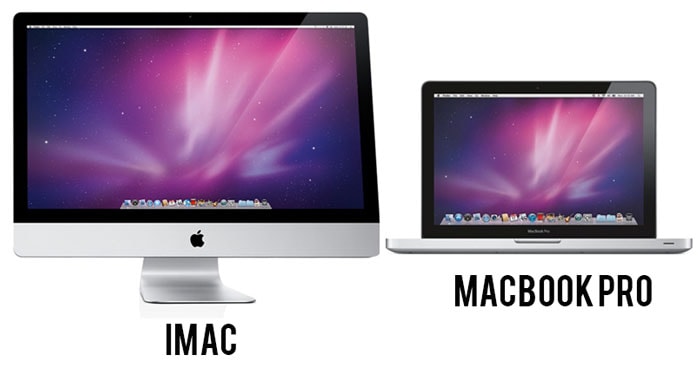 Now- I am sure you are wondering if I kept my MacBook Pro. The answer is yes. My MacBook is only a year and a half old and it will be great to have a portable device to use while traveling, working in coffee shops, or surfing in my free time. It's also still in great shape (minus the fact that it has been a slug for the past year due to who knows why).
Hufffff. I think I am ready for a nap.