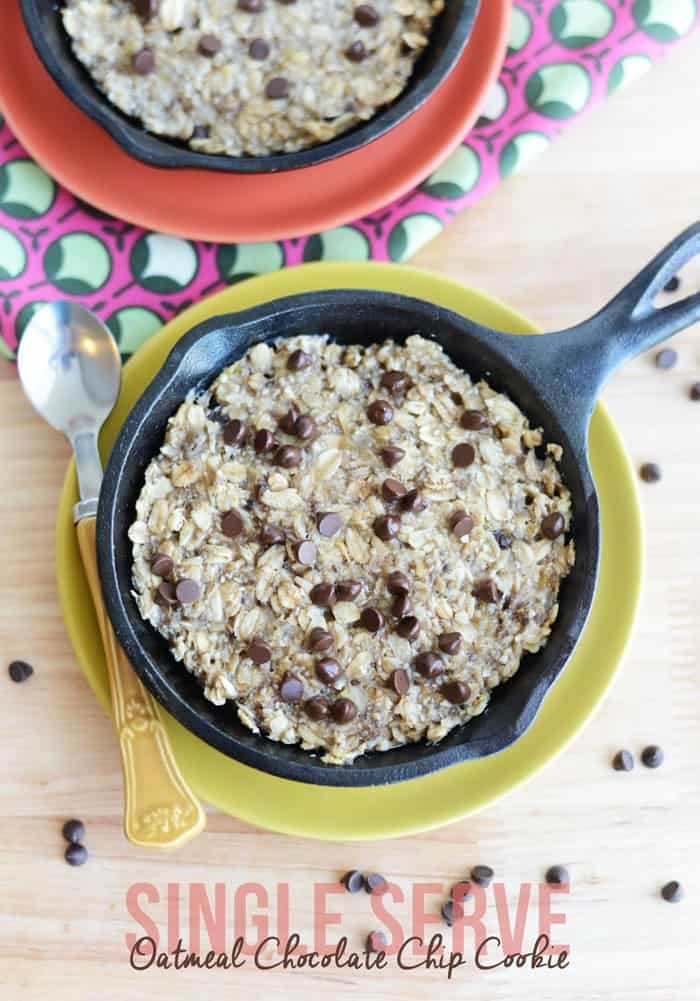 Single Serve.
Chocolate Chip.
Cookie.
Need I say more?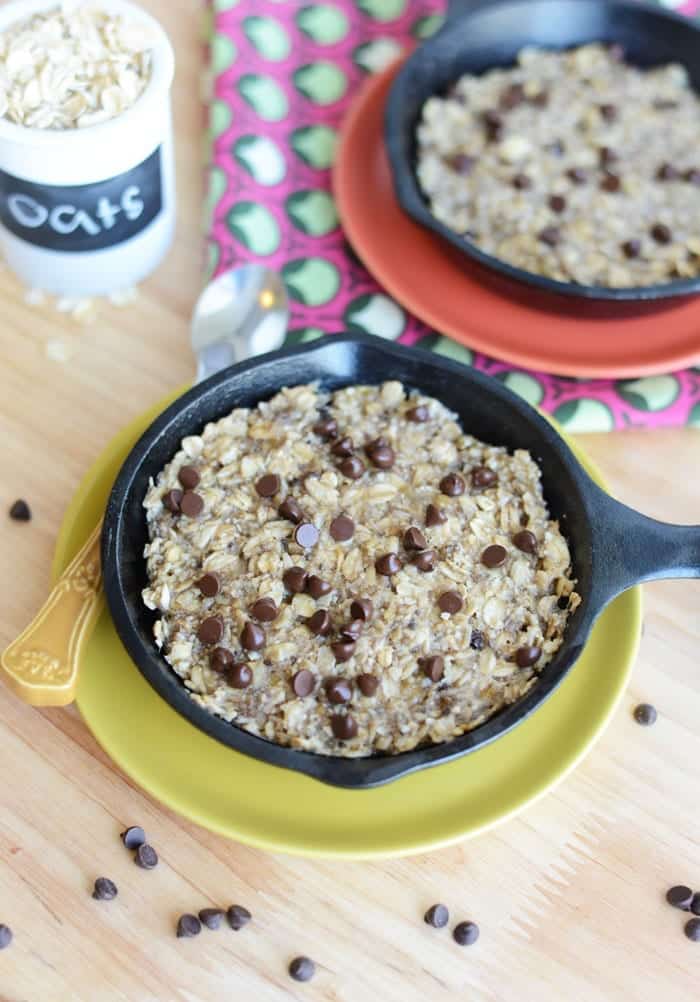 If you are anything like me. You have very little control when it comes to baking. Greattttttt- my day job is baking :D I get the question a lot- how do you not weigh a zillion pounds if you are always making stuff? Well- it's been really really hard and I think I'm getting the hang of it.
I enjoy making single serve dessert recipes, because I get to indulge and not feel bad, because I literally made a single serving…instead of accidentally eating 6 cookies. It's happened. Plus- Blake hates dessert, so if an entire batch of brownies gets devoured after a few days…we all know who the culprit is :D
Ashley from Edible Perspective inspired me to make this recipe after I saw her Deep Dish Single Serve Chocolate Chip Cookie. <3 her.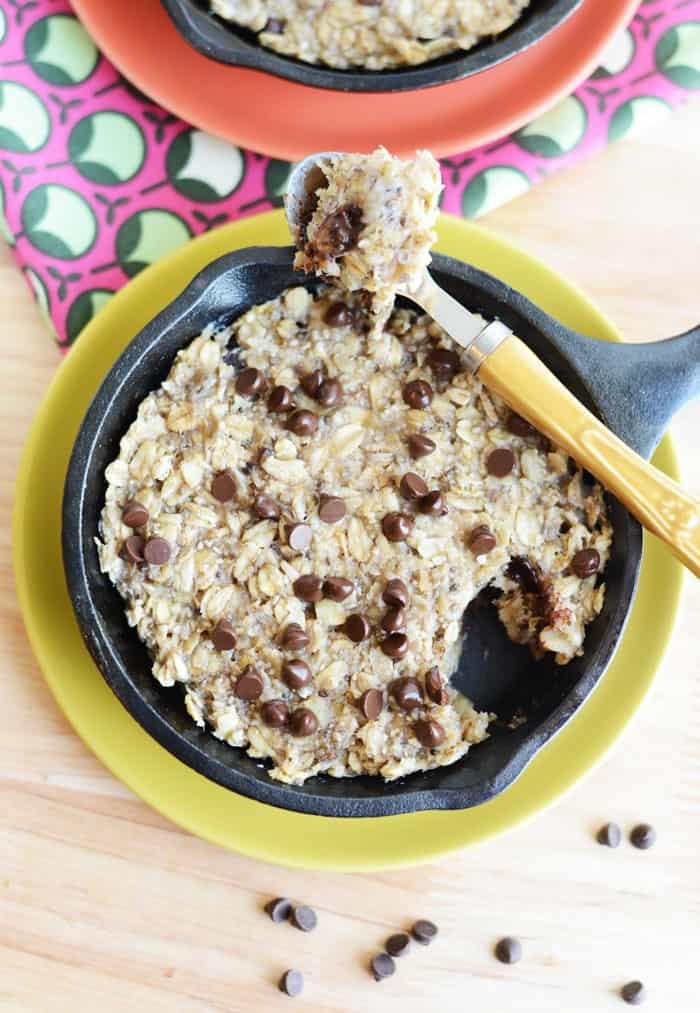 This recipe calls for simple ingredients. It's…
Gluten free
Vegan
Chewy
Perfectly sweet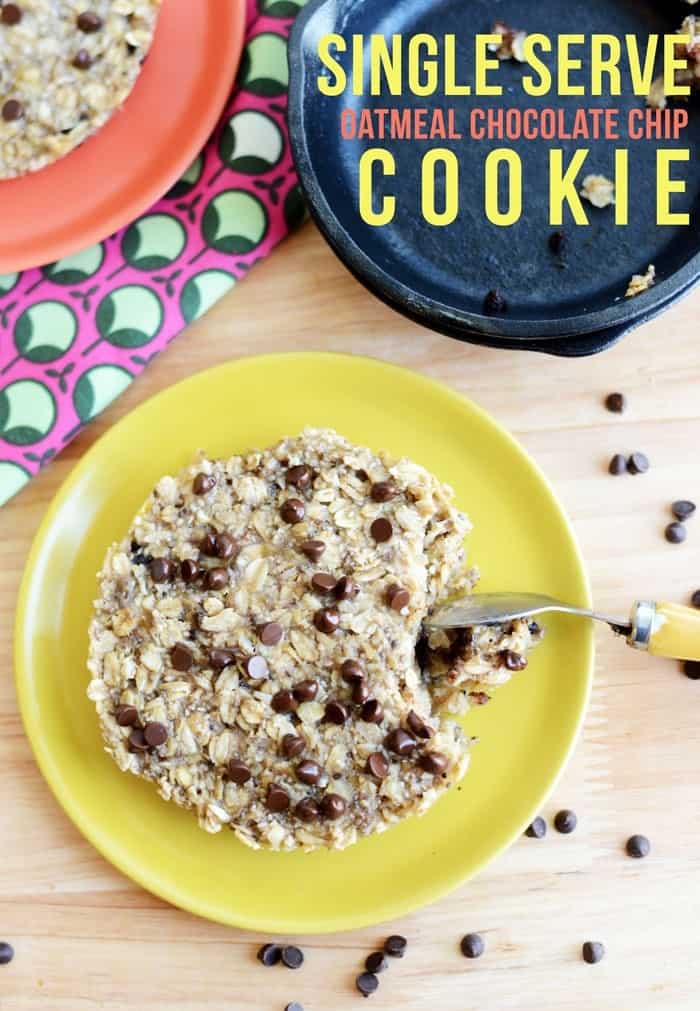 Recipe
Single Serve Oatmeal Chocolate Chip Cookie [Vegan]
314 calories | 29g carb | 22g fat | 6g protein | 10g sugar
Prep Time:

5 minutes

Cook Time:

17 minutes

Total Time:

22 minutes
Ingredients
-3 tablespoons rolled oats
-1 tablespoons cashew/almond meal
-1t coconut oil, softened
-1 heaping tablespoons mashed banana (about 2 inches)
-1/2 teaspoon organic cane sugar (optional)
-1/2 tablespoon chia egg (1/2t chia seeds + 1.5t water)
-1/8 teaspoon vanilla
-1 tablespoons unsweetend almond milk
-scant salt
-1/2 tablespoon + 1/2 tablespoon (for topping) vegan chocolate chips
Instructions
First preheat oven to 350F and rub a ramekin, mini cast iron pan, or cupcake tin with coconut oil. In a small bowl, prepare your chia egg by mixing 1/2 teaspoon of chia seeds with 1.5 teaspoons of water. Set aside.
Next, in a large bowl, mash about 2 inches of banana. Then, Add in the rest of the ingredients and mix.
Place cookie dough mixture into you pan and press down with a fork or spoon, so that it is even. Sprinkle more chocolate chips on top if desired.
Bake at 350F for about 15-17 minutes.
Similar
I am pretty excited about my new finds from Crate and Barrel. The mini cast iron pans were $9.99 each. The colored plates (they are smaller) were $2.99 each and the cute little chalk board container was $3.99 (I got 2). I just realized that I used all of my new props in these photos. Whoops… I was going to try and space them out a bit :D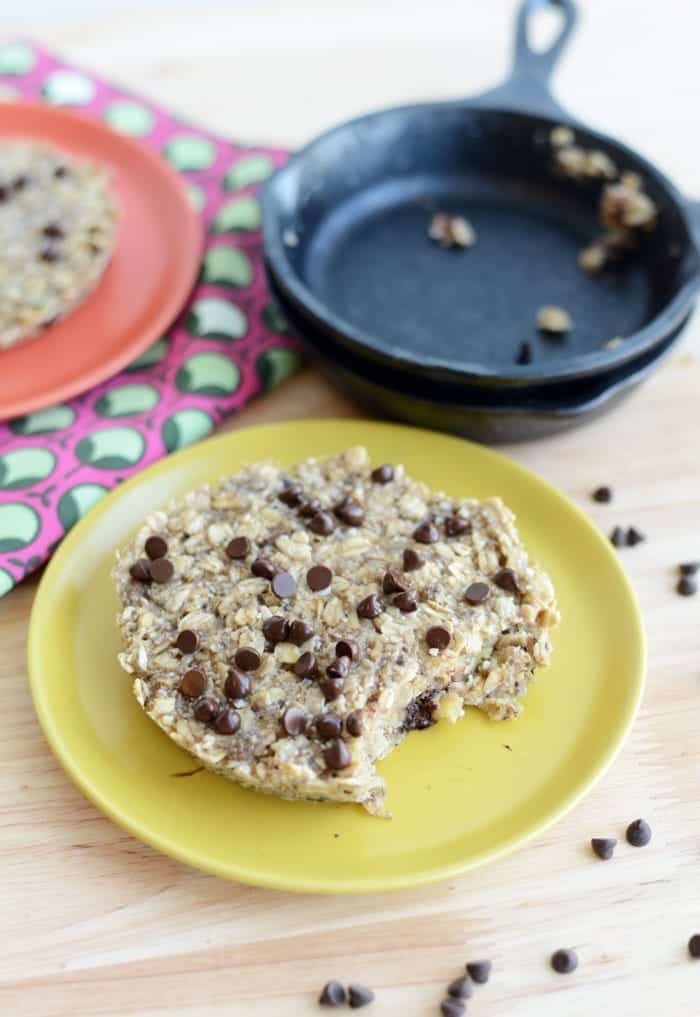 Confession- I probably rewrote "oats" 12 times. I'm just not a fan of my own handwriting. I never have been :D That's why in 4th grade when we had typing class…I was the fastest typer in my whole grade! BOOM.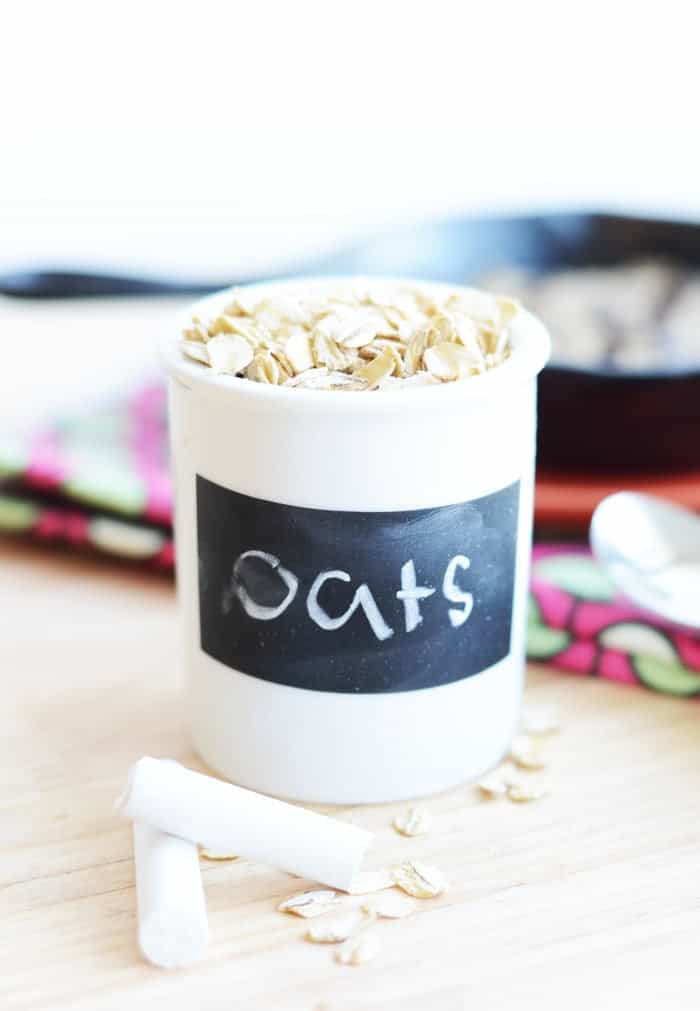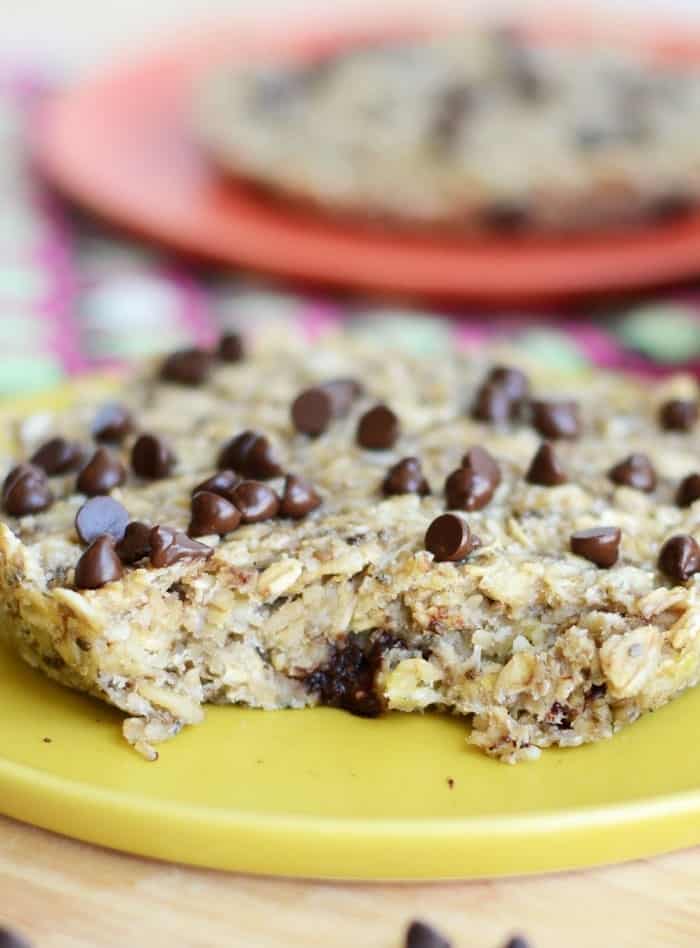 Question for you (because I'm curious)- Do you ever make single serving desserts? Or do you think they are a waste of time and would rather make a recipe that had more servings?