If you're a mom or dad (or just a big kid) looking for a healthy, fun snack for the kids, you're going to love this banana sushi made with a perfectly ripe banana, your favorite nut butter, and crunchies on top!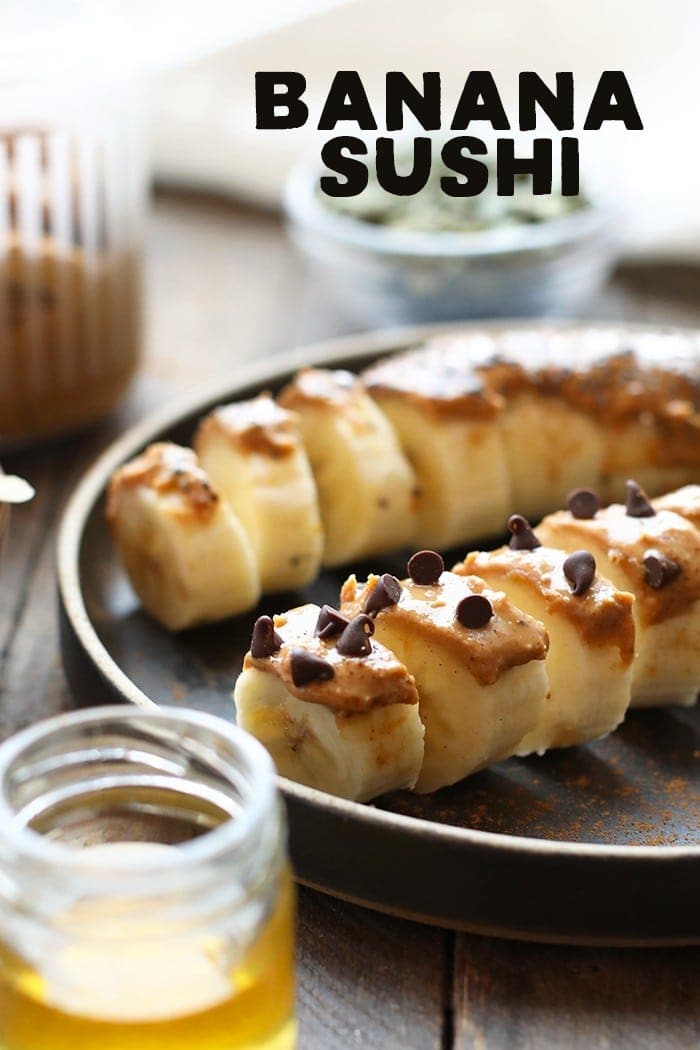 WOOOOOOOO. I think I'm finally losing my high from the past weekend. HOLY MAN was that a whirlwind. Not only did we launch a business, but we did it over the holiday season, which is more difficult than it looks! Yes, I worked on Christmas and yes I worked on New Years, but it was worth ever second of it. I am so happy Mark was able to be in Minneapolis this past weekend because guess what? We celebrate our one year anniversary! We decided that we have a two day anniversary – December 31st and January 1st…because they just go together. If you're in the reading mood and want to read "our story" CLICK HERE.
While I worked a lot over the holidays, I was able to spend some real quality time with Mark. As you know, we are doing the distance thing so when we see each other it feels like we have to rush through all of the "couple's stuff." I was with Mark for almost two week straight and it felt so good to do normal couple things like actually watch netflix, workout together, and figure out what to do when the other one had to work. I am excited to venture into 2017 knowing that we will soon be living in the same city.
NOW- it's BANANA SUSHI TIME.
I know you've eaten banana sushi before. You may not have called it banana sushi and it may not have looked this presentable, but it was banana sushi!
banana
nut butter
crunchies
freeze
slice
…in that order! In this particular recipe I used my Homemade Maple Cinnamon Peanut Butter. If you haven't ever made your own nut butter, make it a 2017 resolution. It's so easy! This is also a great recipe to 1. learn how to use chop sticks and 2. strengthen your hand muscles. Those little banana slices are slippery little bastards 😛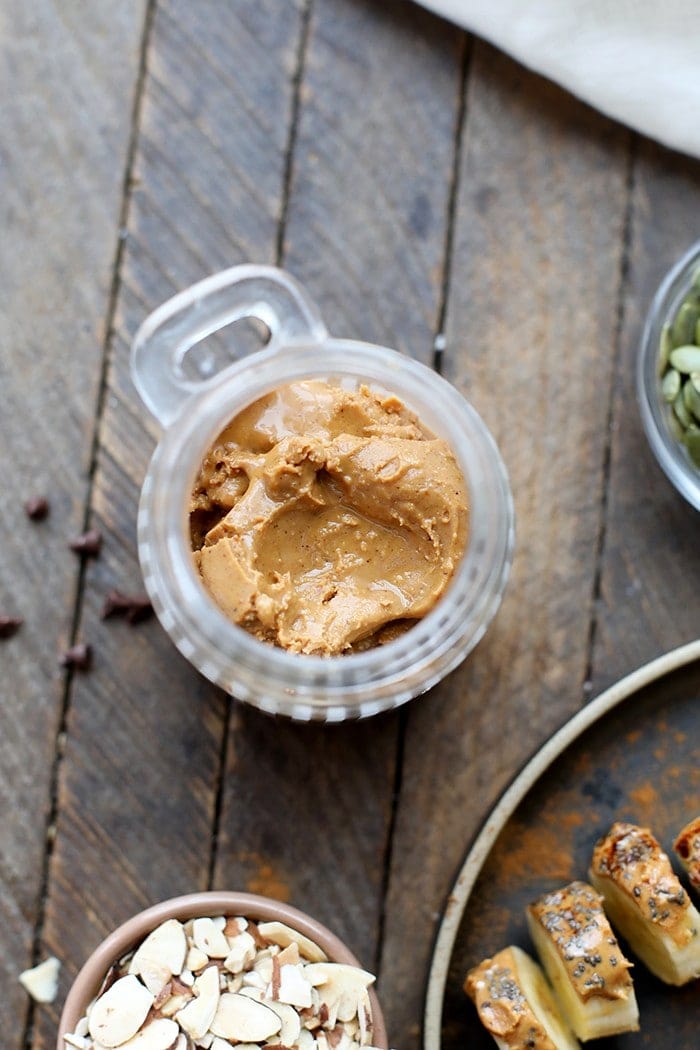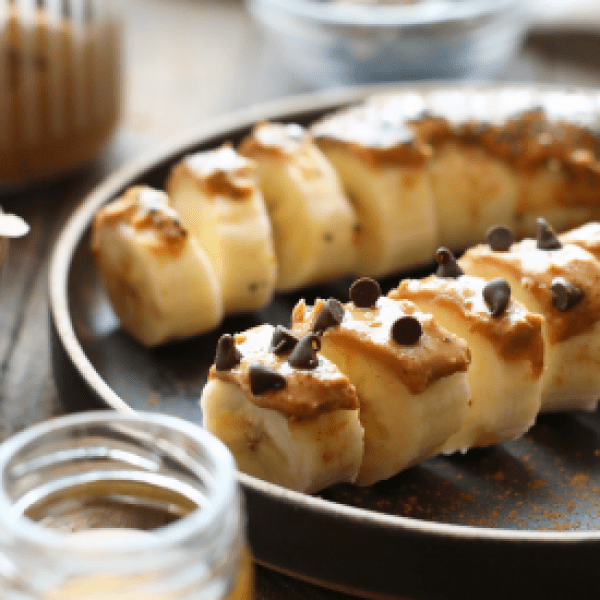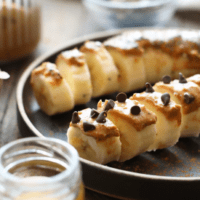 VIDEO: Banana Sushi
Prep:
5 mins
Total:
5 mins
Ingredients
1

medium banana

1 tablespoon

nut butter (any kind will work!)
optional toppings: chopped nuts, chia seeds, shredded coconut
Instructions
Peel banana and then spread on 1 tablespoon of nut butter.
Sprinkle on optional toppings and press them lightly into the nut butter to ensure they will stick.
Using a sharp knife, evenly slice banana into "sushi" pieces.
Enjoy right away or transfer onto a baking sheet and freeze for later!
Nutrition Facts
Serving Size:
1
Calories:
217
Sugar:
16
Fat:
8
Fiber:
4
Protein:
5