Howdy howdy friends. I am super excited to talk about all the fun stuff we did in San Miguel de Allende 2 weeks ago. 2 WEEKS AGO. Cray how time flies. Lin, Vids, and I spent 6 days in San Miguel and if you ask me, it wasn't nearly enough time!

San Miguel is definitely a place I want to return to. It's such a romantic, fun city that you need time to get lost in. The food and culture scene is amazing and there's always people out and about. I love the mixture of authentic Mexico with a European vibe. You can tell people who are native to San Miguel just love it there and the ex-pat community is growing rapidly, so clearly EVERYONE else loves it too.
Before I show you my top ten favorite places to visit in San Miguel, watch this amazing video Vids did on her site. It will give you a glimpse of the San Miguel vibrance and show you first hand how much fun we had together!
1. El Jardin Botanico
This fabulous garden is located on the outskirts of town and the perfect place for trail running. While we didn't actually go inside the gardens, the surrounding proper is amazing. Take the trail down to the lake and continue walking for miles on dirt paths! PS: this is also where I broke my foot on the last day 😛

2. Jicama Tacos at La Azotea
Talk about the most delicious taco I've ever eaten! While these jicama tacos aren't traditional Mexican tacos, they are made with fried shrimp, cabbage, shredded coconut, and a sweet bbq-esk sauce wrapped in a thinly sliced jicama shell. Don't forget to order a margarita to complement your tacos 🙂
3. La Gruta (Hot Springs)
Looking for a family-friendly getaway just 10 minutes outside of town? La Gruta is the place to go! Naturally heated by underground hot springs, La Gruta has a handful of paved pools perfect for lounging on a sunny afternoon. Make your way into the caves to feel the hottest water and steam away any problems! Cost: 120 pesos per person.
4. Organic Market
This is THE place to go for fresh organic produce and homemade goods! The Organic Market in San Miguel is packed with artisan soaps, organic honey, organic produce, and so much more! I suggest going hungry, because they have amazing food to purchase on the spot. I picked up some Mexican coffee beans, Mexican chocolate, and organic honey.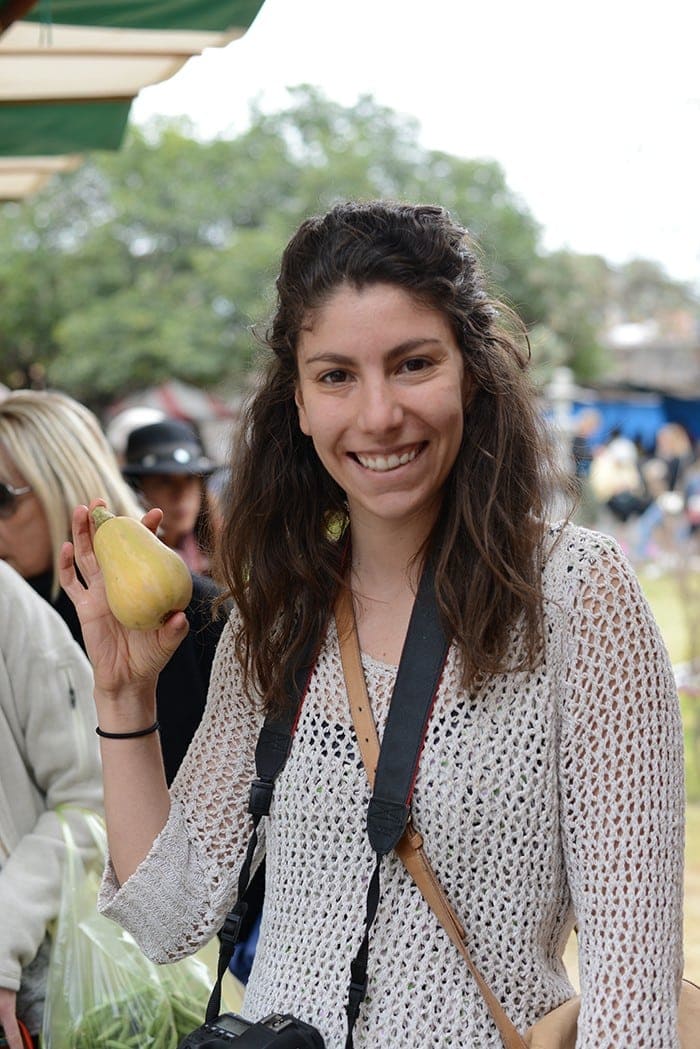 5. Tea/Brunch at Restaurante Nectar
Looking for a hip, organic brunch? Go to Restaurante Nectar! You'll be seated in the most adorable garden that swarms with hummingbirds during the day. Their brunch menu has delicious soups and salads (very American-inspired) and their tea menu is insane!

6. Yoga
There are a handful of yoga studios in San Miguel de Allende and I definitely suggest stopping in to one or two to recenter yourself during your trip. Don't be afraid to ask the locals which studio they recommend!
Happy hour with THE BEST VIEW OF THE CITY? Yes please. Check out La Rosa Rooftop! They have delicious sangria and their guacamole is equally as good! Make sure to go at sunset so that you can see the beautiful colors in the sky!

8. Take a Dance Class!
Make the most of your trip to San Miguel and take a private dance class with Tara Cassone. In just 60 minutes we walked away as Salsa and Bachata pros. Plus, it's a great way to let loose and have fun with the girls!

Lookin' for a latte and a killer breakfast? You'll love La Mesa Grande!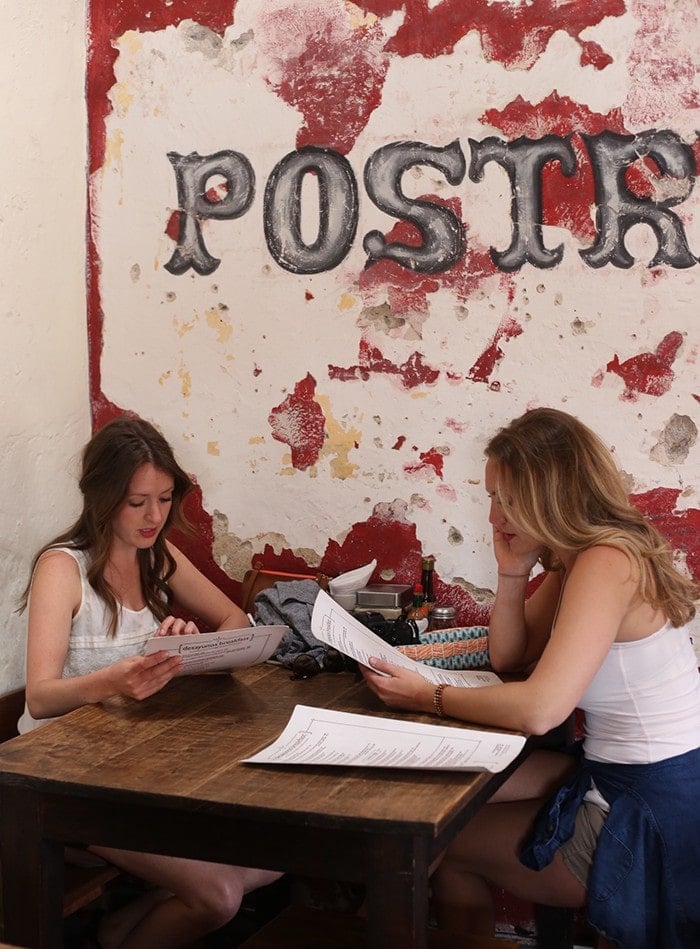 10. Artisan Market
If you're looking to buy artisan Mexican goods, this is the place to go! There is handmade jewelry, pottery, clothing, food etc. all for sale on a bargain. I picked up some beautiful bracelets and an amazing necklace all for a really good deal. PS: it's open 7 days a week!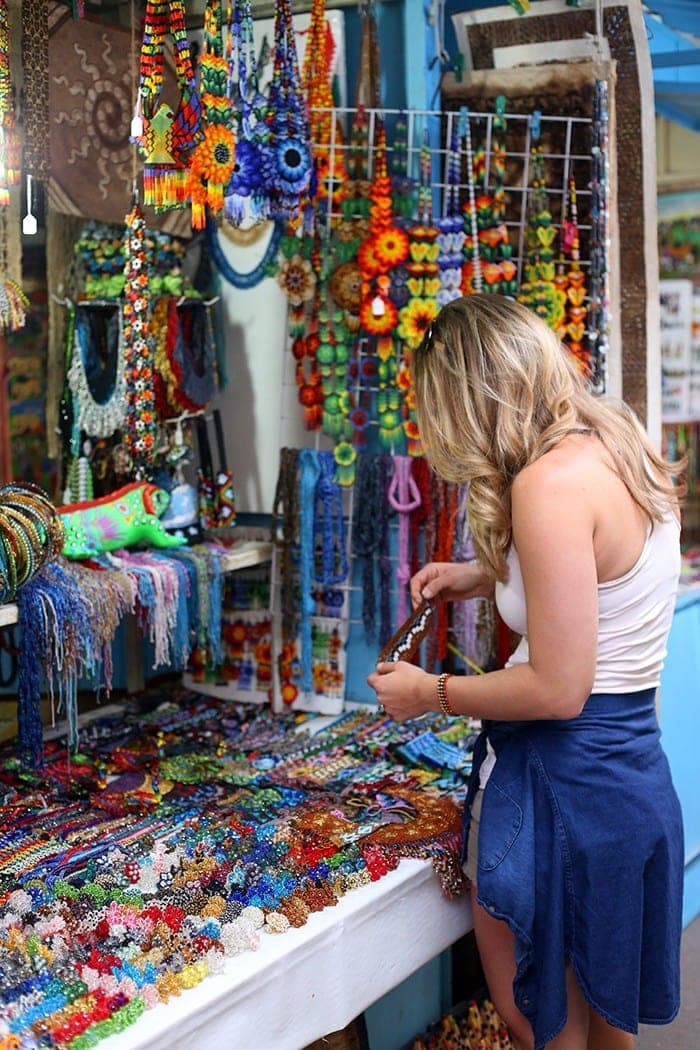 Have you booked your tickets to Mexico, yet?