It's week 3 of the Summer SWEAT Series?! Yah, we can't believe it either!
This week, Fit Foodie Finds will be hosting the fitness plan and Ambitious Kitchen will be hosting the nutrition plan.
Who's ready for all things FULL BODY? Uh, I am. Full body workouts are definitely my favorite. I especially like it when I can mix my cardio and strength in one sweat session and get it all done in under an hour. BOOM.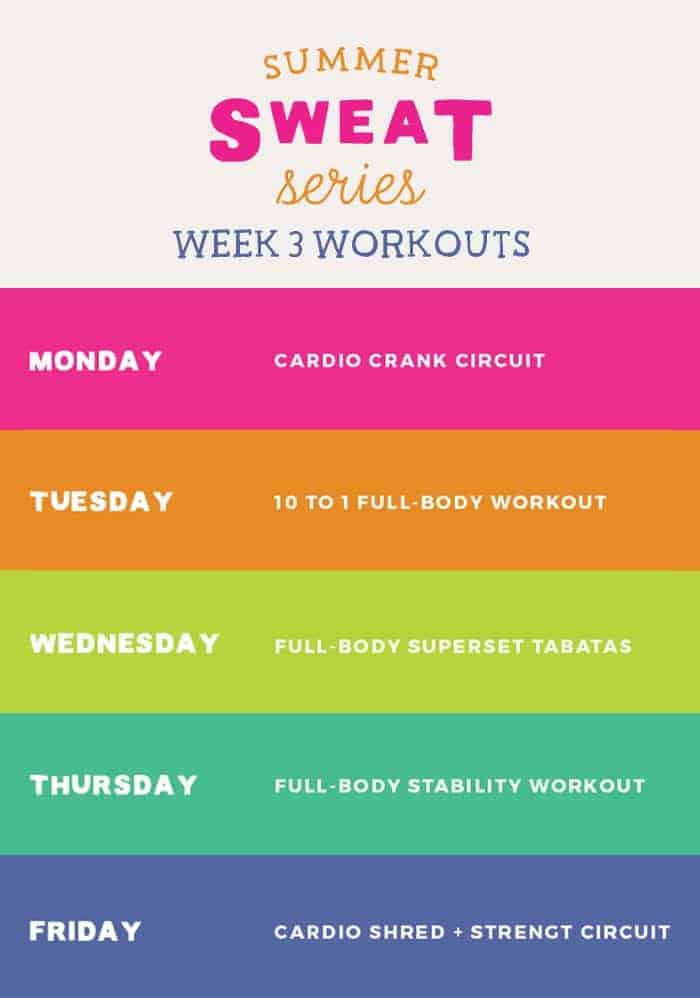 Week 3 Workouts
Monday: Cardio Crank
Tuesday: 10 to 1 Full Body Workout
Wednesday: Tabatas- Full Body Supersets
Thursday: Full Body Stability Workout
Friday: Cardio Shred and Strength Workout
For these workouts we really want you to be focusing on YOURself. That means modifying or challenging yourself in any way that suits you. If it says do 2 to 3 rounds, just know that there is no competition! Each of these workouts will take you between 45 minutes to an hour and that is it! In and out like a pro.
PEC Minneapolis
I also wanted to share an amazing offer from my Minneapolis-based friends. The Summer SWEAT Series Trainers, Pellicano Endurance Coaching, is offering an AWESOME deal for everyone participating in this program!
Get $20 off your first class (group strength or row) with the coupon code: PECSweatSeries. Check out their schedule —> here.  That makes your first strength class just $10 or row class just $5! #winning
You don't want to miss this week's meal plan on Ambitious Kitchen!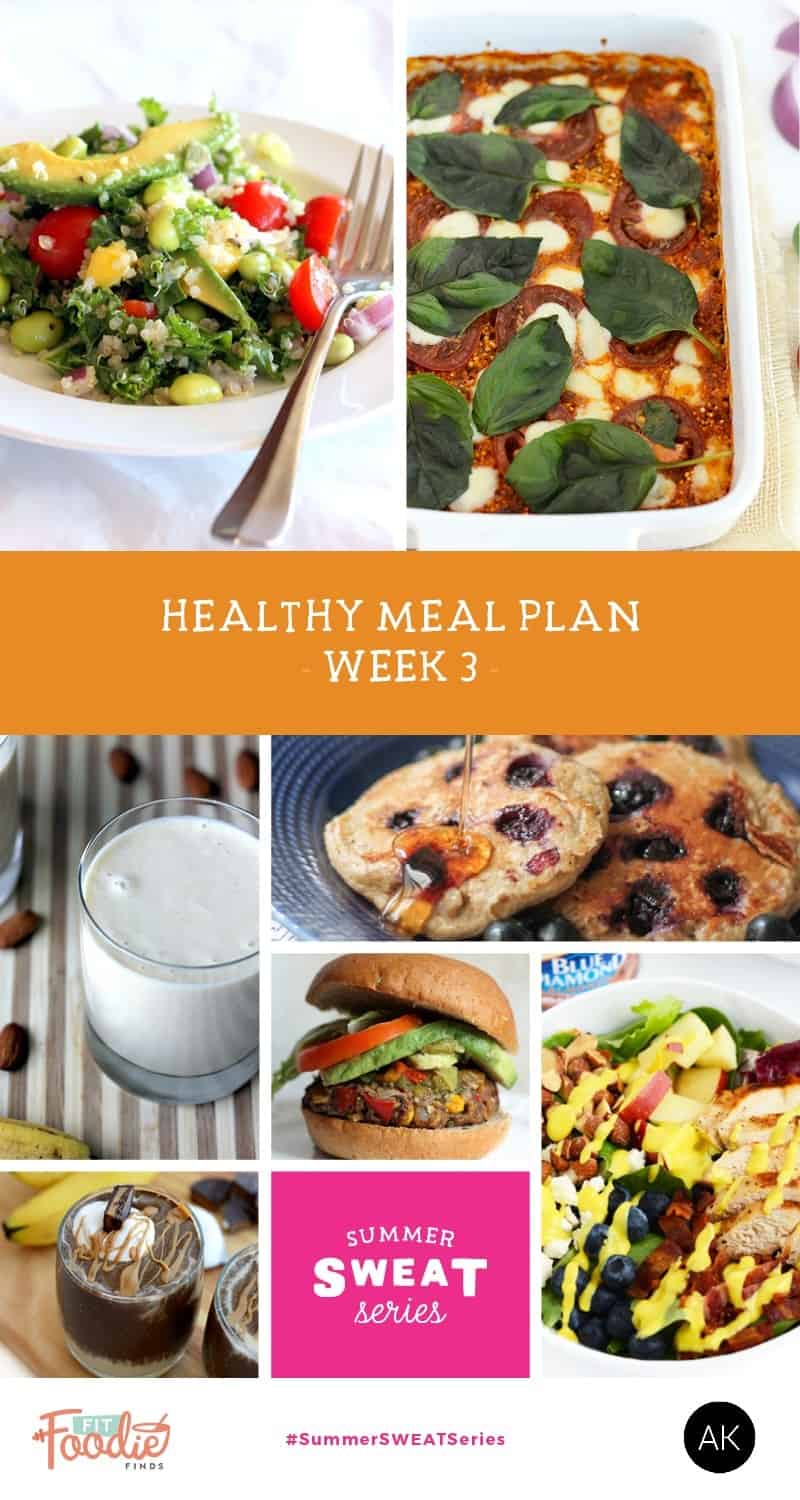 Summer SWEAT Series Reminders/Updates:
Join the Facebook group for insider information! We post all nutrition plans and workouts the Friday before. Plus- there's exclusive giveaways that happen!
Don't forget to use the #SummerSWEATSeries on Instagram for a chance to win the grand prize: $500 cash!