The last and final week of the Summer SWEAT Series is here and it's bittersweet! Over the course of the last 6-weeks Monique and I have been blown away from the response we've gotten on this program. We've been continually impressed with the dedication and engagement we've seen from everyone involved and we're sad to see this end.
I have been following the SWEAT Series workouts in a round about way. I train with the SWEAT Series trainers in person around 3 days a week and I've seen some great results. While I don't weigh myself on a regular basis, my clothes are feeling a little bit looser and I feel a lot leaner than 6-weeks ago!
So, for the last and final week you can find the meal plans and grocery lists below. If you're looking for Week 6 workouts, head on over to Ambitious Kitchen.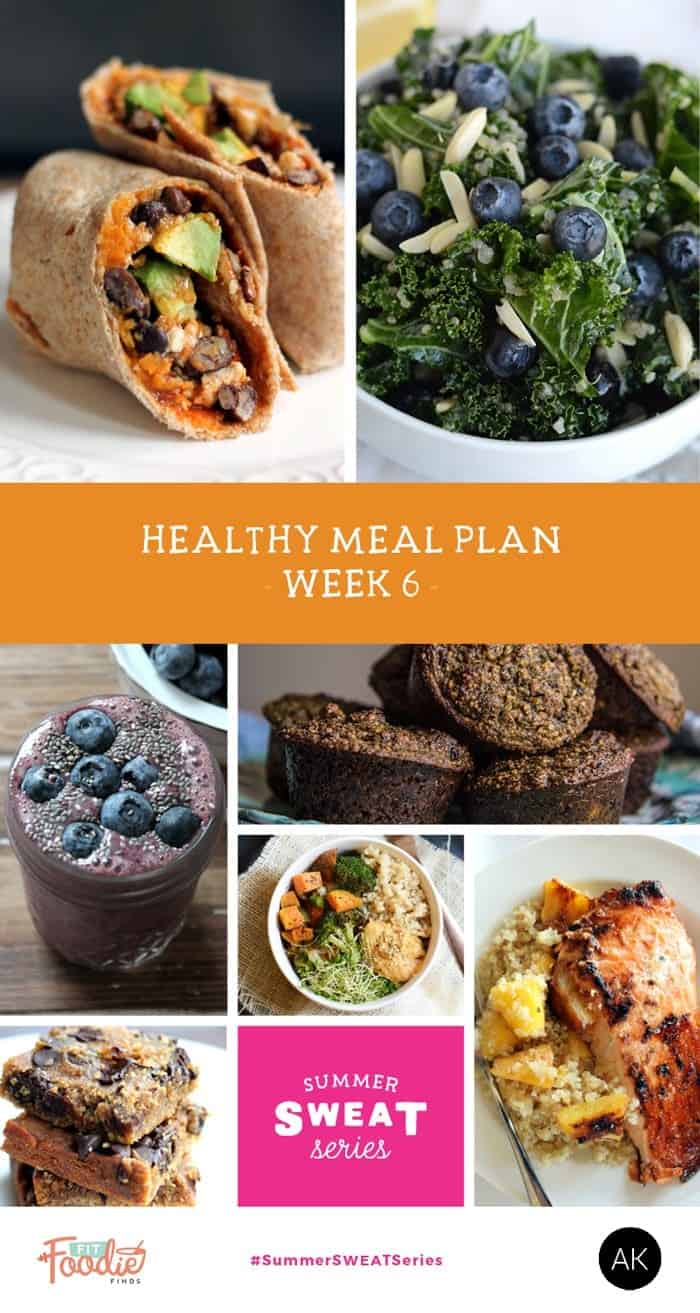 If you are a week or two behind or haven't even started the SWEAT Series yet, no worries! These posts (nutrition plans and workouts) won't be going anywhere. They will be live on FFF and AK for forever and ever.
Grand Prize – $500 CASH
You've got one final week to hashtag it up and use #SummerSWEATSeries on Instagram. The more you hashtag, the better the chance you will have at winning $500 CASH monay. Remember, your hashtag entry will only work on Instagram!