Hi FFF fam! So nice to "officially" meet you! I'm just wrapping up my first week working full-time with Lee and Lin, and I TELL YA what a fun / exciting / totally and completely different week than the last 10 years of my career. I'm so used to commuting through the morning rush to an office for a role that has a specific job description, vertical growth path, and other corporate jargon-y things, getting through as many meetings as possible, working through lunch at my desk, battling rush hour in the afternoon, trying to fit in a workout, and then heading home to catch up on FFF emails at the end of the day. And then waking up and doing it again.
Swap that with a week filled with working from 3 different coffee shops, working from ModernWell, working from home, working from FFHQ, shopping and shooting for an upcoming sports bra review post, shooting 3 recipes, working out in the mornings, meeting with upcoming brands, and just generally absorbing Lee and Lin's day-to-day. Oh, and asking a ton of questions. Definitely a little different, but I'm loving it. And can't wait for Monday. WHAT A GREAT FEELING.
Ok, onto the Q&A. We thought this would be a great way to get to know me a little better. This definitely covers a wide range of topics, but feel free to add any additional Qs you have below!
1. What is your full name?
Emily Katherine Richter (but I was Emily Katherine Stickler for the first 30 years of my life). Most of my friends and family call me Em. Linley calls me big sissy.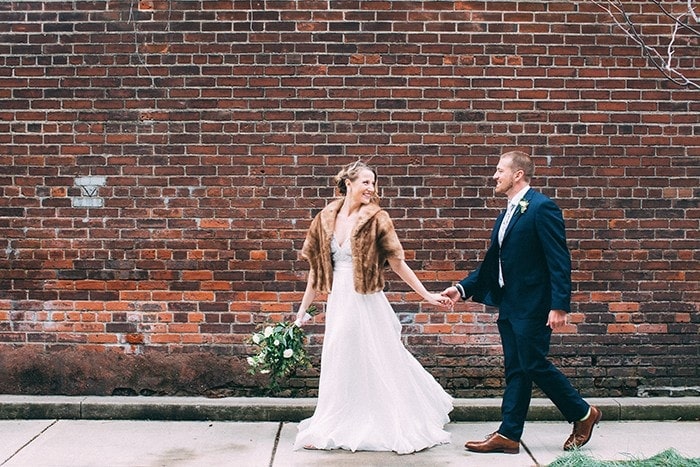 2. Where did you grow up?
I grew up in Eau Claire, Wisconsin. Go Packers!
3. How did you meet Lee and Linley?
When I started dating my now husband, Bryce (Linley's older bro) was around the same time I feel in love with Lee and Lin. Lin came home from living abroad shortly after Bryce and I started dating, and I immediately connected with her over cooking and deep conversation. Lin introduced me to Lee shortly after that and we hit it off geeking out over blog analytics and all things Wisconsin. And I started working for FFF part-time shortly after that. Da rest is history!
4. What was your job before joining Team Fit Foodie?
I was the director of strategy at an advertising agency in downtown Minneapolis working primarily on food brands.
5. What is your favorite food?
It's really a tie between seared tuna steak and fajitas. Double great if it's tuna steak fajitas.
6. Team sweet or team savory?
TEAM SAVORY 4EVER.
7. Where is the next place you're traveling to?
Texas! We're headed to Waco in May for the Silo District Marathon in support of my longtime friend, Gabriele Grunewald. Gabe ran into Chip Gaines in Central Park (seriously) and they got to talking about how long it would take him to train for a marathon. Through a series of conversations in the weeks after, Chip decided he would not only run his first marathon in May hosted at the Magnolia property, but wanted Gabe, a pro runner for Brooks and a 4-time cancer survivor, to train him. Our group of college friends and significant others are heading down to run, get in some QT, and enjoy all things Magnolia.
8. What is your preferred form of exercise?
I love to run. I grew up in a marathon running family, and learned to love long distance running early in my life. Fast forward to today, Lee and Linley think I'm nuts, but I've fallen in love with ultra trail running. Something about being in nature on single-track trails and going farther than you think your body (and mind!) can take you. I'm hoping to run my 5th 50k this fall on the Superior Hiking Trail on the north shore of Minnesota. If I'm not getting my workout in on a run, you'll find me at Alchemy, the Minneapolis Bouldering Project, or Switch Minneapolis with my FFF ladies.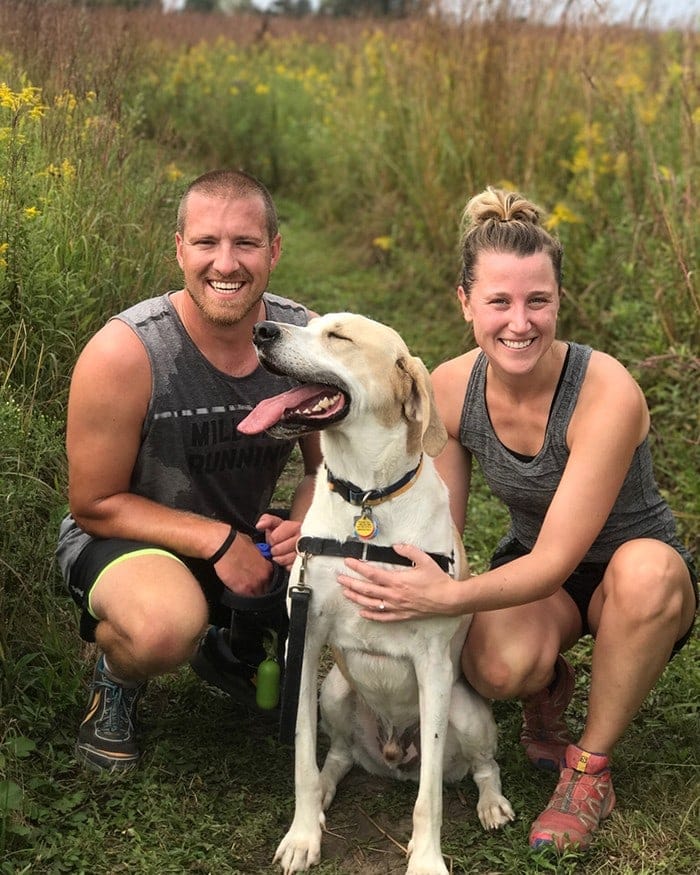 9. What is your dream job?
THIS. JOB. I'm so thrilled to be joining Lee and Lin full-time and mashing our brains together every day and seeing where it can take us. If it wasn't this, my far off fantasy job is commentating figure skating with Scott Hamilton. A girl can dream, right?!
10. Chocolate candy or gummy candy?
Dark chocolate and never milk chocolate. Unless there's Haribo gummy bears around, then you'll find me going straight for those.
11. Do you have any animal babies?
Just one really big animal baby! A lab, hound, great dane mix named Thor, who is a 90 lb. snuggly ball of love. We adopted him about 3 years ago when he was 30 lbs. and the vet thought he would get to about 50-60 lbs., but Thor just kept growing taller and taller. Today he stands about to my waist, and loves trail runs, bananas, and trying to befriend dogs on the TV screen.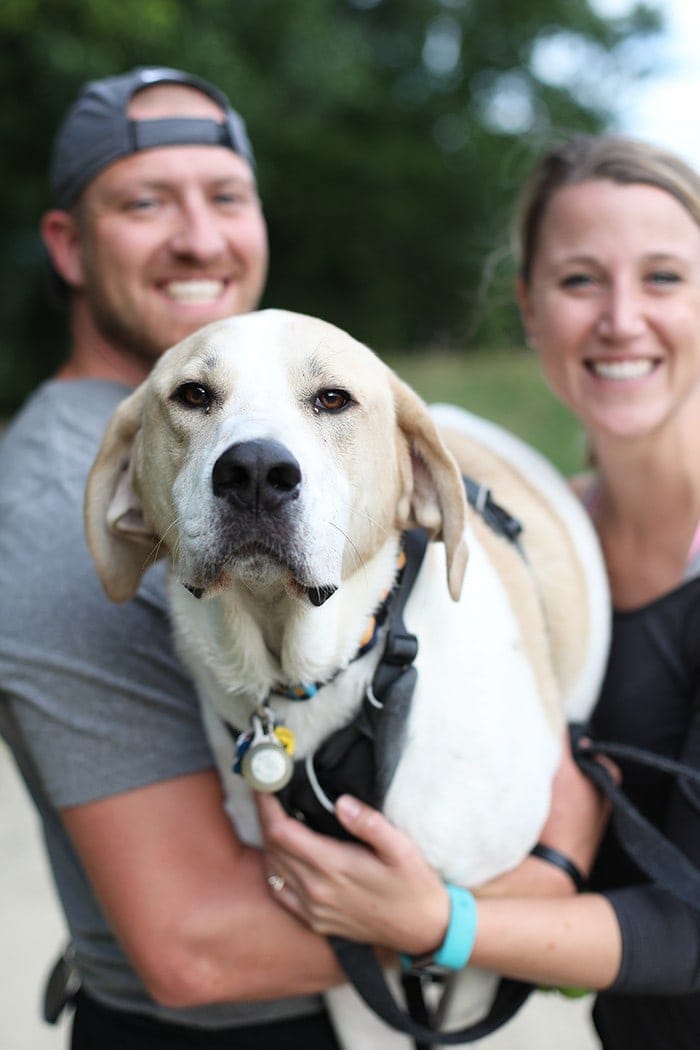 12. What is your guilty pleasure when it comes to food?
Ice cream. Especially if it's a scoop of Oreo ice cream at Izzy's in Minneapolis with an Izzy scoop of cotton candy on the top.
13. Do you have any special talents?
I can name all the state capitals in the U.S. (*but only when I sing it in a song I learned in 5th grade social studies). Does that count? If not, please see my 2nd (and equally as impressive?) special talent in Q21.
14. What is your favorite beer?
I love sour beers and a good fresh hop IPA. It's hard to choose a fave, but I love love love Bent Paddle Harness, Rush River Scenic, and Fair State Roselle.
15. Do you have any irrational fears?
I'm reeeeally grossed out by raw poultry. Don't love touching it with my hands, and definitely don't love cleaning cutting boards after having raw poultry on it (are they ever *really* disinfected?!). Any other raw meat, I'm good with.
16. Tell us about your siblings…if you have any.
I have a younger (but much taller) brother. David is one of my best friends, lives in Milwaukee and manages The Wicked Hop. If you ever find yourself in Milwaukee's Third Ward, head to the Wicked Hop for the best bloody mary in the city. I also recently acquired a pretty kickass sister-in-law, my first and only little sissy, Linley.
17. If you could be a professional sports player of any kind, what would you be?
Professional figure skater FOR SURE. I grew up figure skating and then skated on the synchronized skating team (think synchronized swimming, but on ice) at the University of Minnesota in college, and always dreamed of skating in the Olympics.
18. If there was an apocalypse, what's the first thing you would do?
Grab all our camping gear and canoe and head straight for the Boundary Waters. Is it weird that Bryce and I asked each other this question and made this plan years ago?!
19. What is your favorite season?
FALL. Hands down. And especially in Minnesota. If you've never experienced a Minnesota fall hiking or running on the thousands of miles of trails we have with the sun shining and the leaves falling, DO IT. I'm also a huge fan of cooking and baking with harvest crops, so fall is really my jam.
20. Do blondes or brunettes have more fun? You've been both…
Jury's still out on this one. I met Lee and Lin as a brunette, got married as a blonde, and am currently somewhere in-between. So much fun had as each.
21. Would you rather have 10 big toes or 11 pinky fingers?
Easy. 10 big toes. Fun fact: my pinkies are unusually short compared to the rest of my fingers (so short that I don't even type with them; my ring fingers just do double the work), so having 11 of those tinies wouldn't be ideal. You won't find me standing in for @Linleyshands anytime soon 😉
That's all for now folks! Feel free to follow me on Instagram at @EmilyKRichter.