There is so much that goes on behind the scenes at Fit Foodie Finds HQ! Today we're talking all about what goes on in A Day in the Life for @LinleysHands.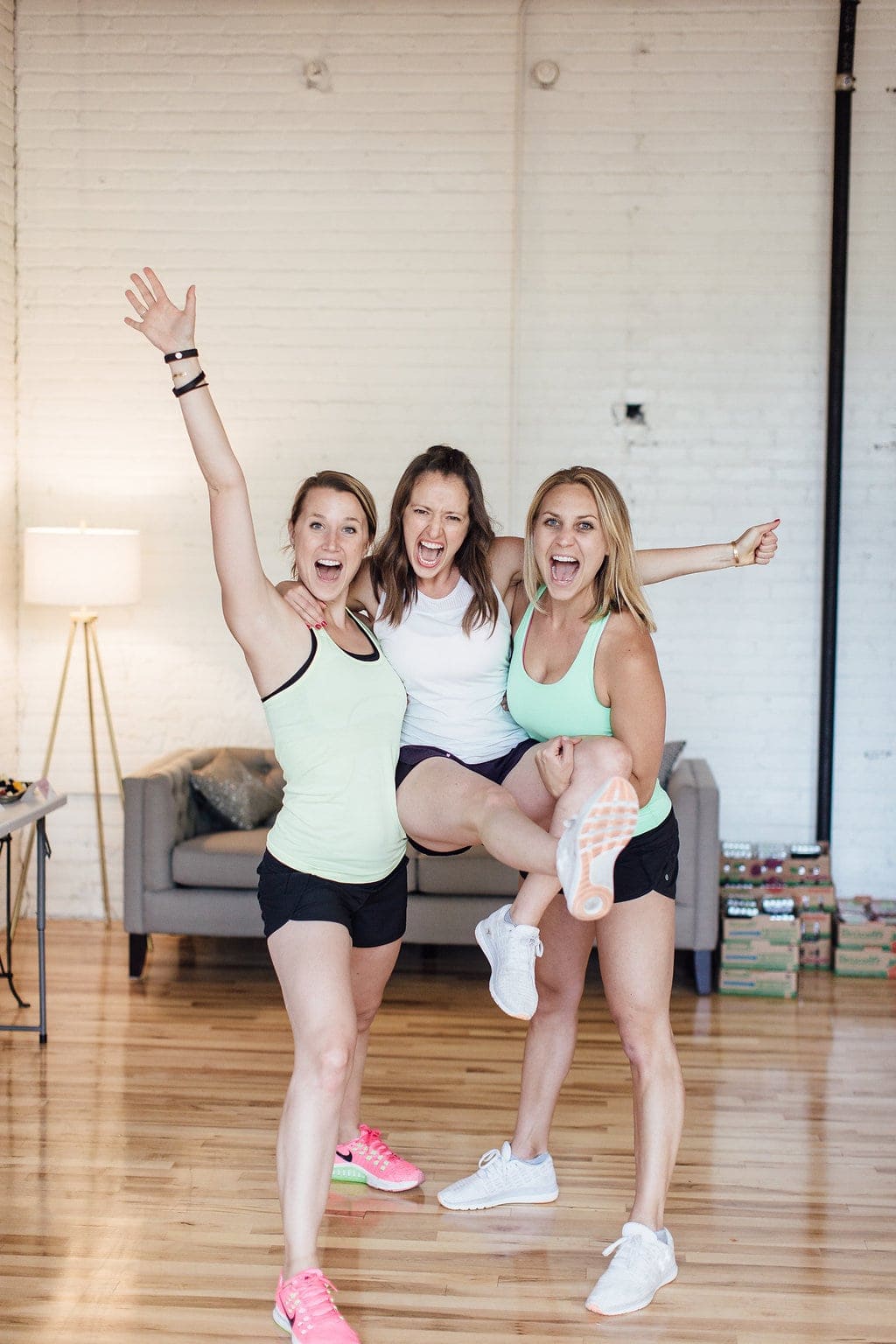 It has been almost three years since I started at Fit Foodie Finds with my home girl Lee Lee. I still remember the moment when Lee decided she wanted and needed to grow her team. It feels like just yesterday that I took the leap into the blogging world. I worked part time with Fit Foodie my first 6 months while working two other part time jobs to make ends meet. Going back and forth between Fit Foodie HQ + filing at a law firm by day — and serving at a cafe by night — it was pretty crazy. Making ends meet by working three jobs was insane, but today I look back and everything was SO worth it. Thanks be to God, I no longer have to work three jobs. After 6 months of part time work, Fit Foodie Finds was bringing in enough business for me to quit my other two jobs and dedicate all my energy to Team Fit Foodie.
My role at FF HQ has morphed into something I never could have imagined. When I first started at FFF I was managing social media and testing recipes. Today, my role at Fit Foodie Finds consists of, (but is not limited to); managing social media, event planning, post writing, recipe development, food styling, relationship management, and (of course) HAND MODELING. And? I get to work with some of my best friends, which makes going to work 1,000 times better.
Some of you have been asking what the heck I do everyday. We thought that A Day in the Life of @LinleyHands post would answer some of your questions. For those of you who work from home or work for an online business, you know that every day is different. I absolutely love that no day is the same for us, but if we have a week without travel and events it usually goes a little something like this….
Morning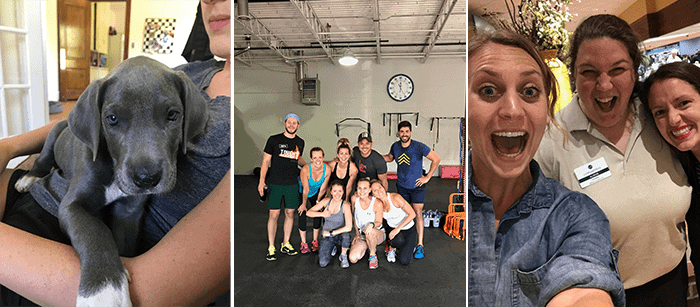 Mornings are my jam. Before I head off to Fit Foodie HQ, I try to start the morning off slow. Side note, I tend to move a mile a minute, so being intentional about slowing down my morning can sometimes be a major struggle. First things first, I get the coffee brewing. Then check into social posts for the day, give Frannie (my new house mate pictured above) some snuggles, and then it's off to pick up Lee (+ now Marky Mark) for our workout. We tend to do morning workouts to start the day off right. Usually the workout is at Switch MPLS and it's killer. I've learned that if I don't work out in the morning–it's just not going to happen.
After workouts, we head to "the office" and our routine is showers, breakfast (sweet for Lee, savory for me), coffee, and then we go over what we are doing for the day. For recipe days, I head out for groceries. Just for the record, I could live in a grocery store. My two favorite places are grocery stores and airports, so it's a dream that I go at least three times a week.✌?As much as we would love a one-stop-shop for all of our groceries, I end up making a stop at Trader Joes AND Lunds an Byerlys (enter our most favorite Lund's employee, Alison). Life is better when people are involved and it's totally because of Alison that we head to Lunds for groceries.
After groceries, it's time for admin work, and then my favorite part of the day…RECIPES.
Afternoon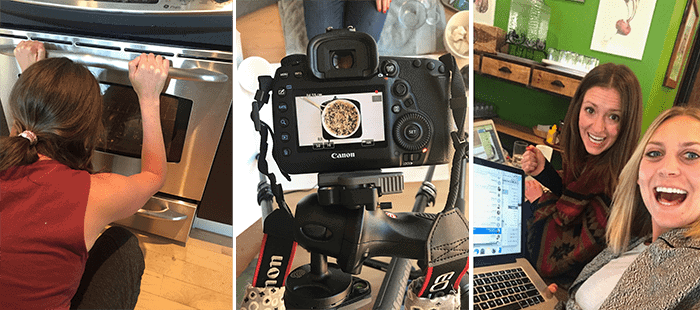 We try to get two or three recipes made + shot in one day. I usually start recipe development in the kitchen while Lee is on the computer jotting down measurements, notes, etc. We have quite a system in place. First, I start styling a shoot and Lee comes in and adds a little magic and then photographs the process and the final product. This is when @linleyshands are used the most- recipes, hand modeling, BOOM. I am a busy body in the kitchen and I will be the first to tell you that I am MESSY. When I'm on a roll in the kitchen it looks like cookie monster tore through the kitchen looking for cookies. #oopsiepoopsie Lee does tend to follow me around in the kitchen, wiping counters and sweeping floors.
Lunchtime usually involves something we've tested or if we're lucky, some ARUGULA. I love afternoons that are mixed with recipes and coffee shops. We head to a coffee shop if we've gotten recipes done for the day and I absolutely adore trying out new coffee shops [leave your favorite MN coffee shop in the comments and we'll check it out!]. These hands tend to get a heck of a lot more work done on my computer at coffee shops rather than at home.
Evening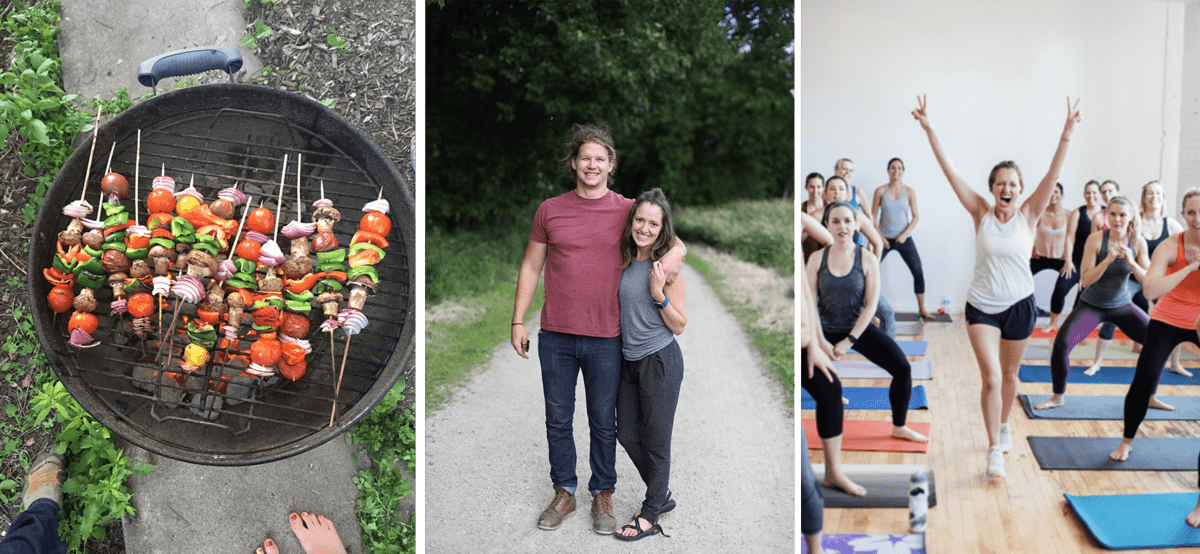 However, if I don't get all of my work done during "normal" business hours, (which is most of the time) I do have to spend some time on the computer at home scheduling social, pinning, or writing. Another type of work I usually bring home is recipe testing. Cole does enjoy this portion of my job. People gotta eat, so I figure these hands might as well make food when they have different taste testers around.
If I don't have recipes to test, Cole and I do tend to eat out. Like, a lot. I can't help it. I love food. I love finding new restaurants for inspiration and for a good ole' refreshing palate change. I do eat my fair share of chicken wings, as Cole and I are on the hunt for the best chicken wings in town 🙂 It's funny, because Lee, Emily, and I are also pretty good friends out of work, we kind of shift into "play mode" after work is done. We will all meet for dinner, a hike, or head to the river pretty regularly.
Like I said earlier, every day is different. I do love my job, but sometimes I do have a hard time with deadlines and focusing when I work from home. My brain goes a little bit crazy if I don't take the time at the beginning of every week to schedule out what are week looks like and what my to-dos are for each day. That's human, right? Life at Fit Foodie HQ is a good one and I wouldn't trade these crazy days for anything.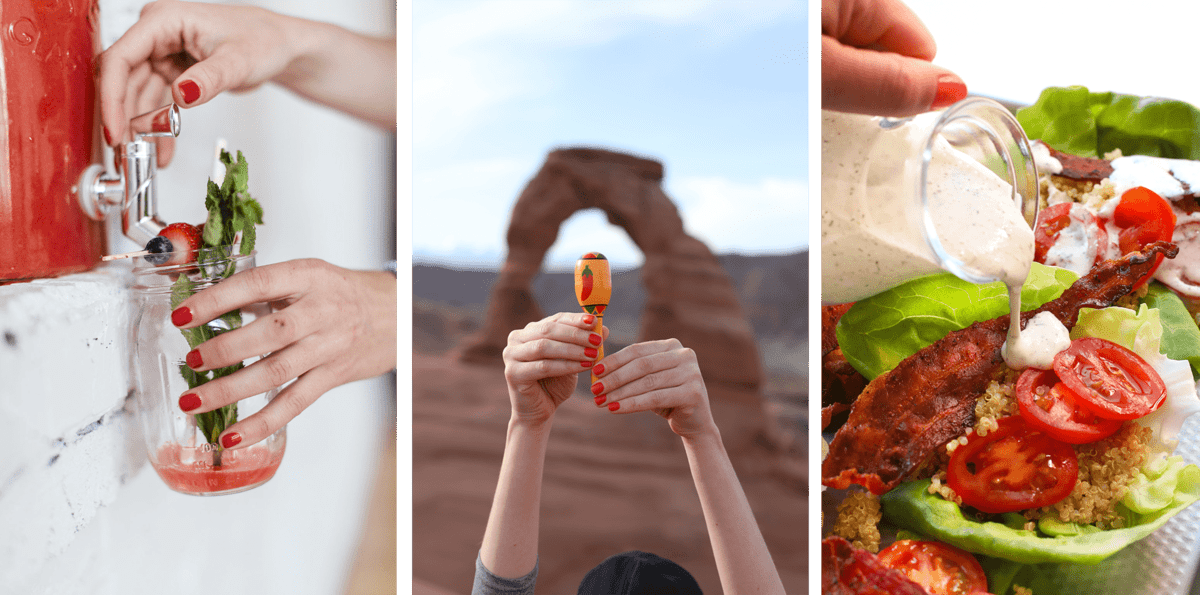 Other Posts by @linleyshands
Toast Tuesday- Eggs and Arugula Toast
Toast Tuesday- Peanut Butter Banana