Your lululemon Fall preview is here and we're so excited to share all of our favorites with you! We love lululemon for so many reasons, but mostly because it easily transitions from the gym to daytime looks.
Why change pants when you can pair your Wunder Unders with a cute crop sweatshirt or cowl neck long sleeve? Today, we're not only sharing some of our favorite lululemon Fall pieces, but also some outfit combos that you're absolutely going to love.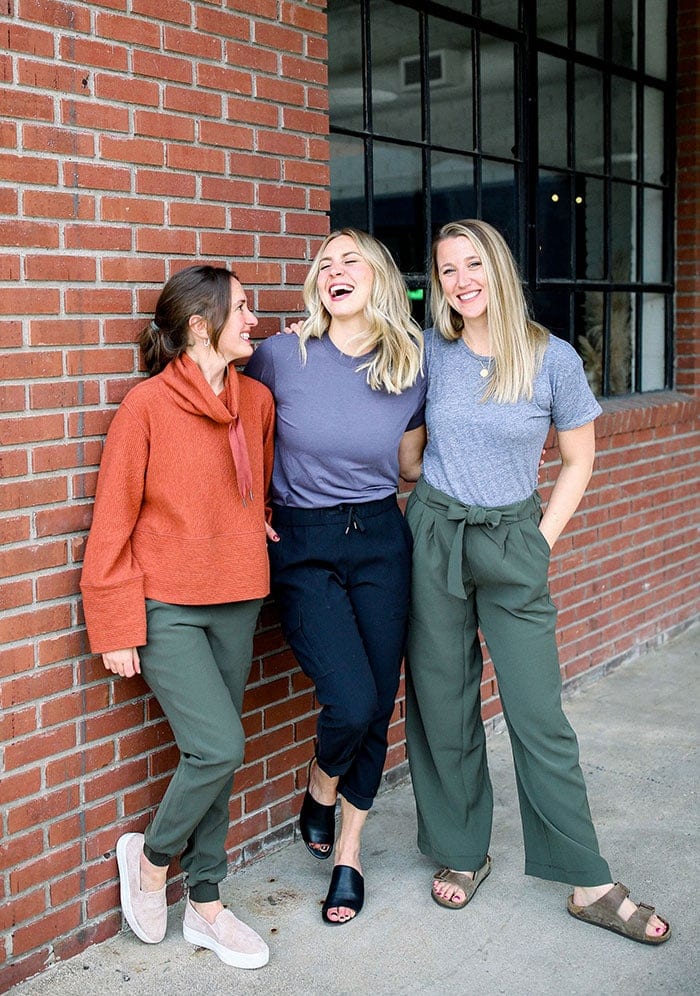 Lululemon Tops
When it comes to lululemon tops, we're all about the basics. AKA: how many colors and prints can we buy in the one shirt we love best.
We're loving the Fall 2019 color story or burnt orange, forest green, and lots of black and white. Take a look at some of our favorite lululemon tops this Fall.
Sweatshirts
If you don't have a lululemon sweatshirt yet, now's the time (and we promise you won't be disappointed). We find ourselves pulling on these tops not only before and after workouts, but paired with jeans for a cute casual outfit as well!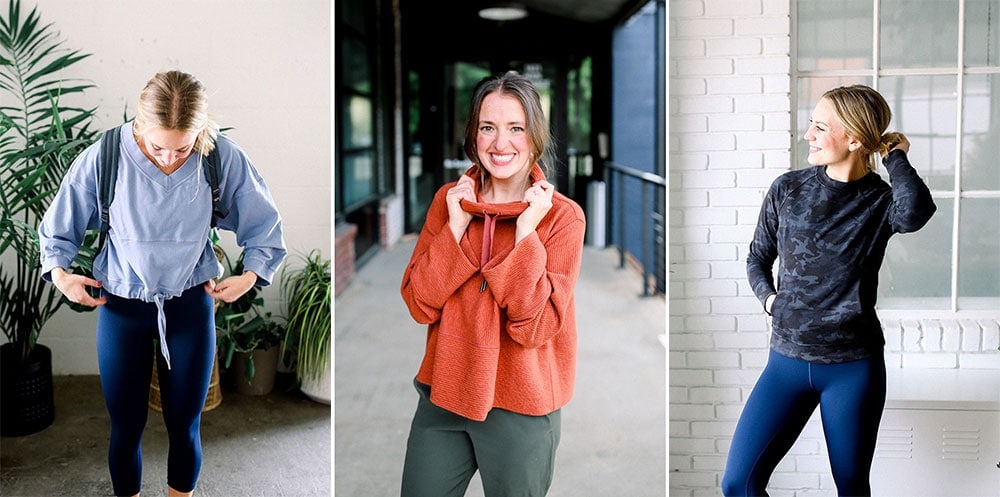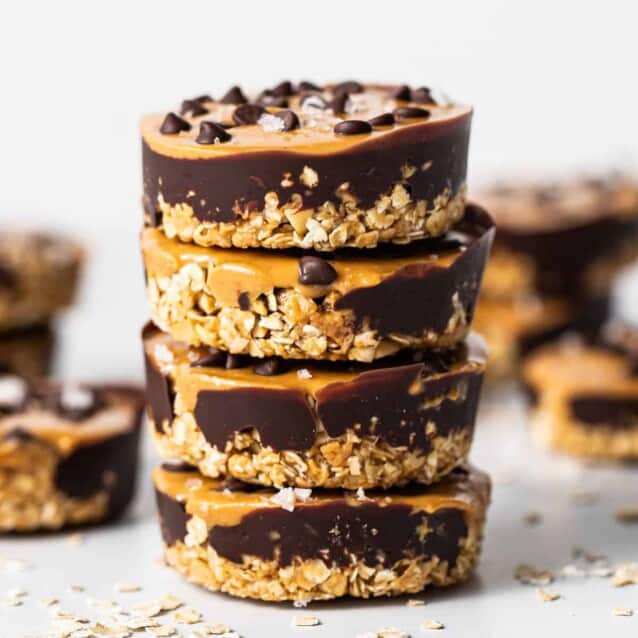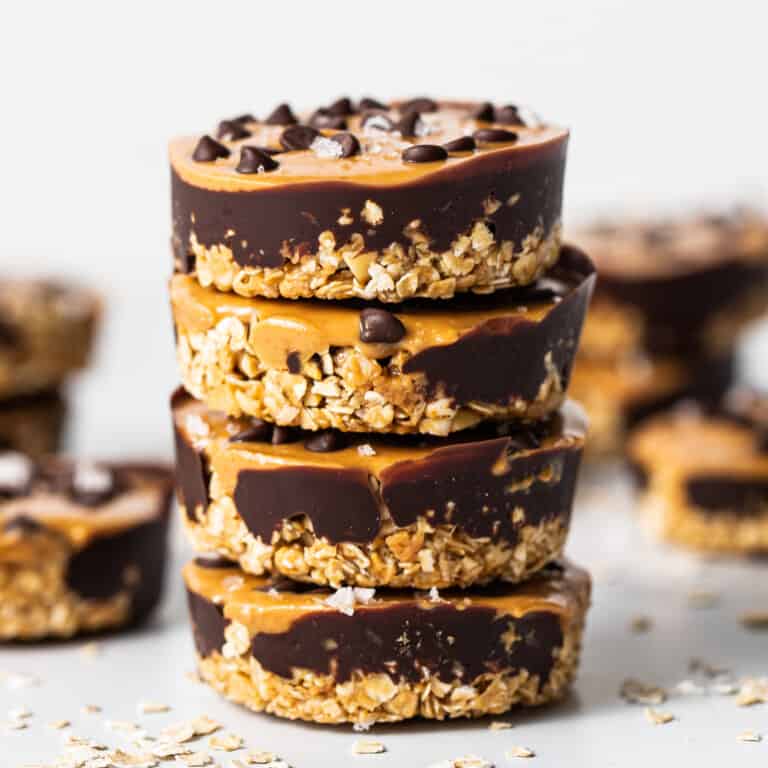 Get our Top 10 5-Star Recipes!
Join our email list for new recipes and BONUS: get our top 10 ⭐️⭐️⭐️⭐️⭐️ recipes e-book!
Perfectly Oversized Crop Crew: We love this oversized crew! This crop sweatshirt is an easy thing to throw over any tank! (wearing: size xs/s)
Scuba Oversized Funnel Neck: The most amazing funnel neck sweatshirt you'll ever put on. This Lulu pullover is so well made and the fabric is thick and comfy. (wearing: size xs/s)
Scuba Hoodie: Nothing beats a hoodie. Absolutely obsessed with this camo hoodie. It's soft and cozy and comes in so many colors. (wearing: size 6)
Workout Tops
We're firm believers that your workout tops should not only make you feel like the queen you are, but also never ever restrict your movement. And we're loving all the minimal seams, breathable fabric and super harvest-y color palates of this fall's lululemon workout tops.

Breeze Through Twist Tank: This fun crop tank is a lovely top to wear for pretty much any workout or even with high waisted jeans! (wearing: size 4)
Swiftly Long Sleeve: This is one of our favorite cold-weather shirts to wear. From training for a Fall marathon to wearing the Swiftly Long sleeve under our ski jackets, we love this tee so much. It's breathable, yet fitted, and comes in so many fun colors. (wearing: size 6)
Swiftly Short Sleeve: We love the entire Swiftly line, but the short sleeve swiftly tee is great because it can be worn year-round. It's breathable, fitted, and great for both workouts and casual wear. (wearing: size 6)
Brunswick Muscle Tank: Linley has dubbed this her new favorite workout tank. But it's also adorable tucked into the front of jeans for a more casual look. The high neck and super soft feel make this tank so versatile. (Linley wearing: size 2, Emily wearing: size 4)
Casual Tops
Oh hello, super soft casual tops that can be paired with everything from leggings to joggers to jeans. These tops are basic staples in our Fall wardrobes, and you can't go wrong with any of our faves.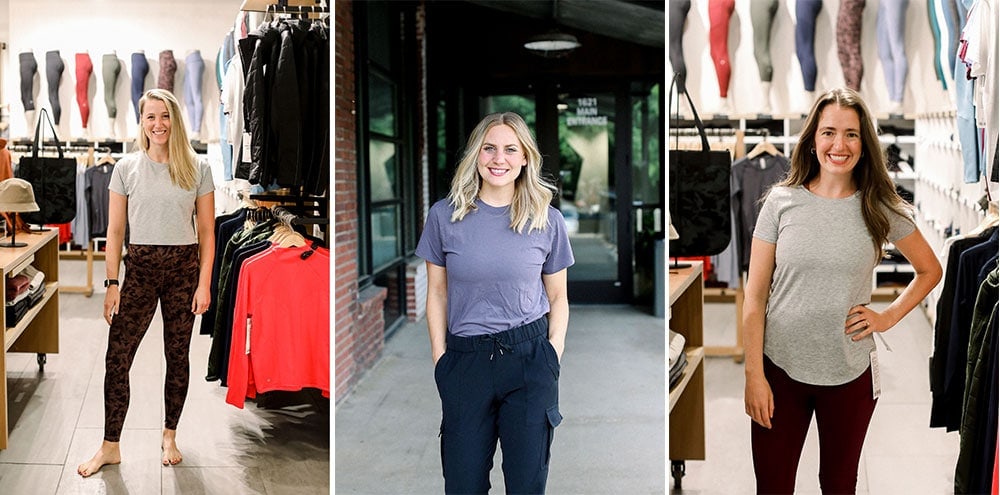 Cates Tee: This tee is a bit cropped, but still long enough to tuck the front into jeans, and is made with a thicker, almost thin sweatshirt material that is straight butter against your skin. (wearing: size 4)
All Yours Boyfriend Tee: Lee and Emily haven't taken this tee off since we got it in…ahem…a few colors 😀 It's oversized and uber soft making it a great addition to any casual outfit. (wearing: size 4)
Love Crew: This tee is dry fit, making it perfect for workouts, but is also delightful worn casually with jeans or dressed up by tucking it in or tying in a knot around the waist. (wearing: size 2)
Lululemon Bras
It's rare that you'll find us wearing anything but lululemon bras — doesn't matter the day or time! And even though we each have very different sized chests, all of our favorite bras are lulu.
From the casual Ebb to Street Bra to the high-impact Energy Bra, here are some of our favorites this fall.
Workout Bras
We've been working out in lululemon sports bras for years, and can't get enough of this Fall's colors and styles.
Free to Be Wild Bra: A go-to workout bra for anything from yoga to HIIT to running for all of you smaller chested ladies. Plus, you can't go wrong with this strappy back 😀 We recommend sizing up 1 size. (wearing: size 8)
Energy Bra: Hands down our favorite lululemon bra is the Energy Bra. It has pretty wide coverage for those with a bigger chest, yet fits smaller chested women great, too! We suggest sizing up 1 size. (wearing: size 8)
Invigorate Bra: This bra fits very similarly to the Energy Bra, but has a breathable mesh in the racerback. We recommend sizing up 1 size. (wearing: size 8)
Casual Bras
None of us are fans of underwire, and all of us love the feel of sports bras, but don't always love the typical racerback straps that come along with them when it comes to casual wear. Cue: lululemon casual bras.
Both Lee (34DD) and Emily (34B) found casual bras that fit just right this Fall, and we've been wearing them daily ever since 😀

Energy Bra High Support: This bra is an excellent choice for those that need a little bit more support, but still want to feel like they're wearing a sports bra. Lee was hesitant at first because it seemed like there was a little bit of padding inside, but pleasantly surprised how much she loves this bra. There is no wire, but it's still cup sizing, so totally on board for that! (wearing: size 34DD)
Ebb to Street Bra: This bra is new to our collection, and is perfect for smaller chested ladies. While we wouldn't recommend it for higher impact workouts or running, it's great for yoga and everyday casual wear. We suggest sizing up 1 size in this bra. (wearing: size 8)
Lululemon Pants
From workout leggings to joggers to pants that you could *actually* wear to work, we're loving lululemon's Fall line of pants!
Check out some of our faves for both getting your sweat on and days filled with meetings.
Casual
If anyone knows who at lululemon thought it was a good idea to add more casual pants options to their collection, can you please let us know? We'd like to send them a personal thank you for all of this goodness.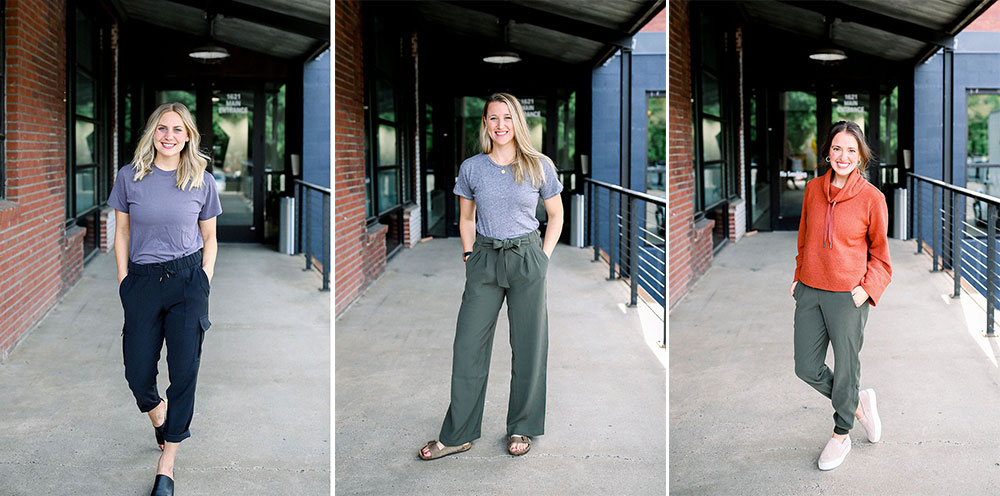 Utilitech Cargo High Rise Pants: these super comfortable cargo pants are part of the On the utilitech fabric fam. They can be dressed up or down and are adorable when rolled!
Noir Pant: Talk about an amazing casual pant. The noir pant is comfy and the perfect pair of wide-leg pants to wear to work or for a night out! We suggest sizing up in these pants, especially if you're looking for length. (wearing: size 8)
On the Fly Jogger: These pants are LIFE. In addition to comfort, these joggers are absolutely adorable. They can be dressed up and down and hit perfectly at the ankle for those that are on the shorter size. These pants run true to size. (wearing: size 4)
Workout Leggings
No one does workout leggings quite like lululemon, amiright?! Whether you like the feeling of more structured leggings or you prefer to feel like you're wearing absolutely nada, lulu has a pair of leggings for you.
This Fall we're adding new patterns to our go-to leggings we've been loving for years.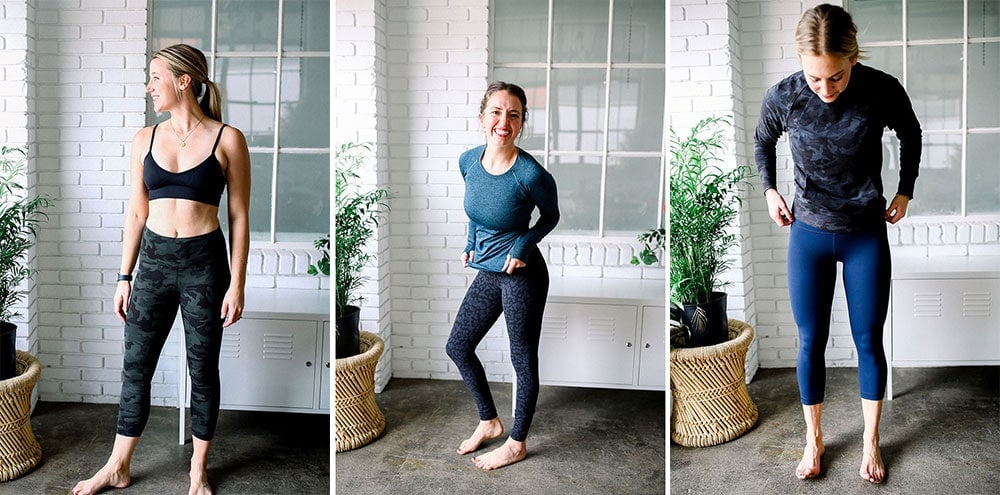 Align Crop (21″): They're soft, form-fitting, and the perfect high-rise crop for any workout. The align pant is our "butter pant" because it literally feels like butter! (wearing: size 6)
Align Pant (28″): These are identical to the align crop, but a pant that hits right at the ankle. (wearing: size 4)
Wunder Train High Rise Crop (21″): Wunder Trains fit similar to the align crop, but they're made from a more structured fabric. We love that they are practically seamless and true to size! (wearing: size 6)
Lululemon Jackets
We were absolutely giddy to see that lululemon was adding so many cold weather jackets to their collection this Fall. These will be a great addition going into another winter here in Minnesota.
Sleet Street Jacket: This jacket takes the traditional puffy up a notch with 700-fill down and water resistant fabric. We love that it zips all the way up to your chin for colder days when you don't have a scarf. (wearing: size 6)
Non-Stop Bomber Jacket: Waterproof wool, what is up! This bomber is a great transition season (ie: late Fall, early Spring) jacket with oversized pockets, and comes in this dark grey and an adorable ballet pink color. (wearing: size 6)

Always Effortless Long Jacket: We can't get enough of this boxy trench coat! Definitely something you can dress up for a casual evening out. (wearing: size 6)
Wunder Puff Jacket: This super soft down puffy jacket has a winter-worthy hood and a cinch waist to keep the wind out in colder conditions. (wearing: size 6)

Rain Rebel Jacket: This is the ultimate rain jacket! All 3 of us bought one, and it has quickly become our go-to Fall jacket (even when rain's not in the forecast!). The hood is big enough to keep the rain out of your face, and the length keeps you warm and dry. (Linley wearing: size 4, Emily wearing: size 6)
Lululemon Bags
lululemon's bags and accessories are not just for workouts! We've added these backpacks into our everyday collection to carry our laptops to and from work and coffeeshops.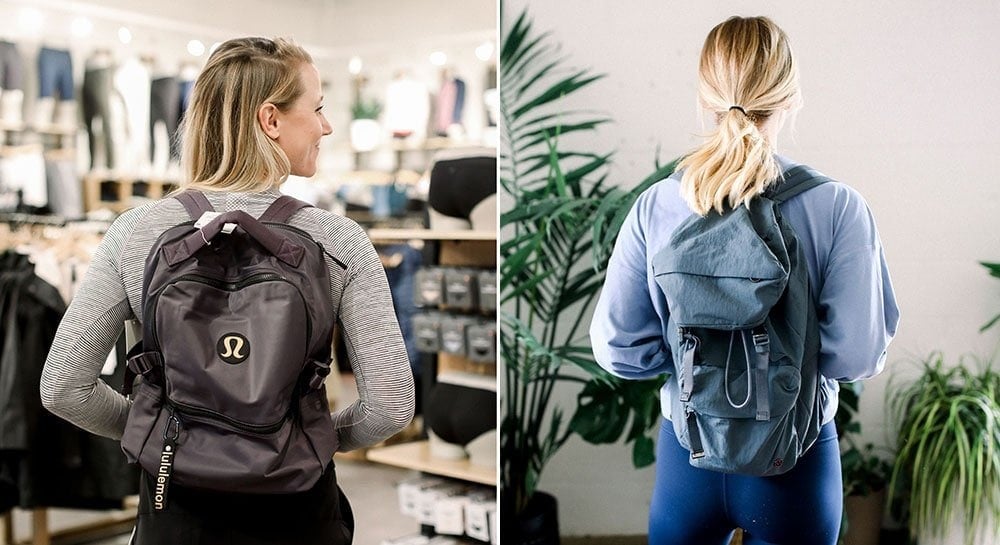 New Crew Backpack: The New Crew Backpack is a more durable bag that you can use for just about anything. From the gym (insert: water bottle holder!) to work (insert: laptop sleeve), this bag is super functional!
Drawstring Bucket Backpack: This rucksack is Lee's new everyday backpack to take with her to coffee shops! It fits a 13″ laptop and has a handful of really great pockets for everything else!
This post is sponsored by lululemon. We were compensated and all opinions are our own. Links in this post are affiliate. Thank you for supporting Fit Foodie Finds!