Welcome to November 2022's Fit Foodie Cooking Club — Butternut Squash Risotto! You'll absolutely love the rich, savory flavors of this dish.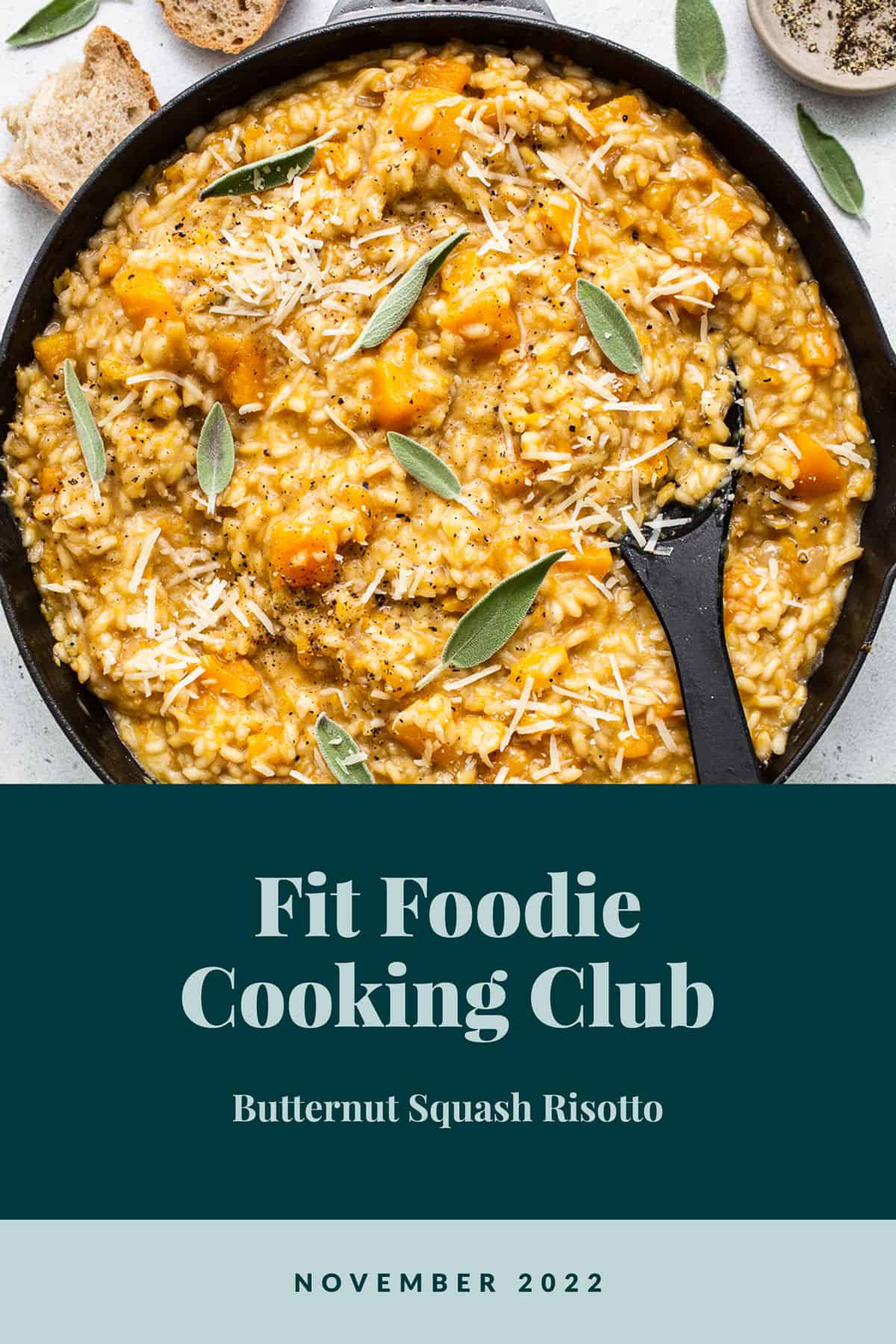 What is Fit Foodie Cooking Club?
The Fit Foodie Cooking Club is a monthly cooking challenge to get you in the kitchen cooking from scratch!
We thought there was no better way to bring our virtual community together than to all make the same recipe each month to celebrate real food.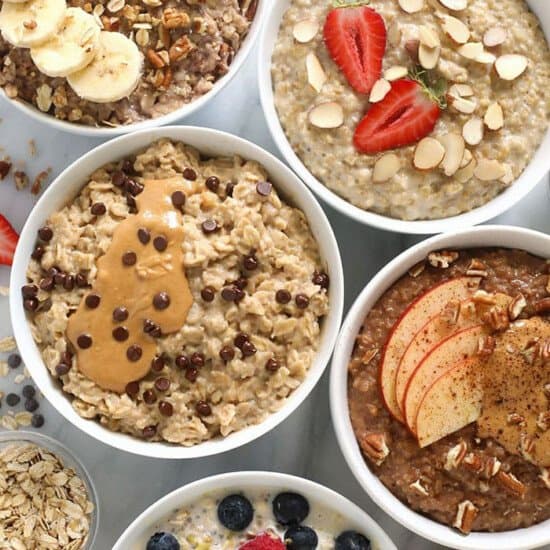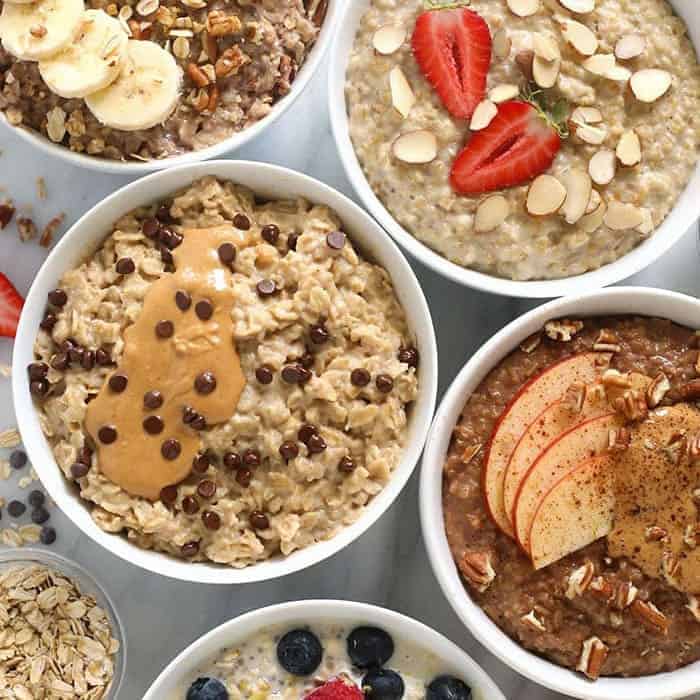 Join the Club!
Fit Foodie Cooking Club
Be the first to know about the recipe of the month + get other Fit Foodie Cooking Club announcements right to your inbox!
Subscribe
November 2022 – The Details
Read the below details VERY carefully as we want to make sure your entry counts! If you have questions, please leave them in the comments of this post.
Recipe of the Month: butternut squash risotto
Dinner is served! Butternut squash risotto is on the menu tonight, and it's so creamy and delicious. Risotto may seem like an intimidating meal to make, but it's rather simple.
After you read through this easy tutorial for how to make butternut squash risotto, you'll be a pro in no time!
Why you'll love it!
Vegetarian: looking for a meal sans meat? You found one!
Easy Dinner Idea: In just a few simple steps dinner will be ready.
Simple, Yet Elevated: what we mean by this is it tastes fancy schmancy, but is easy to make.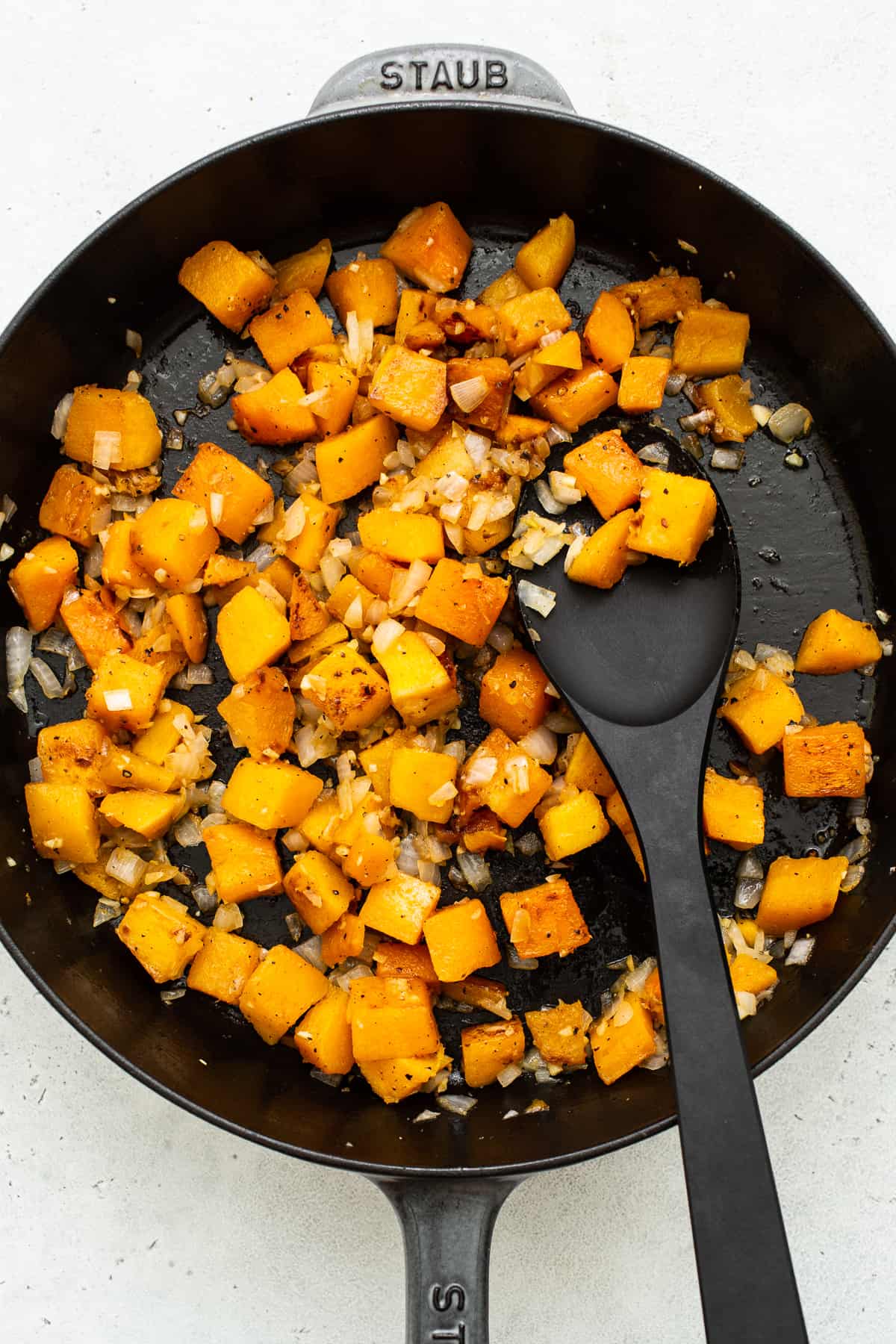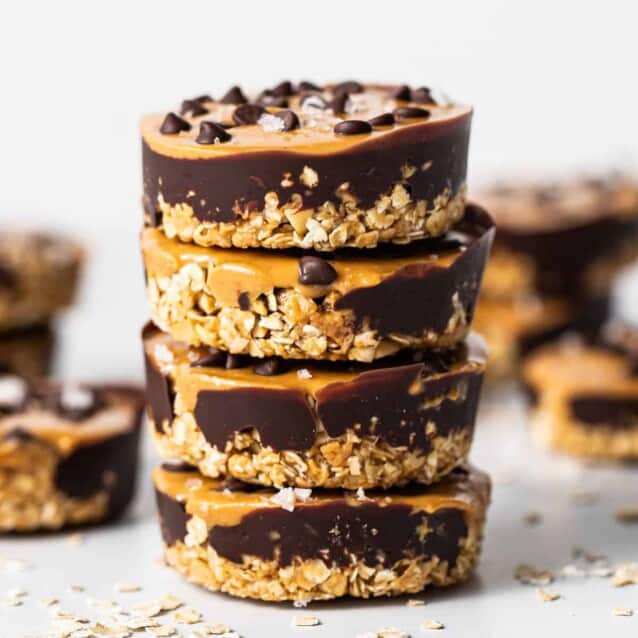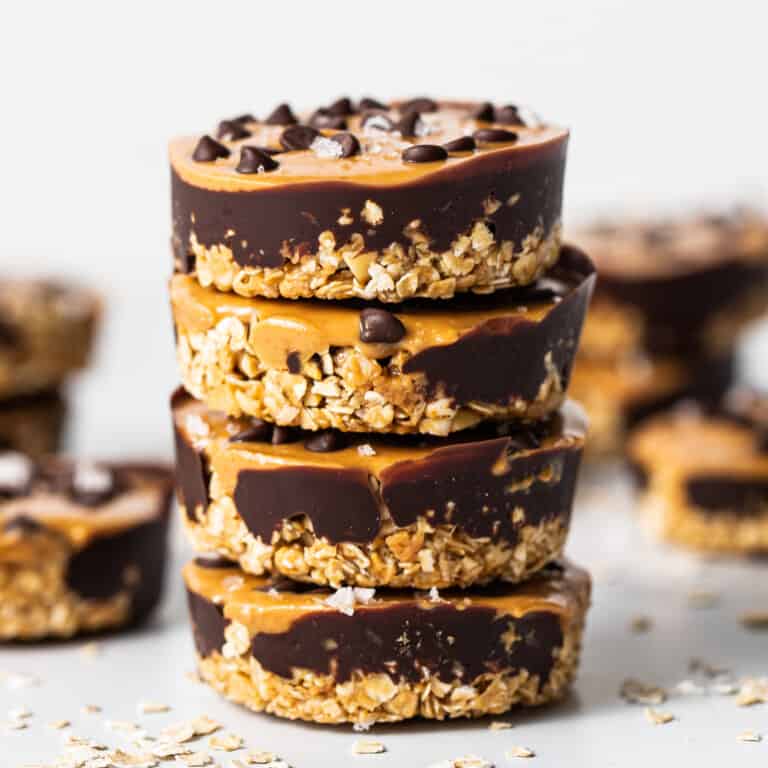 Get our Top 10 5-Star Recipes!
Join our email list for new recipes and BONUS: get our top 10 ⭐️⭐️⭐️⭐️⭐️ recipes e-book!
All About Butternut Squash Risotto
Ingredients You'll Need
Butternut squash: you have a few options when it comes to butternut squash. You can buy a butternut squash and chop it into cubes or you can buy a pre-chopped butternut squash from the store.
Spices: we're using coarse sea salt, ground black pepper, cayenne pepper, coriander, and nutmeg. The perfect fall flavor blast!
Light brown sugar: a little goes a long way in bringing out the sweet butternut squash flavors.
Onion and garlic: these two fragrant veggies are essential starters in getting an incredible base flavor.
Broth: any kind of broth works for this recipe. We've made it with both vegetable broth and chicken broth (our preference, but not vegetarian). Heck, you could even use our parmesan broth from The Cheese Knees!
Fresh sage leaves: fresh sage is a must! It adds just the right amount of freshness to this dish.
White wine: we used a Sauvignon blanc for this recipe but any dry white wine would do the trick.
Arborio rice: make sure to use arborio rice. It's a specific kind of rice used to make risotto.
Freshly grated parmesan cheese: the key to a creamy and flavorful butternut squash risotto is freshly grated parmesan cheese.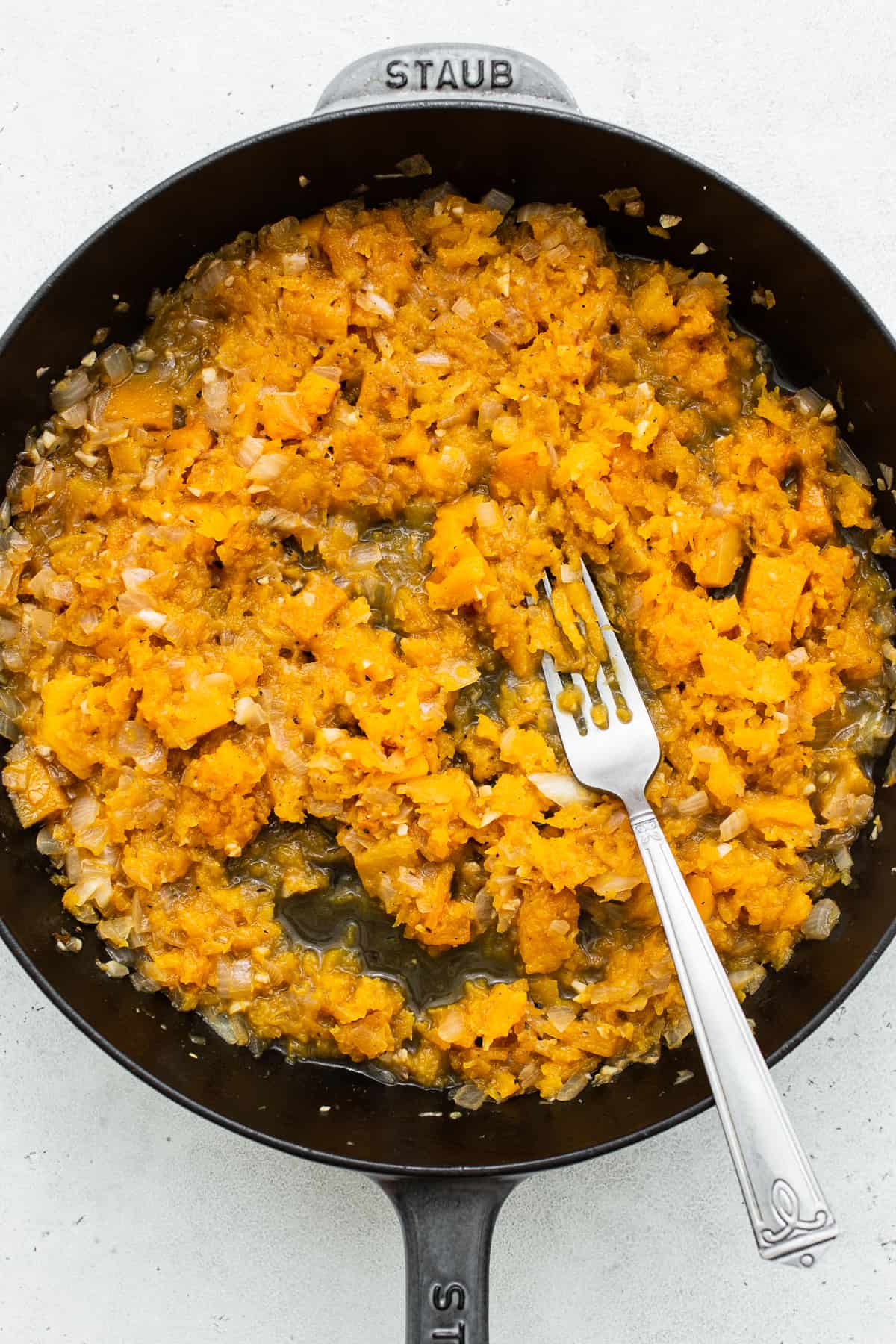 a few tips
Running short on time? If you are running short on time or don't like chopping butternut squash, buy pre-chopped squash from the grocery store. We bought our squash pre-chopped from Fresh Thyme.
Don't like spice? Don't like spice? Skip the cayenne pepper or use red pepper flakes instead.
Take your time. This recipe is a labor of love, do not rush the process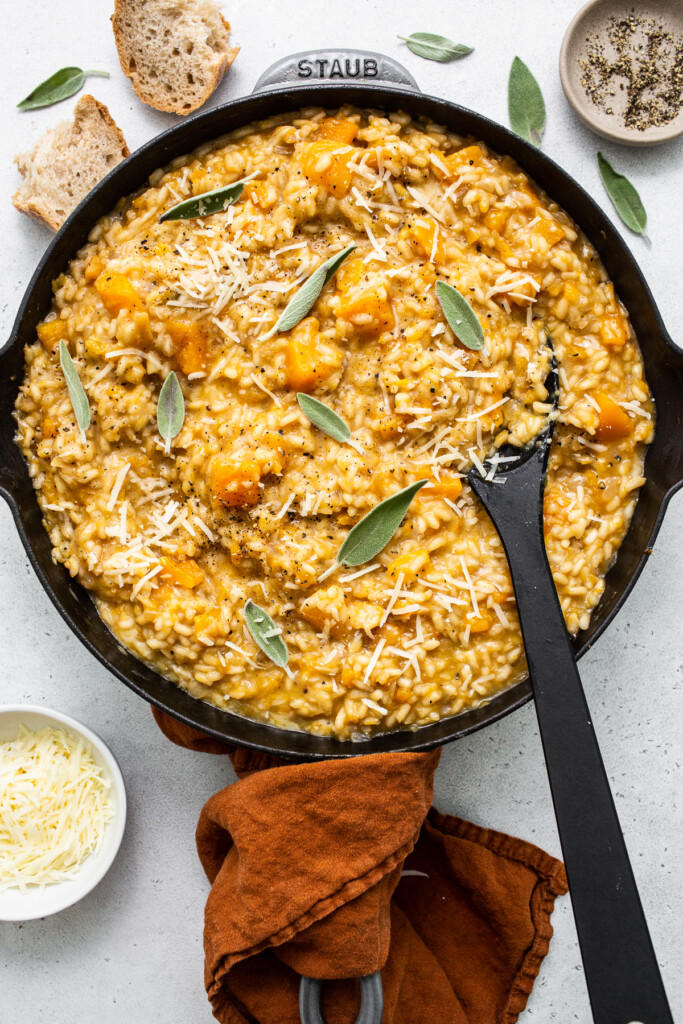 How to Enter
Now that you know how to make the recipe, it's time to submit your creation!
Go to the Butternut Squash Risotto blog post.
Make the recipe and snap a photo of it.
Leave a comment on the Butternut Squash Risotto blog post with a photo of your creation letting people know how it went. We'd love a star rating, but it's not required. Make sure to leave your name and email in the comment form because this is how we'll contact the winners!
join the fit foodie cooking club on facebook!
Join in on the Fit Foodie Facebook fun and become a member of our FREE Facebook Group. The Fit Foodie Cooking Club group on Facebook is a way to share your cooking creations and make new like-minded friends online.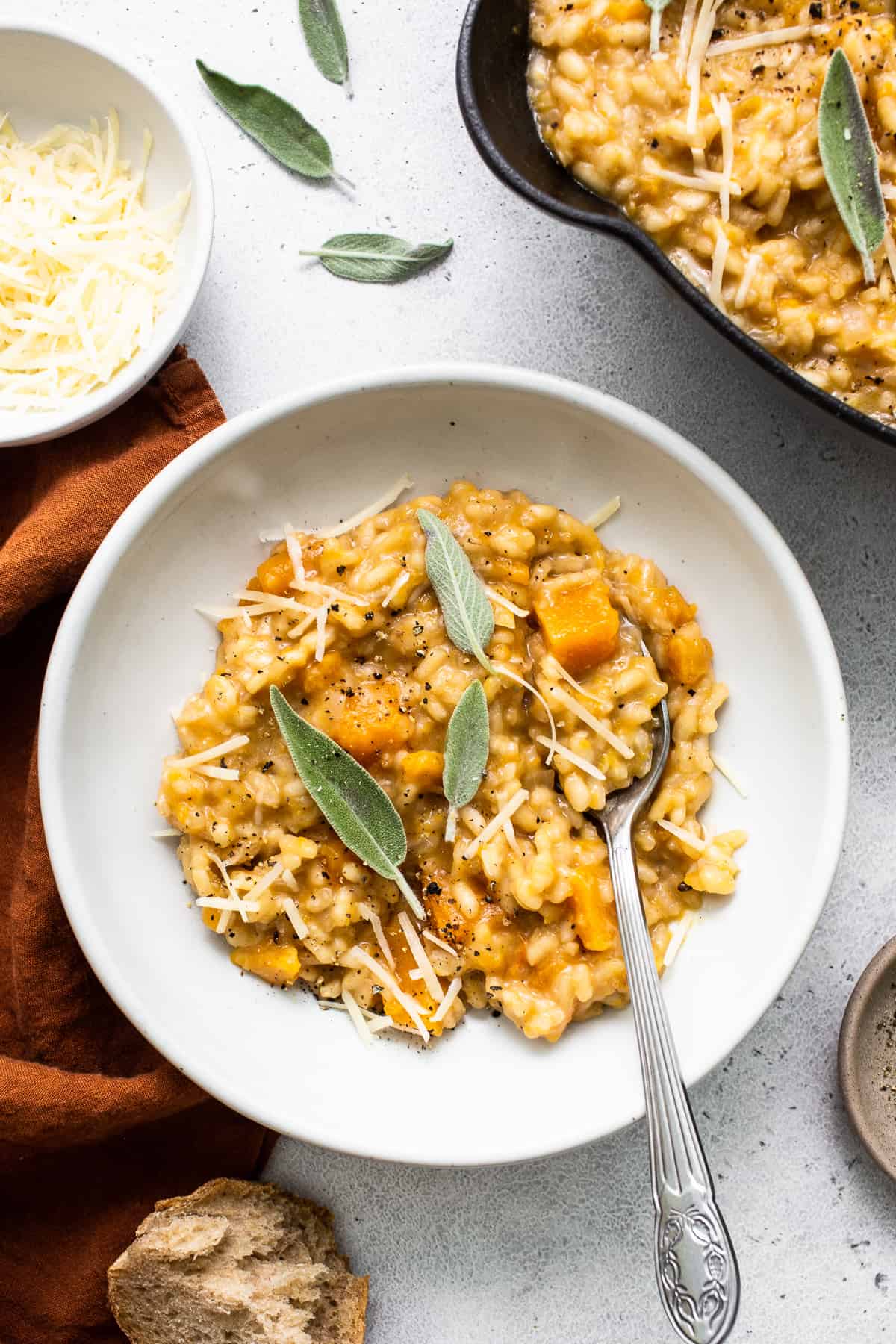 Important Dates
Tuesday, November 1, 2022 – the first day you are eligible to submit an entry.
Tuesday, November 29, 2022 – the last day to submit your photo and comment.
Wednesday, November 30, 2022 – the winners will be randomly selected and announced in this blog post and on social media.
The Prize
2 participants will each win a $100 lululemon gift card. The selection will be random and based on comments that are received between November 1 and November 29, 2022.
Winners will be announced on the last Wednesday of the month (November 30, 2022) via social media and blog post.
Charity of the Month
Each month we choose a charity to support. This month we supporting Feeding America. November is a busy month with many gatherings and we wanted to support a non-profit that supports people who need a little extra help, because no one should go hungry.
Feeding America works to get nourishing food – from farmers, manufacturers, and retailers – to people in need. "When you support Feeding America, you are helping our nationwide network of food banks deliver programs at the front line of hunger. Programs like school-based food pantries, emergency disaster relief, and Kids' Cafe."
We'll be doubling the match from our giveaway winners to donate $400 to Feeding America.
DONATE
We would love for you to support our monthly charity and donate what you can.
If you feel so inclined, donate to the Feeding America directly.