Welcome to the Fit Foodie Cooking Club, a place where the Fit Foodie community cooks together every month!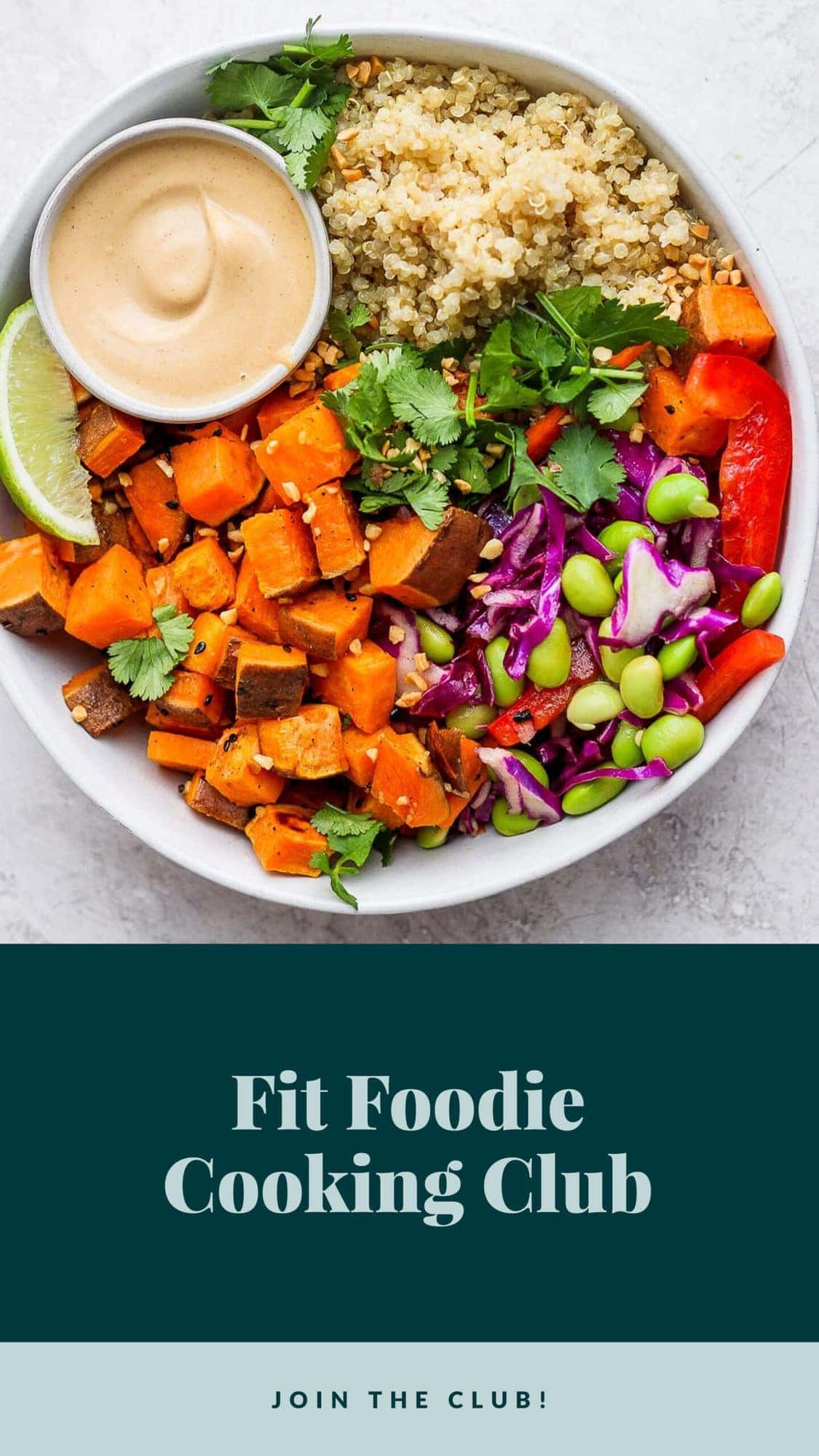 What is the Fit Foodie Cooking Club?
The Fit Foodie Cooking Club is a monthly cooking challenge to get you in the kitchen cooking from scratch!
We thought there was no better way to bring our virtual community together than to all make the same recipe each month to celebrate real food.
How it Works
On the first Monday of every month, we will release the recipe of the month via e-mail and blog post. You will have around 3 weeks to make and submit a photo of the recipe on the respective recipe post.
For example, January 2021's recipe of the month was Peanut Butter Protein Balls. To enter, one must:
Take a photo of your recipe.
Leave a comment on the Peanut Butter Protein Balls recipe blog post with a photo of your creation letting people know how it went. We'd love a star-rating, but it's not required. Make sure to leave your name and email because is how we'll contact the winners!
The winner of that month's recipe of the month will be selected on the last Wednesday of that month and will be announced via social media and blog post.
hashtag with us!
Use the hashtag #FitFoodieCookingClub and tag @FitFoodieFinds to be featured on the Fit Foodie Finds Instagram during the month. We love seeing your creations.
What's the Prize?
Each month, we will randomly select 2 winners. Those two winners will win a $100 Target gift card.
BONUS: Some months, there will be extra prizes involved. Stay tuned.
Charity Match
Each month we'll be choosing a charity of the month to donate a match of $200 to. The charity of the month will be selected in that month's Fit Foodie Cooking Club announcement blog post and e-email.
If you have special charities that you'd love us to consider, please submit your suggestions HERE.
join the fit foodie cooking club on facebook!
Join in on the Fit Foodie Facebook fun and become a member of our FREE Facebook Group. The Fit Foodie Cooking Club group on Facebook is a way to share your cooking creations and make new like-minded friends online.
Current & Past Cooking Club Challenges
Check our the current and past Fit Foodie Cooking Club challenges!