The January Fit Foodie Cooking Club is here, and this month's recipe of the month is – Peanut Butter Protein Balls!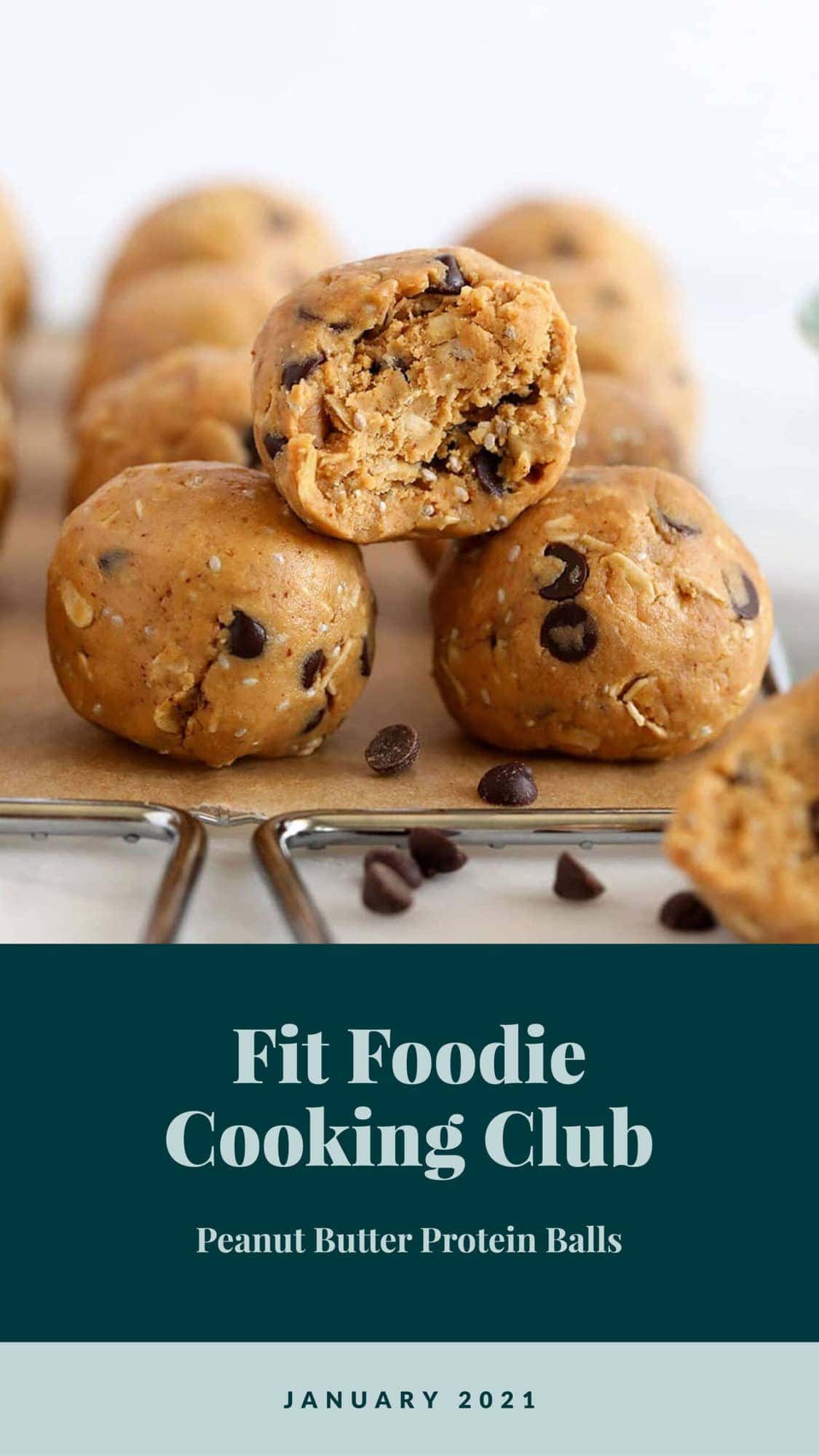 CHAllenge closed!
Congratulations to Kate and Isabella for winning January's Fit Foodie Cooking Club challenge! And, to everyone else who participated, thank you!
What is the Fit Foodie Cooking Club?
The Fit Foodie Cooking Club is a monthly cooking challenge to get you in the kitchen cooking from scratch!
We thought there was no better way to bring our virtual community together than to all make the same recipe each month to celebrate real food.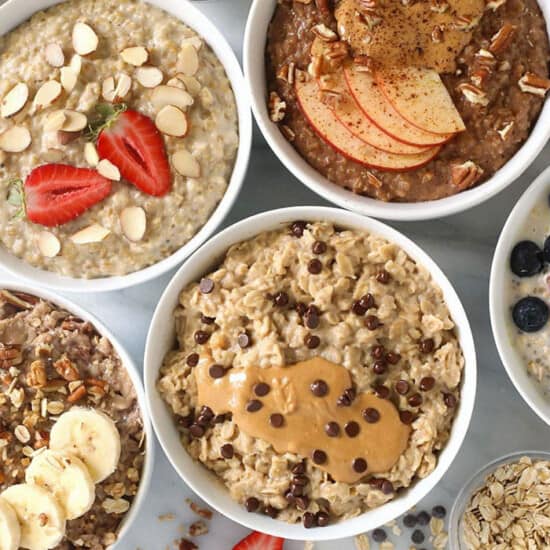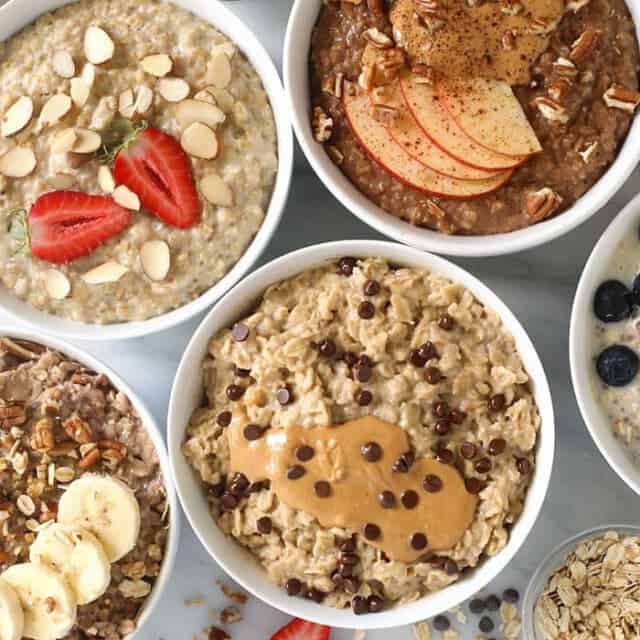 Subscribe
Join the Club!
Be the first to know about the recipe of the month + get other Fit Foodie Cooking Club announcements straight to your inbox!
Subscribe
January 2021 – The Details
Read the below details VERY carefully as we want to make sure your entry counts! If you have questions, please leave them in the comments of this post.
Recipe of the Month
January 2021's recipe of the month is a Fit Foodie favorite – Peanut Butter Protein Balls! Peanut butter protein balls are the perfect high-protein snack to munch on post-workout or mid-day when you need something to tide you over.
This protein balls recipe is made with just 7 ingredients and no food processor. These balls are:
Gluten-free
9g protein/ball
Lower in sugar
140 calories/ball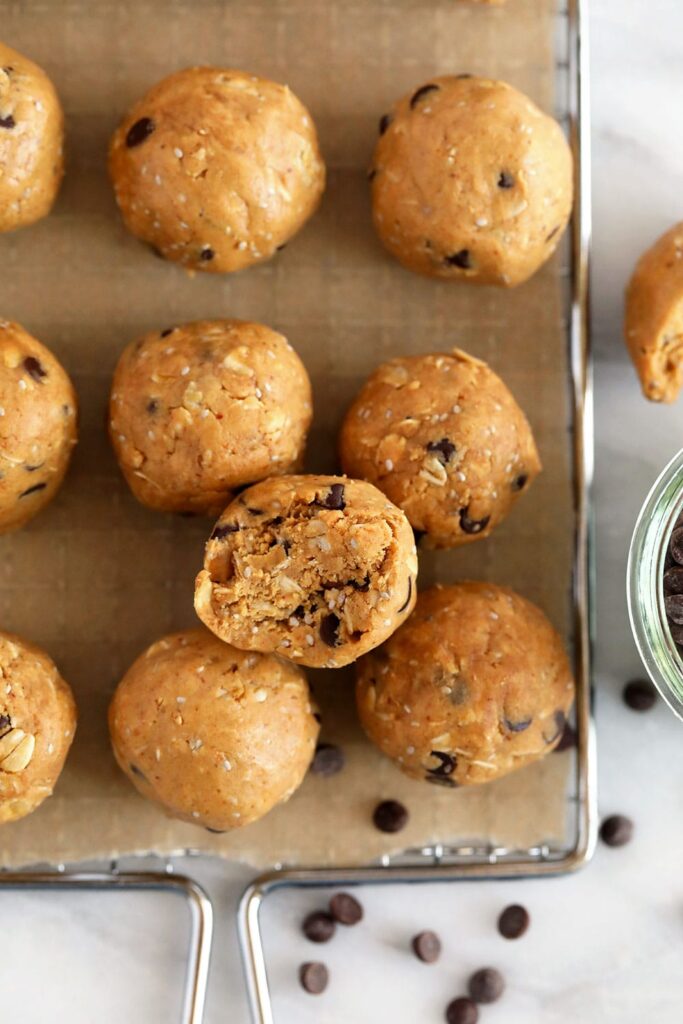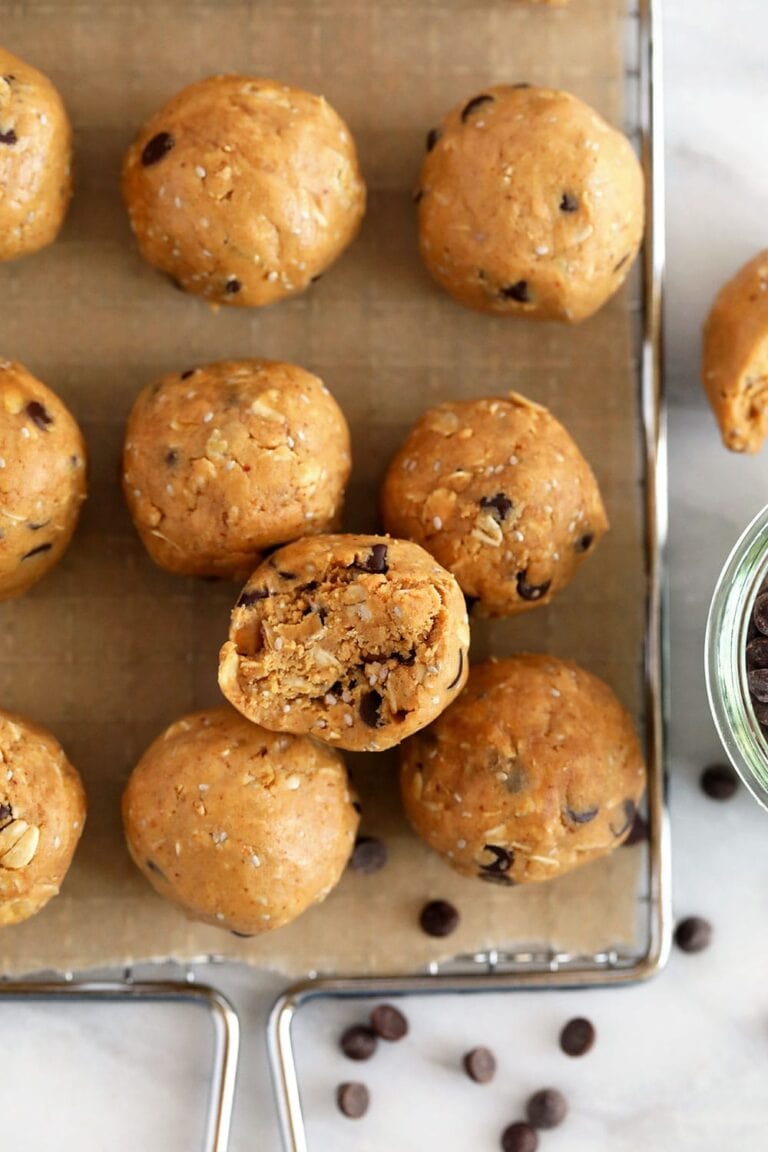 Ingredients You'll Need
To make peanut butter protein balls you only need 7 simple ingredients you probably already have!
all-natural peanut butter
vanilla protein powder (we used Garden of Life)*
rolled oats
chia seeds
honey
mini chocolate chips
water
Tools You'll Need
Since there is no food processor required, you'll need minimal kitchen tools for this recipe:
Large Bowl: any large mixing bowl will do.
Wooden Spoon: you'll use this for combining your batter.
Cookie Scoop: we used a 1 tablespoon cookie scoop, but you can always make your balls bigger and use a 1.5 tablespoon scoop.
Storage Container: you can either store your protein balls in a large glass container or use a gallon-size bag. They keep best in the freezer.
Recipe Tips
Use all-natural drippy peanut butter: make sure you use peanut butter that you can stir. You need it to be drippy to not only add fat, but moisture to hold the batter together.
Nut butter substitutes: Any kind of drippy nut butter works. Try almond butter or cashew butter!
Protein powder recos: the protein powder you use matters because of the flavor it will give your balls. Some protein powders are much sweeter than others, so make sure to use a protein powder that you like the taste of. We used Garden of Life Vanilla, which is plant-based. If you use a whey-based powder, you may need to add a little bit more water.
Your batter should be like cookie dough: before rolling your dough into balls, your batter should be like cookie dough and malleable. Batter not sticking? Try adding either some water or more honey. Batter too thin? Try adding a little bit more protein powder..
How to Enter
Now that you know how to make the recipe, it's time to submit your creation!
Take a photo of your recipe.
Leave a comment on the Peanut Butter Protein Balls recipe blog post with a photo of your creation letting people know how it went. We'd love a star-rating, but it's not required. Make sure to leave your name and email in the comment form because is how we'll contact the winners!
join the fit foodie cooking club on facebook!
Join in on the Fit Foodie Facebook fun and become a member of our FREE Facebook Group. The Fit Foodie Cooking Club group on Facebook is a way to share your cooking creations and make new like-minded friends online.
Important Dates
Monday, January 4, 2021 – the first day you are eligible to submit an entry.
Tuesday, January 26, 2021 – the last day to submit your photo and comment.
Wednesday, January 27, 2021 – the winners will be randomly selected and announced HERE in this blog post and on social media.
The Prize
2 participants will each win a $100 Target gift card. The selection will be random and based on comments that are received between January 4, 2021 and January 26, 2021.
Winners will be announced on the last Wednesday of the month (January 27, 2021) via social media and THIS blog post.
Charity of the Month
UNICEF
Each month we'll select a different charity to support. January 2021's charity of the month is UNICEF. We'll be doubling the match from our giveaway winners to donate $400 to UNICEF.
UNICEF, AKA United Nations Children's Fund, is a United Nations agency responsible for providing humanitarian and developmental aid to children worldwide.
UNICEF believes that nurturing and caring for children are the cornerstones of human progress. UNICEF was created with this purpose in mind – to work with others to overcome the obstacles that poverty, violence, disease and discrimination place in a child's path.
Read more about UNICEF's mission HERE.
DONATE
We would love for you to support our monthly charity and donate what you can.
If you feel so inclined, donate to UNICEF HERE.