These chocolate peanut butter cookies are a delicious, grain-free protein-filled cookie that are a perfect post-workout snack!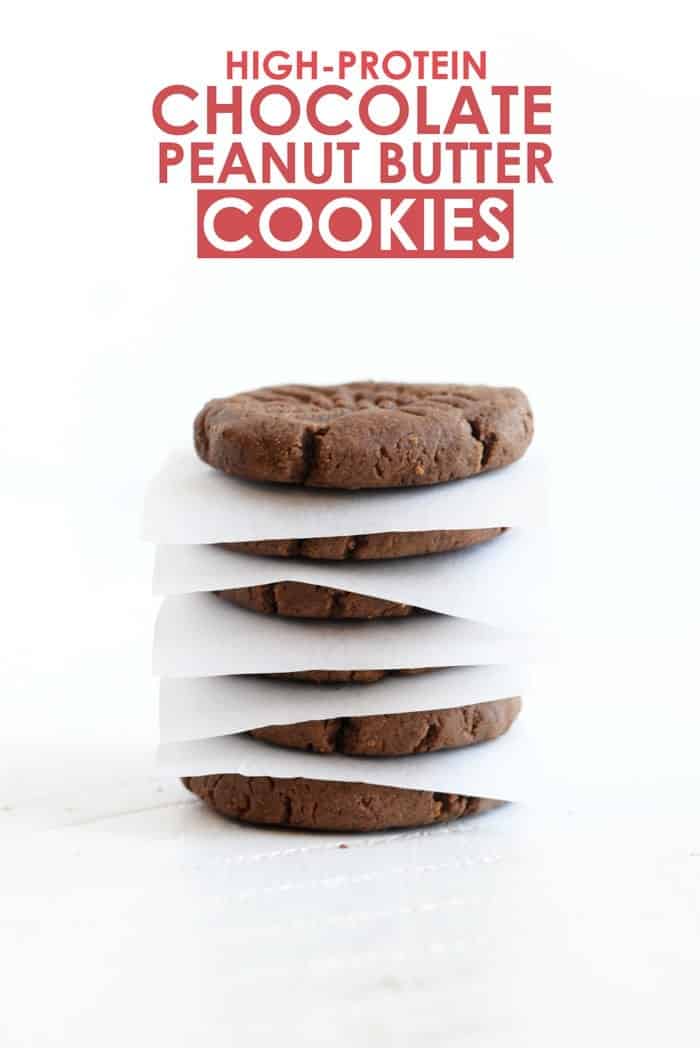 All I gotta say is that I've made this recipe multiple times and I can't get enough!
They are a spin off of FFF's Grain-Free Protein Peanut Butter Cookies..but this time I used less coconut sugar…and added chocolatey goodness. I am a huge fan of making a giant batch, freezing them, and eating them as you need them.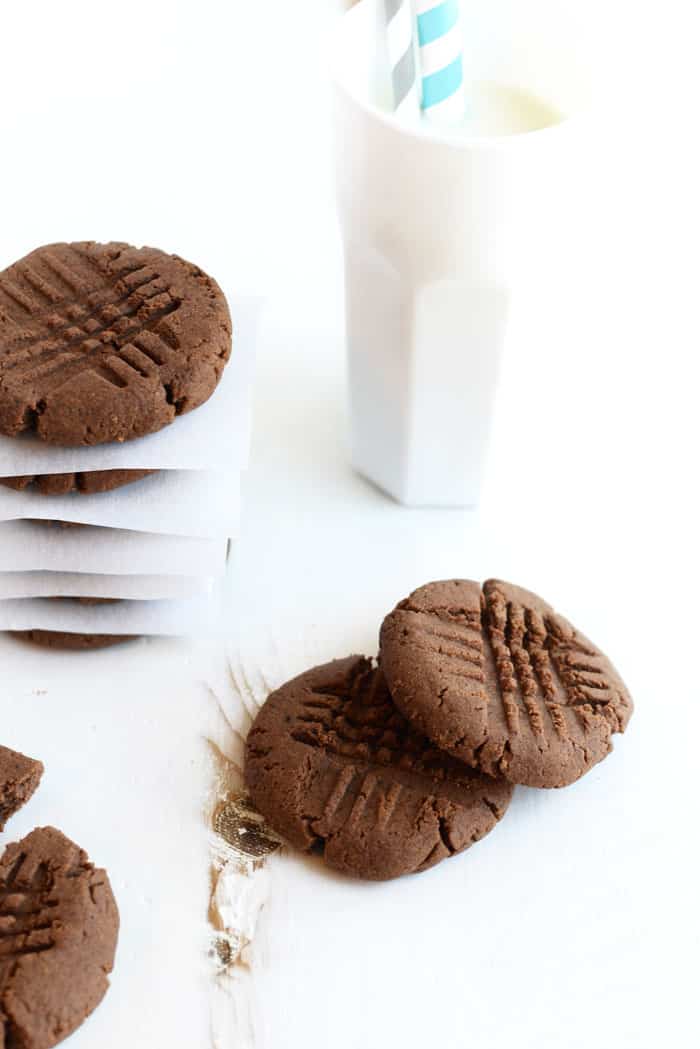 Sadly, I don't have enough self control to make them last over a week.
So I just make another batch :D
I am excited to explore even more with these nummy protein cookies, by using different kinds of nut butter such as almond or cashew. I'd also love to explore texture and add some whole nuts or seeds.
Recipe
Chocolate Protein Cookies
181 calories | 15g carbs | 11g fat | 8g protein | 10g sugar
Prep Time:

10 minutes

Cook Time:

11 minutes

Total Time:

21 minutes
Ingredients
1 cup peanut butter, smooth
1/2 cup coconut palm sugar
2 scoops (1/2 cup) chocolate protein powder (I use Designer Whey Chocolate, but feel free to use any kind)
2 tablespoons cocoa powder, unsweetened
1 egg, large
Instructions
First, preheat oven to 350ºF and line a baking sheet with parchment paper.
Place all ingredients in a medium-sized bowl and mix until your consistency is like cookie dough. Depending on the thickness of your peanut butter, you may need to add a few more tablespoons of protein powder.
Spoon out 2 tablespoons of dough into your palms and roll into a ball. Flatten between your palms and place on a baking sheet. Use a fork to create classic peanut butter cookie criss-cross marks on your cookie.
Bake at 350 for 10-12 minutes or until the edges begin to turn golden brown.
Let cool for 10-15 minutes so that the cookies can harden!
Similar
Shall we take a look at the nutritional information per cookie?
Nutrition per cookie (1/12)- 181 calories | 15g carbs | 11g fat | 8g protein | 10g sugar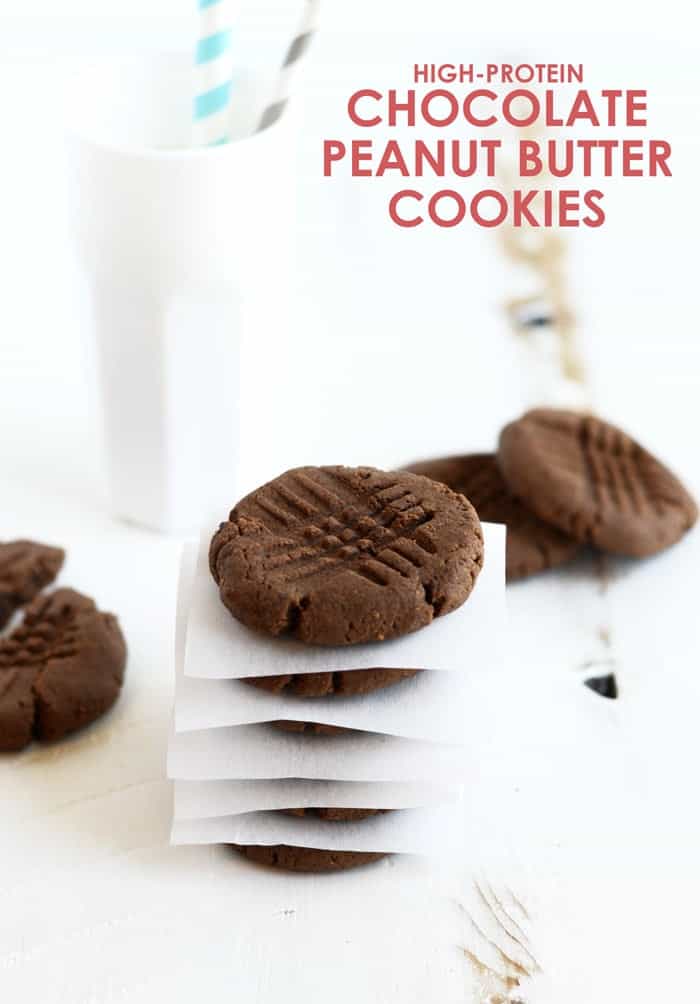 Happy weekend!
Do you use protein powder on a regular basis? If so, what brand do you use?