Hey guys! I still can't believe Mark and I bought our first house together. We move this upcoming weekend and I'm pretty pumped to get settled in. Today I want to chat about home buying and how we saved for our first home because…we were able to put 20% down + cover closing costs which came out to over $90,000 in cash. CRAZY.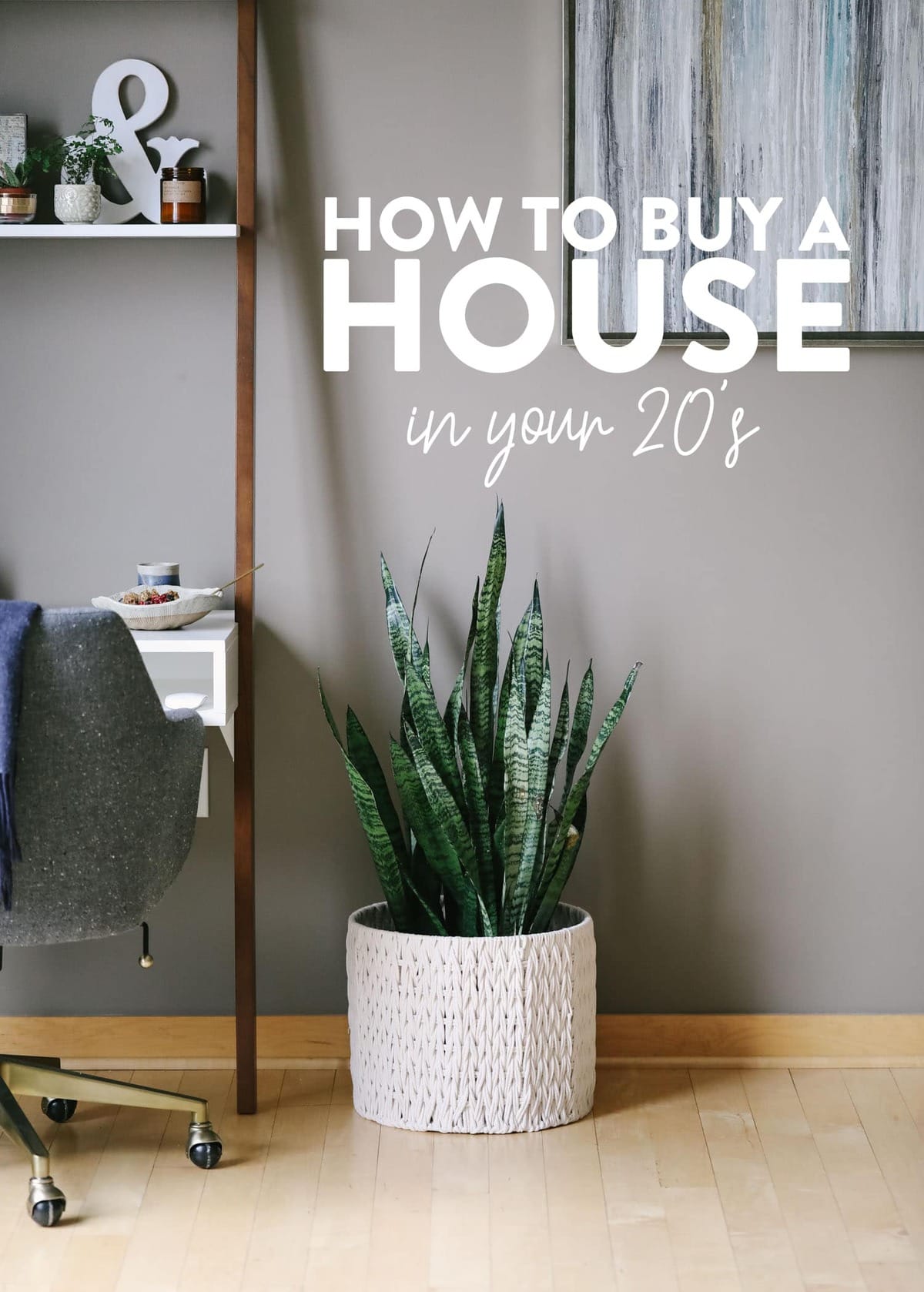 I grew up in a household where we learned about money and saving very early on. I thank my Daddio for this because he is totally the type of guy who doesn't buy what he doesn't need. AKA he's still wearing shoes from the 80's and values quality time over lavish gifts. I look up to my dad in so many ways because he has had a very successful career, but managed to live very frugally. Neil (we like to call him Neil) taught us kids all about savings accounts, stocks, bonds, CDs, investments, etc. at a young age and even got us all started with our own portfolios at birth. Yes, birth. The money we got from relatives on our birthdays and around the holidays always went to our portfolios or savings accounts to use for later in life. That's just what we were taught to do…save. My parents also encouraged getting a job at a young age, which I totally appreciate because I learned what it felt like to make my own money at 12 when I started nannying. And then 16 when I got my first real job at Limed Too (yes, Limited Too). Long story longer, I owe it to my parents who always worked their asses off to provide for our family but to save save save.
Fast forward a little bit to post-college…When I got my first job out of school, I was making $40k and commuting 2 hours each day. In 2012, gas was almost $5 a gallon and I was spending hundreds every month on gas alone! I didn't think home buying was ever in my future because I was also paying for rent, groceries, a car loan, and all of my other life needs. I'm now 28 and a first time home buyer and ohhhh does it feel good. Saving $90,000 wasn't an easy thing to do, but something I am so grateful I did because this home is going to be an investment of a lifetime.
Today I wanted to talk about ways I incorporated saving money into my everyday life in order to plan for this big event. Read on folks…
1. Be Credit Card Debt Free
Being debt free is a great feeling, but it's definitely hard work. When I say debt free, I mean credit card debt free. This means that I don't buy what I can't afford. I know I mentioned above that I had a car loan right out of college, but that was it. I'm sure you're also thinking, well, what about college loans? I am very grateful that my parents paid for my school and all money I earned from my 3 jobs in college, went directly into a savings account. Speaking of a savings account…
2. Have a savings account that you don't touch
When I graduated college, I had saved up $15,000 from all of the odd jobs I had picked up which include: nannying, student unions and activities, etc. I always tried to have a savings account that grew, not depleted, and this for sure helped me in the home buying process.
3. Stocks and Bonds
Even if it's $50, $100, or $500 a year, I always add to my portfolio. My parents (mostly my dad) taught me everything I know about saving money and having multiple avenues is the way to go. Just like steams of income, streams of savings is very important.
4. Tax return? SAVE IT.
It's always a good feeling when you get money back from your taxes. Instead of spending it on a lavish vacation or a shopping spree, SAVE IT. Put it somewhere you won't touch like your portfolio or savings. You can also use this money to pay off any debt that you may have from credit cards or car/student loans.
5. Have cheap, but fun hobbies
One of the reasons why I LOVE the outdoors is because it's FREE. Most of the hiking, canoeing, and exploring that I do in my free time is 100% FREE. Yes, it cost $800 up front to buy a canoe off of Craigslist, but this is something that's paid for itself time and time again. Other hobbies I like to do that are cheap and fun include…
Roadtripping
Breweries (way cheaper than bars AND you can bring food in)
Making dinner in + yard games (it's a thing)
Rock climbing (our membership to Minneapolis Bouldering Project is $69/month)
Cross country skiing
Hiking (we bought a MN and WI state park pass)
Pottery — I take my pottery through the St. Louis Park Community Ed program, which is VERY reasonable.
6. Business doing well? Save that shit.
Last year was the first year Fit Foodie Finds did extremely well. Yes, it's taken me 8 years to build, but making money costs money. I like to keep a large chunk in the business, but I also feel empowered to take what I earn! At year-end, I put some of my profit into my savings and the rest goes into my portfolio.
That is all for now! I'll be popping back in soon for a video walkthrough of the new casa + before and afters of all of the rooms.