Hello Spring! Goodbye, wonder puff jackets and hello align shorts. Our team has classic lululemon items for spring as well as some new, trending items that will take your lululemon game to the next level. Here are our team's favorite lululemon items!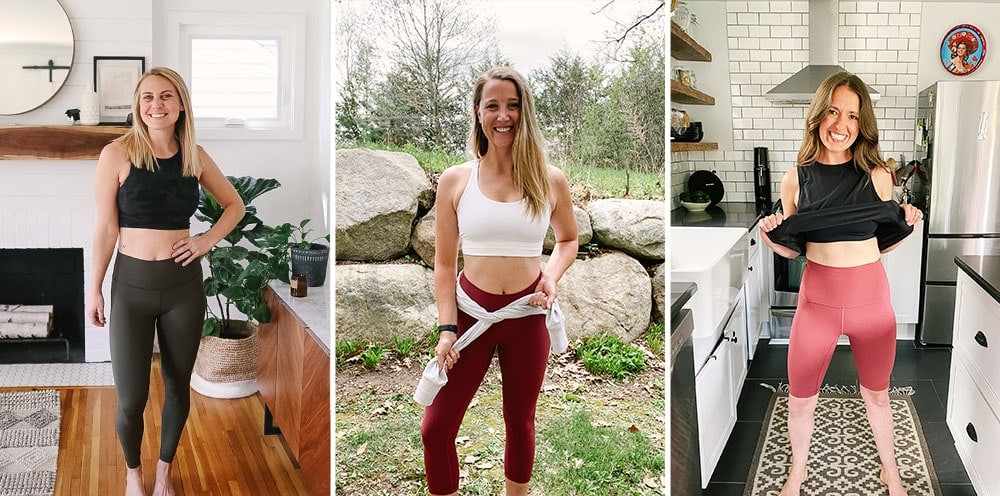 Spring Lululemon Favorites
It's easy to choose our lululemon spring favorites because we wear them all the time. We all wear our lululemon working out and as street wear. All of these items are great seasonal transition pieces.
lululemon Tops
As the weather gets warmer, we're all about layering and de-layering as needed! Check out our faves below.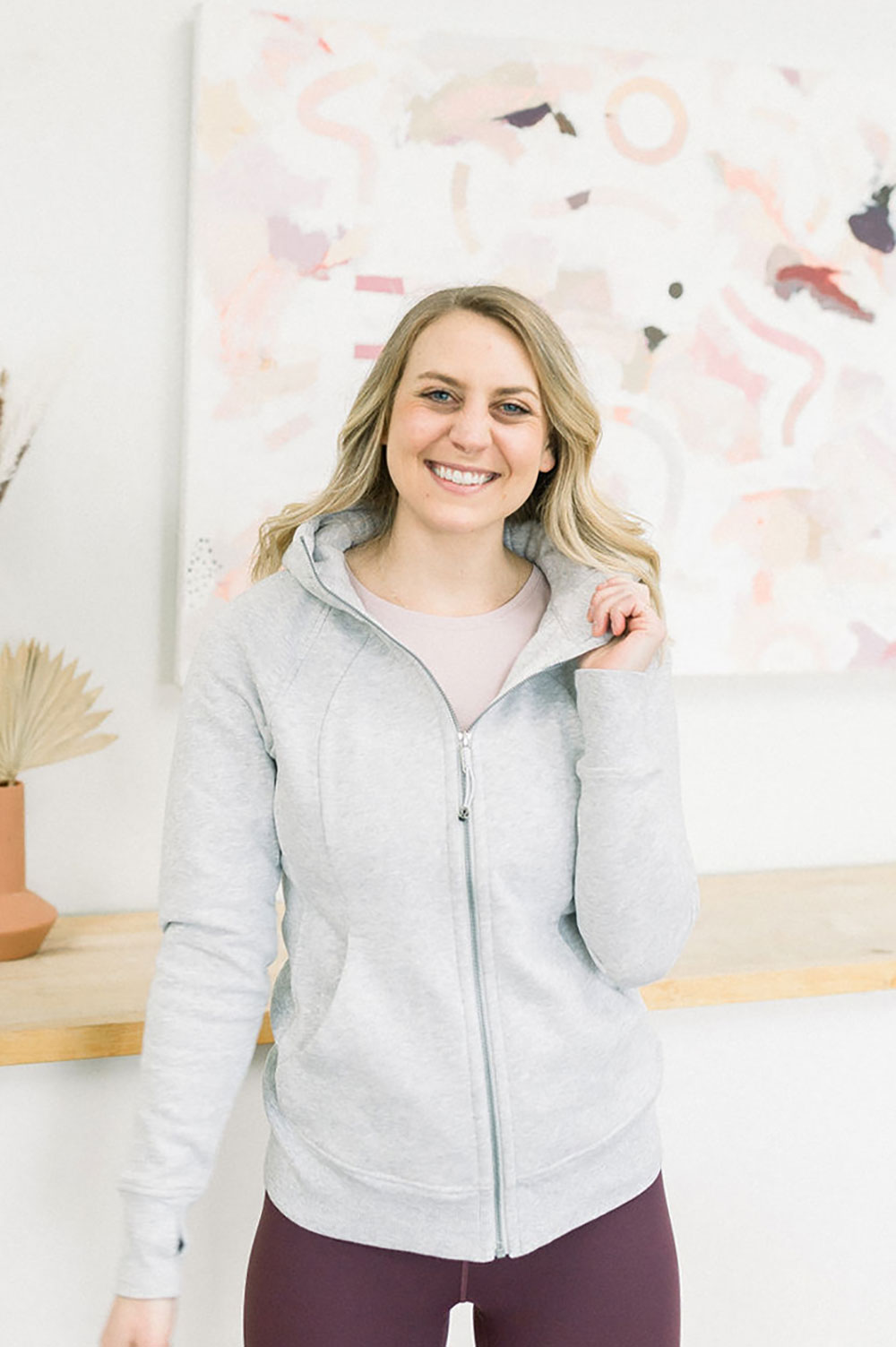 All Yours Hoodie: If you are looking for a couch-to-street sweatshirt, the All Yours Hoodie is the hoodie you're looking for! It is so incredibly soft and is the perfect sweatshirt to cozy up with on the couch. (Linley: Size 4)
All Yours Zip Hoodie: This is a fun sweatshirt to wear when you're out and about and want a casual athleisure look. It's also perfect to cozy up in during cooler spring evenings. Size up for an oversized look or try this perfectly oversized crew! (Emily and Lee: size M)
Back in Action Long Sleeve: This long sleeve is a super soft and lightweight shirt that is adorable paired with a pair of on the fly pants, jeans, or even a pair of shorts! It is the perfect long sleeve shirt that you can dress up or down, people! (Linley: size 2)
Scuba Crew: The Scuba Crew is an absolute fav of mine to throw over a workout tank or even wear with jeans. I love that the fabric is structured, yet stretchy! (Lee: size 6)
Scuba Hoodie (pictured): This hoodie is perfect for layering thanks to the zipper! The comfy pockets and thumbholes give this hoodie an extra high-quality touch. (Lee: size 6)
Align Tank: This tank top is a fun backless top that is more of a cute athleisure top than a workout top if you are bigger than a B cup! It's fun to wear with a cute pair of Align or Wunder Unders. (Linley: size 4)
lululemon Bras
The staple bra for all 3 of us in the Energy Bra, however, we're excited to share some new picks we've been loving lately!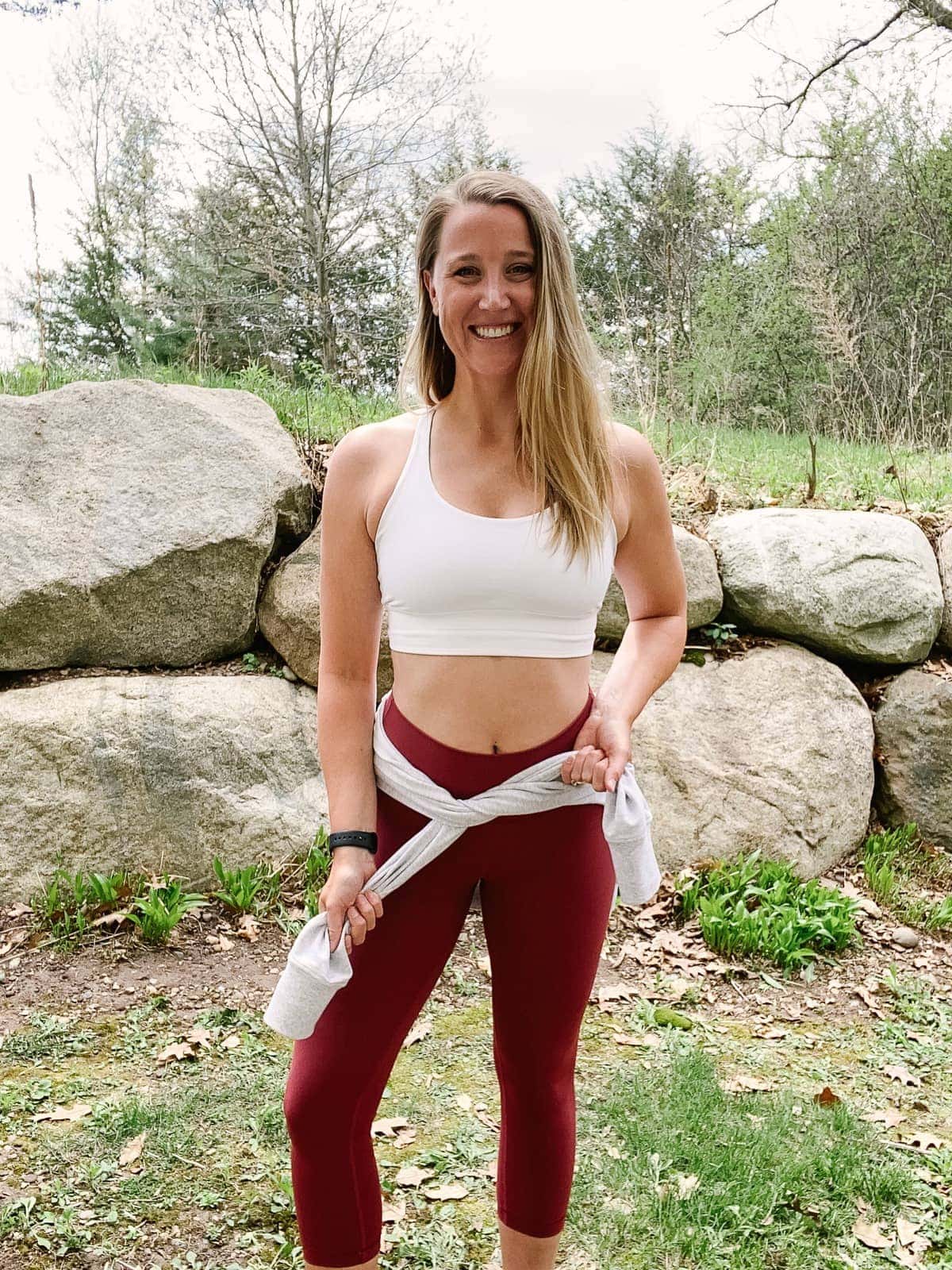 Energy Bra Long Line (pictured): Hands down our favorite lululemon bra is the Energy Bra. It has pretty wide coverage for those with a bigger chest, yet fits smaller-chested women great, too! We suggest sizing up 1 size. (Lee and Emily: size 8)
Free to Be Bra: A go-to workout bra for anything from yoga to HIIT to running for all of you smaller chested ladies. We recommend sizing up 1 size. (Emily: size 8)
All Powered Up Bra A-G : This might be my new favorite bra. I am a larger chested woman (34DD) and always have issues with enough coverage, but ladies, this bra does it all. Not only is it comfortable, but it covers and supports! (Lee: size 10)
lululemon Leggings, Shorts and Pants
Hellow legs! We're loving all of lululemon's new short selections, especially their array of biker shorts.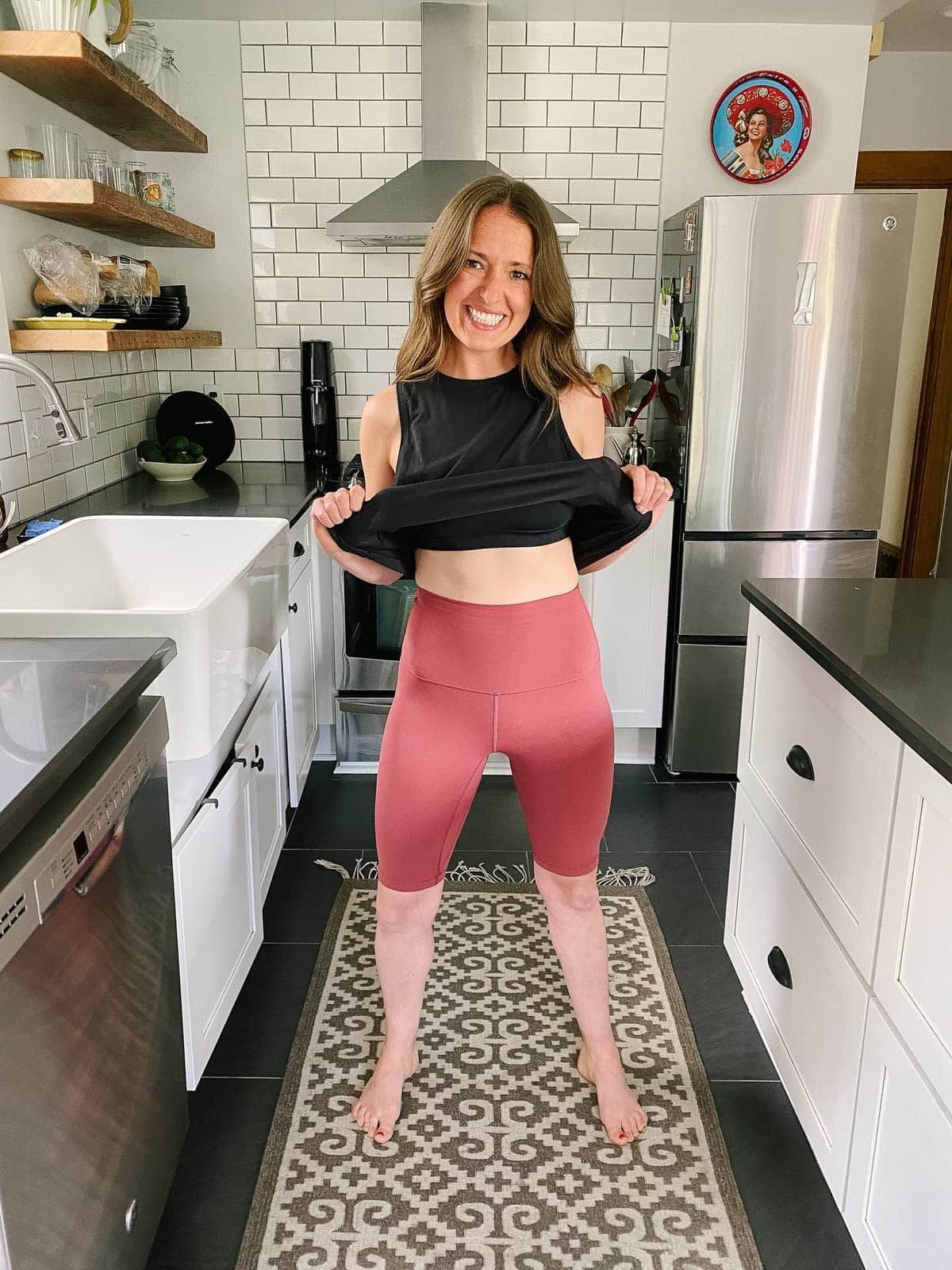 Dance Studio Jogger: Anyone else taking up at-home dance classes this spring?! We're loving these joggers for everything from hip hop classes to walking the dog. We recommend going up a size to allow for all that movement! (Emily: size 8)
Align Pant (25″): These align pants are so soft that you feel like you're not wearing anything! The 25″ align is perfect for short people, there is no bunching at the ankle (hard to find)! Align pants are great for any workout! (Linley 5'3″: size 4)
Wunder Under Hi Rise (28″): These are perfect for high-intensity workouts, but are also our go-to lululemon leggings for lounging because they are just that comfortable! (Emily and Lee: size 6)
Align Short (6″): The align short is just as soft and supportive as the align pant! These shorts do NOT ride up when you're running and give you a great option for when it is hot outside! They look like a bike short, but feel like butter! (Linley: size 4)
lululemon Accessories
What is an outfit without accessories? Stock up now, and you're on your way!
All Night Festival Bag: This bag looks sleek while packing all the storage you could want! We're talking space for your phone, wallet, a few toiletries while still leaving space for snacks!
Stay Hot Keep Cold Bottle: This bottle will keep your coffee hot or your cold brew cold! Need we say more?!
Everywhere Belt Bag: This bag is the real deal. It is perfect for a night out, a hike, or if you need to be hands-free at the dog park! It comes in some amazing colors and has an easy buckle that you can easily take on and off!
lululemon Spring Faves For Men
Do the guys in your life need a little spring wardrobe pick-me-up?! If so, we rounded up some of our lululemon faves for da men. And don't worry, this list was approved by Mark, Bryce and Cole (the guys in our lives!).
Tops
Bottoms
Accessories
This post is sponsored by lululemon. We were compensated and all opinions are our own. Links in this post are affiliate. Thank you for supporting Fit Foodie Finds!