What is upppppp my favorite people? If you're new to the Minnesota Series, it's when I pick one of my favorite spots in the Twin Cities and tell you how amazing it is. I feel like the series started off pretty lop-sided with lots of places on the east side of town. Today's beautiful location is the Minnetonka Orchards, which is located in Minnetrista, MN about 35 miles west of Minneapolis.
It had been way too long since I did something with just the girls, so a few of us took the afternoon off and headed out west to the Minnetonka Orchards for some freshly grown apples, apple cider, and some photo fun, of course. I love spending time with Brooke because she brings the creativity out of every single place we go to together. It could be an ugly ass wall and she'd make it adorable. Kate (aka @KateWCCO) is my famous reporter friend who also doubles as my therapist. Her and Brooke just so happen to be friends friends so it was just a really great group of girls to spend time with.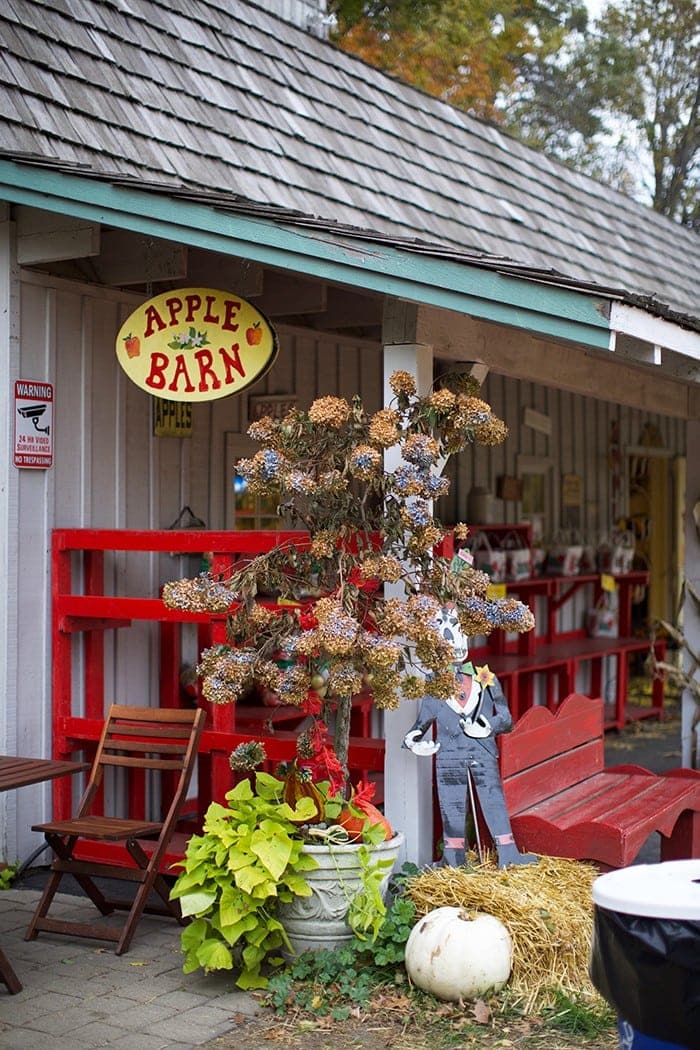 I am all about picking my own apples…especially in Minnesota. This is one piece of produce that thrives in MN and of course when it's locally grown it tastes better, too 😛 Minnetonka Orchards is the perfect date night, girls night, or place to take the family.Looks like you can host a party or even have your wedding on these beautiful grounds! They harvest a wide variety of apples Sweet Tango, Zestar, Honeycrisp, and Haralson. It's open 7 days a week at 10AM and free! They have a total of 12 acres of trees consisting of both U-Pick trees and pre-picked bags of apples. Did I mention it's family-owned an operated and has been since 1972. LOVE.
We went when the leaves were at peak (about 2 weeks ag0) and it was just beautiful. Cold enough for jeans and warm enough for a t-shirt. I purchased a bag of Honey Crisp Apples, my favorite variation to make apple crisp with. Speaking of apple crisp…it's hands down THE BEST fall dessert to make at home. Why? It gives me an excuse to eat ice cream. Oops.
After spending some time walking in and out of trees and swinging on the tire swing, we headed over to the tree deck to watch the leaves. You think I'm kidding but the leaves were spectacular! I was kind of bummed that the Brat House wasn't open (I'm a true Wisconsin girl :P).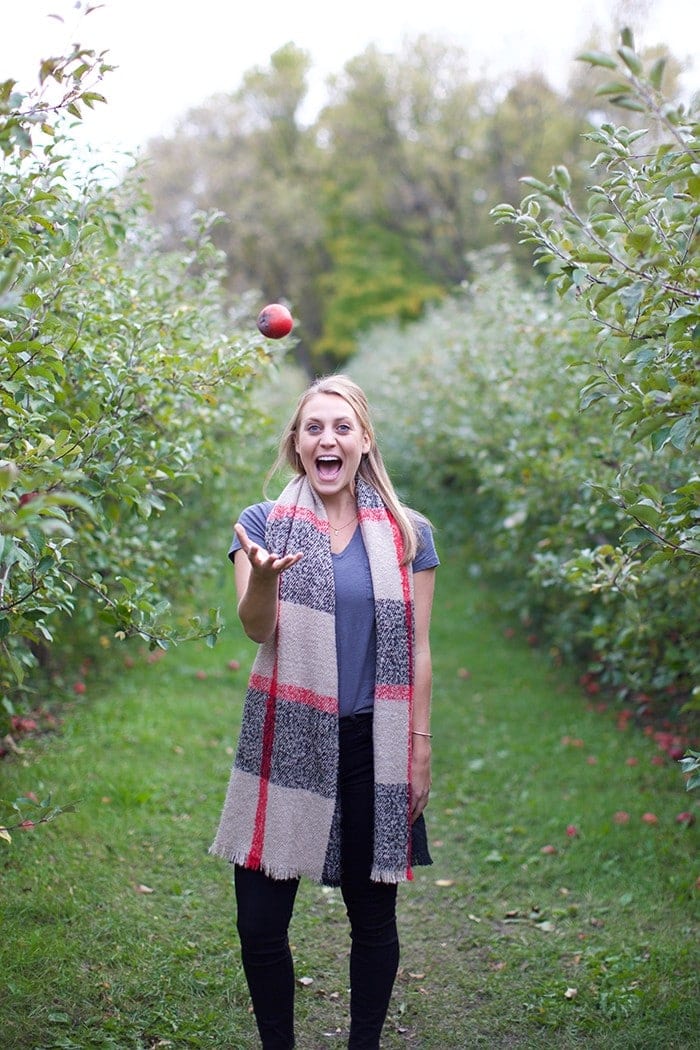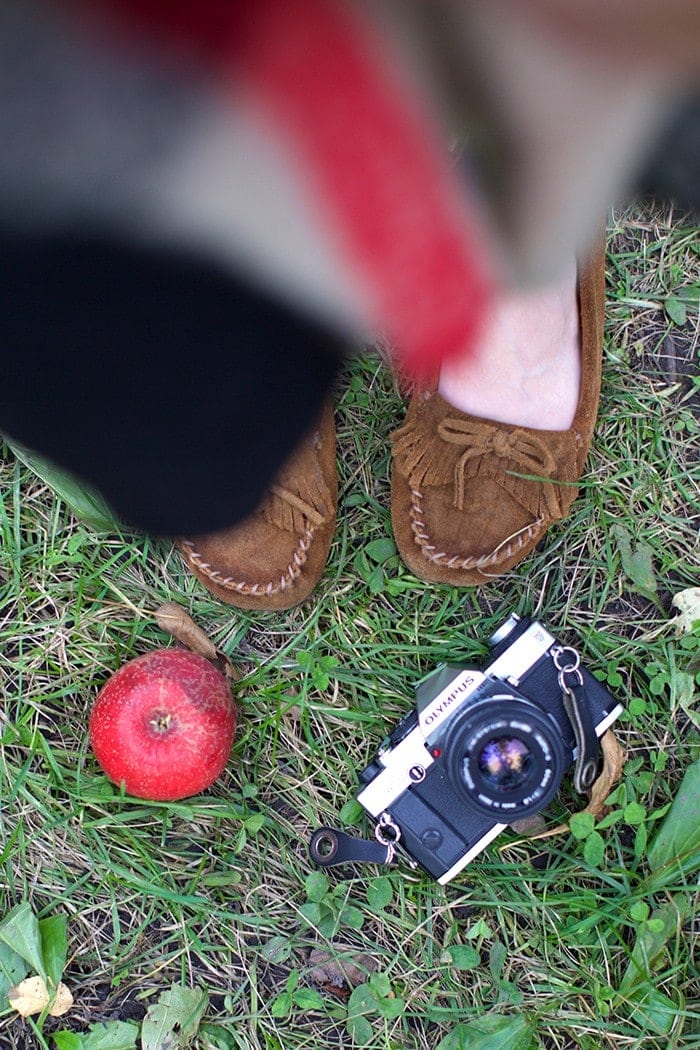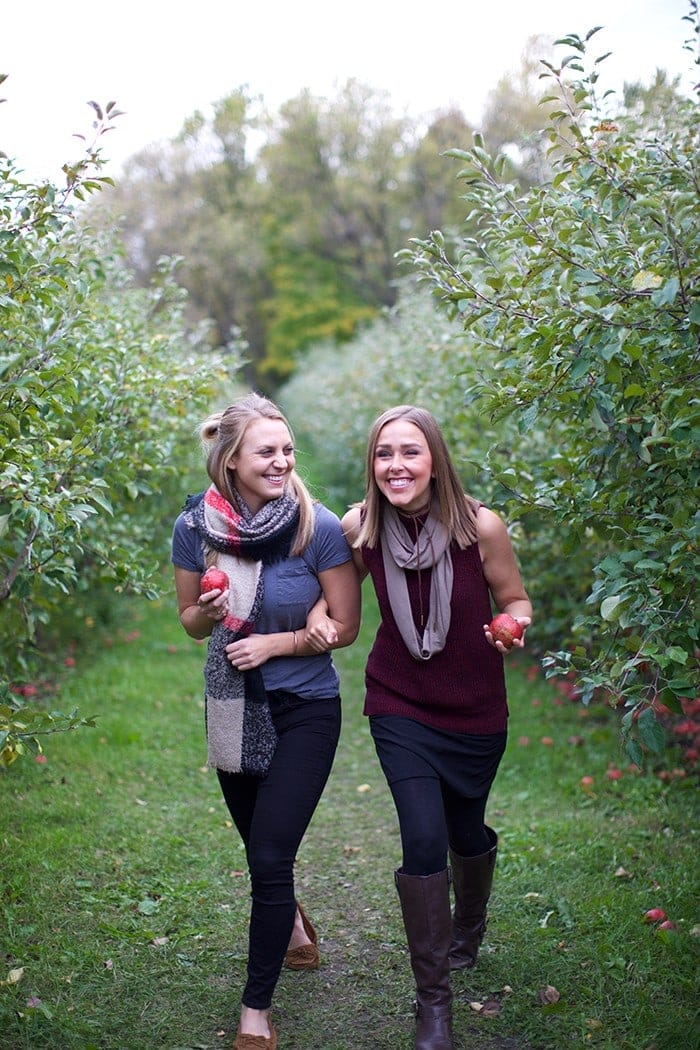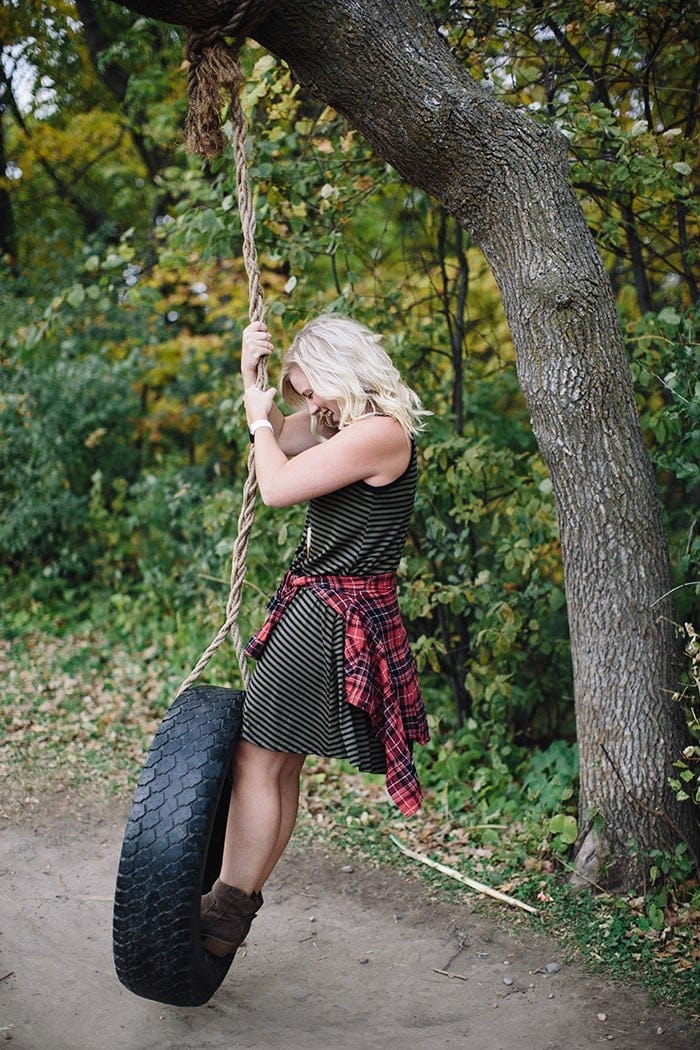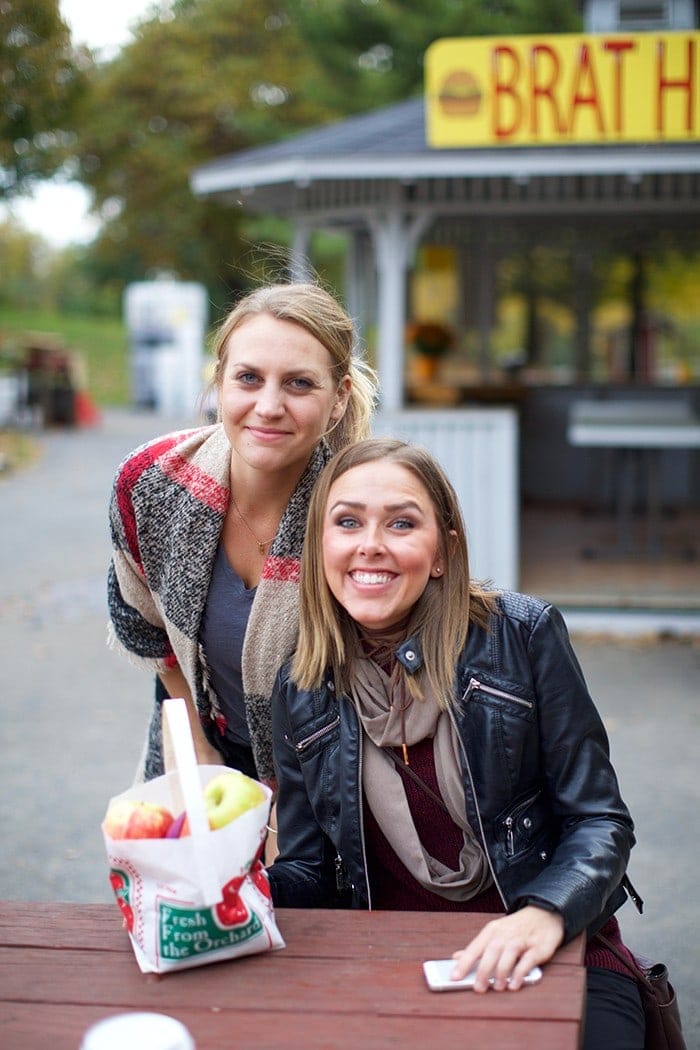 So yah, now I'm all nostalgic writing and thinking about this post because half of the leaves are gone and it's only been 2 weeks. Just foreshadowing what's to come (sniff sniff winter). Until next year, Minnetonka Orchards!
PS: All photos taken by the wonderful Brooke Alexandra Photography, duh.