Welcome back to the Fit Foodie Finds Minnesota Series! Linley and I decided to take to you to one of our all time favorite places in the Twin Cities area that we've both been spending a lot of time in lately. The St. Croix River // Prescott, WI! I know what you're thinking. The first two locations of "The MINNESOTA Series" have actually both been in Wisconsin. #SORRYNOTSORRY. If you looked at a map, you'd be able to see that Prescott is RIGHT on the border of Minnesota and Wisconsin and that the St. Croix River is actually what separates the two states.
So let me give you some history on the St. Croix River and why we love it so much. Linley has actually been living at her family's river house on the St. Croix all summer. If you follow us on Snap (FitFoodieFinds), you know that we basically go back and forth from The Cities to the river house weekly. The house is nestled at the top of a bluff and is home to a beautiful deer family, tadpoles, and BEES! We both agree that it's one of the most serene places to spend time and it's a great getaway from the city. Plus, there's nothing better than waking up and going on a 4 mile run through country roads and cornfields.
When the weather is nice, we like to take the party from the house to the dock. We've spent hours on this thing brainstorming recipe ideas and fun projects for FFF. We've witnessed giant fish jump from under the water, seen small airplanes fly over head, and had many dance parties on this dock (Snap friends- you know what we're talking about…MOVE IT MONDAY BABY).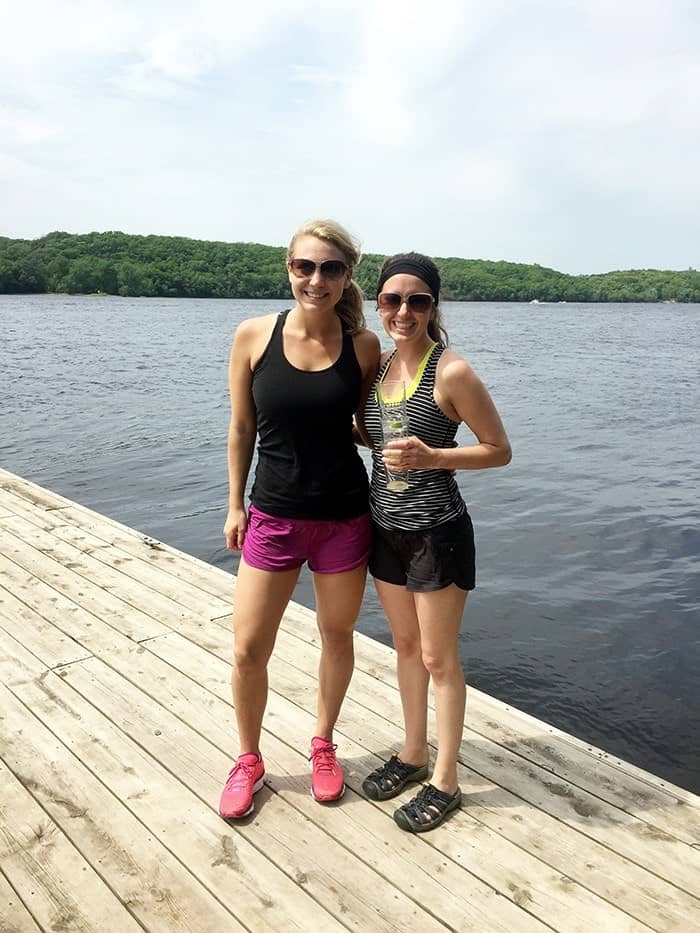 The St. Croix River is also home to a handful of State and Regional Parks. This summer we explored a handful of them. St. Croix Bluffs Regional Park and Kinnickinnic State Park are our favs! Miles of trails great for running and mountain biking, right along the river!
Side note: there was this one time when Linley and I were on a trail run at Kinnickinnic one afternoon and she bent down to tie her shoe. Little did she know, her foot was on top of a snake. Like a REAL. LIVE. SNAKE. I actually think that scenario may have been one of the funniest things I've ever witnessed. She screamed like she was dying and I laughed out of control. Good times on Fit Foodie field trips.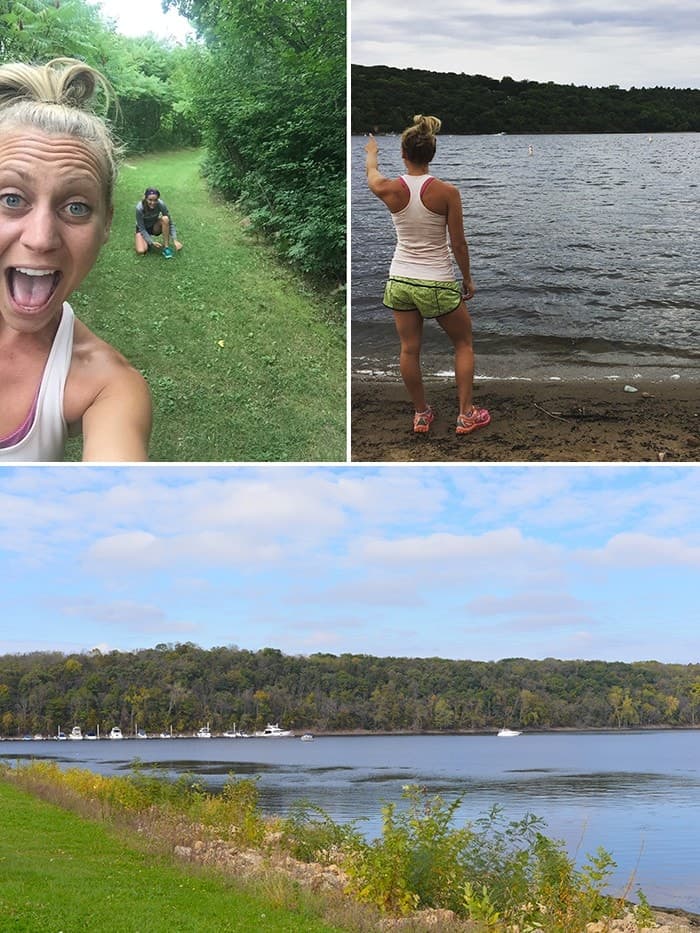 When Lin and I aren't prancing around a regional park or sitting on the dock, you can most likely find us at The Twisted Oak Coffee Shop in downtown Prescott. Best dang latte in the St. Croix River Valley and that's the truth! But seriously, we love The Twisted Oak and everything that comes with it. They have the most legit donut selection (sprinkle is the best) AND we adore the owners Matt and Taylor. Want to know why we love them? Because they aren't afraid to participate in Move it Monday AND Fun Fact Friday on Snapchat. 🙂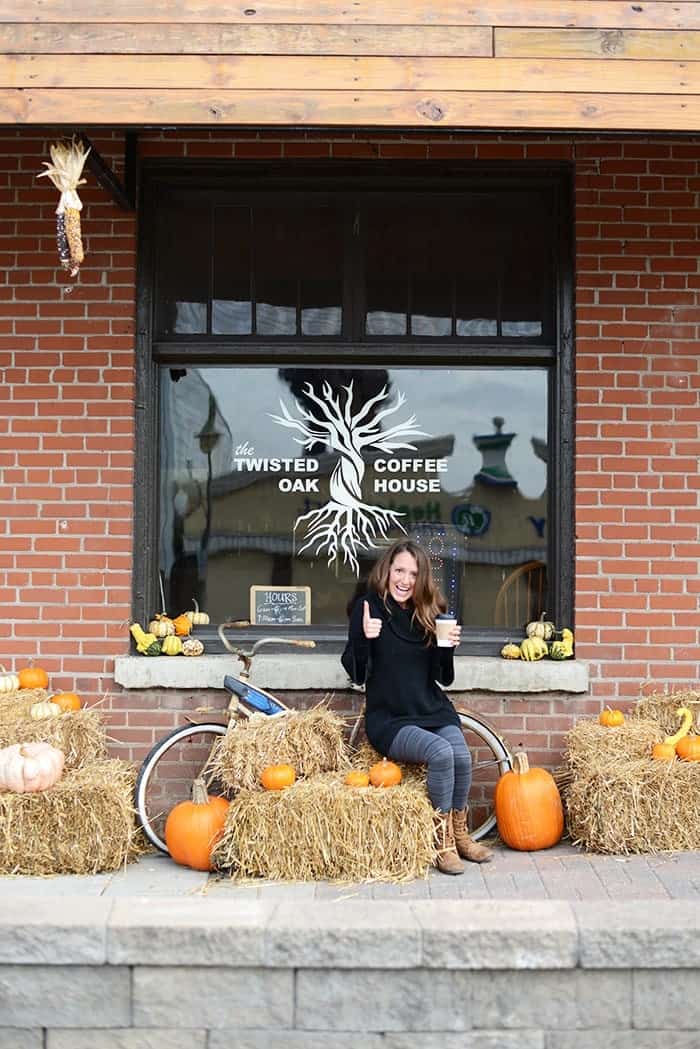 How cute is their window set up right now?!
We love how cozy and small town this place is. Plus, if you ask Matt reallllllly nicely, he will let you make your own drink behind the counter.
Did I mention that each drink comes with a piece of chocolate? Nothin' better than a latte and chocolate on a brisk afternoon.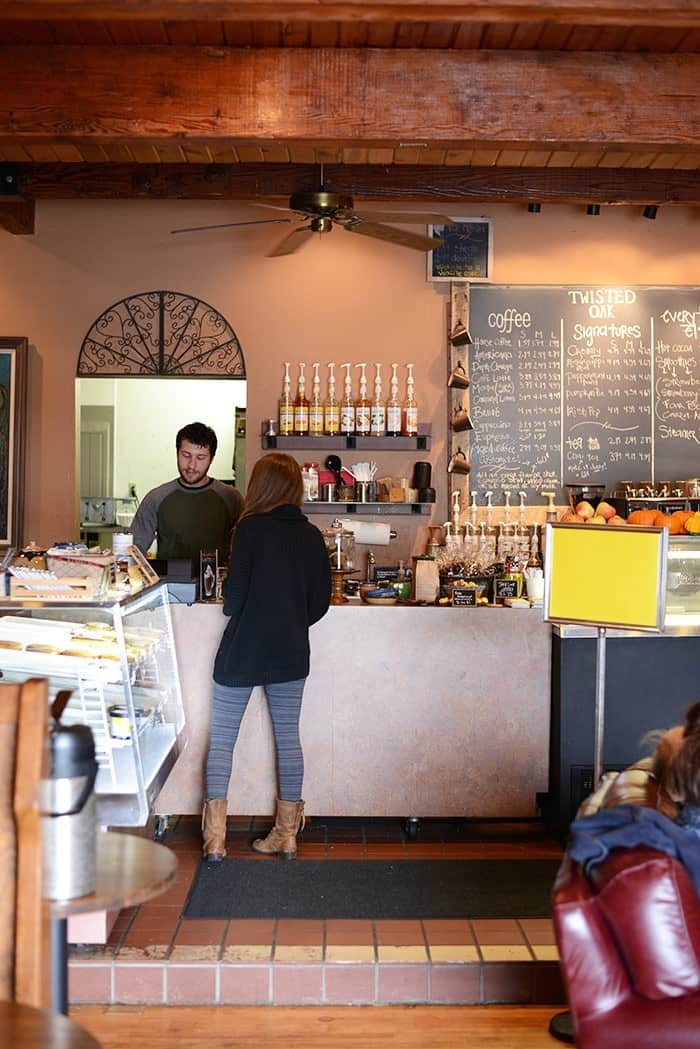 w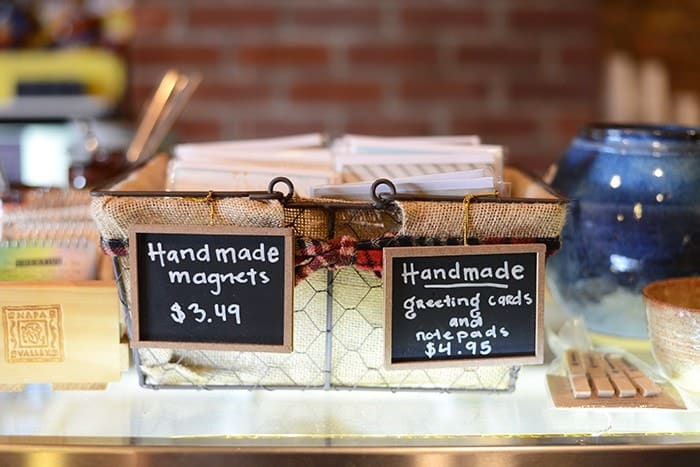 Linley and I got really excited when Matt added Apple Nachos to their menu. Our hearts shattered when he told us peanut butter wasn't involved.
Not okay.
NOT OKAY.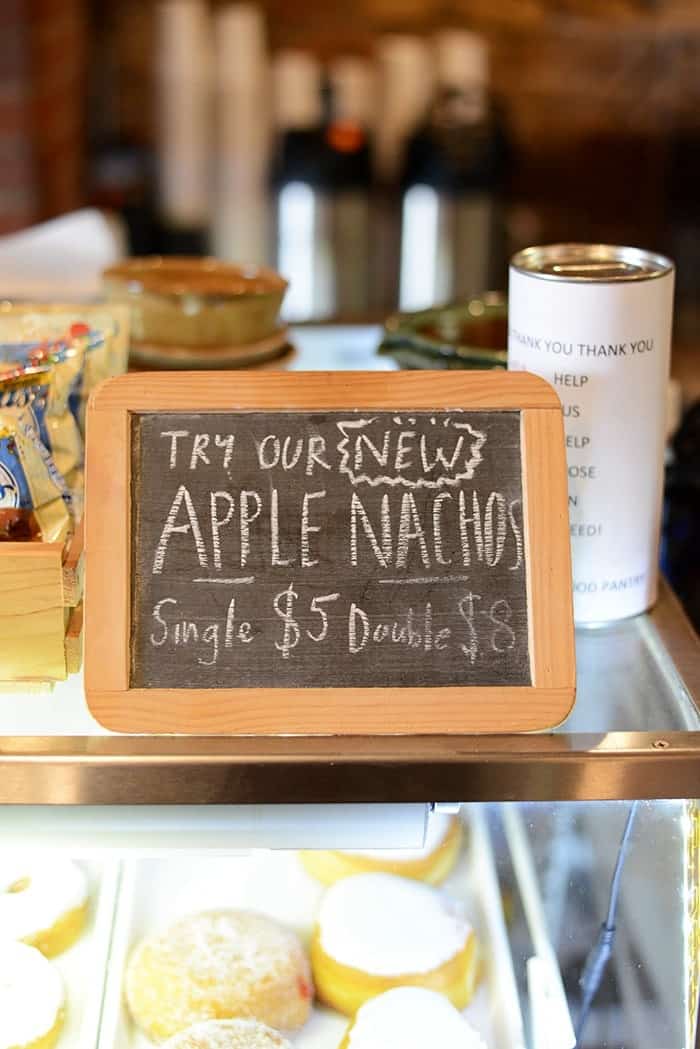 Have you ever been to the St. Croix River?
Where's your favorite place to trail run in your town?