Ahhhhh there really isn't anything better than spending 24 hours times 7 with your best friend. Surprisingly after 7 whole days, I wasn't a tad annoyed with Davida (hopefully she feels the same way :P).
Toronto was SO FUN. The last time I visited was last February during THE COLDEST week of the year. I remember we went outside like twice it was so cold. This time around, we pretty much spent all of our time outside exploring the city. It's such a wonderful place! Davida and C live in the heart of the city in the cutest neighborhood. If you're from Minneapolis like me, I'd say it's a similar vibe to The Warehouse District mixed with Uptown. Think hipsters meet really good looking people meet goody two shoes.
So many fun shops and restaurants to go to. We tried to eat in as much as possible because we were shooting recipes during the week, but I'm not going to lie, we had a hay day when it came to our coffee consumption. Davida lives by 2 of the most fab coffee shops – Jimmy's (Davida makes THE BEST cold brew from this stuff) and Portland Variety. Gulk, gulk, gulk.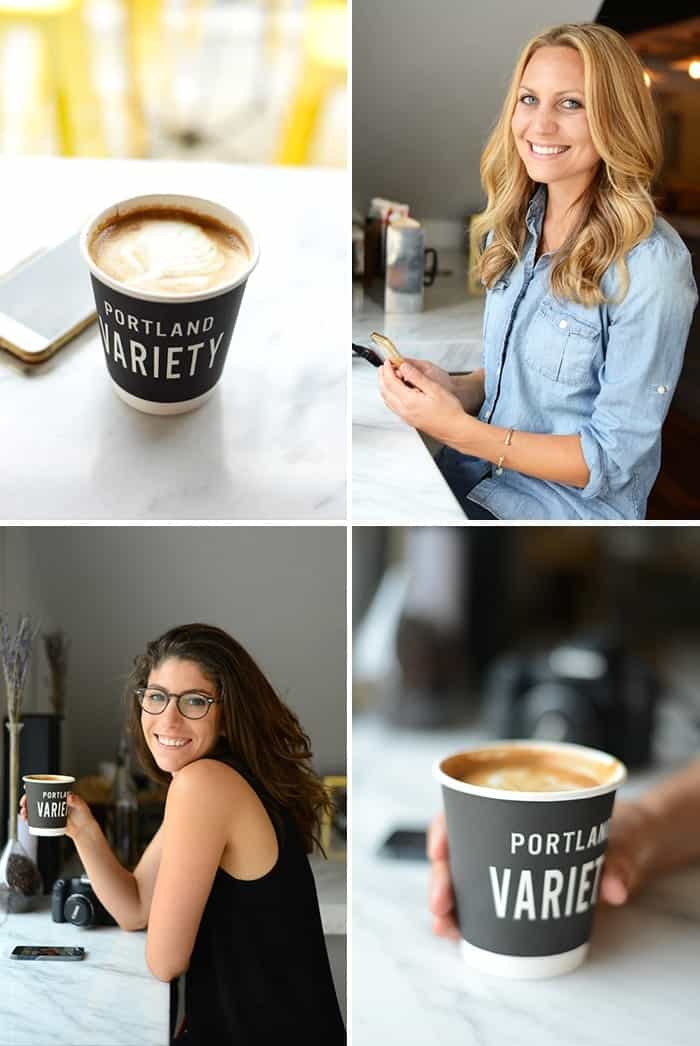 The trip was a mixture of work and play, but mostly play. Usually when Davida and I get together it's because we have some extravagant project in the works. This time, it was out of pure joy. I had a few recipes to shoot and so did she, so it worked out perfectly for the 60/40 rule. 60 play – 40 work.
We got together with some of our favorite bloggers. Nicky from Health Nut Nutrition is a gemski and lives outside the city, but works in Toronto. She spent a day with us and it was SO FUN. I feel like Nicks would be one of my besties if she lived in Minneapolis. We also got coffee with Leigha from The Yooper Girl. She just so happened to be traveling in Toronto during the same time. YESSSS.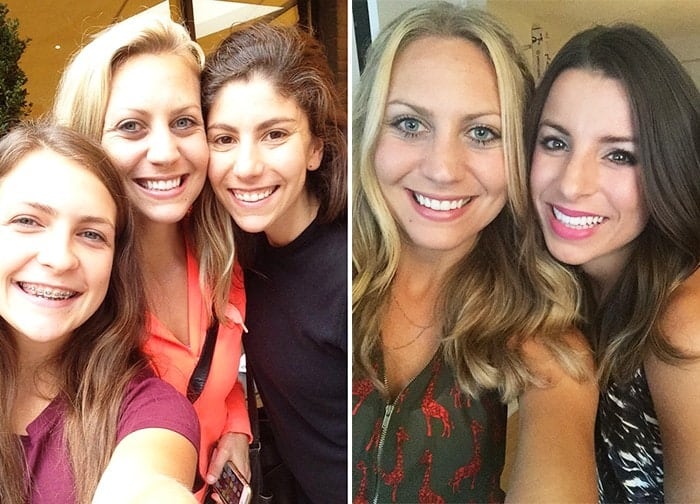 While Nicky was over, Davida filmed her latest Youtbe video. I don't know if you know this, but Nicky is actually a famous Youtube star. You need to checkout Health Nut Nutrition right meow. Both Nicky and I made appearances in the vid. Insert 5 minutes of fame 😛 I was pretty much used as an extra and well, I am the queen of peanut butter. Check out Davida's post today for the recipe to her 3-Ingredient Peanut Butter Cookies. They were SO GOOD and very similar to my Protein Peanut Butter Cookies.
Davida took me for a few rides on the cable car. I felt like…oober urban 😛 Public transit is legit in TO. Anyways, I got to ride it a handful of times…including a few trips to the subway! One of my favorite day excursions was a trip to a local farmer's market, which was a few cable car stops down the road. We snagged a giant bag of green apples from a local farmer.
#winning TO.
Can I just make a side note that only beautiful people live in downtown Toronto. The man bun count was through the roof :P.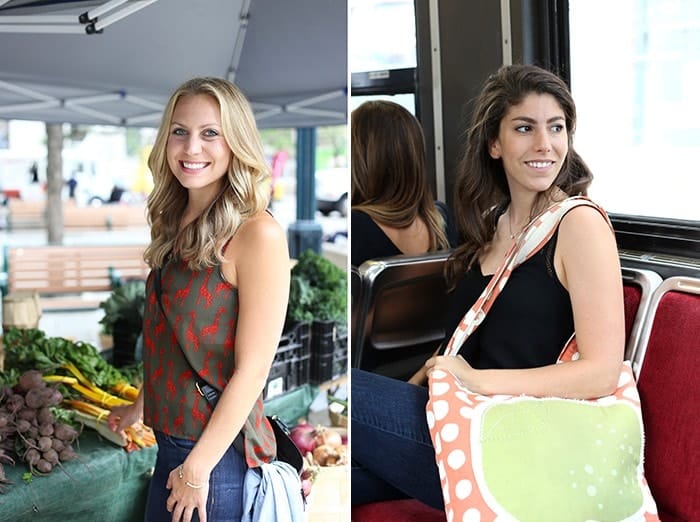 We celebrated The Mave's 26th birthday Thursday night. It was fun to meet all of her real life friends. I had met some of them before, but it was nice to have all of her people in one place. Of course they were all just as cool as she is. We prepped a big spread of meats, cheeses, crackers, cookies, and wine. Boy, did we drink some wine last week 🙂 It's a great summer to be alive, people!
How cute are Davida and Curt?! Like swoon sauce.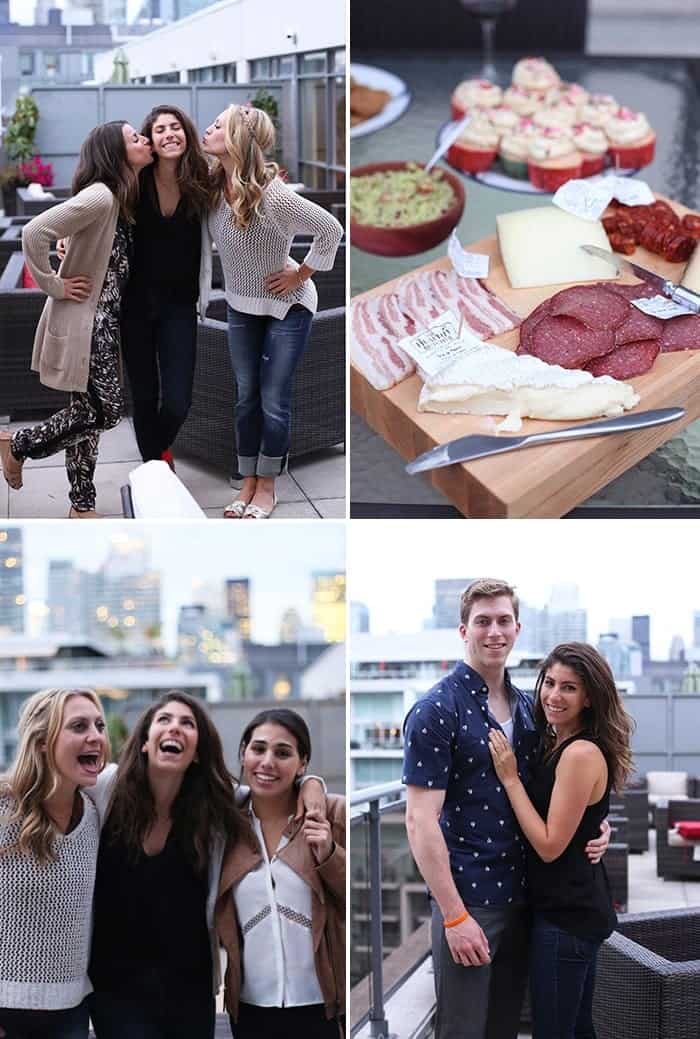 On top of eating and drinking more than usual….The Mave and I put down a few really great workouts. Neither of us are big running at the moment, but we set off on 2 different runs so that she could show me the city a bit more. All I have to say is that the Toronto lake front is LEGIT. It's soooo beautiful 🙂 We also got a free week pass at a local bootcamp gym called Fit Factory. I got my ass kicked…hard. 2 different times. We told ourselves we weren't going back for a second because the first one was too hard, but we wanted to try boxing. Uhhhhhh, I think I burned over 1,000 calories in an hour.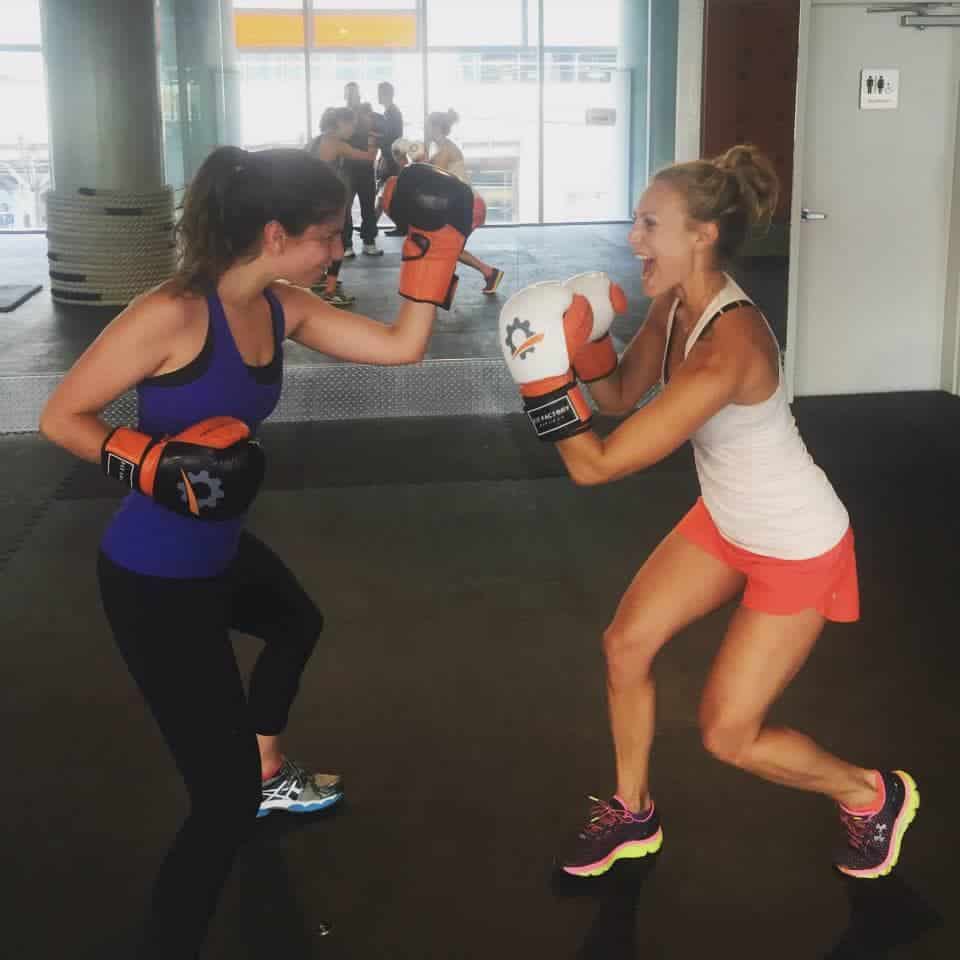 Other excursions that we went on include a trip to Davida's childhood home. I got to meet her entire family, which was really fun! We also had a Friday night seder dinner, with food cooked by Mama Maven. Uhhhh, I think I know where D get's her cooking skills from! Saturday night we drove north of Toronto about an hour to Davida and Curt's good friend Ben's cottage. Talk about gorgeous country. We ate a lot of really great food, stayed up way too late, and drank mucho vino. Twas the perfect weekend getaway before I flew back to Minneapolis.
That's all for now, folks!
Check in with me on Snapchat and Instagram (FitFoodieFinds)- I am in Jamaica until Saturday!
Have you ever been to Toronto? Did you go on any fun trips this summer?