I thought I would switch subjects a little bit today to my new workspace + moving in with Mark! Mark, AKA @DaFunkShow on Instagram, officially moves to Minnesota tomorrow!!!!!!!!!!!! Can you tell I'm excited? As a couple, we have only "dated" long distance. While we did go to high school together, we haven't lived in the same place since then which is over 9 years ago! Over the past year and a half of the Long D, us living in the same place has just built up and up and up. Every time we saw each other required a lot of planning, travel, and sad goodbyes. For the first year I cried at least 3 times per week because TBH, long distance is something that requires work on both ends and neither of us had done it before. We finally got in a good groove thanks to Facetime and always being real with each other. COMMUNICATION PEOPLE. After about a year of long distance, we both decided that we'd spent long enough apart and wanted to sleep in the same bed together every night. It was like the elephant was lifted off my chest and I could breathe again knowing that we'd soon be together. It's been about 6 months since we decided that and, well, the day is finally here. I get to welcome Mark to his new home in the state of Minnesota.
WEEEEEEEEEEEEEE!!!!!!!!!
For those that have done long distance, you feel me! I am excited to live with him and to have a roommate again! For the past 2 years I've been a lone soldier and am used to things my way in my home. It's time to put my sharing hat back on, kids. Step 1: compromising on our second bedroom. AKA Mark gets to use it for his office because he'll be working remote. Sounds good to me! I'll just buy myself a new ladder desk. Oops.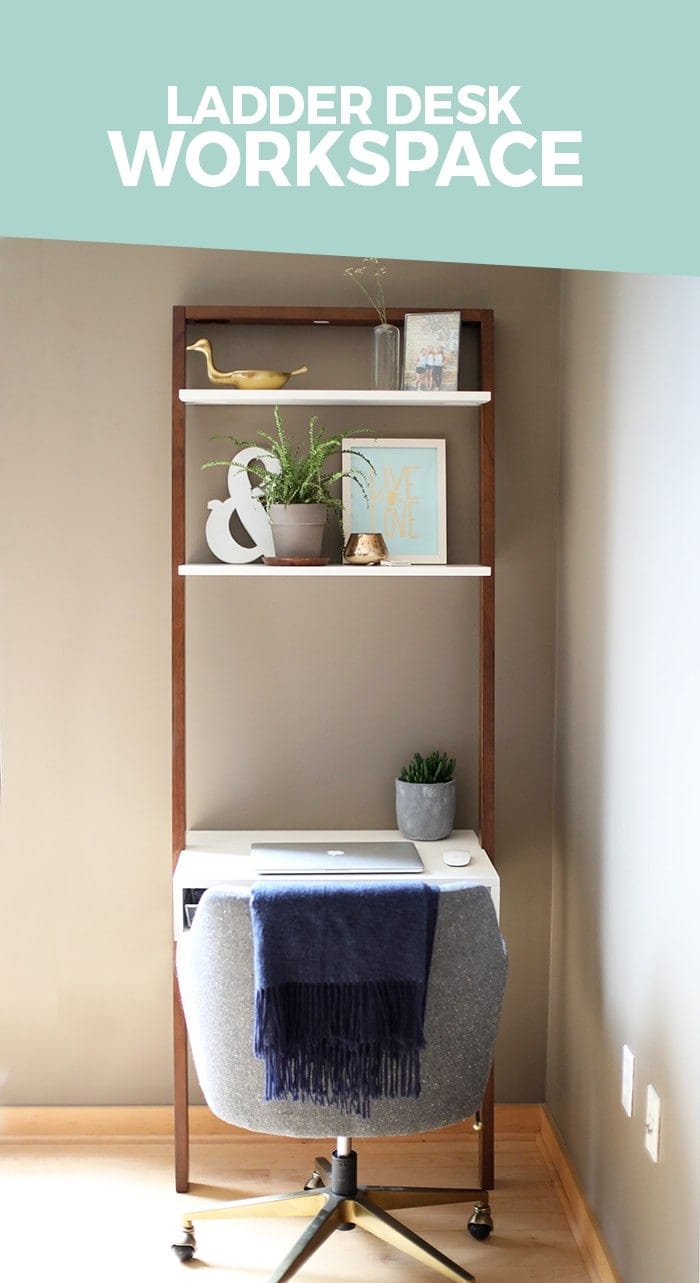 The place that Mark and I are renting is 1,300 square ft., however it's pretty much one big living space which means we've got a lot of wall space and open area to fill. I laid my eyes on this Ladder Desk during a West Elm sale this summer and knew I had to bite the bullet. Even full price, it's not bad compared to a lot of desks — $279. The best part about the whole thing is that you don't have to put it together! West elm comes into your home and does it for you.
PRAISE THE LAWD.
I am planning to do a full home tour once we get things settled in, but my desk is attached to the kitchen, which couldn't be more perfect. Usually the scenario is me sitting at the desk yelling something at Linley. Anyways, I love greenery so much (it's the Pantone color of the year!) and it really does so much for a work space. I already had this chair, also from West Elm, that I am taking away from the 2nd bedroom for my desk. In all honesty, Mark despised this chair because it's not ergonomic 😛 Apparently he needs more back support, however I think it's PERFECT THANK YOU VERY MUCH. I also got it on sale a few months ago. Gotta look for them sales at West Elm! I never buy anything full price…SHHHH!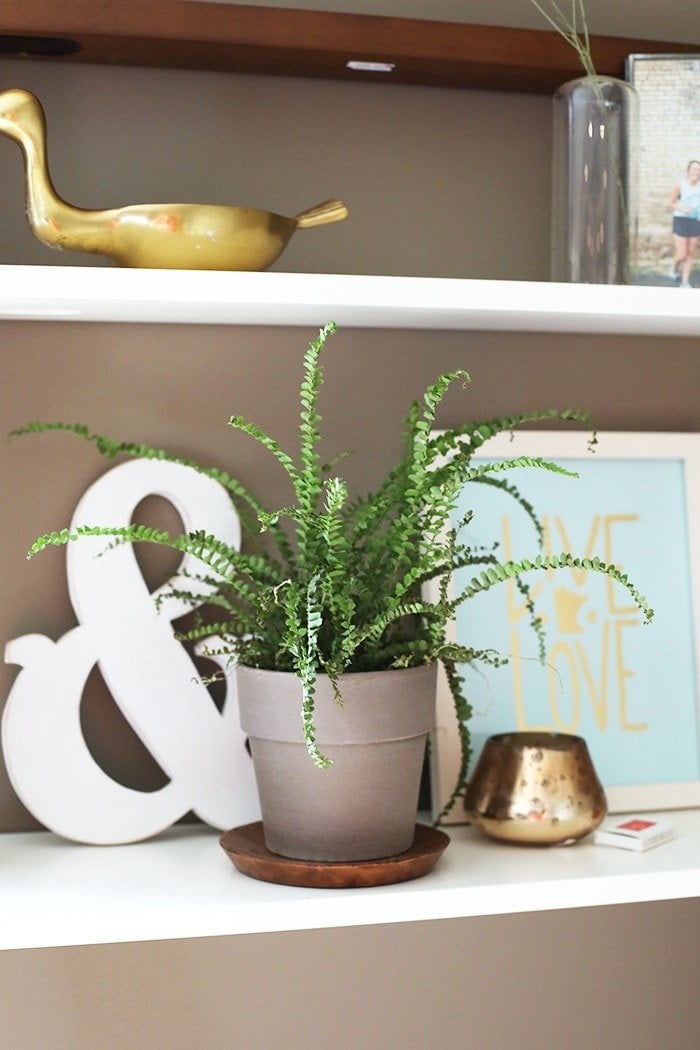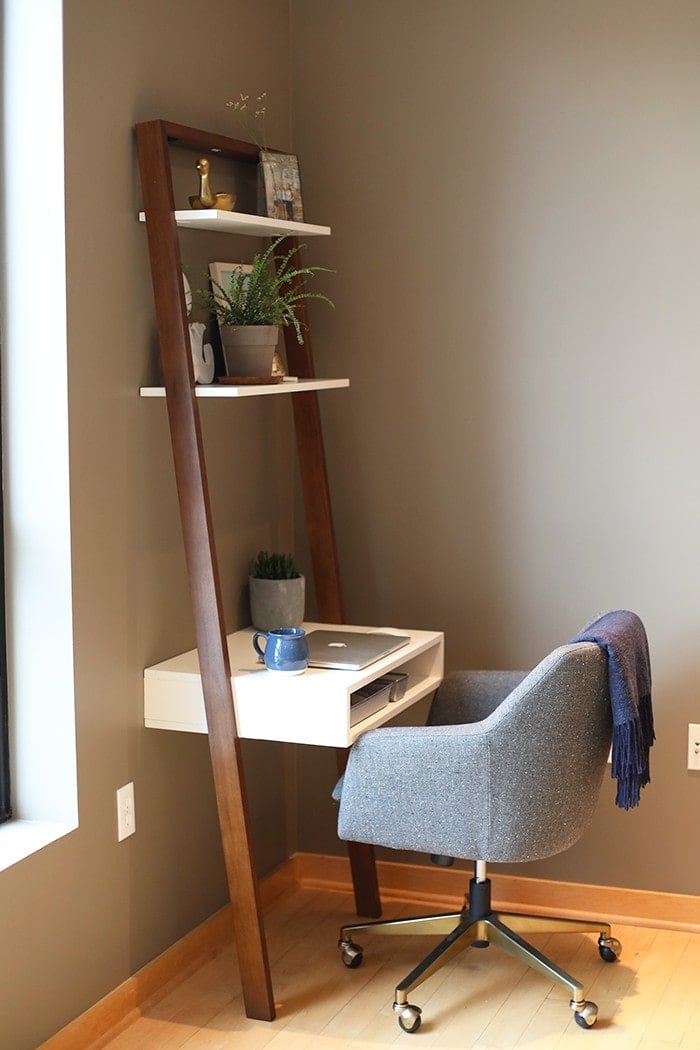 I've gotten tons of questions on my workspace on Instagram, so I wanted to make sure you have the links to everything (or some similar things)! Be on the lookout because I bet West Elm will have a 4th of July Sale.
[show_shopthepost_widget id="2716647″]
Happy weekending, friends!