Make this chocolate covered strawberry overnight oats recipe and eat dessert for breakfast. Well, not really, but it sure does taste like it!
These overnight oats are packed with fiber, 100% whole grain, and a healthy breakfast option all week long.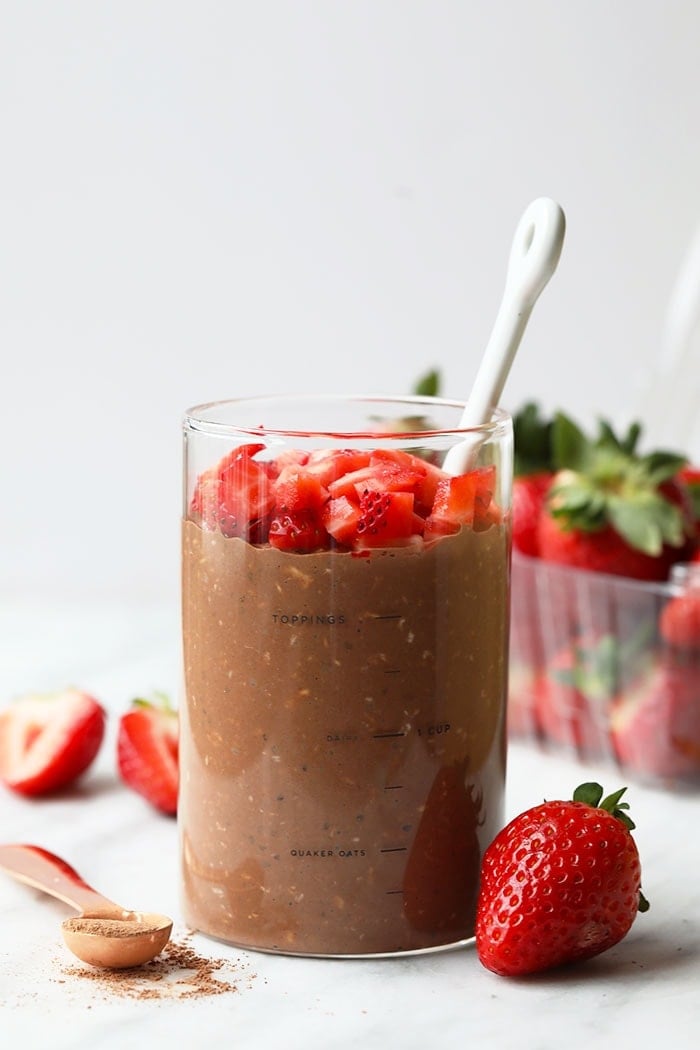 Favorite Overnight Oats
I think this is my favorite overnight oats that we've ever come up with. Well, chocolate for breakfast is an absolute no-brainer and these overnight oats are so creamy and chocolatey.
Furthermore, the strawberries are the perfect cherry on top. They are like little bursts of flavor that are fresh, sweet, and so delicious.
I just can't get enough.
Here's What You Need
Greek yogurt
almond milk
fresh strawberries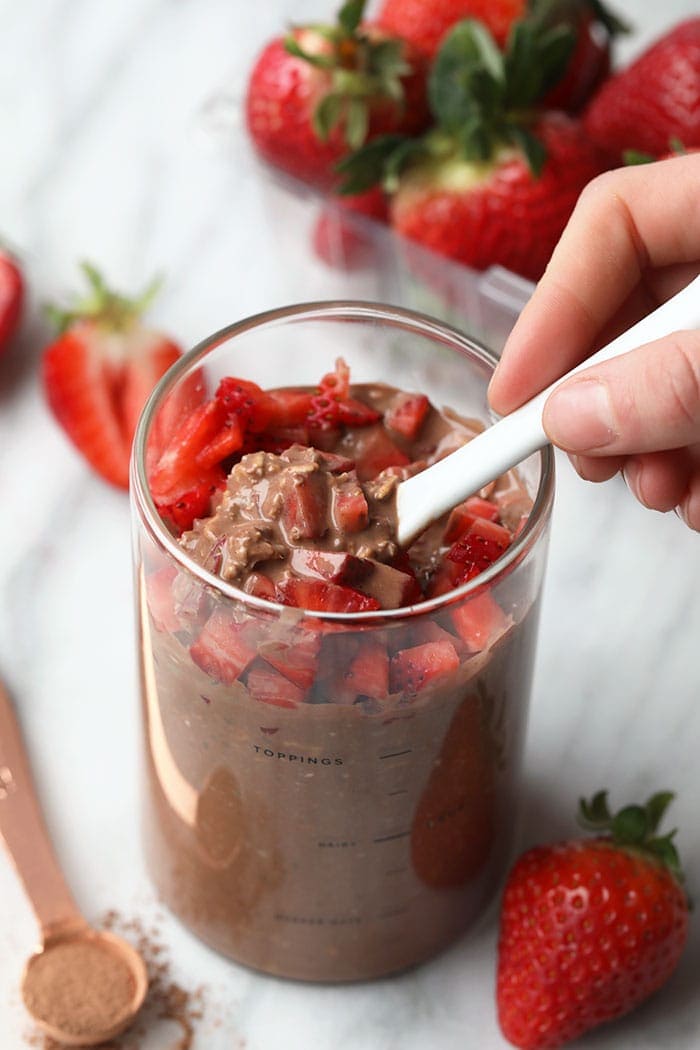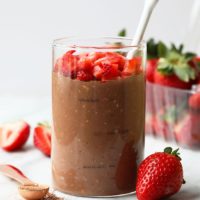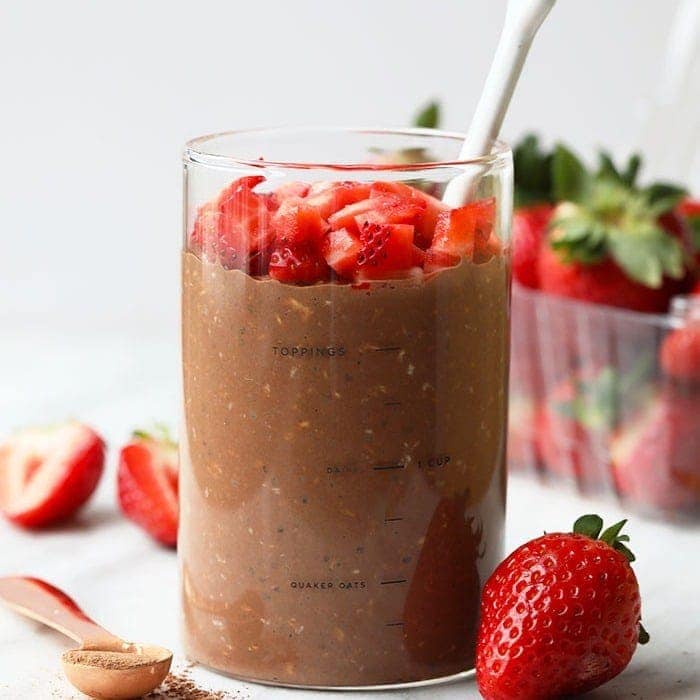 Chocolate Covered Strawberries Overnight Oats
These Chocolate Covered Strawberry Overnight Oats are made with a chocolatey overnight oatmeal base with fresh strawberries on top.
Instructions
Place all ingredients (minus the fresh strawberries) in a medium-size Tupperware and mix. Cover and place in the fridge for at least 2 hours or overnight.

The next morning, add a few more tablespoons of almond milk (if need be <--- depending on your preference of thickness). Then, slice up strawberries into bite-sized pieces and mix into oats.

Eat cold.
Tips & Notes
Store in an airtight container in the fridge for up to 5 days.
We clearly love overnight oats (oatmeal in general) here at Fit Foodie Finds, so check out some of our other Overnight Oatmeal Recipes on Fit Foodie Finds!
More Overnight Oats!
Fun Fact #6 was going to be the fact that I am a shitty speller…but then I realized you all already know that so…..
Fun Fact #6: I swear like a sailor.
For those that know me in real life, they know I have a giant potty mouth. I reallllllly try and hold back the swears on the blog because I know some people are offended by stuff like that, but I just can't help it. My humor is pretty raunchy…lots of Rated R jokes that involve balls, boobs, and sex. Oops. I also say the eff word a lot…which I am trying to tone down! It's all in good humor, though…I promise! 😀 Like yesterday's fact…I feel like my swearing and humor are partially hereditary…thanks Mom!
So tell me…are you a swearer or more prim and proper?