This month we're making a delicious banana bread! Made with 3 super ripe bananas this incredible chocolate banana bread is so moist, fluffy, and chocolatey.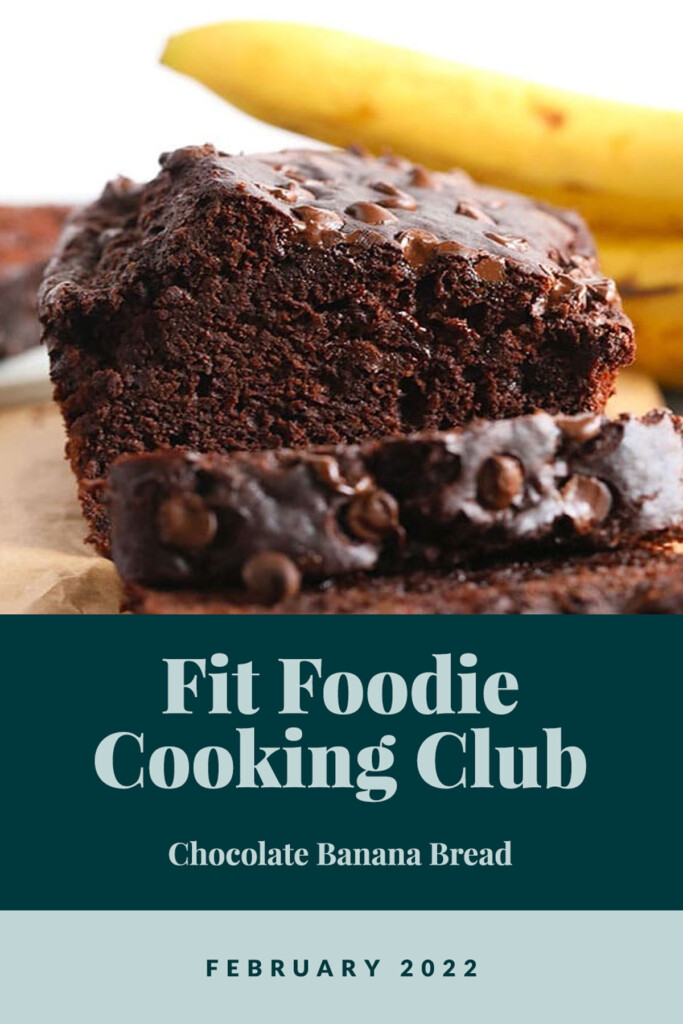 What is the Fit Foodie Cooking Club?
The Fit Foodie Cooking Club is a monthly cooking challenge to get you in the kitchen cooking from scratch!
We thought there was no better way to bring our virtual community together than to all make the same recipe each month to celebrate real food.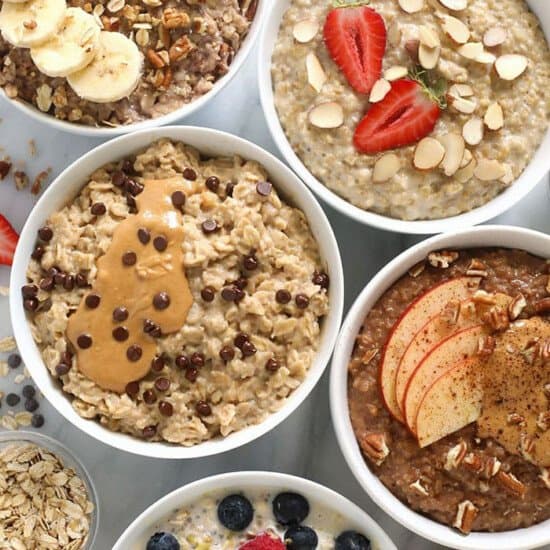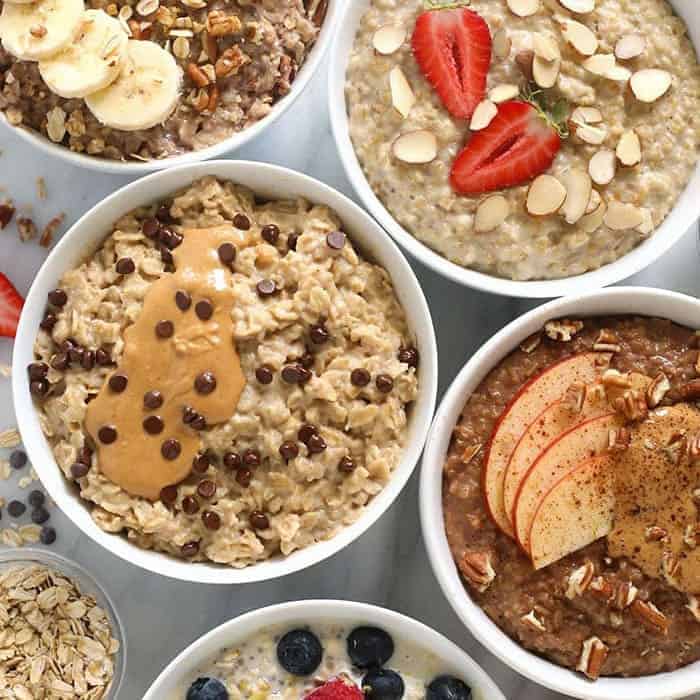 Join the Club!
Fit Foodie Cooking Club
Be the first to know about the recipe of the month + get other Fit Foodie Cooking Club announcements right to your inbox!
Subscribe
February 2022 – The Details
Read the below details VERY carefully as we want to make sure your entry counts! If you have questions, please leave them in the comments of this post.
Recipe of the Month
Are you ready for the most delicious chocolate banana bread you've ever tasted? This month we're making our Incredible Chocolate Banana Bread — it's so chocolatey and moist and tastes like dessert.
why you'll love this recipe
Whole grains: this chocolate banana bread is made with white whole wheat flour instead of refined flour.
3 bananas: we aren't skimping on the banana flavor in this recipe!
Chocolate x 2: not only does this recipe call for cocoa powder, but we're also using chocolate chips, too!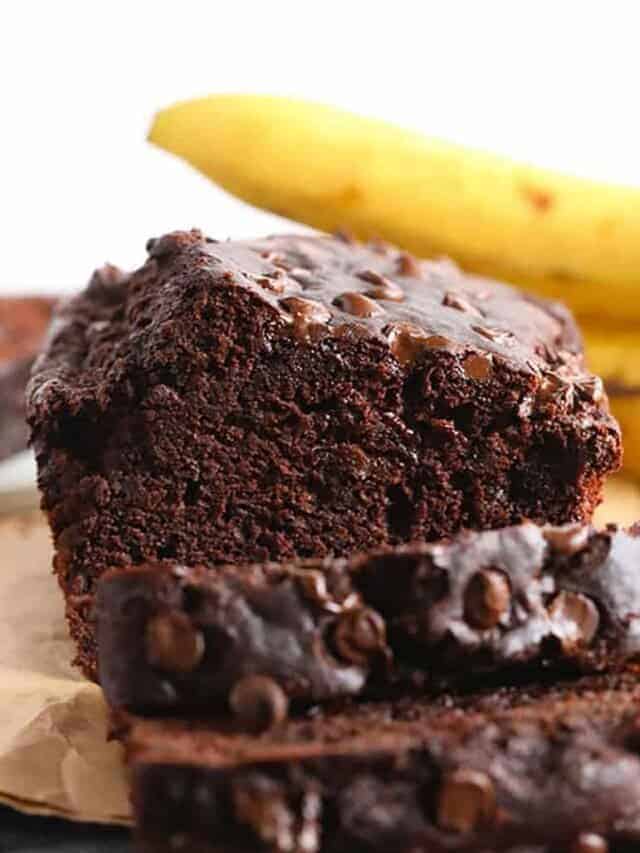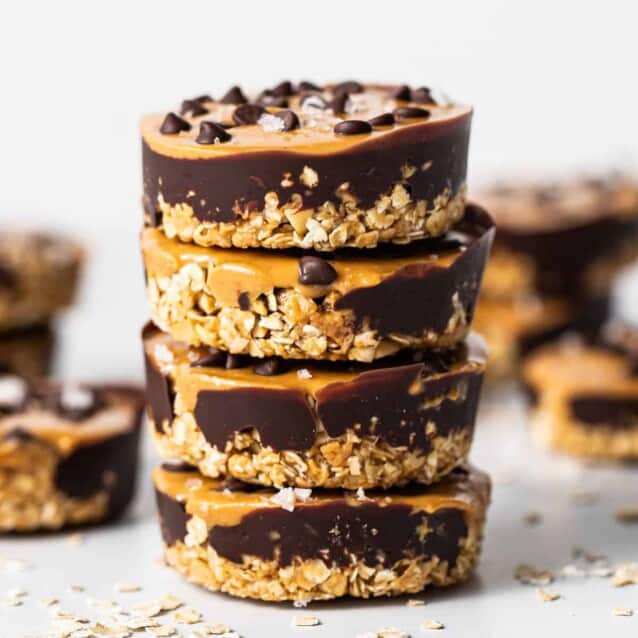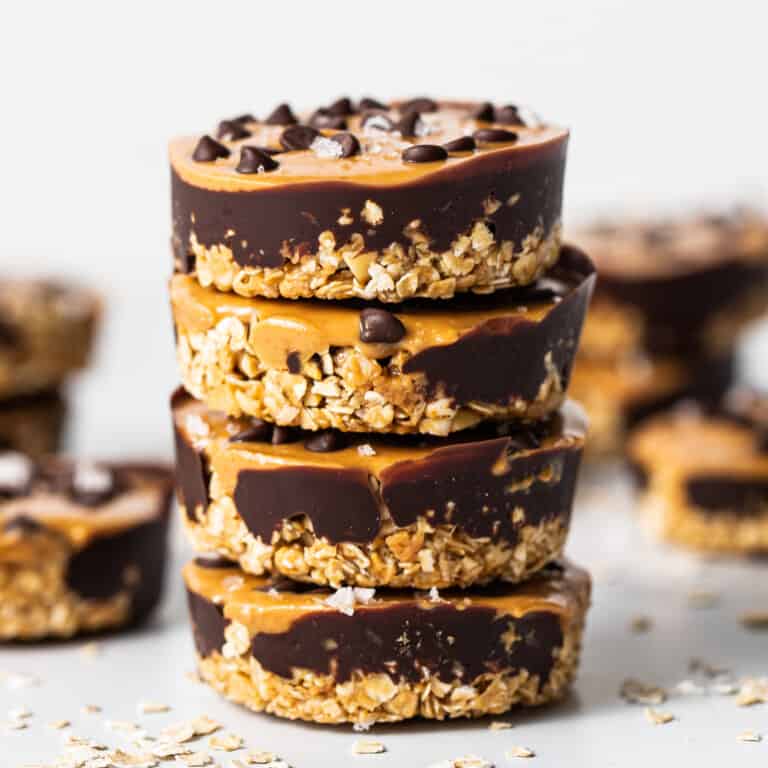 Get our Top 10 5-Star Recipes!
Join our email list for new recipes and BONUS: get our top 10 ⭐️⭐️⭐️⭐️⭐️ recipes e-book!
All About Chocolate Banana Bread
This chocolate banana bread continues to get 5-star review after 5-star review! It's chocolatey, fluffy, and made with whole ingredients!
Similar to our other banana bread recipes on Fit Foodie Finds, this chocolate banana bread is made with white whole wheat flour and coconut oil.
Ingredients You'll Need
eggs: we haven't tried this recipe, eggless, but you can always try to sub 2 flax eggs.
mashed banana: the riper the bananas you use, the sweeter your chocolate banana bread will be.
almond milk: we love the nutty flavor of almond milk, but feel free to use any kind of milk.
vanilla: we used 2 whole teaspoons in this recipe and I absolutely adore the flavor it adds.
coconut oil: coconut oil is a great sub for vegetable oil, but you can always swap if you don't have any coconut oil on hand!
white whole wheat: this is our absolute favorite flour to make any kind of bread loaf with. We haven't tested this recipe with anything else, but I'm sure you could sub either all-purpose flour or an all-purpose gluten-free flour blend.
brown sugar: A little bit of brown sugar goes a long way! Classic banana bread calls for brown sugar and that's why we kept it in this recipe. If you're looking for a substitution, I'd use coconut sugar or another granular sugar.
cocoa powder: since this is CHOCOLATE banana bread, the cocoa powder is essential! Make sure you look for a cocoa powder that is unsweetened for the best results.
chocolate chips: Don't skimp on the chocolate chips…is a rule when making banana bread. Just trust me.
Tools You'll Need
Recipe Tips
The bananas matter: The riper the banana, the sweeter. They are also easier to mash. One thing we've learned is that if you don't mash your bananas enough, they will sink to the bottom, so just make sure you get in there and mash them well.
The pan you use matters, too! There is no wrong answer, but if you use a metal loaf pan, it distributes the heat more evenly, where there is more of a chance of uneven cooking in a ceramic pan.
Add the coconut oil last: Make sure that you add the coconut oil last so that it doesn't firm up when it mixes with the other cold, wet ingredients.
Don't over cook: Make sure to keep an eye on the center of your loaf. If you overcook your bread, it will end up tough and crumbly.
make muffins instead!
Would you rather make chocolate banana muffins instead? Here are some easy directions on how to use this batter to make muffins instead a loaf.
Line a muffin tin with muffin liners and spray them with cooking spray.
Make the batter as directed in the recipe card.
Fill each muffin well about 3/4 of the way full. You should get around 12 muffins.
Bake at 350ºF for around 18-23 minutes or until the centers are fully cooked.
How to Enter
Now that you know how to make the recipe, it's time to submit your creation!
Go to the Incredible Chocolate Banana Bread blog post.
Make the recipe and snap a photo of it.
Leave a comment on the Incredible Chocolate Banana Bread blog post with a photo of your creation letting people know how it went. We'd love a star-rating, but it's not required. Make sure to leave your name and email in the comment form because this is how we'll contact the winners!
join the fit foodie cooking club on facebook!
Join in on the Fit Foodie Facebook fun and become a member of our FREE Facebook Group. The Fit Foodie Cooking Club group on Facebook is a way to share your cooking creations and make new like-minded friends online.
Important Dates
Thursday, February 3, 2022 – the first day you are eligible to submit an entry.
Tuesday, February 22, 2022 – the last day to submit your photo and comment.
Wednesday, February 23, 2022 – the winners will be randomly selected and announced in this blog post and on social media.
The Prize
2 participants will each win a $100 Target gift card. The selection will be random and based on comments that are received between February 3 and February 22, 2022.
Winners will be announced on the last Wednesday of the month (February 23, 2022) via social media and blog post.
Charity of the Month
OVARIAN CANCER RESEARCH ALLIANCE
Each month we'll select a different charity to support. February 2022's charity of the month is OCRA. We'll be doubling the match from our giveaway winners to donate $400 to OCRA.
OCRA not only helps fund ovarian cancer research, but they also act as a voice for the ovarian cancer community advocating for patients. They also support patients and families navigating this horrible disease.
We specifically chose this the Ovarian Cancer Research Alliance in honor of Lee's mother-in-law who is an ovarian cancer fighter and survivor.
DONATE
We would love for you to support our monthly charity and donate what you can.
If you feel so inclined, donate to the Ovarian Cancer Research Alliance HERE.