Welcome to the first Fit Foodie Cooking Club of 2022! This month we're making Blended Baked Oats, with 3 delicious flavor combos and 1 base recipe. The whole family will love these super fluffy baked oats.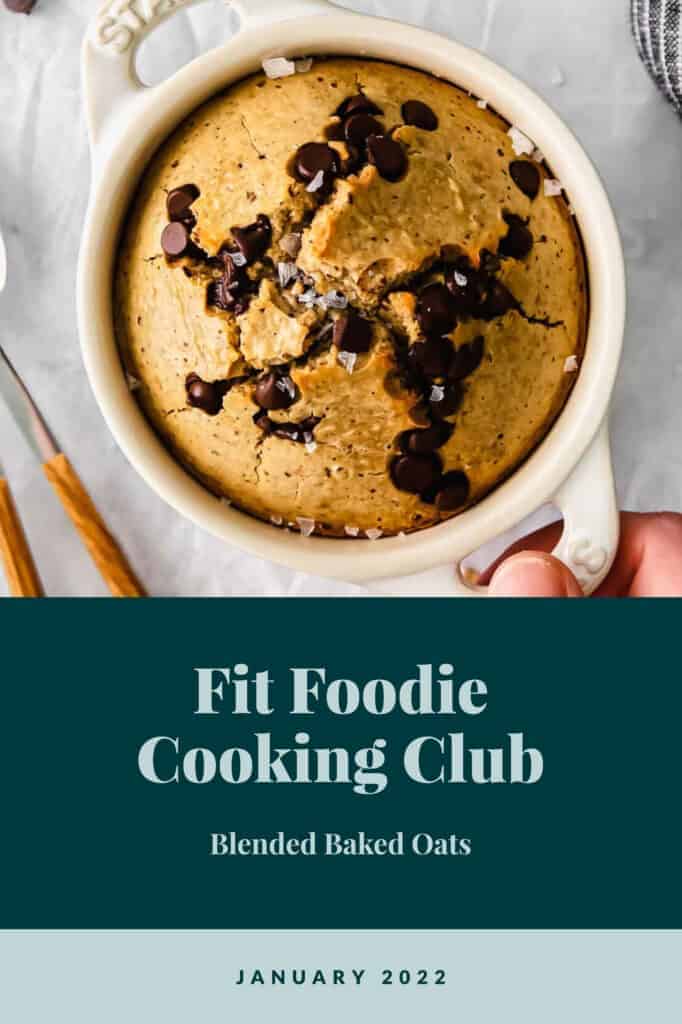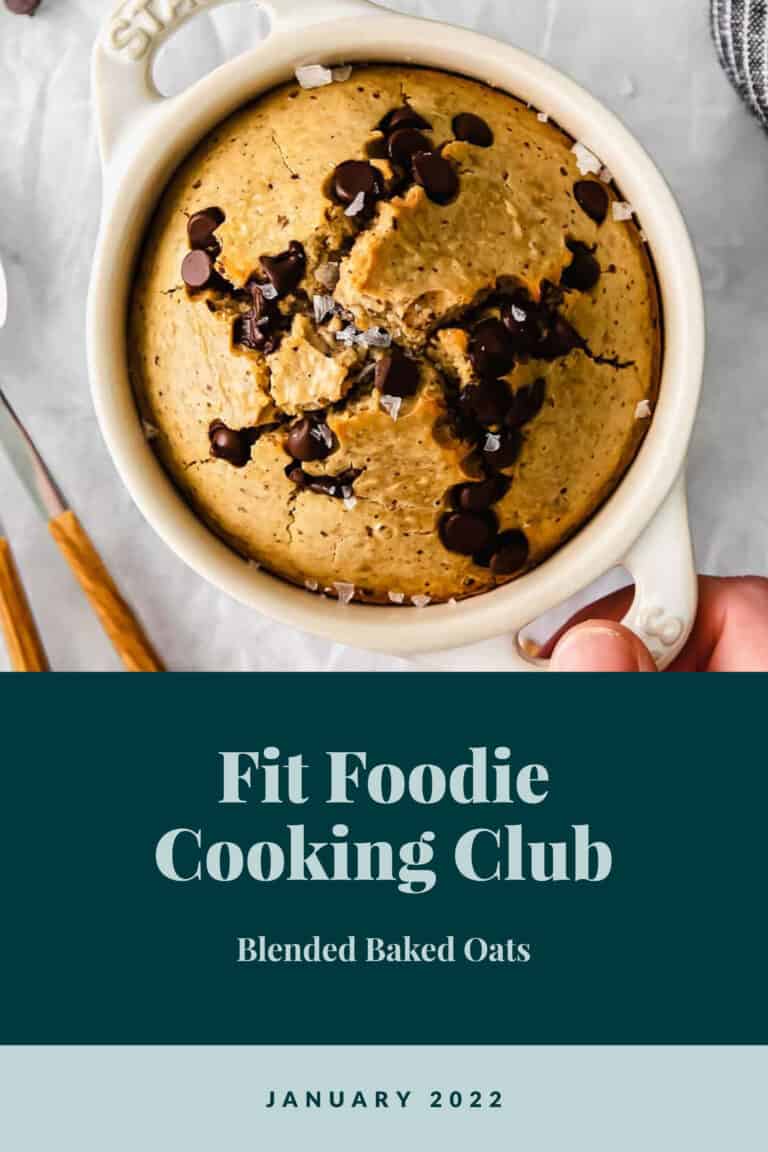 What is the Fit Foodie Cooking Club?
The Fit Foodie Cooking Club is a monthly cooking challenge to get you in the kitchen cooking from scratch!
We thought there was no better way to bring our virtual community together than to all make the same recipe each month to celebrate real food.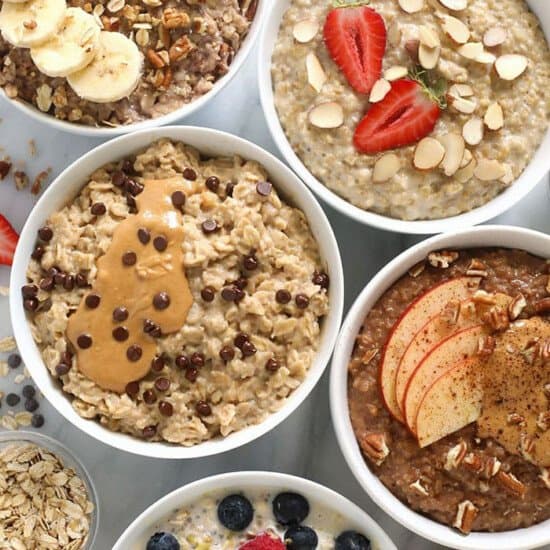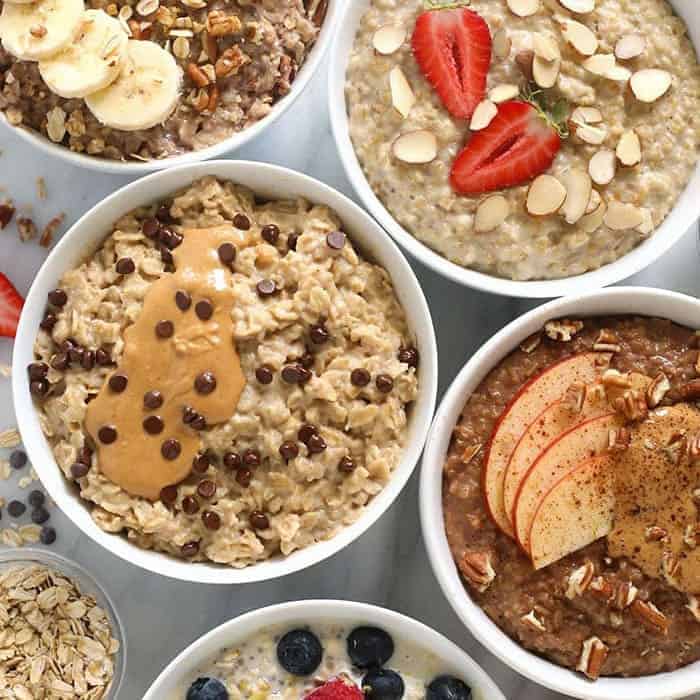 Join the Club!
Fit Foodie Cooking Club
Be the first to know about the recipe of the month + get other Fit Foodie Cooking Club announcements right to your inbox!
Subscribe
January 2022 – The Details
Read the below details VERY carefully as we want to make sure your entry counts! If you have questions, please leave them in the comments of this post.
Recipe of the Month
It's time to start your day with these super fluffy blended baked oats recipes — our January Cooking Club recipe of the month 😀 We're sharing one amazing base oatmeal recipe with 3 flavor combinations you're absolutely going to love, including:
Peanut Butter Cookie Dough
Chocolate Chocolate Chip
Banana Berry
Why You'll Love these blended baked oats
One base recipe + 3 amazing flavor combos
Single serve breakfast or sweet snack packed with whole grains
Super fluffy aka cake for breakfast 😀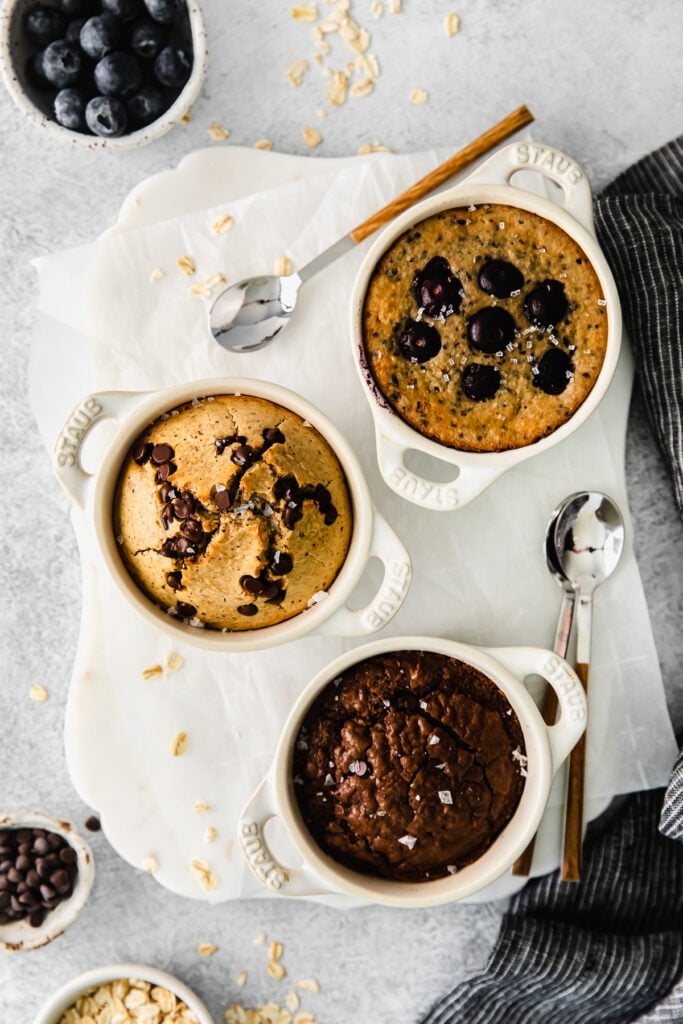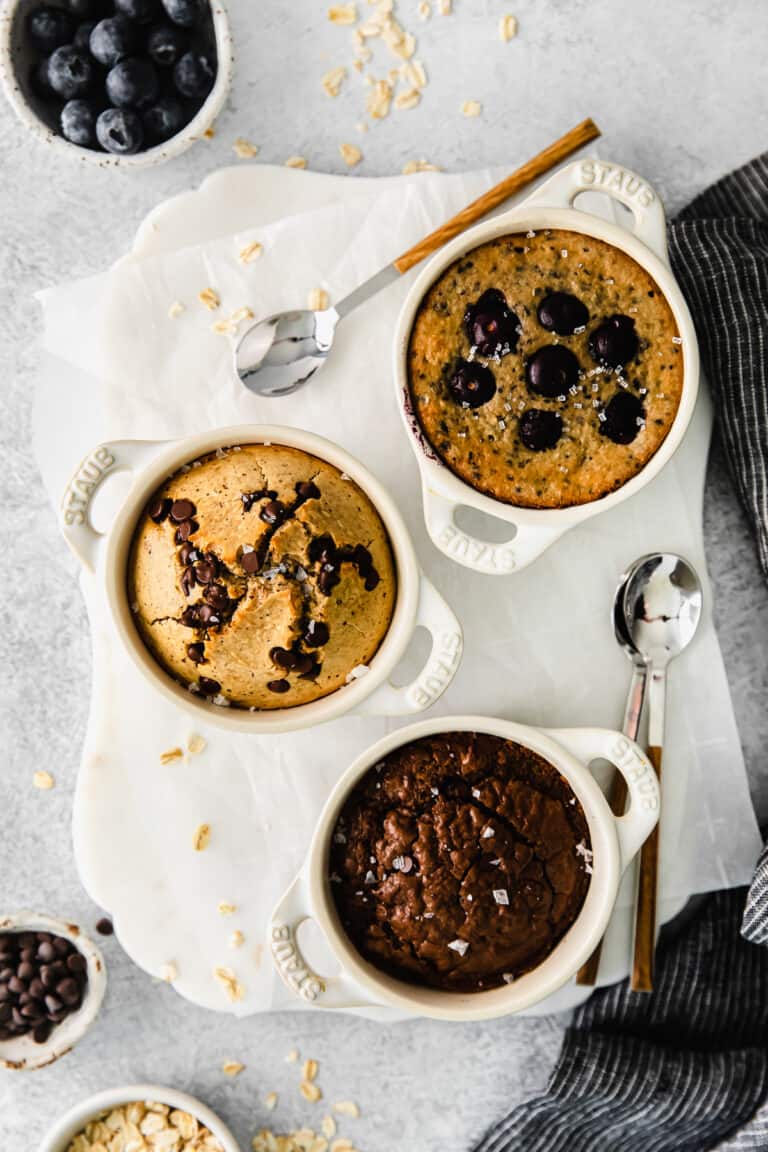 All About Blended Baked Oats
Ingredients You'll Need
The ingredients for the base of these blended baked oats recipes are staple ingredients that you probably already have on hand.
Then add in the ingredients for each of the flavor combinations to make peanut butter cookie dough, chocolate chocolate chip or banana berry blended baked oatmeal — or heck, whip up a batch of all 3!
For the Base Recipe
Rolled oats
Unsweetened plain almond milk
Egg
Baking powder
For Peanut Butter Cookie Dough Flavor
This peanut butter cookie dough blended baked oats seriously tastes just like cookie dough but is made with simple ingredients for a well-balanced breakfast.
Base ingredients +
Peanut butter
Maple syrup
Mini chocolate chips
Vanilla extract
For Chocolate Chocolate Chip Flavor
These chocolate chocolate chip blended baked oats taste like DESSERT and is made from just 3 ingredients added to our delicious base recipe.
Base ingredients +
Unsweetened plain almond milk
Cocoa powder
Mini chocolate chips
For Banana Berry Flavor
Add bananas, blueberries and honey to our base recipe for a super flavorful banana berry blended baked oats everyone will enjoy.
Base ingredients +
Mashed banana
Honey
Blueberries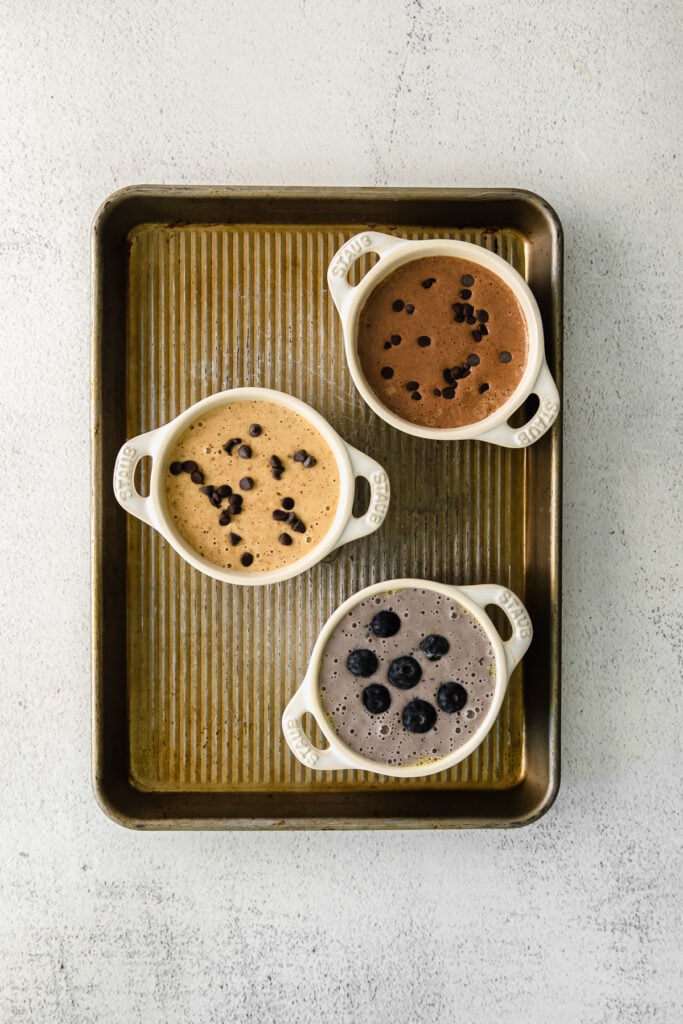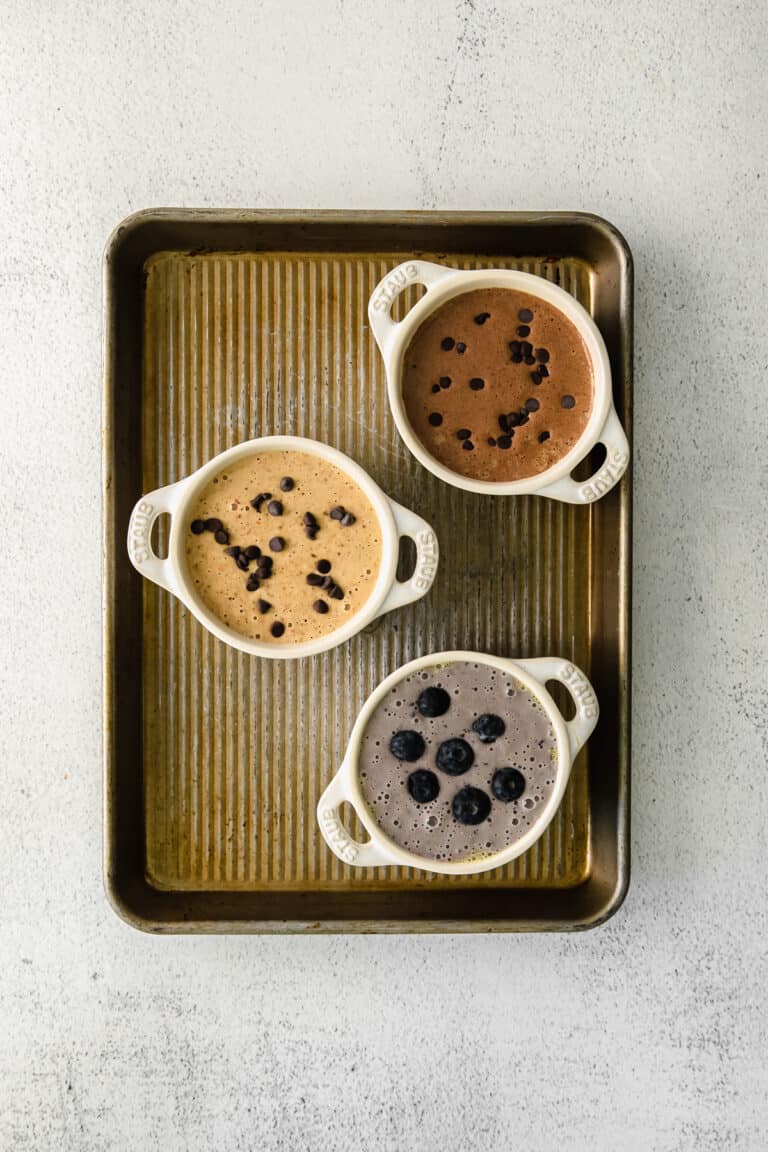 Tools You'll Need
Recipe Tips
Round up all the ingredients first: Make sure you have ALL the flavor combination ingredients and not just the base ingredients before you start making this blended baked oats recipe!
What to bake blended oats in: We love baking our blended oats in 8-oz. ramekins, but if you don't have any in your kitchen, any small oven-safe container will work, such as Weck canning jars, coffee mugs, Pyrex measuring cups, or even reduce the baking time and use a muffin tin.
Using instant oats: You can use both rolled oatmeal and quick cooking oatmeal in most baked oatmeal recipes, especially because you're blending the oats before baking for this specific recipe.
Blended baked oats for meal prep: This recipe is AMAZING for meal prep. Store your blended baked oats in the refrigerator for up to 5 days. While you can leave your blended baked oats out overnight, they will last much longer in the fridge. Or, freeze for up to 3 months.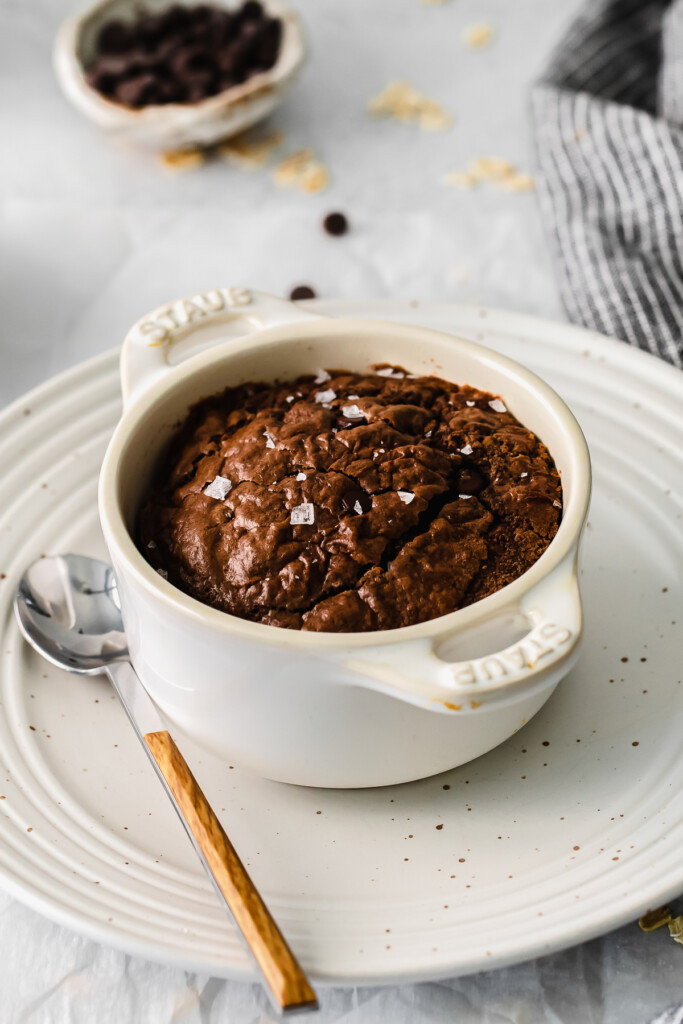 How to Enter
Now that you know how to make the recipe, it's time to submit your creation!
Go to the Blended Baked Oats blog post.
Make the recipe and snap a photo of it.
Leave a comment on the Blended Baked Oats blog post with a photo of your creation letting people know how it went. We'd love a star-rating, but it's not required. Make sure to leave your name and email in the comment form because this is how we'll contact the winners!
join the fit foodie cooking club on facebook!
Join in on the Fit Foodie Facebook fun and become a member of our FREE Facebook Group. The Fit Foodie Cooking Club group on Facebook is a way to share your cooking creations and make new like-minded friends online.
Important Dates
Tuesday, January 11, 2022 – the first day you are eligible to submit an entry.
Saturday, January 30, 2022 – the last day to submit your photo and comment.
Monday, January 31 2022 – the winners will be randomly selected and announced in this blog post and on social media.
The Prize
2 participants will each win a $100 Target gift card. The selection will be random and based on comments that are received between January 11 and January 25, 2022.
Winners will be announced on the last Wednesday of the month (January 26, 2022) via social media and blog post.
Charity of the Month
Each month we select a different charity to support. This month we're supporting UNICEF, who provides humanitarian and developmental aid to children worldwide.
UNICEF believes that nurturing and caring for children are the cornerstones of human progress. UNICEF was created with this purpose in mind – to work with others to overcome the obstacles that poverty, violence, disease and discrimination place in a child's path.
We'll be doubling the match from our giveaway winners to donate $400 to UNICEF.
Read more about UNICEF's mission HERE.
DONATE
We would love for you to support our monthly charity and donate what you can.
If you feel so inclined, donate to UNICEF HERE.