Our custom modern window treatments are here, and I couldn't be more excited to share the big reveal with all of you!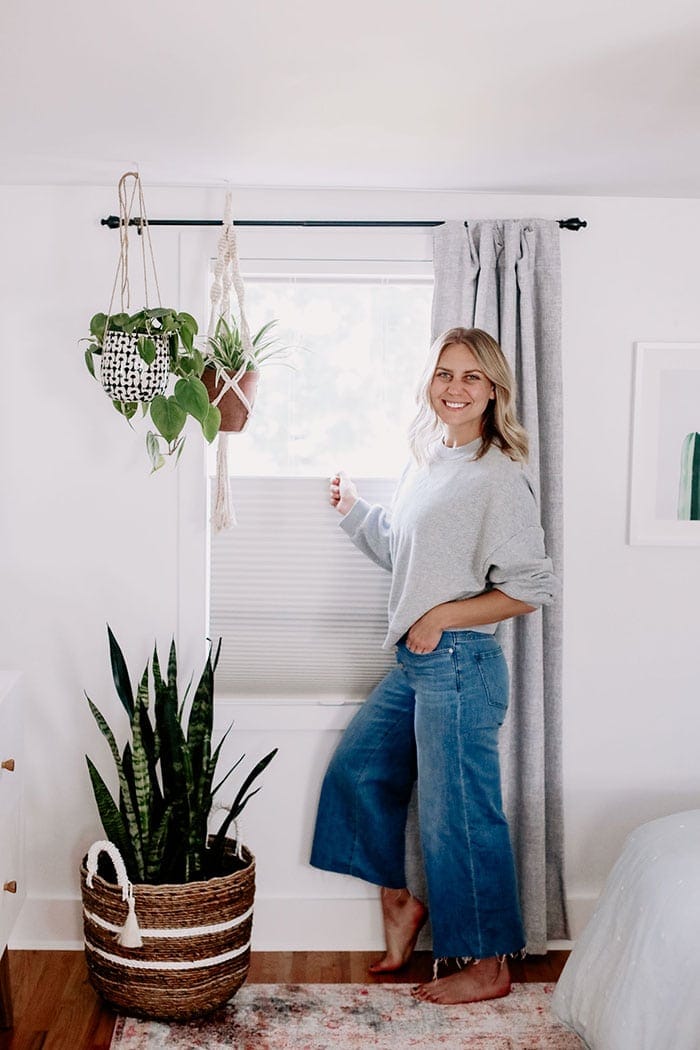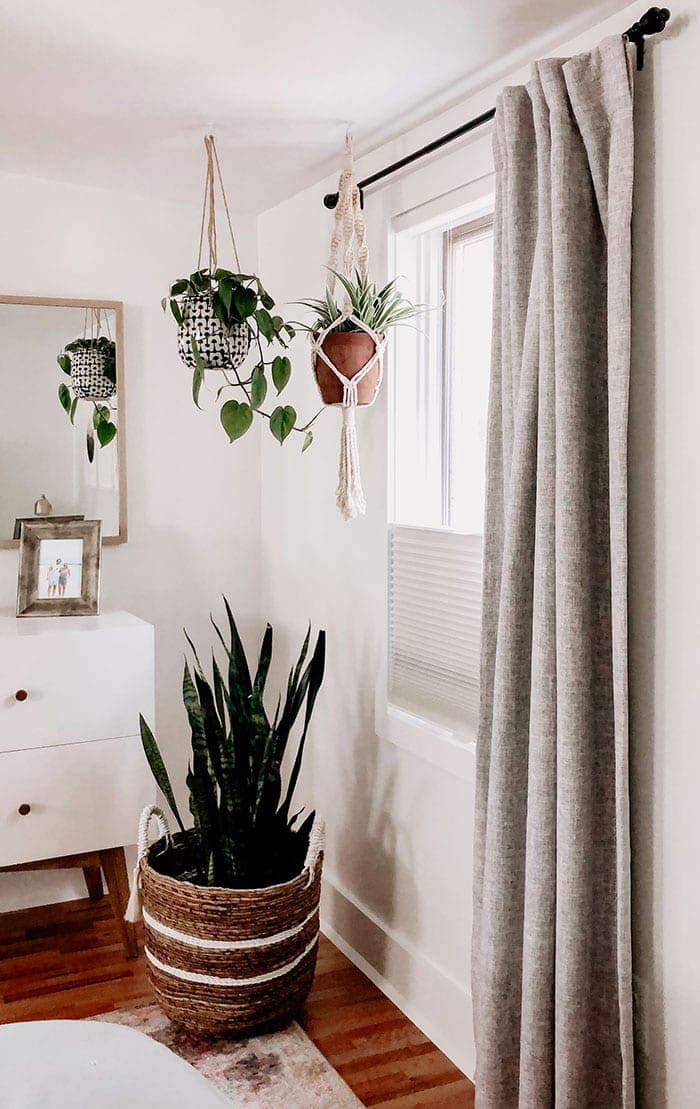 We <3 Abbott
Earlier this summer we teamed up with Abbott Paint and Carpet to completely transform the exterior of our house with a new paint color, and now we're back with another amazing house project! Many people (us included!) don't realize from their name that they also carry a huge assortment of window treatment options and extensive flooring selections outside of "carpet".
This is GREAT news for us, as we've been researching the best solution for treatments for our new windows that we got installed late last year. It's been many months of our neighbors being able to see into our house and we're ready for some much-needed privacy!
Modern Window Treatments – What We Wanted
We knew we would likely need to go custom for window treatments because our house was built in 1939 and our windows aren't standard sizes. Here's what we brought to Abbott:
Shades that blend nicely with our mid-century farmhouse + Aztec style
Shades that open from the top and the bottom (for when we want privacy, but still want to let natural light in!)
Blackout shades in the bedrooms for great sleeping
Someone to help us decide the best solution based on what we wanted aka take the stress out of this whole process
One-stop shopping and ordering process
What We Ordered
Working with Abbott took the guesswork out of how to move forward. We visited the St. Paul store to check out their showroom and look at all the window treatment options they carry.
Once we decided on Hunter Douglas and the collection we wanted to go with, an Abbott designer came out, did a full measure of each window and explained which treatments would be best for the unique sizes and shapes of our windows. After that, they handled the ordering, timing, and scheduling of install.
That's right…Mark and I didn't have to deal with installing ourselves..because let's face it, that would have taken DAYS.
All in all, it took a total of about 4 weeks from the time we decided what brand and styles to go with to the installation day.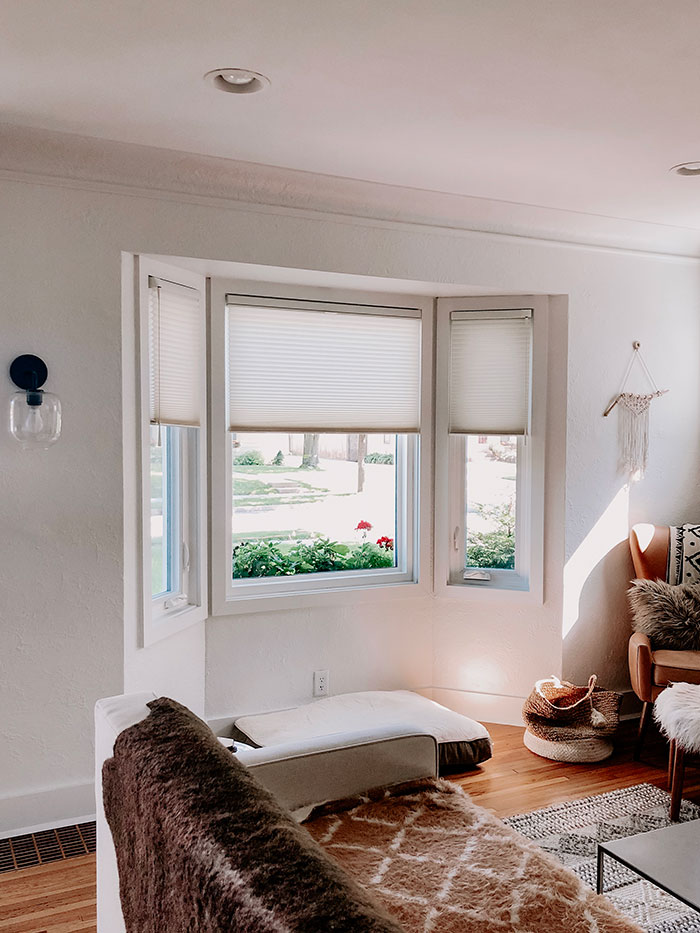 Hunter Douglas
We went with the Duette Collection of Honeycomb Shades by Hunter Douglas on all of our windows in the Journal color, with Elan fabric. Now, what do all those words even mean?!
It means that we found window treatments that open from the bottom and the top, are a white color that blends well with our wall color and decor, and we're so excited they're finally installed! Oh, and blackout shades in the bedrooms HUZZAH!
Custom window treatments throughout your home are certainly an investment, but with that initial investment comes many long-term benefits that we're excited about, including
energy efficiency
sound absorption
privacy
overall aesthetics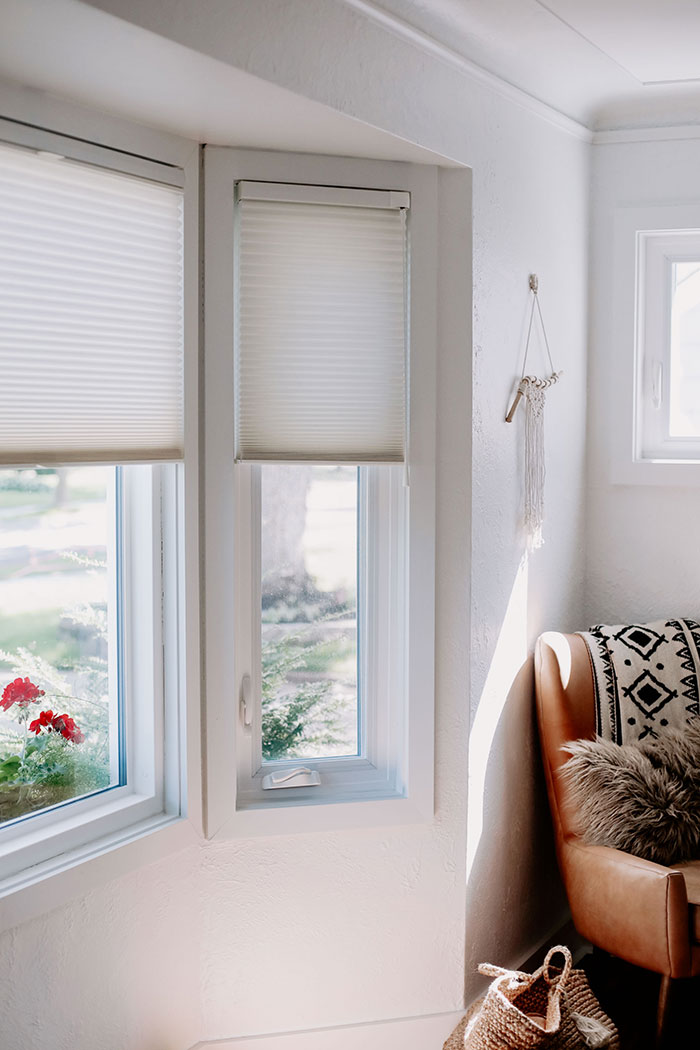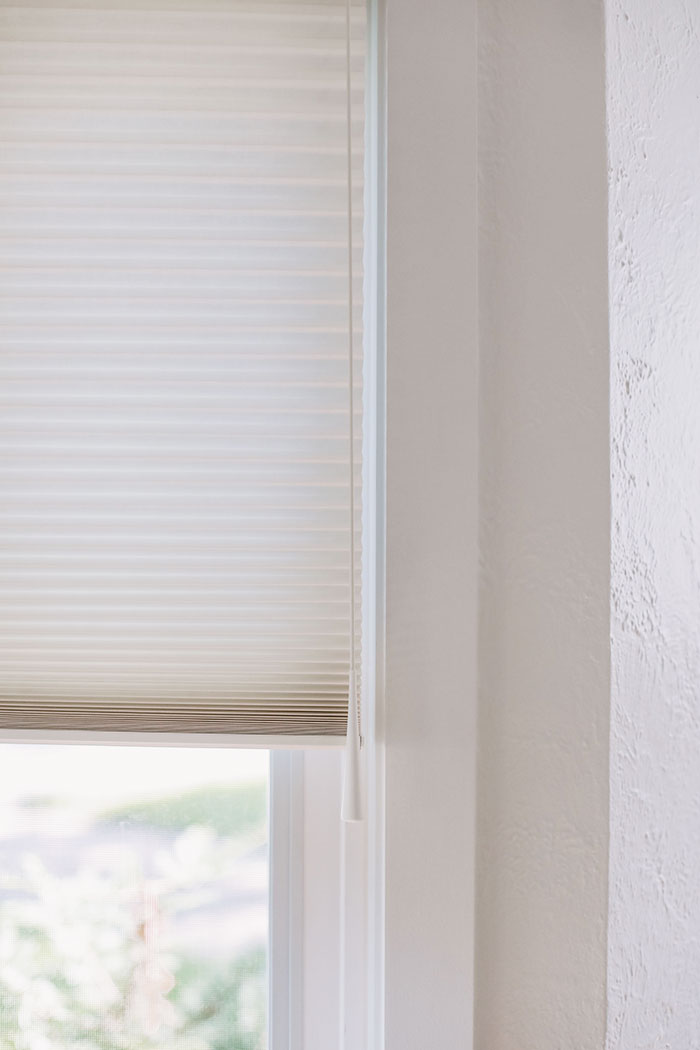 Abbott's Biggest Sale of the Year
The timing of Abbott's biggest sale of the year could not be better for all of you Minnesota dwellers out there! Abbott is celebrating their 9th Annual Private Sale, which you're all invited to attend. The sale is guaranteed to have Abbott's lowest prices of the year, and here's how it works:
Attend one of the 3 in-store events (one at each store location!). At the event, you'll be able to chat with the amazing staff and designers at Abbott, and register to lock in their discounted pricing. You'll receive a folder that includes all of the information on what the sale is about and how to go about placing your order. That is all you have to do!
You'll have 30 days to place your order to receive the discounted prices. This can be on paint, flooring, window treatments, and more.
There truly is no reason to not show up to one of these events and register! There's absolutely no purchase required, but once you're registered, you're guaranteed to get the private sale pricing. So, if you've been thinking about new flooring, paint, or window treatments, now's the time, people, just in time to get your home ready for the holidays!
Plus, the private sale occurs outside of regular business hours, so you're free to browse the selection of paint and decorating with experts available to chat about your future projects. And snacks and drinks 🙂
Get the Private Sale dates and locations on your calendar ASAP:
St. Paul: Sunday, September 22 from 3:00 PM – 4:30 PM
Stillwater: Thursday, September 26 from 6:00 PM – 7:30 PM
White Bear Lake: Sunday, September 29 from 3:00 PM – 4:30 PM
This post is sponsored by Abbott and Paint and Carpet. I was compensated and all opinions are my own.