Oatmeal never looked so good. Make this Healthy Superfood Oatmeal Bowl that's loaded with fiber, antioxidants, and a hint of Pure Canadian Maple Syrup.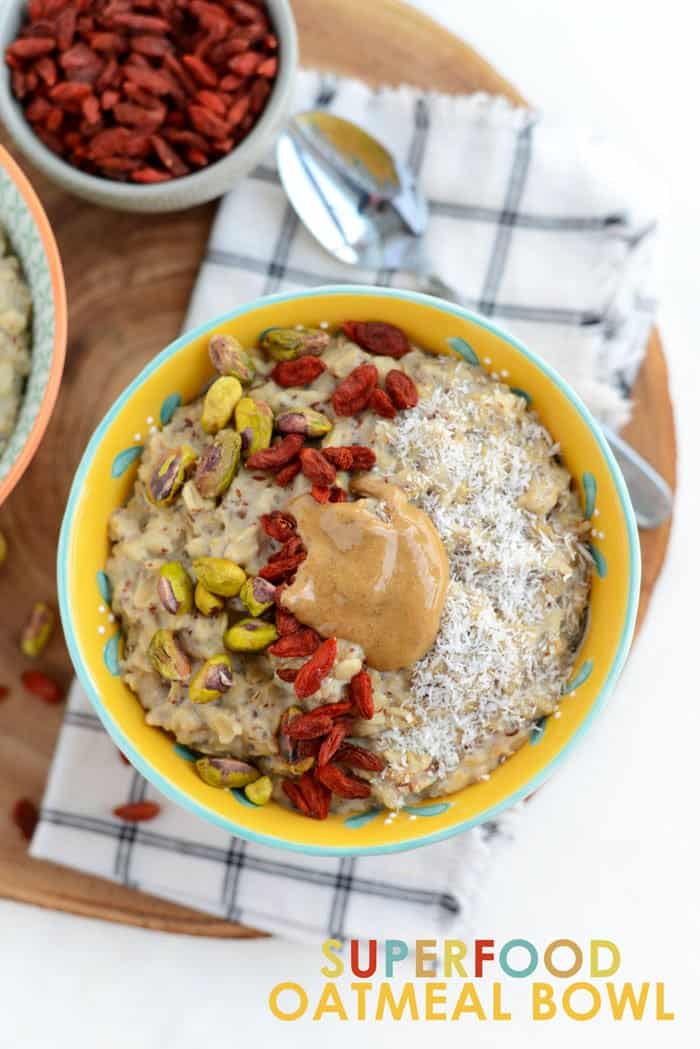 One thing that I never go without is my morning oats….and I mean that 100%. You can even ask Blake. I am a little nutty when it comes to my breakfast and I'd say that 340 days out of the year, it's a form of oatmeal. It can be any kind of oatmeal…hot, cold, overnight, etc.
Long story longer…I am kind of like a crazy cat lady, but with oats. If it's on the menu, I'm ordering it!
So this week- I made a giant pot of rolled oatmeal jam packed with seeds…ground flax and chia to be exact. I used unsweetened vanilla almond milk for my liquid and a hint more of vanilla. To bring out all the flavors I added my favorite all natural sweetener- Pure Canadian Maple Syrup <–I go through that stuff like it's my job.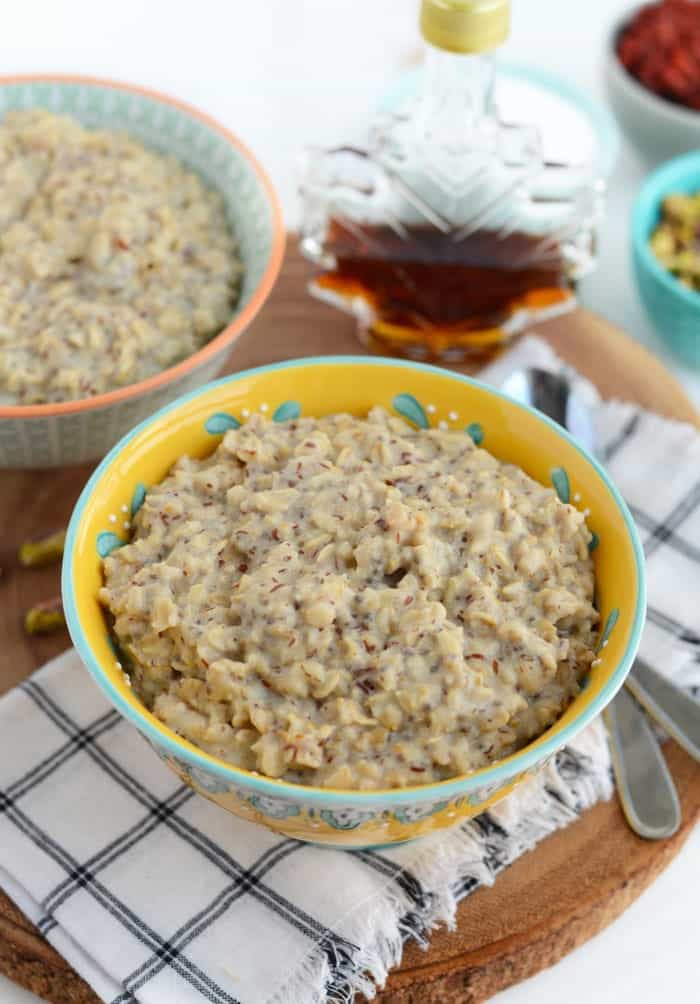 Topping my oats is where all the fun happens because the options are endless. I wanted to keep a theme of "superfoods" so I added all my favs…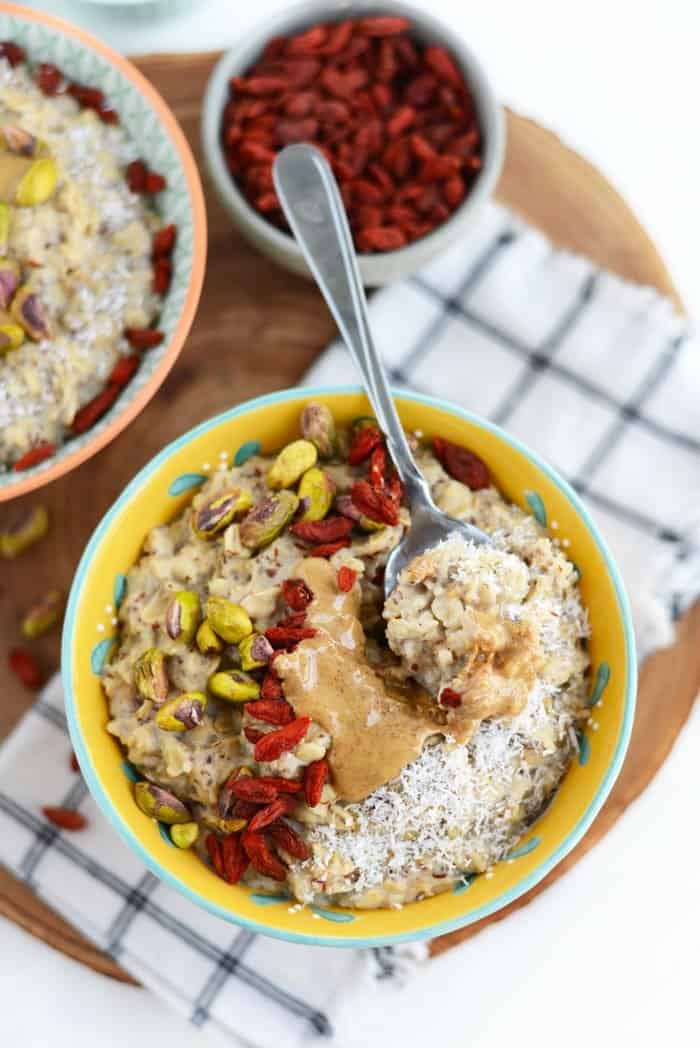 Oh and here's a little refresher on why I love 100% pure maple syrup so much (I use it in everything)!
No added crap!
all-natural sweetener
paleo and vegan
gluten-free
tasty as can be
Recipe
Superfood Oatmeal Bowl
Prep Time:

5 minutes

Cook Time:

10 minutes

Total Time:

15 minutes
Instructions
Place all ingredients in a medium size pot. Turn heat to medium/high and cook for about 10-15 minutes, or until oatmeal has thickened to a porridge.
Nutrition
Serving Size:

~1 cup, cooked
Similar

Here's more of my favorite oatmeal recipes from the FFF archives…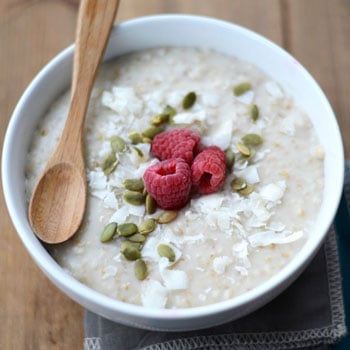 Happy Sunday Friends!
This post is sponsored by Pure Canadian Maple Syrup. I was compensated, but all opinions are 100% my own.