HAPPY WEDNESDAY FRANDS! Man Candy, Sister, Sister Boy, and I left super early this morning for the great north. We are headed to the Boundary Waters (BWCA) for a long weekend off the grid. If you're not from Minnesota I'm sure you're like WTF is the Boundary Waters…well BWCA stands for Boundary Waters Canoe Area Wilderness. That's right…we're canoeing and camping and all I have to say is thank the man above that my sister is coming with us 😛 Tonight we are spending the night in Grand Marais, MN at an adorable Bed and Breakfast called the MacArthur House B&B. Coincidentally Linley and a few of her friends are also in the Boundary Waters this weekend so we are planning on grabbing beers . Friday morning we will head into the Boundary Waters portaging out of Tuscarora. I've got a recap post planned, so don't worry you will get to see pics!
Anyways- I'm super excited to be back with another Thing I'm Loving Lately post! This is a series where I feature my favorite things/brands on FFF. Today's theme is all about MINNESOTA. While I'm a Wisconsin girl at heart (It's where I spent most of my childhood), I've called Minnesota home since 2008. Holy cats that's 8 years! One thing I love about MN is it's love for all things MN-made (or based)! Minnesotans in general love to support small businesses and it just so happens that so does Team Fit Foodie! The entrepreneur scene in Minneapolis/St. Paul is pretty tight niche and it's such a fun community to be apart of. There are about a thousand other MN-based businesses that I could have featured in this post, but I really wanted to focus on apparel/accessories. Yah gotta wear clothes, AMIRIGHT?
Let's check it out – – –
MSP CLOTHING
Talk about adorable tees and tanks, people! MSP Clothing is all about reppin' the state of Minnesota and people from Minnesota want you to know you're from Minnesota! PS: I love that everything is designed in St. Paul and are printed in Minneapolis so that both the West and East-sides are covered 🙂
Products featured: Paul + Babe Unisex Tank | Minnesotan Unisex Tank | MPLS Script Unisex Tank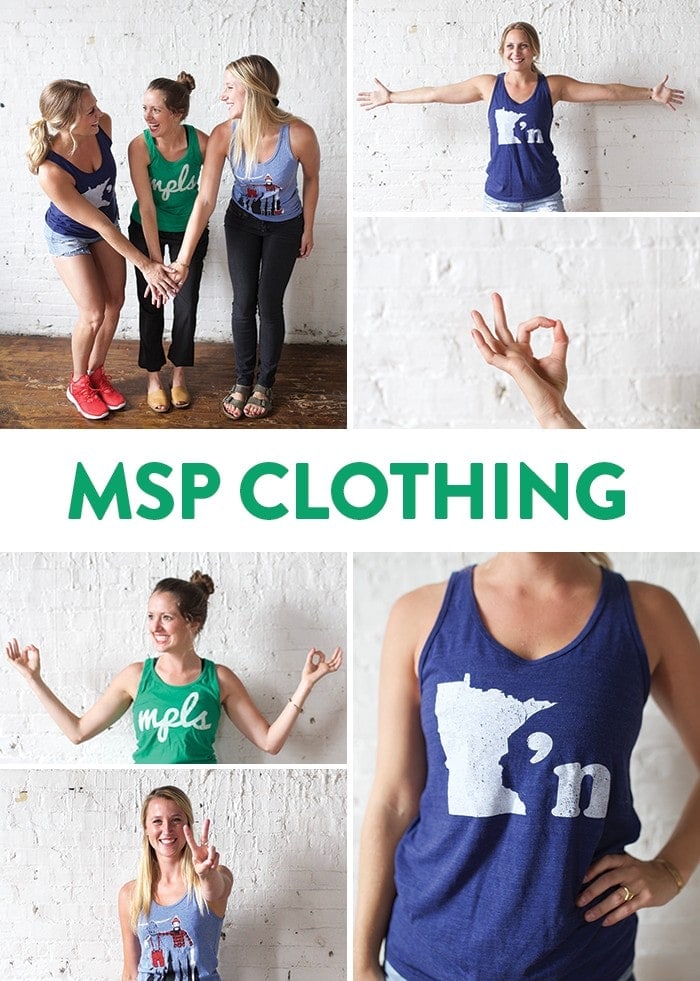 Follow MSP Clothing on: Website | Instagram | Facebook
SOTA CLOTHING
Sota Clothing is such a cool brand run by such a cool dude out of Minneapolis, MN. Spencer and I have a lot of mutual friends and seem to run into each other at coffee shops and events around the Twin Cities. I've watched Sota Clothing take off into such an amazing business over the last couple of years. Everywhere I go in Minneapolis/St. Paul I see someone wearing something from Sota. That says a lot, people! This past Christmas I dressed all my people with Sota so they could join the cool kid club. One of the coolest things Spencer did earlier this year was revamp an old camper to make a Sota Clothing Truck. It's legit the coolest thing I've ever seen. Take a look at some of our favs form Sota —>
Products featured: MN Paddle Zip-Up Hoodie | Happy Cabin'er Women's Tank

Follow Sota Clothing on: Website | Instagram | Facebook
PAISLEY AND SPARROW
Paisley and Sparrow is a business near and dear to my (and Lin's) heart! Lin and I are personal friends with Jen, the founder and owner and meet with her on a regular basis to talk about life and business. Paisley and Sparrow has a much deeper mission than just beautiful accessories. P&S accessorizes with purpose. That's right, Jen sources all of her jewelry from organizations that make a difference in the world and that give back to marginalized communities. Check out some of Team Fit Foodie's favorite pieces from Paisley and Sparrow's Current Collection —>
Featured products: Mini Midwest Necklace | Indra Necklace Cream | Layered Spike Earrings Turquoise

Follow Paisley and Sparrow on: Website | Instagram | Facebook
MINNETONKA
I have been a Minnetonka girl since I can remember. I've been the proud owner of their classic moccs, boots, slippers…you name it, I've owned it! I love the quality, the design, and the comfort…and the fact that their HQ is right in Northeast Minneapolis. SO AWESOME. Check out our current favorite, the Kilty Hard Sole in 3 colors —>
Products featured: Kilty Hard Sole (red, grey, and black)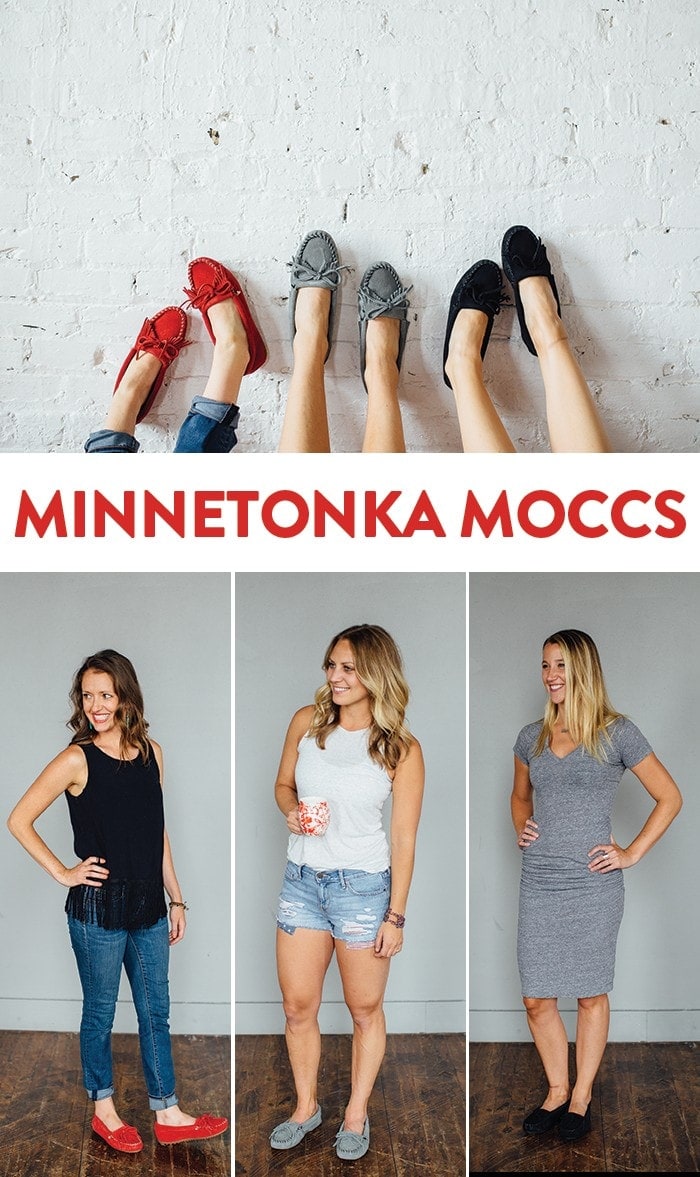 Follow Minnetonka on: Website | Instagram | Facebook
If you are from MN, I'd love to know some of your favorite local brands! OR- if you already own any of this awesome stuff…tell me about it!