This Vegan Chai Hot Chocolate takes 5 minutes to make, is low calorie, and full of Fall flavor!
I totally didn't even realize that Tuesday was the first day of Fall. I thought I had at least a week to enjoy the last tid bits of Summer.
Trees are already changing here. There's an entire street in my neighborhood of hardcore Fall colors. I mean hardcore. #sigh. 
I've been pulling back on the Fall recipes but Fit Foodie is officially going full force…autumn-style.
So, I sent Blake to the grocery store while I was away in Canada and told him to get me Almond Milk. I can't live without that stuff. I usually drink the 30 calorie, unsweetened variation, but he came back with the 60 calorie, original variation. He tried, right?!
Turns out- original almond milk is perfect for this recipe! You want it to be slightly sweet, so that the chocolately chai-ey flavors come out! If you only have the unsweetened variation, you can try adding some coconut sugar, honey (not vegan), or maple syrup!
I'm excited to bring out my DIY Chai Spice. It's been sitting patiently in the cabinet since last winter.
If you are lazy (jk) and don't want to make your own chai spice, it should be easy to find at this time of year at pretty much any grocery store or Target. I do have to say- making your own mix is SO MUCH BETTER.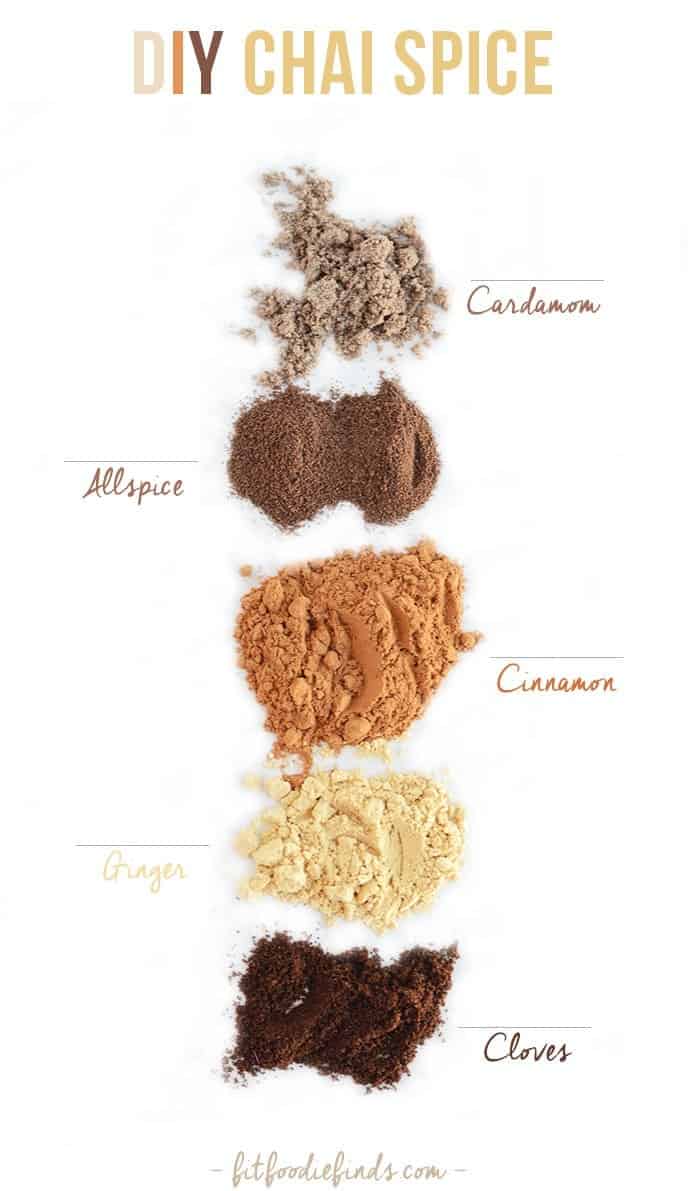 Check out the nutrition stats for this recipe (serves 2):
Per Serving: 78 calories | 12g carbs | 3g fat | 2g protein | 7g sugar
Recipe
Vegan Chai Hot Chocolate
Prep Time:

5 minutes

Cook Time:

5 minutes

Total Time:

10 minutes
Ingredients
4 cups unsweetened almond milk
1/4 cup cocoa powder
1.5 teaspoons DIY Chai Spice
1 teaspoon vanilla extract
3 tablespoons maple syrup (or more to taste)
Instructions
Place all ingredients in a medium-size saucepan. Bring to a rolling boil and whisk until spices and cocoa powder have dissolved. Reduce heat and let simmer for 3-5 minutes.

Top with your favorite whipped cream or frothed milk.
Similar
I am slightly obsessed with these little mugs. Target– you get me every single time I walk into the store. For bananas. And walk out $100 poorer.
Love chai? Check out these recipes….