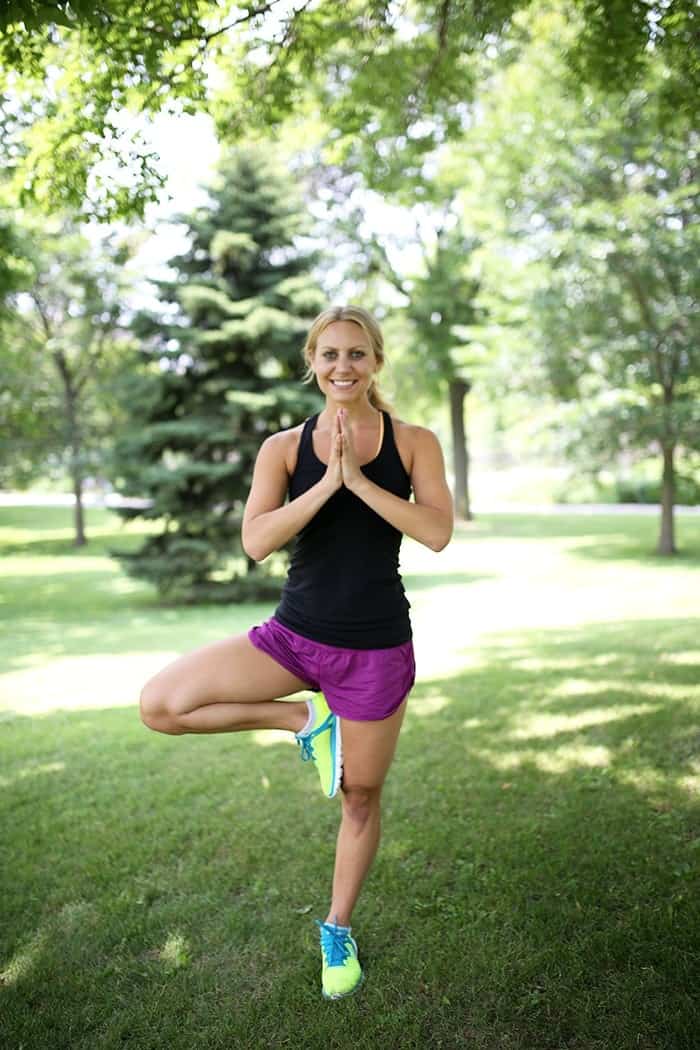 Summer in Minnesota is the reason why I live in Minnesota. The days are perfectly long, the sun shines 95% of the time, and temperature is consistently above 70 degrees. It's also the best time of year to work from home. Why? Because I can take my workout outside and not freeze my butt off, which a major struggle from the months of November to March.
I also love being able to wear shorts on a daily basis. 1. I am most comfortable in shorts and 2. I own a lot of shorts and 3. I feel like shorts really accentuate my shoes. And shoes matter 🙂
Um, how amazing are these kicks?!
The Under Armour Speedform Fortis' are AMAZING. In my opinion, they fit similar to my all time favorite shoe, the UA Speedform Gemini's, but are lighter in weight. I have become a HUGE fan to the seamless shoe. I've been on the lookout for a lightweight shoe that is both aesthetically pleasing and super comfortable. WINNING. Love the highlighter green and the fact that it feels like I'm barefoot they are so light!
I also love that you can jump in a puddle (or have really sweaty feet) and these shoes will be dry a few hours later because of their fast-drying fabric. These shoes are technically built for running, but I love me a shoe that's great for cross-training too. I've already put these bad boys through all kinds of good workouts.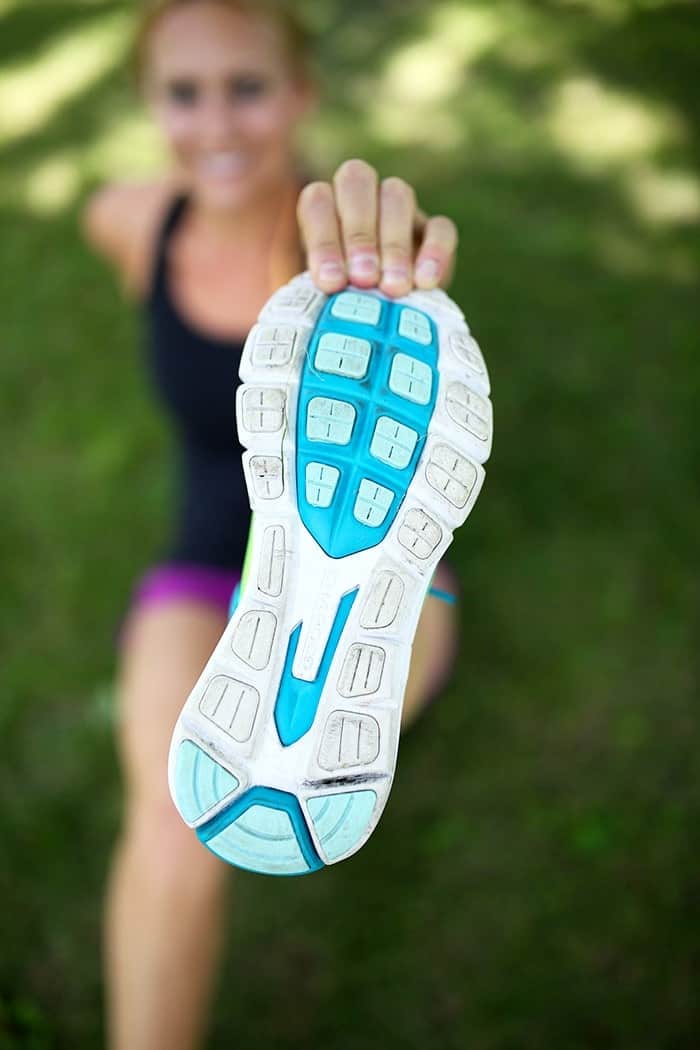 Like this workout!
One thing that stays pretty consistent year round is the fact that I prefer short, intense workouts over long and steady workouts. I'd much rather GET IT DONE so that I can enjoy the rest of my day 🙂 Timed workouts have been my go-to lately because I know exactly how long I have to work really hard for before it's all over.
Insert – 20-Minute Plyo Burn.
Linley and I did this workout last week on a hot day and I was SO SORE the next day. Holy burnnnnnnn. All I have to say is I hope you have a great playlist and a towel because if you do this, you will sweat.
This 20-minute plyo workout combines high intensity movements with a circuit style workout that will keep you engaged and sweating your butt off the entire time!

20-Minute Plyo Burn
Directions: Complete the circuit as many times as you can for 20 minutes straight.
Warm-Up: Begin by running 1 to 2 miles at a light pace to warm up.
10 180-Squat Jumps: Begin standing with your feet hip-width distance apart. On the inhale, lower down into a squat, keeping the weight in your heels and chest up. As you exhale, explode off the ground and turn 180-degrees. Land back down softly in a squat and repeat.
10 Lateral Bounds: Set two cones about 10 yards from each other. Get low, and shuffle back and forth between the cones, tapping the ground every time you get to one end. There and back = 1.
5 Elbow-to-Knee Push-Ups: Begin in a high-plank position with your shoulders stacked over our wrists. Pull your right knee to your right elbow, while keeping your hips square to the ground. Then, reset back to plank. Pull your left knee to your left elbow, while keeping your hips square to the ground. Then, reset back to plank. Finally, lower down into a push-up by leading with your chest and keeping your neck straight. Option to drop down to your knees for the push-up.
30 Jump Roes: Using a real or imaginary jump rope, jump rope 30 times.
Disclaimer: This post is sponsored by Finish Line. I was compensated and all opinions are my own. Thank you for your continued support!
What is the best time of year in your state?
Do you prefer short and intense workouts or endurance workouts?