Er Mer Gerd is right. This dinner was from a last week and I've been dying to share it.
I was a virgin Pad Thai Maker…until Annie Chun's Pad Thai Brown Rice Noodles came into my life. That's right. Brown. Rice.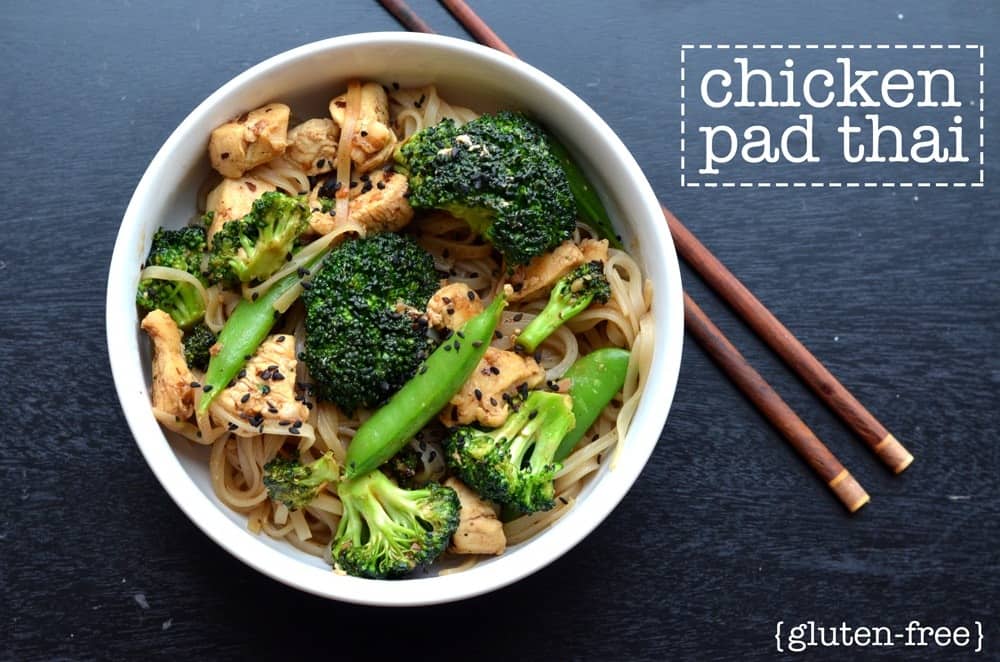 I picked up a packaged on Brown Rice Pad Thai Noodles from my local Whole Foods along with some other saucy accessories: Black Bean Garlic Sauce and Hoisin Sauce. These are the two primary ingredients I used for the pad thai sauce.
The Black Bean Garlic Sauce is more like a paste. All you need is a 2-3 Tablespoons per 1 pound of meat. Also- it says it was made in a factory that has wheat/gluten…so it is not certified GF. If you have celiac or are gluten sensitive, I just wanted to bring this to your attention!
What really excites me about this meal is the noodles. 2 ingredients make up those noodles. 1. Brown Rice Flour and 2. Water.
Chicken Pad Thai
Ingredients (Serves about 4)
– 1 package of Annie Chun's Brown Rice Pad Thai Noodles (or any other brand)
– 1 lb. chicken breast, diced
~ 4 cups raw broccoli
– 2 cups pea pods
– 2T Black Bean Garlic Sauce
– 2T Hoisin Sauce
– 2T olive oil
– 1-2T black sesame seeds for garnish
Method
1. In a medium sized pan, heat olive oil over medium-high heat. Then, cook chicken breast, periodically stirring so it gets cooked all the way though. It usually takes me about 5-7 minutes to cook the chicken. Set aside.
2. Next wipe out your pan and reheat 1T olive oil on medium heat. Toss in raw veggies and cook.
3. While the veggies are cooking, follow the directions on the back of the Pad Thai Noodle package for cooking instructions. Once your noodles are completely cooked, drain and rinse.
4. Ater your veggies are about half way cooked, add in the 2 sauces, plus about 1/4 cup of water. Next, add in cooked chicken and mix. Finally, add in cooked noodles and mix again. Using your best judgement, decide if you want to add more sauce or not. (I know some people are saucier than others ;) )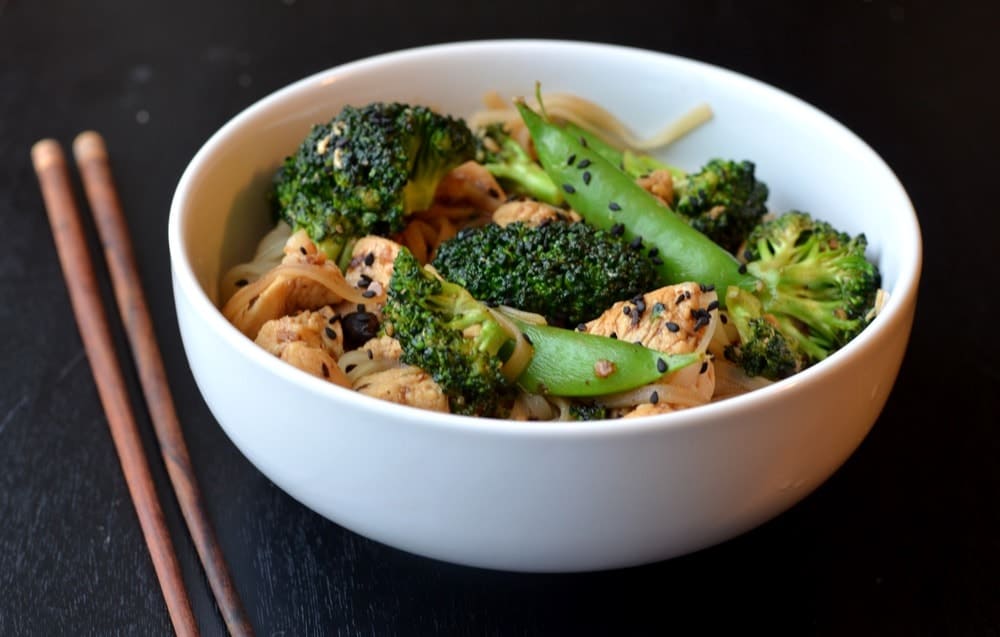 Now this makes a lot of food- so if it's just two of you…you will have leftovers!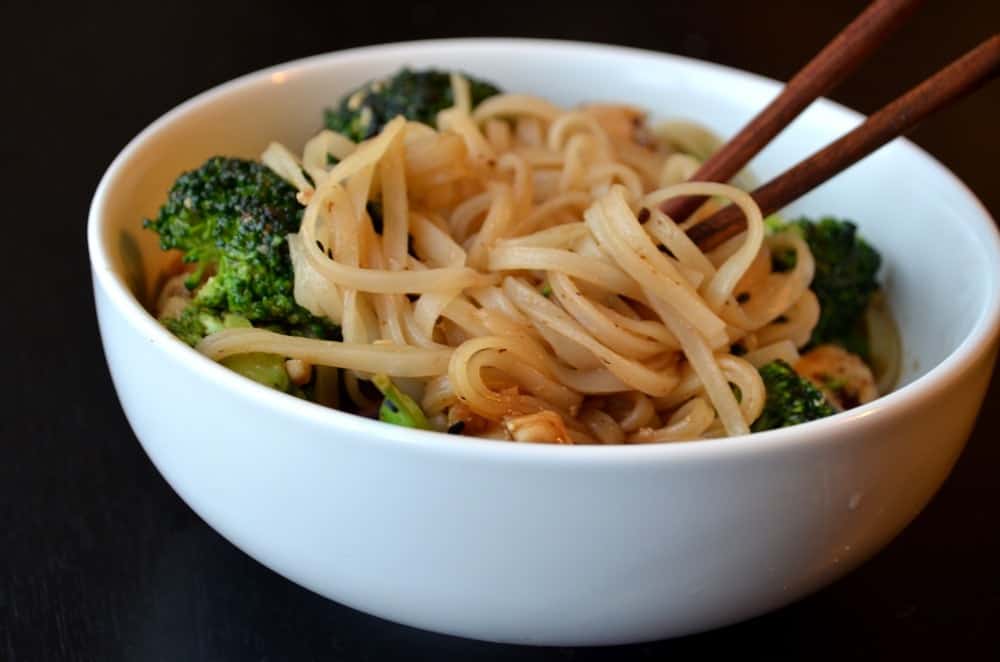 Definitely making this again.
Probably with a different protein and sauce!
What is your favorite Asian Inspired dish?