With just 3 simple ingredients you can make these Copycat Cashew Cookie Larabars that are grain-free, refined-sugar-free, vegan, and kid-friendly!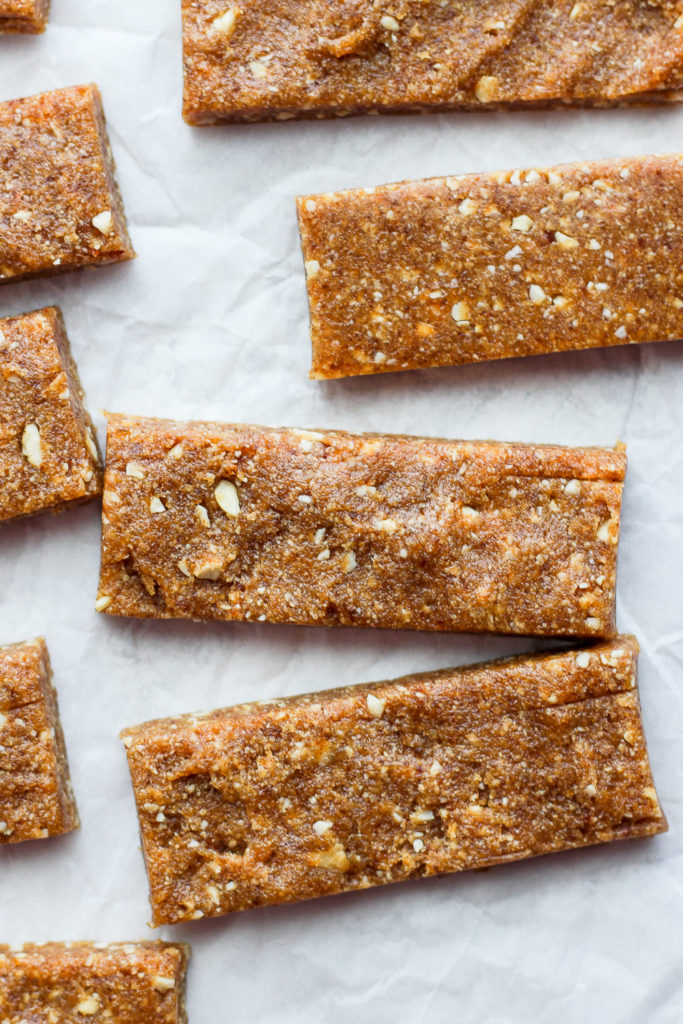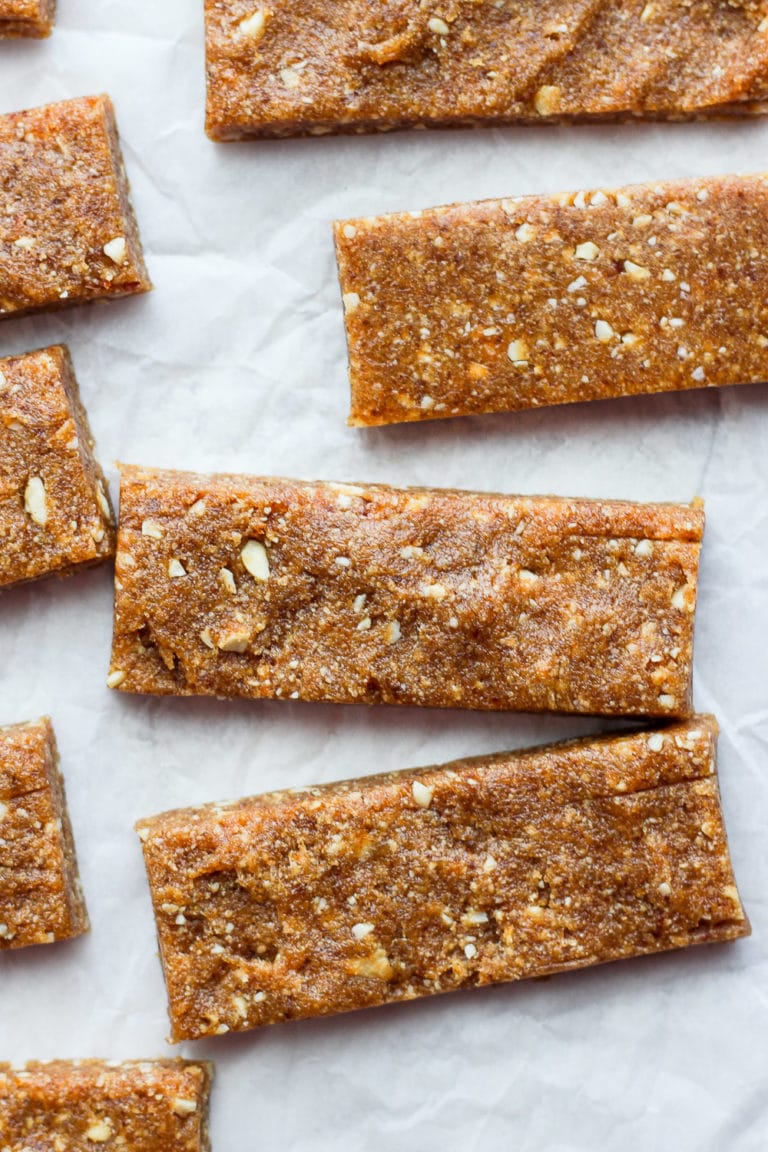 Perfect On-the-Go Snack
These 3 Ingredient Cashew Date Bars AKA Copycat Cashew Cookie Larabars bring me back to college. I always had a Larabar in my backpack because they're made with simple, whole ingredients and are the perfect energizer snack!
Cashew Cookie Larabars were my all time fav –> sweet, chewy, with a pinch of salt. I can taste these through the screen right now!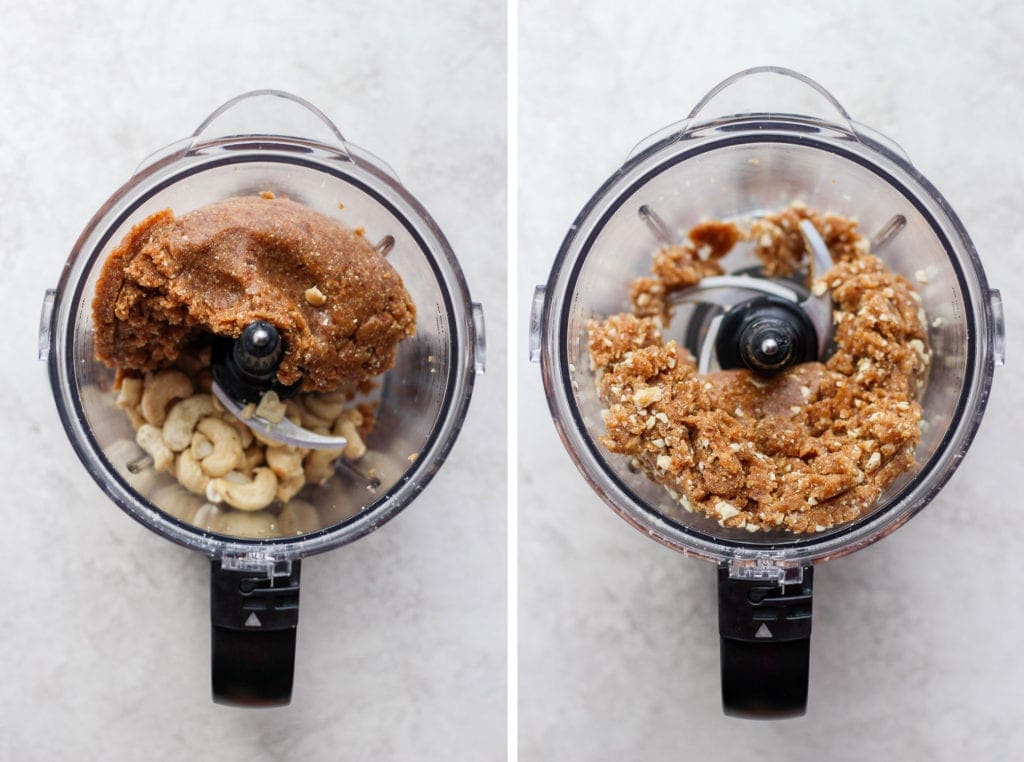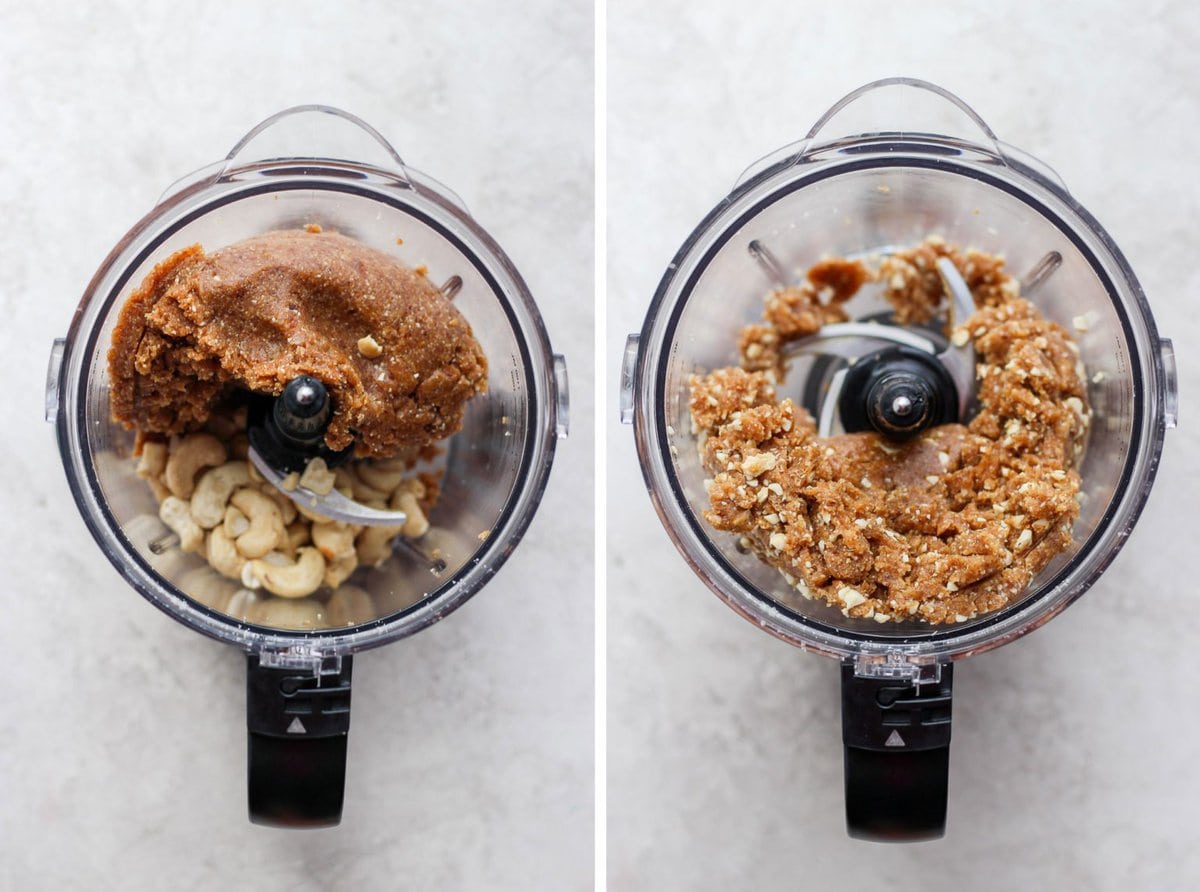 What You Need
Like I shared above, this recipe calls for 3 super simple ingredients!
Medjool dates: Dates are sweet and sticky and the base of these bars. The biggest tip I have for your dates is to make sure they are fresh and SOFT.
Cashews: Cashews are packed with healthy fats and my favorite nut!
Coarse salt: You're going to love the sweet and salty aspect that coarse salt brings to these bars.
Easy Swaps + Add-Ins
Nuts – you can use pretty much any kind of raw nut for this recipe. Try peanuts, walnuts, pecans, etc.!
Add-Ins – Since there are only 3 ingredients in this recipe, add-ins are going to be your BFF. Here are some ideas:
Chocolate Chips
Chia Seeds
Sunflower Seeds
Sprinkles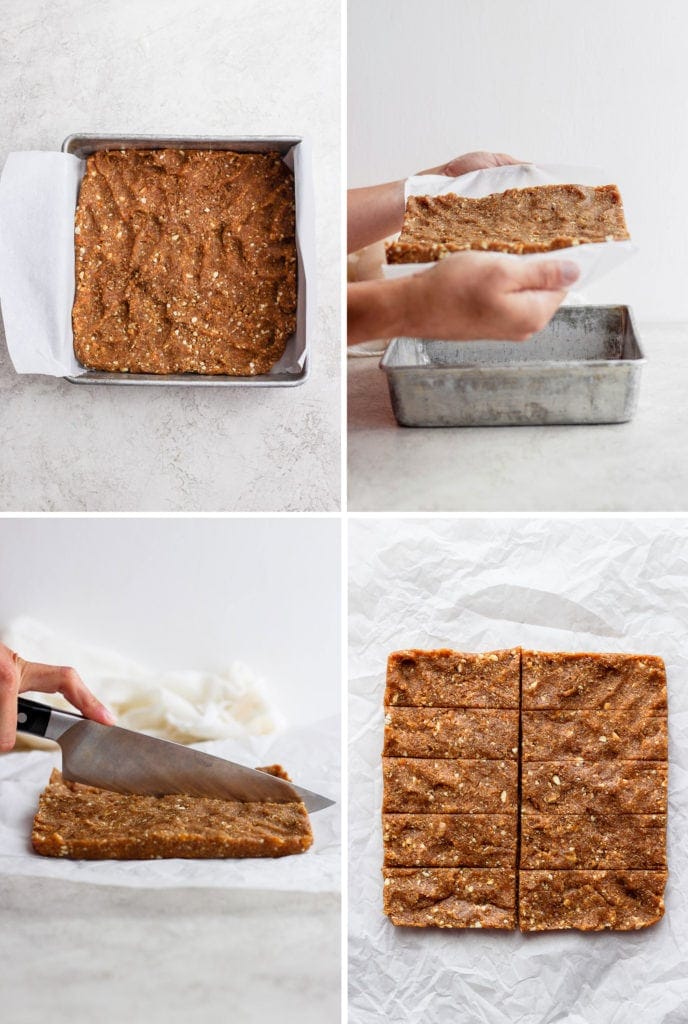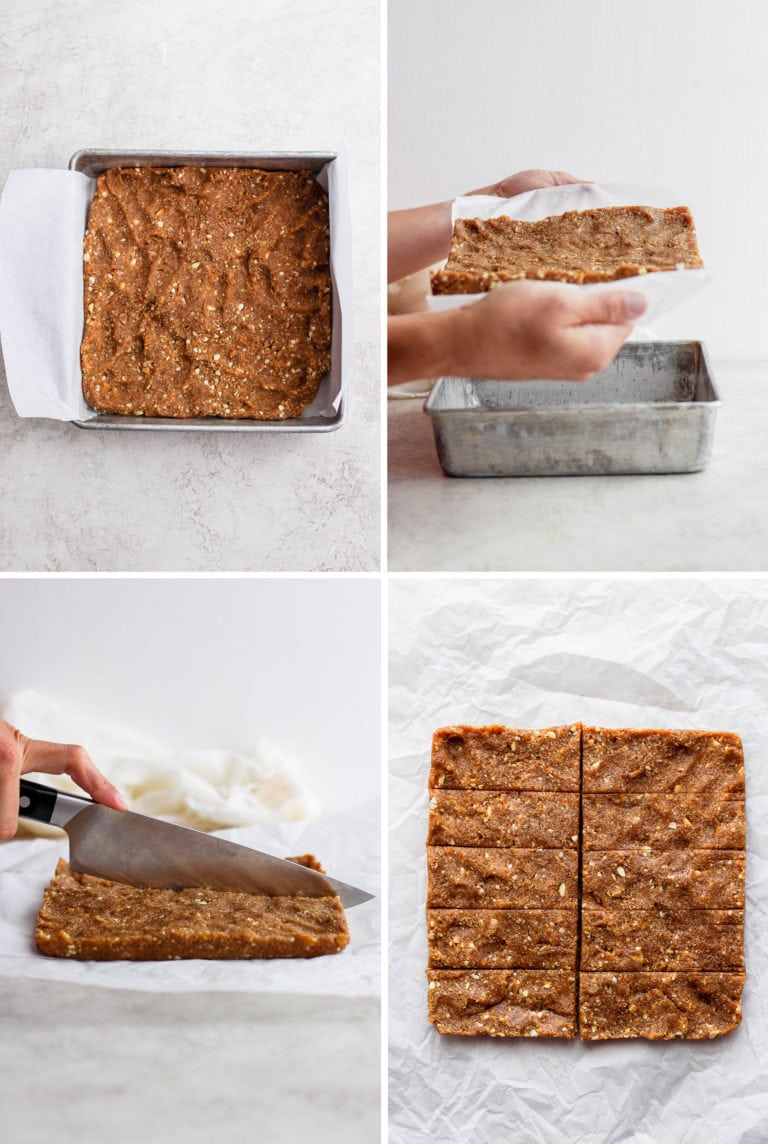 Easy Assembly
The best part about this recipe is that you literally pop everything into a high-speed food processor and mix on high until the dough pulverizes together.
Then, add a few more cashews, pulse them into the dough so they are coarsely chopped and BOOM. Now, you're ready to transfer the dough into a pan.
Transfer dough into a square pan and use your fingers or a spatula to press it into the pan. Freeze for 30 minutes then remove dough from pan, slice, and enjoy!
dough not sticking?
If your dough is having trouble sticking or if your dates won't puree it's probably because your dates weren't fresh/soft enough.
To make your dough stick, simply add water by the teaspoon until things soften up. It's as easy as pie.
Storage
Fridge: We recommend storing your no-bake bars in the refrigerator. After slicing, place them in an airtight container and then into the fridge. They will last up to 2 weeks.
Freezer: Option to freeze these bars for later. You can either slice them into single-serve bars and wrap them in tin foil or wait to slice them and wrap the entire recipe to thaw and slice later. Will last up to 3 months.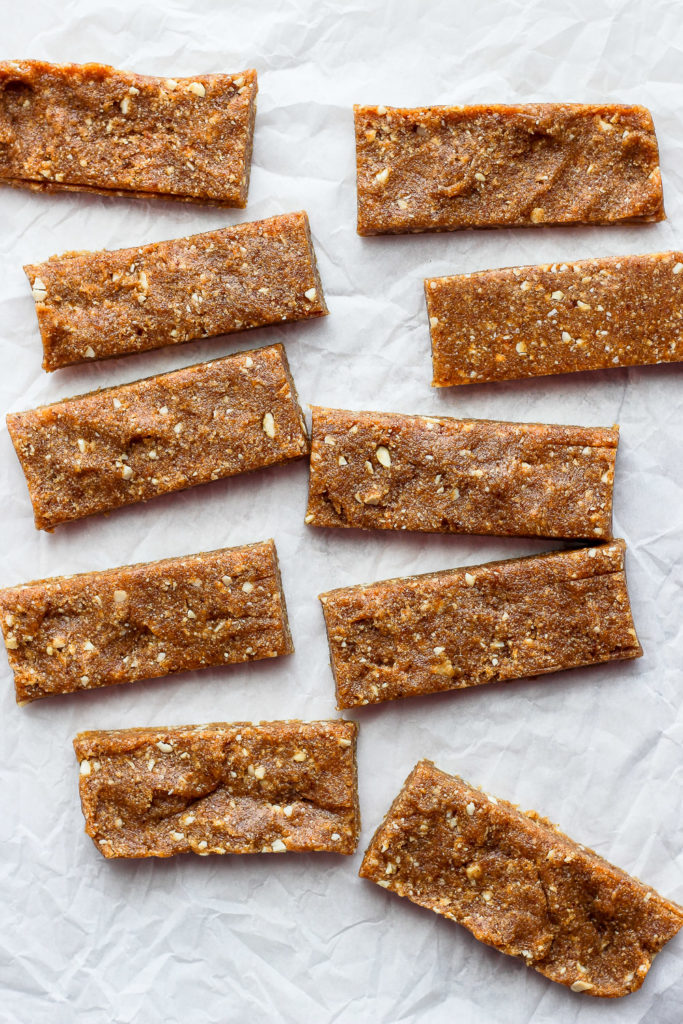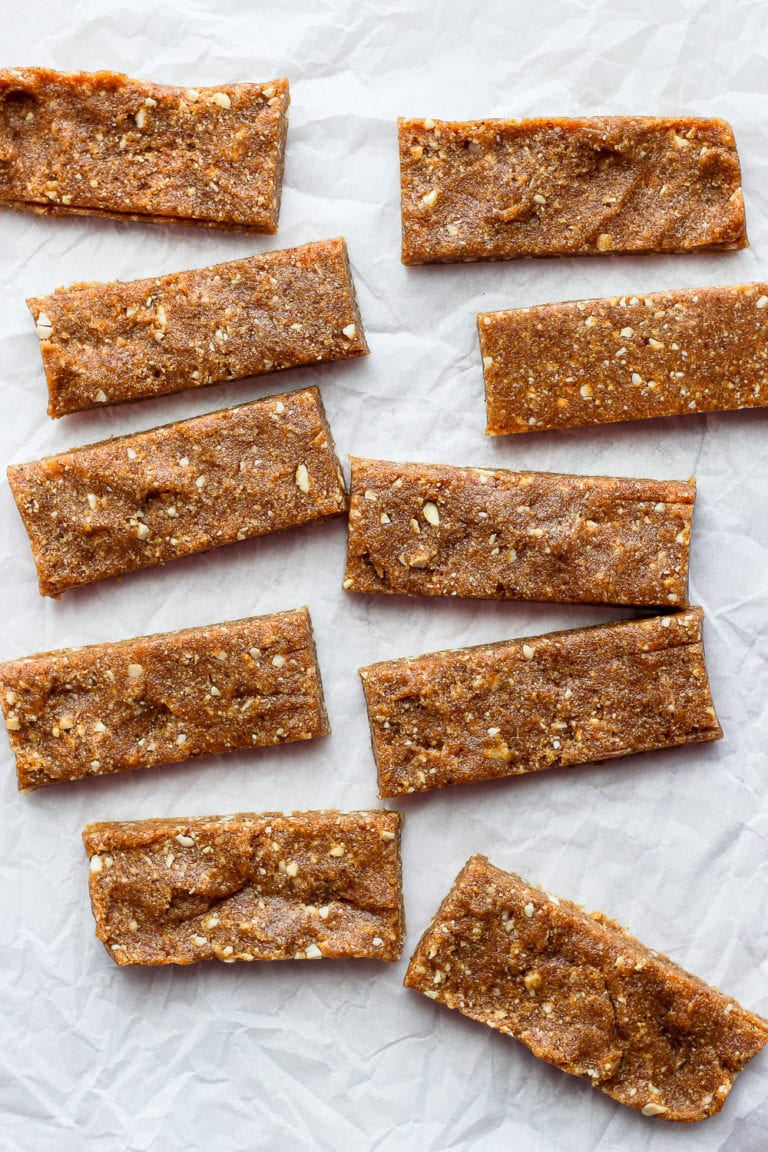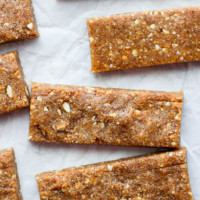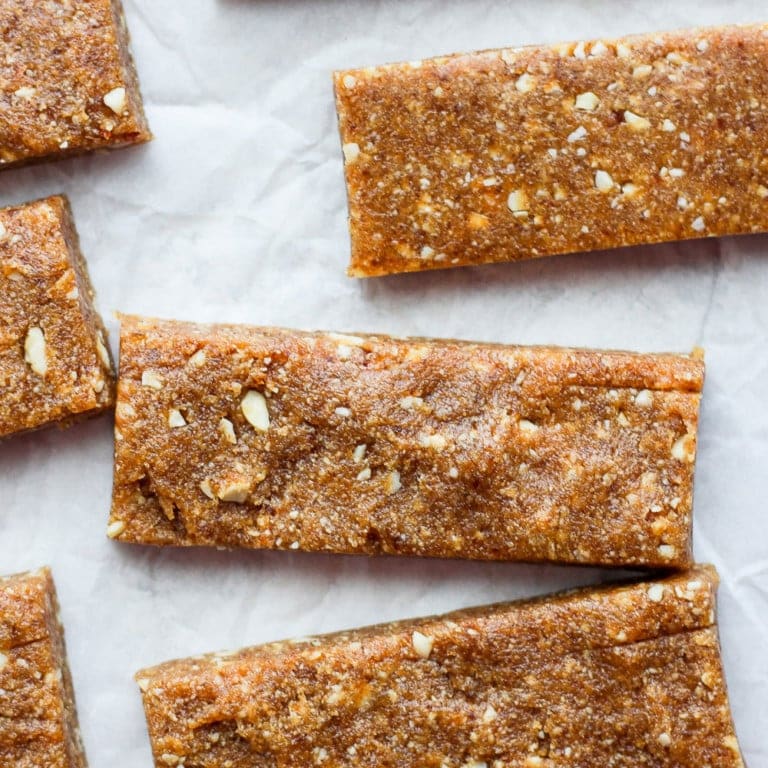 Copycat Cashew Cookie Larabar Recipe
Incredibly easy 3-ingredient cashew date bars AKA Cashew Cookie Larabar copycat recipe! These are vegan, gluten-free, and kid-friendly! 
Instructions
First, line an 8×8-inch pan with parchment paper. Set aside.

Place 1 cup of the cashews into a high speed food processor and pulse on high until the cashews are ground up into crumbs.

Then, add the pitted medjool dates to the food processor and blend for 3 to 4 minutes on high until the dates become pureed and your dough is formed. You may need to stop the food processor a couple of times to scrape down the sides of the food processor with a spatula.

Add the last 1/2 cup of cashews and the salt to the food processor and pulse until the cashews are broken up into small pieces. After everything is blended up the dough should look and feel like cookie dough.*

Next, make a big ball out of the dough and place the dough ball into the lined 8×8-inch pan.

Press the ball down into the pan with your hands or a spatula until the dough is evenly spread on the bottom of the pan.

Place the pan in the freezer to set for 20-30 minutes to set.

Remove from the freezer and remove the bars from the pan by lifting two ends of the parchment paper up and place the bars on a cutting board.

Use a sharp knife to cut the bars into 10 bars. 

Enjoy bars and place the remaining bars into an airtight container and place them in the freezer.
Tips & Notes
*If the dough is too wet, add another 1/4 cup of cashews to the food processor and blend. If the dough is too dry, add a teaspoon of water at a time until it reaches a malleable consistency.
Nutrition facts
Calories:
223
kcal
Carbohydrates:
55
g
Protein:
2
g
Fat:
2
g
Fiber:
5
g
Sugar:
48
g
What I usually do with homemade Lärabars is store them in the freezer. I actually do this with most of the treats I make like my Grain-Free Protein Peanut Butter Cookies and Brownie Cookie Dough Swirl Protein Balls since they last longer this way.
Plus I actually think they taste good frozen. Is that weird?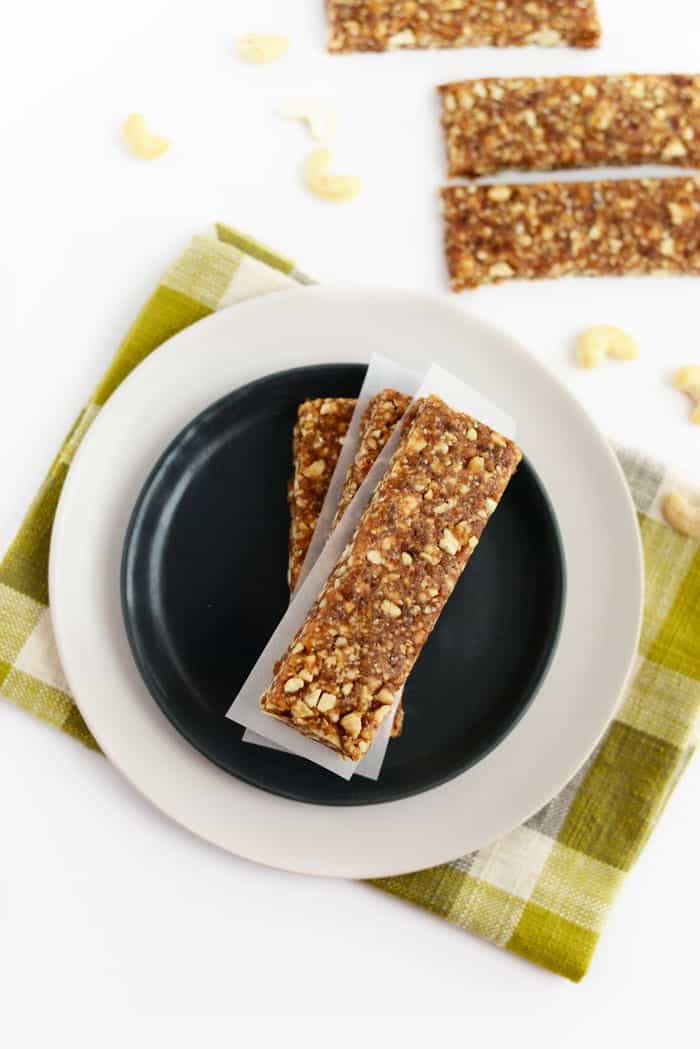 What's your favorite Lärabar flavor?