With just 3 simple ingredients you can make these Copycat Cashew Cookie Lärabars that are grain-free, refined-sugar free, vegan, and paleo-friendly.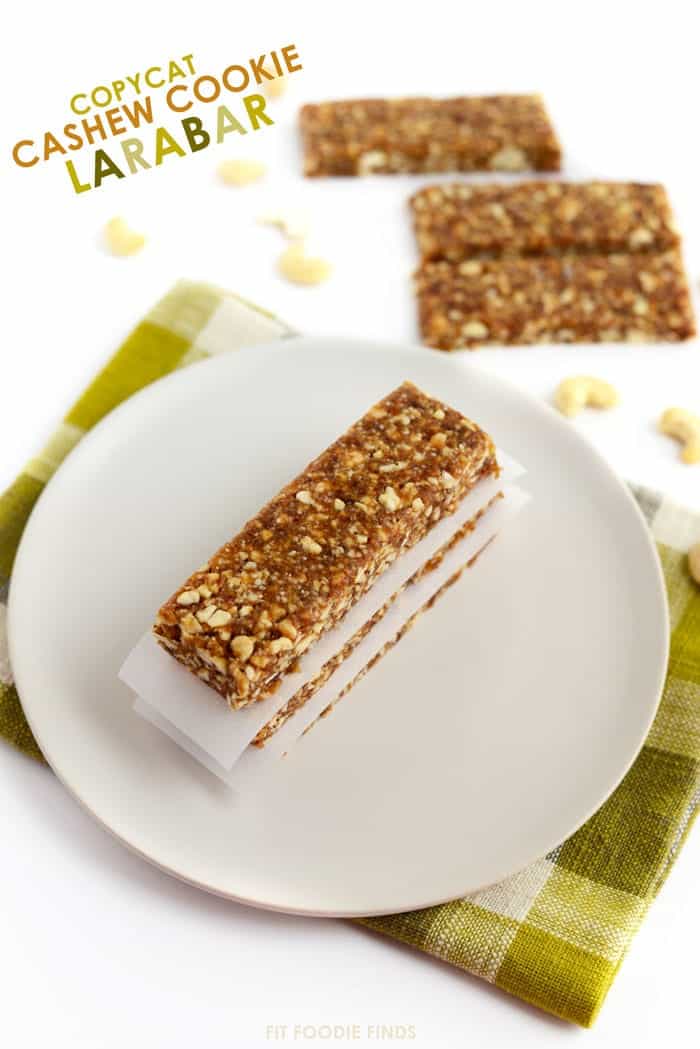 I still can't believe I've been out of college for almost 3 years (in May!). I just had my recurring nightmare last week (the one where I missed graduating by 1 credit and didn't know it until graduation day). I wake up sweating every time. College is one of those experiences I wouldn't trade for anything. Why? Because it's an experience that helped me get to where I am today. It's a time in my life where I explored who I was as a person and even tried new things…like BLOGGING! Fact: FFF started out as CFF (College Foodie Finds) and was later changed to FFF because reality hit me that "one day" I may not be in college anymore but still running the blog.
Best damn decision I ever made.
In college, Lärabars were my saving grace. They're made with whole foods, just a few ingredients, and SUPER delicious… especially my favorite flavor- cashew cookie. The only downfall is that they are $.99 per bar.
Time to play a little game of copycat.
I don't know about you, but my 2 favorite Lärabar flavors are Cashew Cookie and Peanut Butter Cookie. Go figure, right? I like them because they have the least amount of ingredients and taste like a legit cookie.
This recipe is so simple you will have your snack made and ready to eat in less than 5! You pretty much put everything in a food processor and whirl until the nuts are broken up and the dates are pulverized. Roll the dough into a ball, roll it out with a rolling pin, slice, and eat. HAZZAH.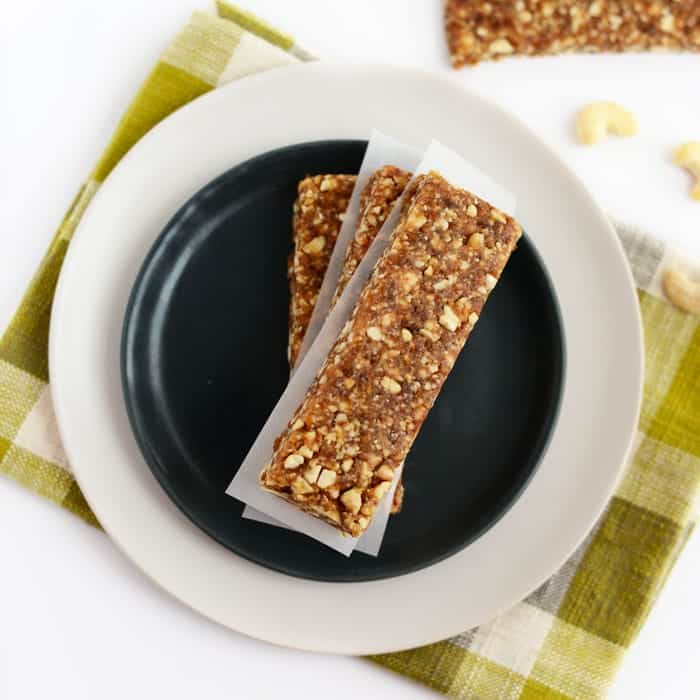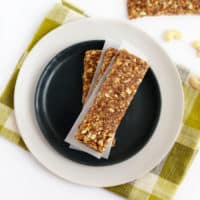 Copycat Cashew Cookie Larabar
Prep:
10 mins
Total:
10 mins
Instructions
First, line an 8×8-inch pan with parchment paper. Set aside.

Place 1 cup of the cashews into a high speed food processor and pulse on high until the cashews are ground up into crumbs.

Then, add the pitted medjool dates to the food processor and blend for 3 to 4 minutes on high until the dates become pureed and your dough is formed. You may need to stop the food processor a couple of times to scrape down the sides of the food processor with a spatula.

Add the last 1/2 cup of cashews and the salt to the food processor and pulse until the cashews are broken up into small pieces. After everything is blended up the dough should look and feel like cookie dough.*

Next, make a big ball out of the dough and place the dough ball into the lined 8×8-inch pan.

Press the ball down into the pan with your hands or a spatula until the dough is evenly spread on the bottom of the pan.

Place the pan in the freezer to set for 20-30 minutes to set.

Remove from the freezer and remove the bars from the pan by lifting two ends of the parchment paper up and place the bars on a cutting board.

Use a sharp knife to cut the bars into 10 bars. 

Enjoy bars and place the remaining bars into an airtight container and place them in the freezer.
Tips & Notes
*If the dough is too wet, add another 1/4 cup of cashews to the food processor and blend. If the dough is too dry, add a teaspoon of water at a time until it reaches a malleable consistency.
Nutrition Facts
Serving Size:
10
Calories:
223
Sugar:
48
Sodium:
17
Fat:
2
Carbohydrates:
55
Fiber:
5
Protein:
2
What I usually do with homemade Lärabars is store them in the freezer. I actually do this with most of the treats I make like my Grain-Free Protein Peanut Butter Cookies and Brownie Cookie Dough Swirl Protein Balls since they last longer this way.
Plus I actually think they taste good frozen. Is that weird?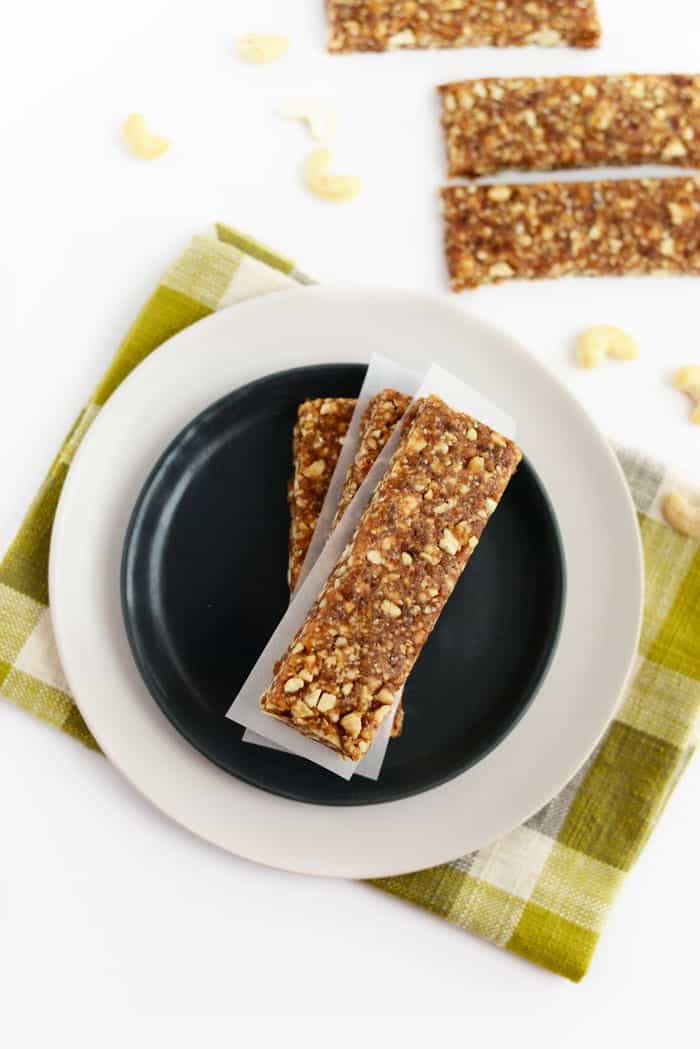 What's your favorite Lärabar flavor?