Ya'll know I love me a good single serve recipe! It was one of those days where I was craving something sweet for lunch, so I told myself if I was a good girl and ate some veggies, a whole grain, and leftover salmon, that I would make myself something chocolatey!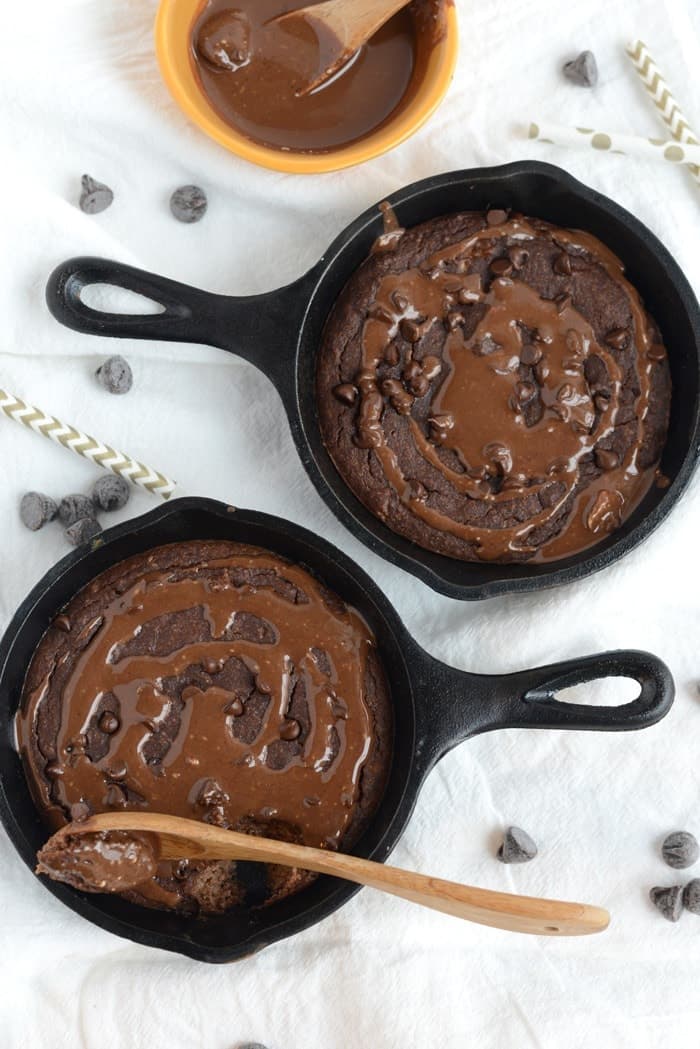 I guess you could say my motto with this recipe was "go chocolate or go home."
It's naturally sweetened, grain free, paleo, and… I promise you, tastes better than the real thing!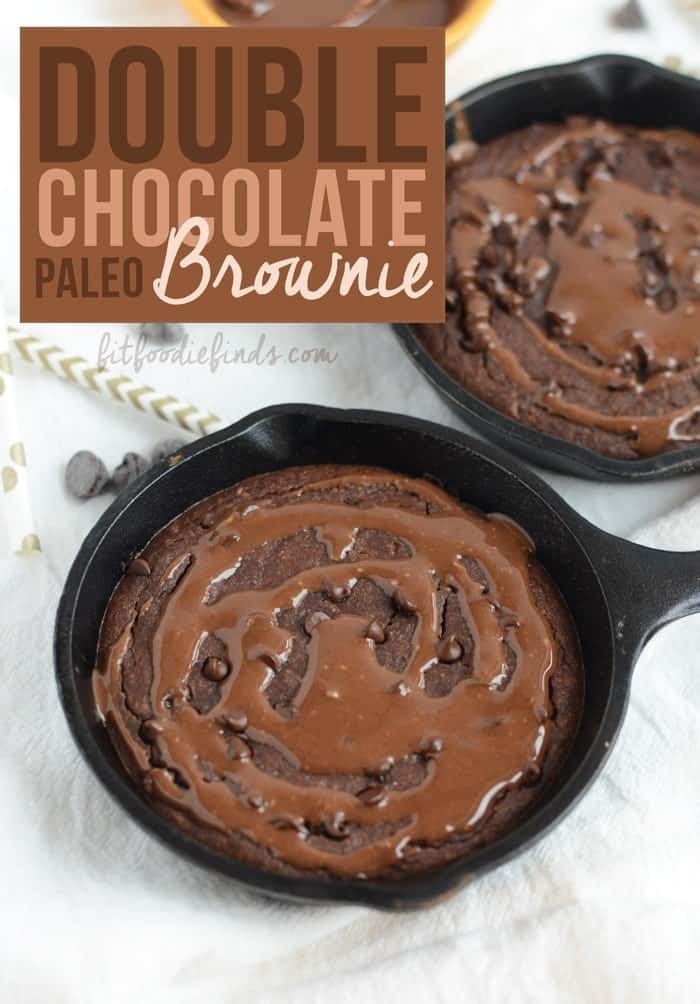 I used a mixture of almond meal, coconut flour, and cocoa powder. As my binder, I used an egg white (note this was not tested with a flax or chia egg, but if you are vegan GO FOR IT!).
The banana was the perfect sweetener to bring out the chocolatey flavor of the cocoa powder. I actually prefer that over stevia, which I know a lot of people use due to the low (or zero) calorie count.
Your batter will be pretty similar (if not a little thicker) to the classic brownie batter texture and thickness.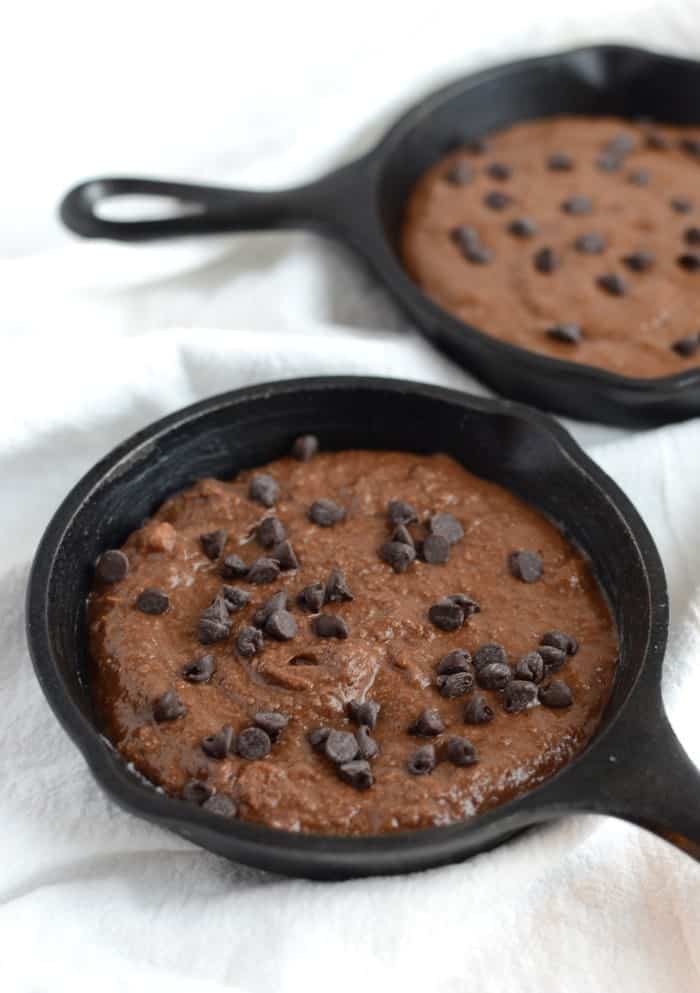 I made this recipe 3 different times to get the measurements and baking time just right. Turns out it needs to be baked way longer than my Single Serve Chocolate Chip Cookie. I've noticed this with all of my paleo baking, especially with coconut flour. The density requires a longer bake time in order to bake all the way through.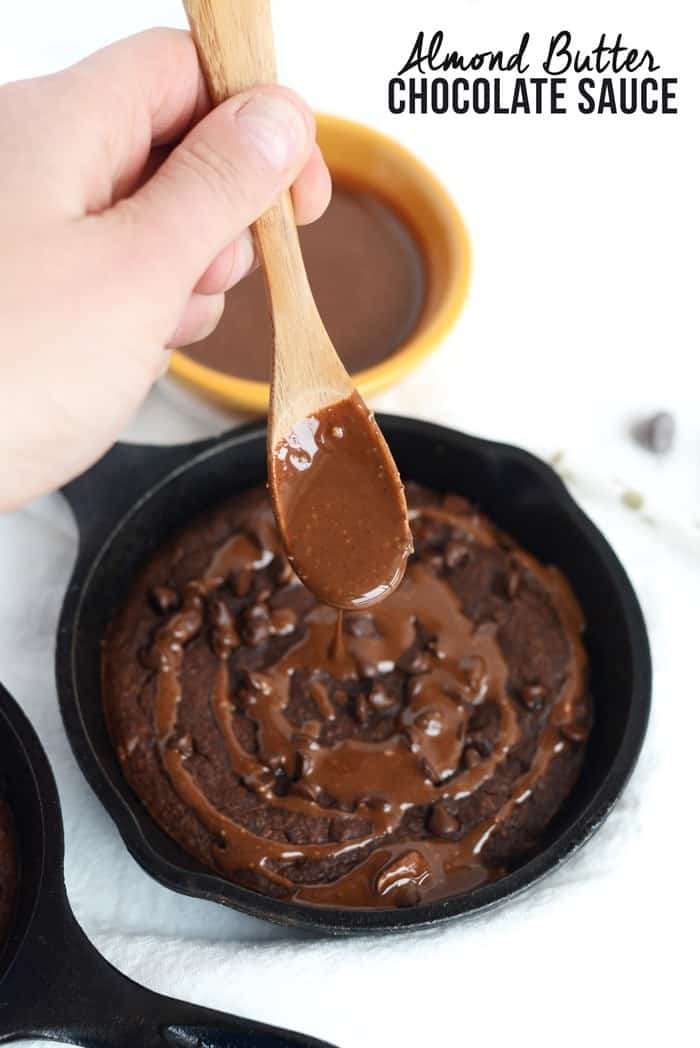 As for the delicious swirl on top- it's one of my favorite things to make-
Coconut oil
almond butter
vegan chocolate chip (you could sub cocoa powder for less calories)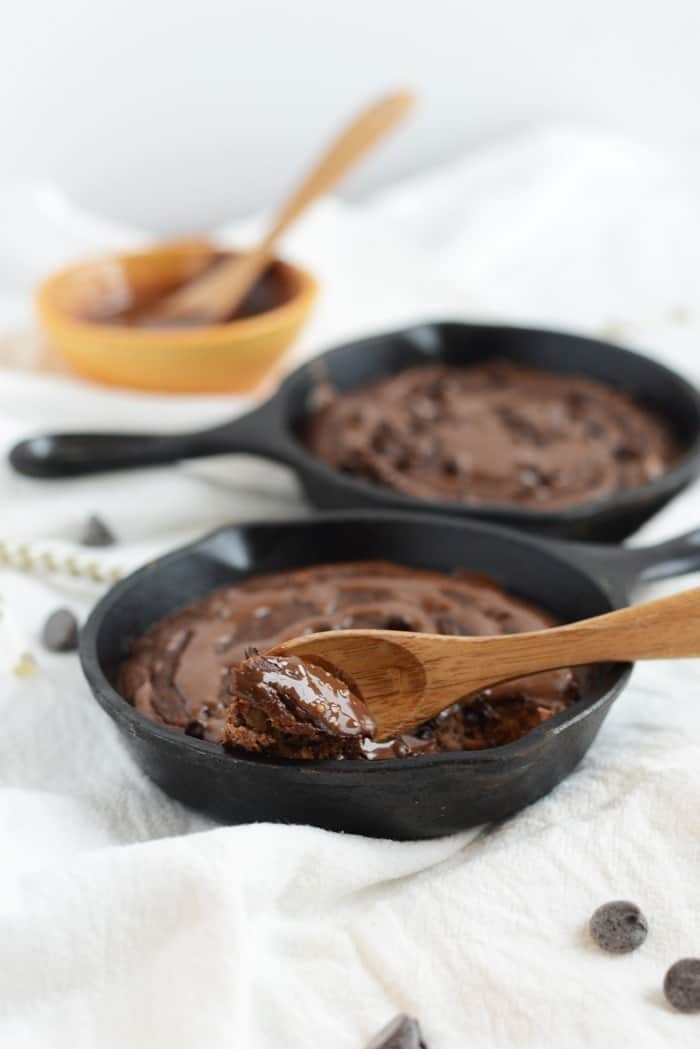 I'm sure you are wondering the calorie count in this bad boy. Here's the breakdown (without the drizzle on top): Calories- 280 | Fat: 21g | Carbs: 16g | Fiber: 6g | Protein: 11g. That's right…11g protein in this baby. It is high in calories and fat, but that's because it's mainly made of almonds (and healthy fats!).
Recipe
Double Chocolate Paleo Brownie
Prep Time:

5 mins

Cook Time:

25 mins

Total Time:

30 minutes
Instructions
First preheat oven to 350F. Then spray a small baking dish or ramekin with nonstick cooking spray and set aside.
Next, in a medium size bowl, mash banana. Then add in egg white, coconut oil, and almond milk and mix. Add in the rest of ingredients and mix until smooth. The texture should be should be very similar to your typical brownie batter
Transfer batter into baking dish and bake at 350F for 22-25 minutes or until the middle is all the way cooked.
Nutrition
Calories:

280

Fat:

21

Carbohydrates:

16

Fiber:

6

Protein:

11
Similar
Cheers to the freakin' weeken' <— member that song?
Like this recipe? Buy my Healthy Single Serve Desserts e-book and get 34 delicious & good-for-you recipes for one!