Oddly enough, this kombucha lemonade tastes strangey like an Arnold Palmer.
Which just so happens to be my ALL TIME FAVORITE SUMMER DRINK!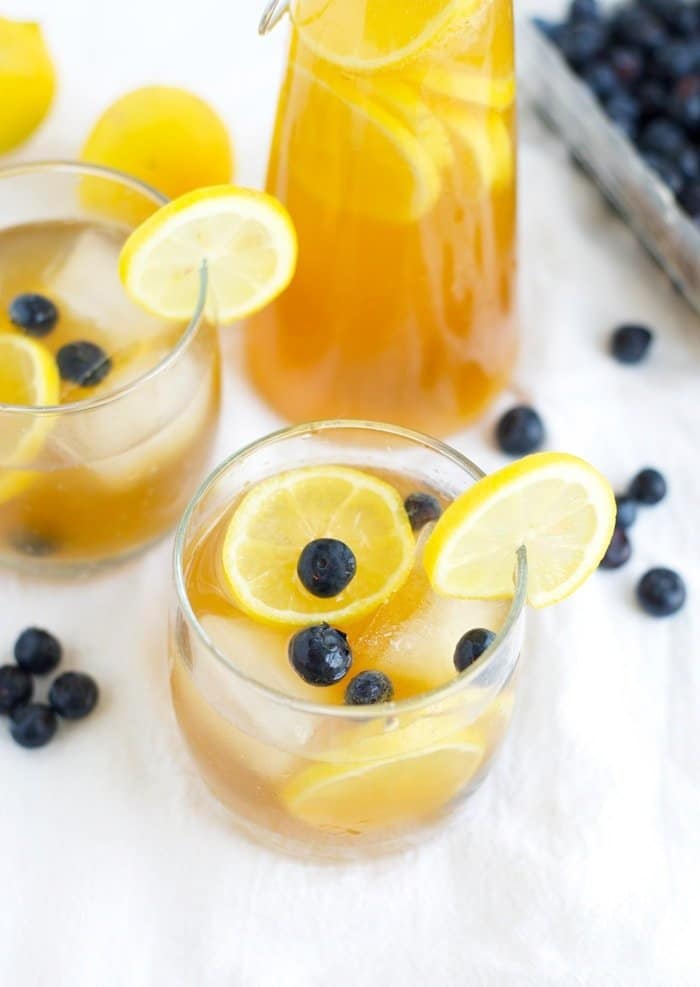 I have been a kombucha queen for the past few months. There is a Whole Foods literally in the same parking lot as Corepower Yoga Edina, where I teach twice a week…which is where I first experimented with kombucha.
What the heck is kombucha?
Kombucha is beverage produced by fermenting tea with a culture of bacteria and yeast. It's made from sugar, tea, and SCOBY (Symbiotic Colony of Bacteria and Yeast). The final product is fizzy and slightly sweet.
What the what?
Yes, there are strains of live active cultures floating around in kombucha, but it is SO GOOD FOR YOU.
So that Arny Palmer I tasted- it makes so much sense! Fermented Tea + Lemonade…it's basically a Kombucha Arny Palmer!
Health Benefits of Kombucha
Improves Immune Health
Improves Digestive Health
Loaded with Probiotics
Helps Reduce Blood Pressure
Aids in Increasing Metabolism
Those are just a few. I found an amazing article about kombucha that breaks everything down here. It will even teach you how to brew your own kombucha, which I have not explored doing myself just yet :D
One of the main reasons that I drink kombucha is for the probiotic. I've met with nutritionists (both RD's and hollistic nutritionists) and they always recommend a probiotic. By drinking one of these a week, there really is no need for the probiotic.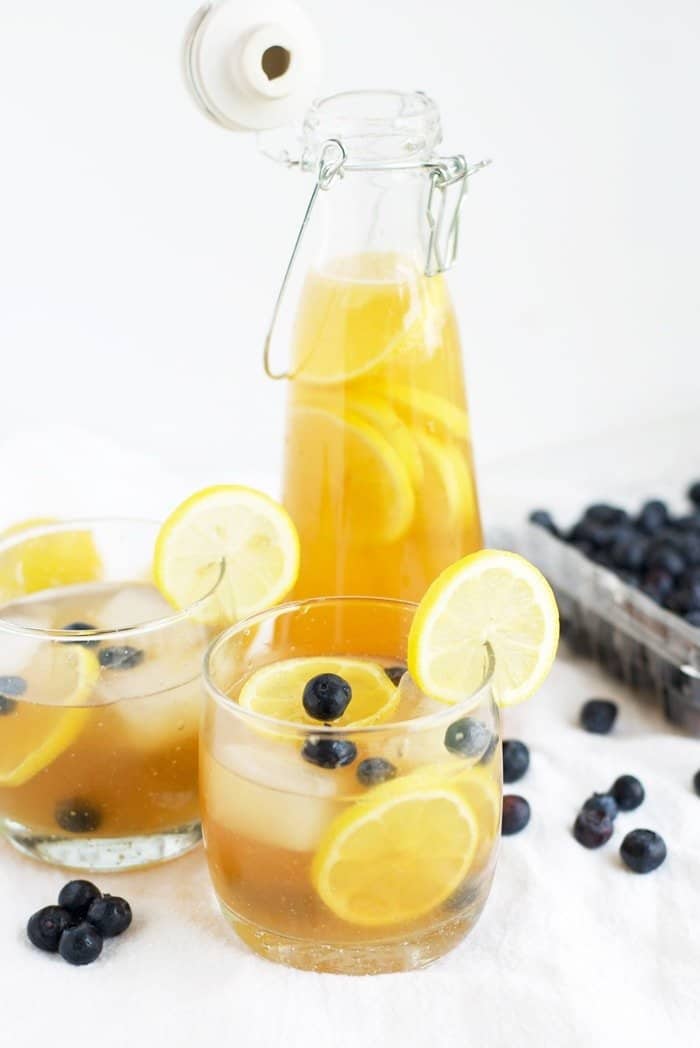 There are lots of different kombucha brands and flavors out there. I usually drink the brand Synergy because that's what's readily available in the Twin Cities. If I am going for an already flavored variety- my favorite in the guava. A single bottle of kombucha sells for about $3.99. The way I look at is is- a cappuccino or even a cup of coffee from Starbucks. There are 2 servings in each bottle, so they usually last me 2-3 days.
In today's recipe, I used a bottle of plain kombucha. This flavor is tangy and fizzy…so I thought I would add some citrus and a little more sweetener for the perfect summer drink.
I also added some blueberries for some color :D Cuz- why not?!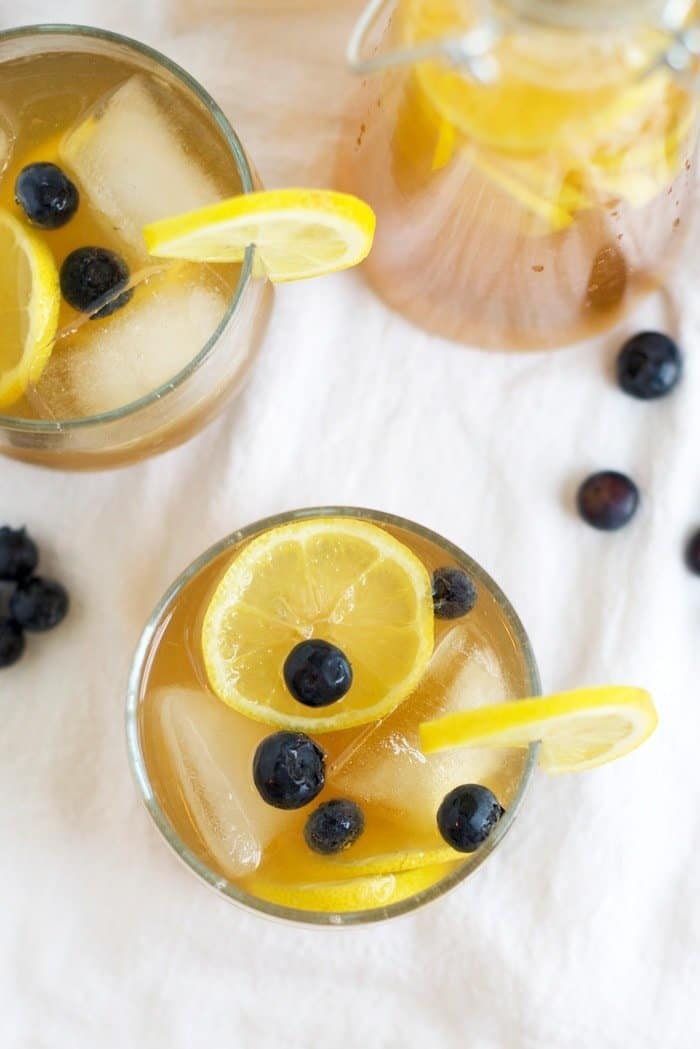 Recipe
Easy Kombucha Lemonade
Prep Time:

5 minutes

Total Time:

5 minutes
Ingredients
1

bottle of kombucha, plain or about

2 cup

s of homemade kombucha
juice from

4

lemons

1 tablespoon

coconut sugar

1 cup

water
Instructions
In a large pitcher, mix together 1 bottle of plain kombucha and the juice from four lemons. In a small bowl, dissolve 1 tablespoon of coconut sugar in water. Then pour the water into the kombucha/lemon mixture and mix. Serve on ice and with additional lemon wedges.
Similar
Have you ever had kombucha? What is your favorite flavor? Have you ever made your own?