This month we are making a delicious brunch recipe for the holidays. Our overnight french toast bake. is the perfect recipe to serve your family or a brunch crowd.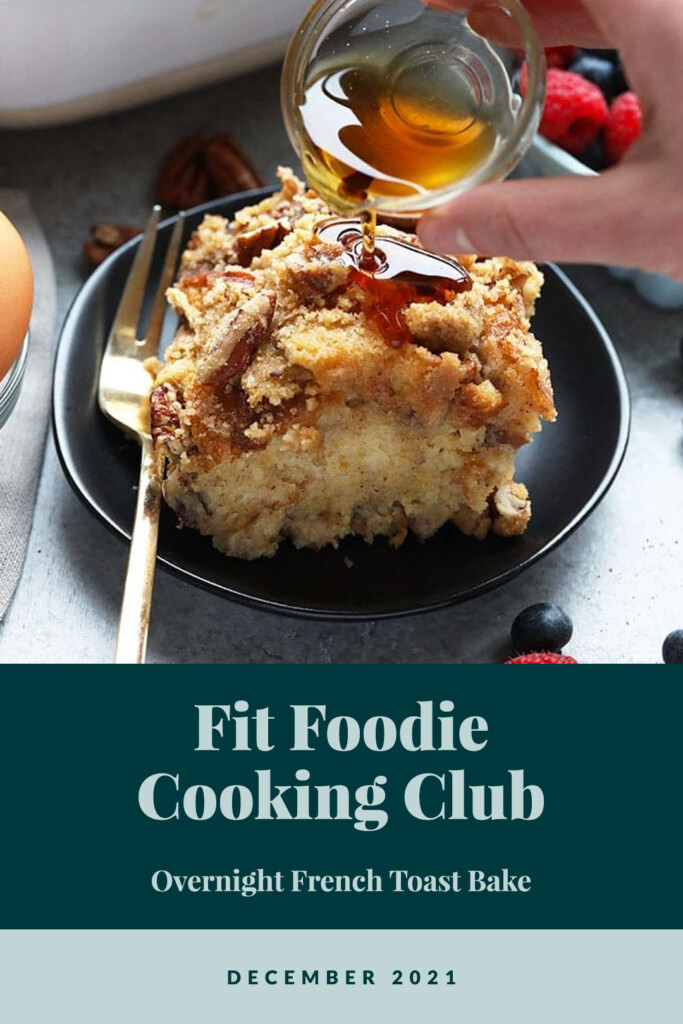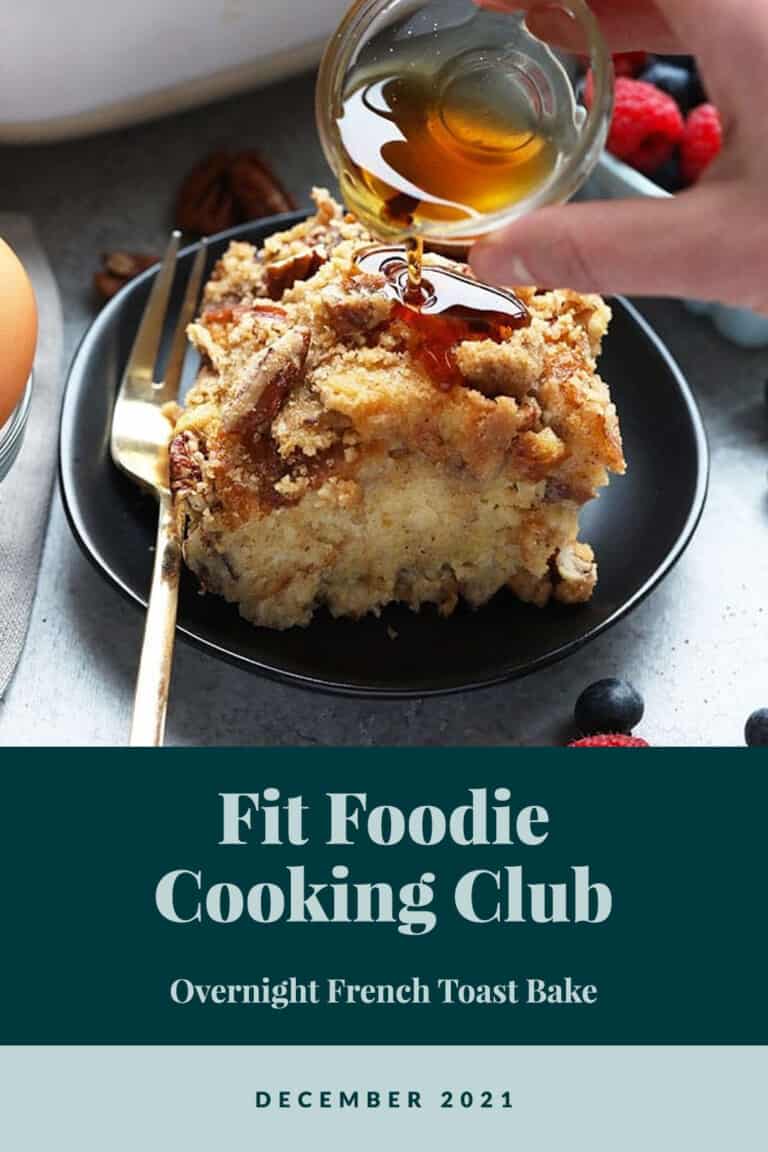 What is the Fit Foodie Cooking Club?
The Fit Foodie Cooking Club is a monthly cooking challenge to get you in the kitchen cooking from scratch!
We thought there was no better way to bring our virtual community together than to all make the same recipe each month to celebrate real food.
Fit Foodie Cooking Club
Be the first to know about the recipe of the month + get other Fit Foodie Cooking Club announcements right to your inbox!SUBSCRIBE
December 2021 – The Details
Read the below details VERY carefully as we want to make sure your entry counts! If you have questions, please leave them in the comments of this post.
RECIPE OF THE MONTH
December 2021's recipe of the month is our overnight french toast bake. This french toast bake recipe is made with delicious sourdough bread and other delicious brunch ingredients. It is the ultimate comfort brunch food that we guarantee the whole family will love!
Ingredients You Need
Below are the ingredients you need for this overnight french toast bake including the ingredients for the delicious streusel topping.
sourdough bread
pecans
eggs
full-fat Greek yogurt
ground cinnamon
milk (any kind)
white whole wheat flour 
pecans
brown sugar 
butter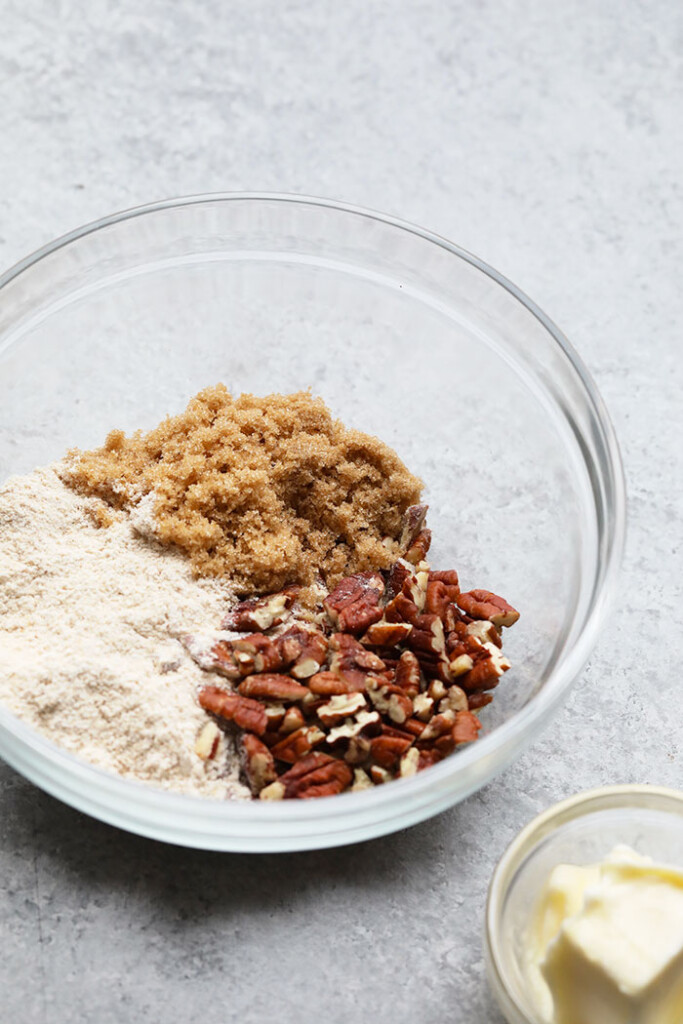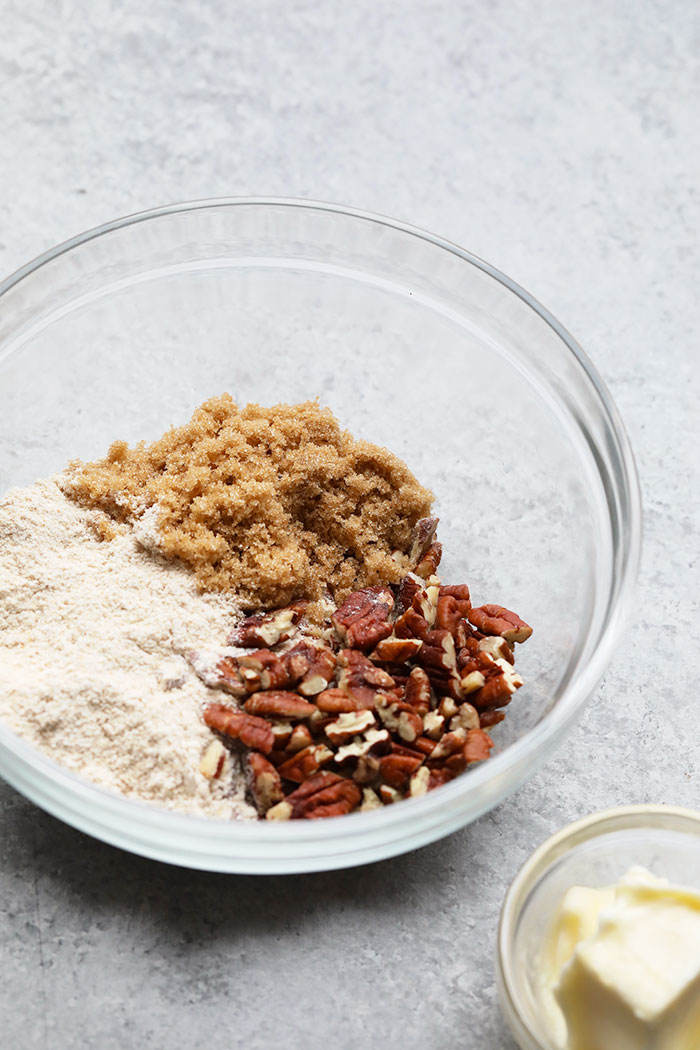 Recipe Tips
Use Quality Bread. The bread you use can make or break this overnight french toast bake. We highly suggest using a quality and fluffy sourdough loaf that will soak up all the milk and egg but not disintegrate.
Make sure the ingredients are well mixed. Mix all of the ingredients together and use your hands to press the bread into the casserole dish so that the eggs are covering all the ingredients.
Don't skip the refrigeration. Refrigerate the french toast bake for optimal flavor and to create a tender inside and a crispy top.
Don't add too much liquid. Your baked French toast may turn out if you add too much dairy and eggs. Be careful not to overdo it.
Get into the toppings. Jazz up your french toast bake and make it your own by adding your favorite toppings. You can top your french toast bake with maple syrup, fresh fruit, yogurt, or even nut butter.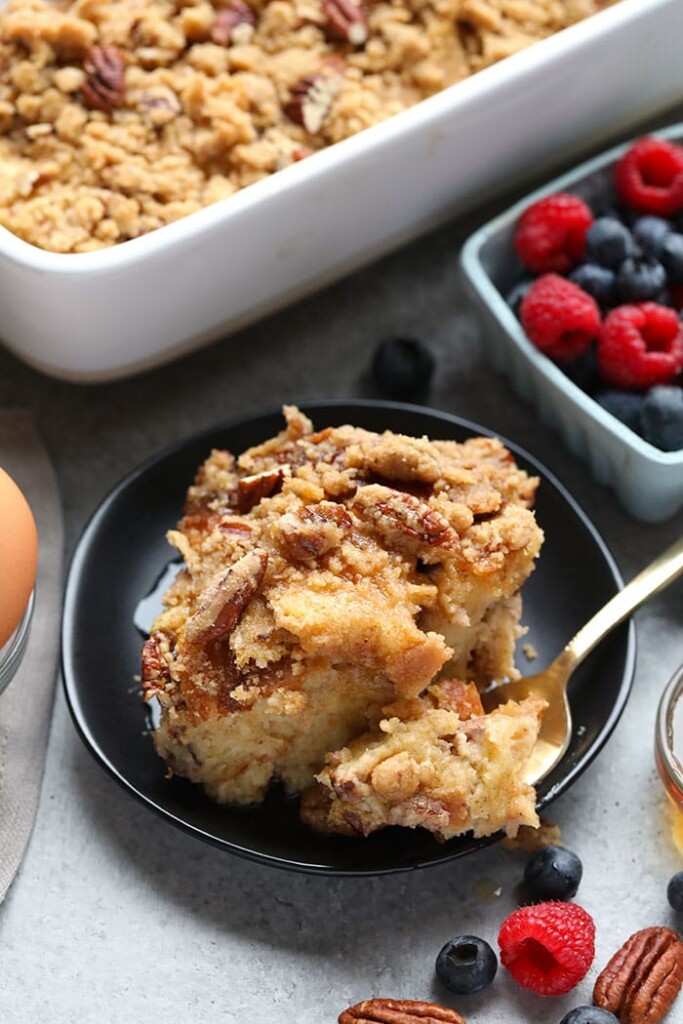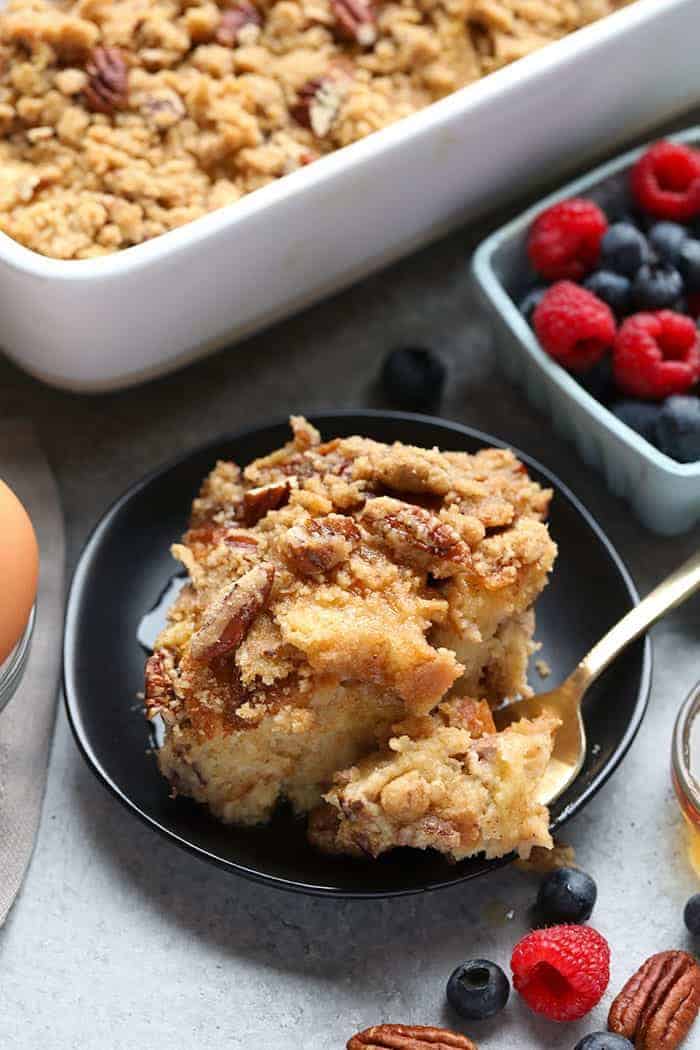 How to Enter
Go to the Overnight French Toast Bake post.
Make the recipe and snap a photo of it.
Leave a comment on the Overnight French Toast Bake post with a photo of your creation letting people know how it went. We'd love a star-rating, but it's not required. Make sure to leave your name and email in the comment form because this is how we'll contact the winners!
Important Dates
Monday, December 5, 2021 – the first day you are eligible to submit an entry.
Tuesday, December 28, 2021 – the last day to submit your photo and comment.
Wednesday, December 29, 2021 – the winners will be randomly selected and announced in this blog post and on social media.
The Prize
2 participants will each win a $100 Target gift card. The selection will be random and based on comments that are received between December 5th-December 29th , 2021.
Winners will be announced on the last Wednesday of the month (December 29th) via social media and blog post.
Charity of the Month
Each month we choose a charity to support. This month we supporting People Serving People. Families are fighting homelessness all over the world. This month we chose a Minnesota non-profit to support a non-profit fighting homelessness in our very cold state of Minnesota.
People Serving People works to keep families together while experiencing homelessness. Every family deserves a roof over their head, People Serving People works around the clock to find families shelter.
We'll be doubling the match from our giveaway winners to donate $400 to People Serving People.
DONATE
We would love for you to support our monthly charity and donate what you can.
If you feel so inclined, donate to People Serving People on your own.