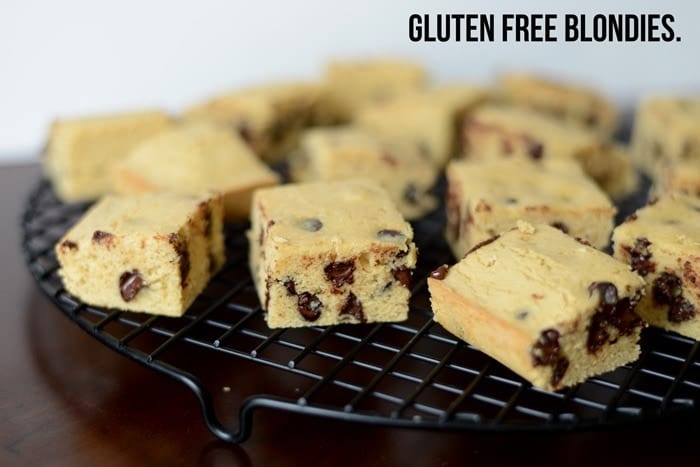 I told you there would be a return of garbanzo bean flour! I can't get enough of that stuff. It's like quinoa- very versatile & can be eaten sweet or salty.
This time. I mixed 3 different flours, garbanzo bean, brown rice, and gluten free all purpose baking flour to create these little squares of heaven. I brought them on our boating excursion this weekend and they were gobbled.
My friends give me so much shit for baking gluten free….but I don't care, because honestly, I can't really tell a difference between the two. Gluten free baked goods just have a slightly different texture.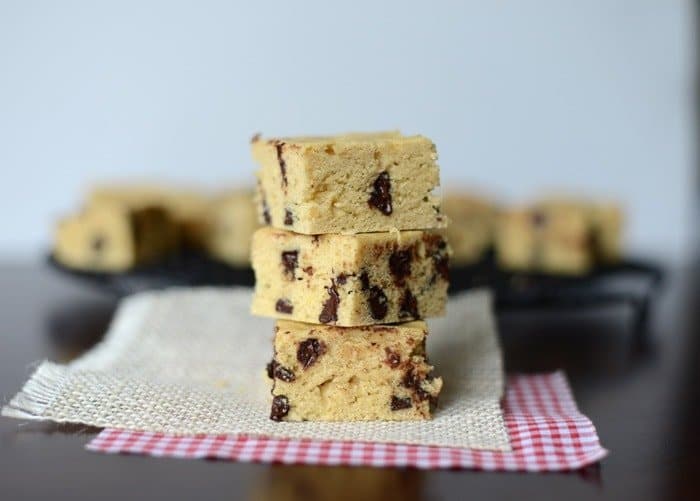 A lot of people don't realize that most food they eat are naturally gluten free. Like…
corn tortilla chips and salsa
chicken, steak and any kind of meat
rice
popcorn
all fruits and veggies
peanut butter
hummus
The list goes on!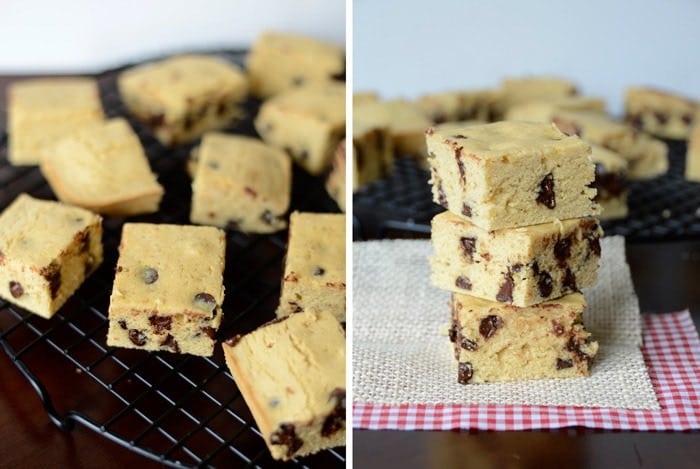 Recipe
Healthier Chocolate Chip Blondies (Gluten-Free)
Prep Time:

10 minutes

Cook Time:

20 minutes

Total Time:

30 minutes
Ingredients
-2/3 cup garbanzo bean flour
-2/3 cup brown rice flour
-2/3 cup gluten free all-purpose baking mix (I use the Trader Joe's brand)
-1/2 cup organic cane sugar
-1 teaspoon baking powder
-1 teaspoon vanilla
-2 tablespoons coconut oil
-2/3 cup almond milk
-2 eggs
-1/2 cup dark chocolate chips
Instructions
Preheat oven to 350F and spray a square baking pan with nonstick cooking spray or line with parchment paper and set aside.
In a large bowl, mix together dry ingredients. Then, add in wet ingredients and mix. You batter should be thicker.
Spread batter evenly in your square pan and bake for 18-22 minutes, or until the center is fully cooked.
Similar
I actually used almost this exact recipe to make gluten free cookies that didn't make the blog. In general, the batter didn't rise that much, so my cookies turned out more like balls (unless I flattened them myself). Still delicious…but still mastering that recipe.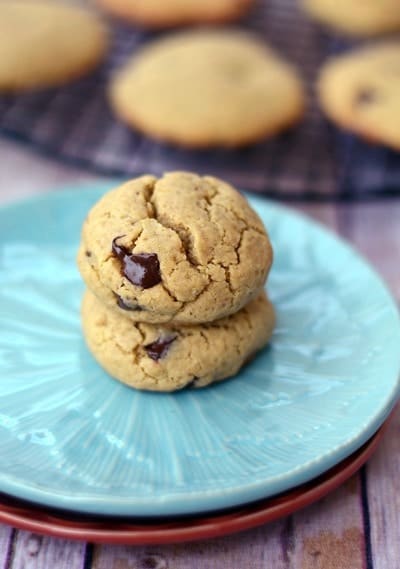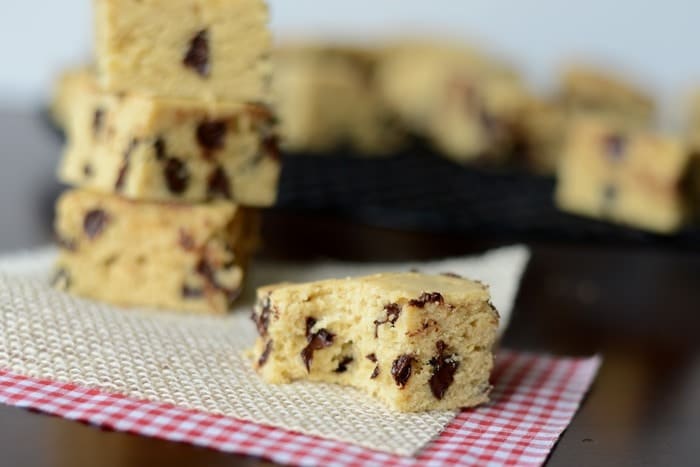 Pretty much not possible to just have one.
But that's just me :)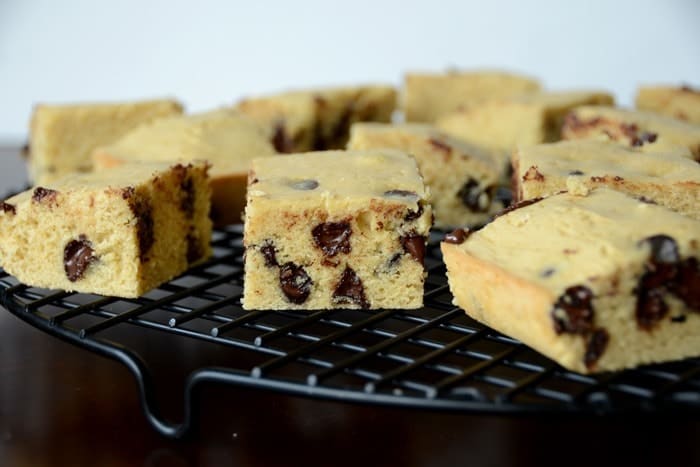 Gluten free bakers…do your friends give you sh*t for making everything gluten free?!