These oatmeal crumble fig bars are a sweet treat and a better-for-you snack that can be enjoyed any time of the day. The fig-maple syrup filling combined with the chewy oatmeal crust makes this delicious recipe a must-try for anyone looking for an easy, tasty treat.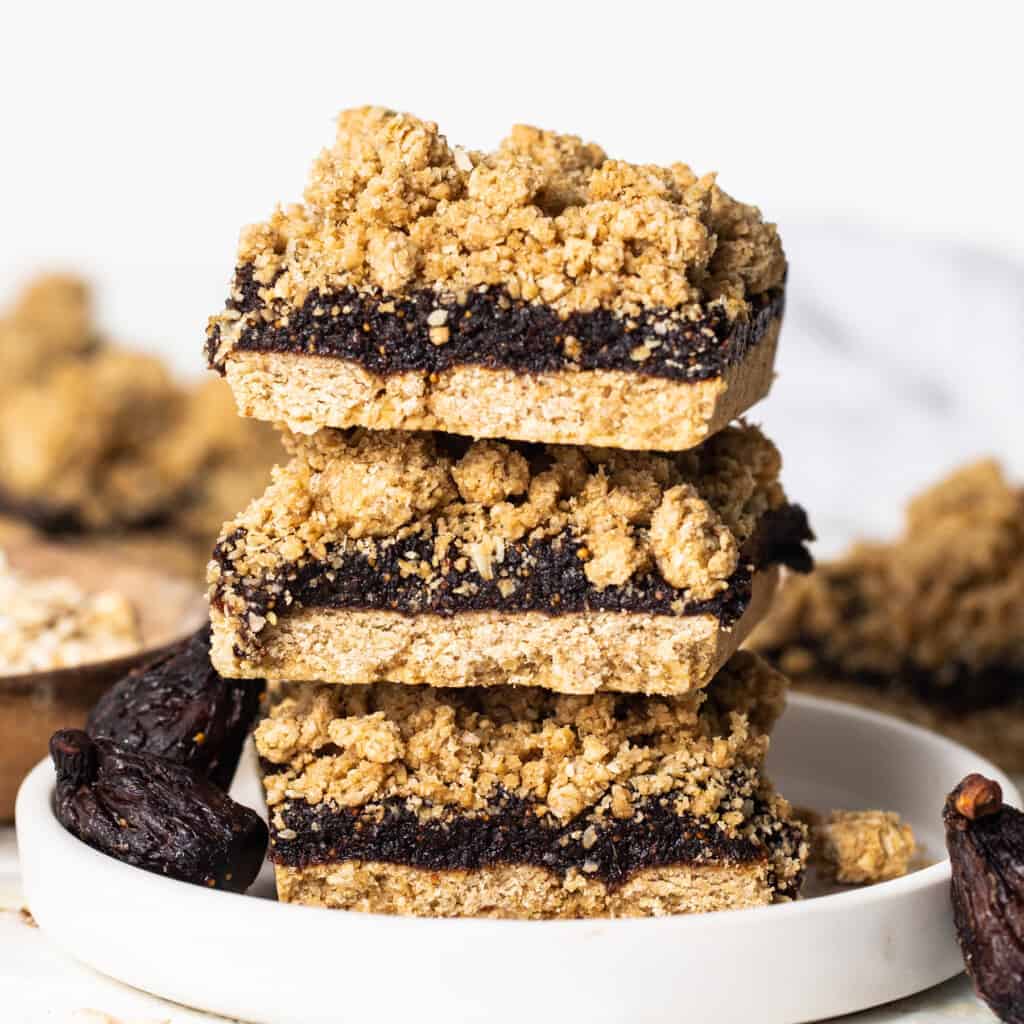 These Oatmeal Crumble Fig Bars are a love child between a Fig Newton and a crumble bar! The flavor of the figs combined with oatmeal crumble topping is just fabulous — and kid-approved.
To make these delicious fig oatmeal bars, you'll need to soften the dried mission figs, make the oatmeal crust and fig filling, and assemble it all on a baking pan. Bake, let 'em cool, and enjoy! Whether you serve them for a special occasion, as a snack for your kid's lunches, or make a big batch as meal prep for yourself, these healthy fig bars will be a hit.
What You Need to Make Oatmeal Fig Crumble Bars
Dried mission figs: the starring act of this recipe. Don't skip it!
Maple syrup: maple syrup is a great natural sweetener, and the flavor pairs deliciously with the sweet fig.
Old-fashioned rolled oats: these oats will absorb more flavor and cook up faster than steel-cut oats.
Ground cinnamon: cinnamon, fig, and maple syrup? Count me in!
Egg: egg acts as a binding agent for the oatmeal crumble topping.
Turbinado sugar (optional): this is a more natural, unrefined sugar to keep things healthy.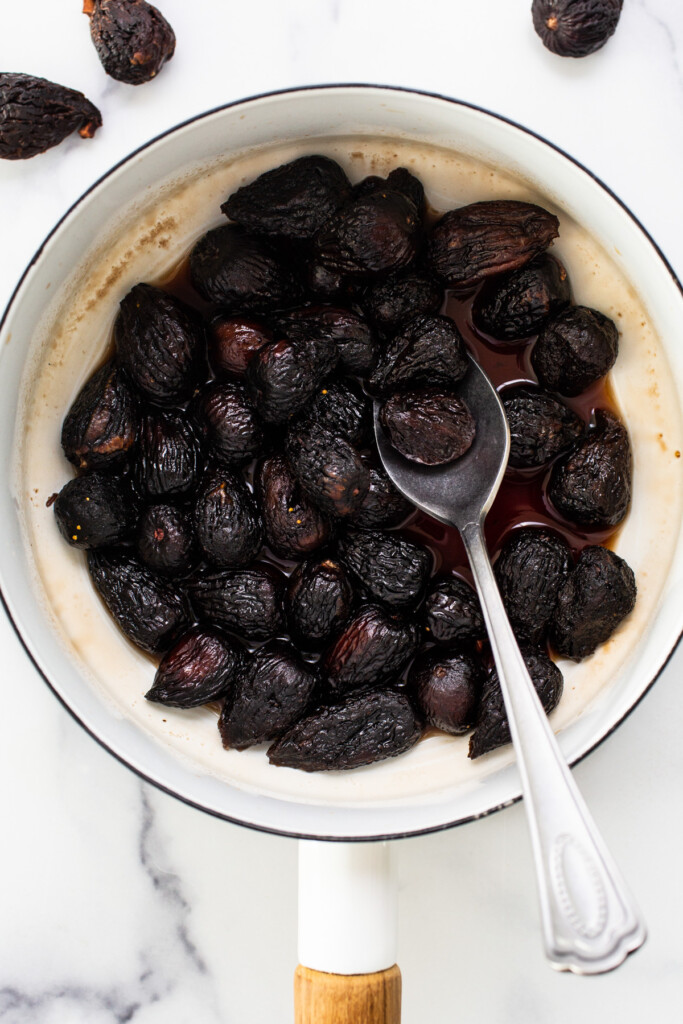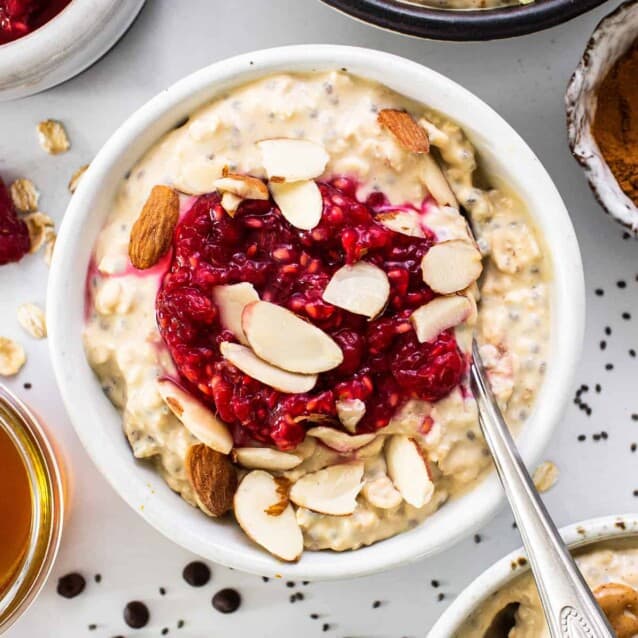 Need Breakfast Inspo?
Subscribe to our emails and get all of our best breakfast recipes straight to your inbox.
Variations and Substitutions
Maple syrup: Swap the maple syrup with raw honey instead for a different flavor twist.
Coconut oil: Avocado oil or olive oil could be used in place of the coconut oil. Just note the taste and texture of your bars will vary.
White whole wheat flour: Substitute the white whole wheat flour with all-purpose flour, almond flour, or chapati flour.
Add nuts: For an extra layer of crunch, add some walnuts or pecans to the oatmeal crumble mixture.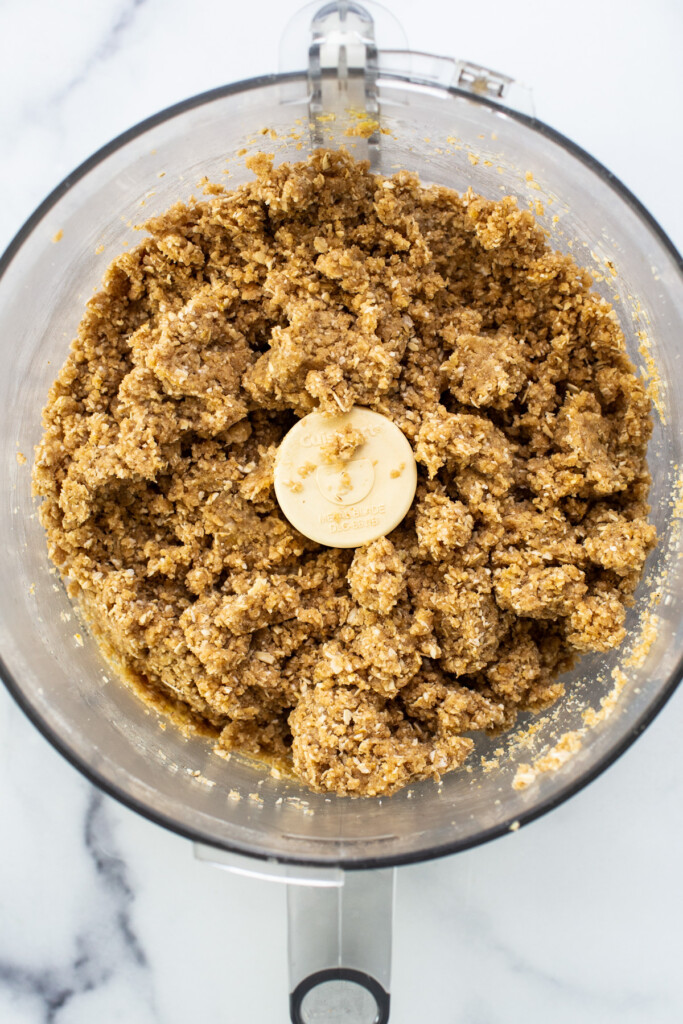 What are the best kinds of figs for fig bars?
We used dried mission figs for this recipe, and the recipe came out delicious. However, there are many different kinds of figs that can be used for fig bars, each with its own unique flavor profiles.
Some popular varieties include Turkish figs, Calimyrna figs, and Kadota figs. Just make sure to use dried figs instead of fresh ones, as the moisture content in fresh figs can affect the texture of the bars.
Can homemade fig bars be made ahead?
Yes. These oatmeal fig crumble bars are make-ahead friendly and can be prepared days in advance. This makes them a great option for gatherings or even holiday exchanges, where time is of the essence.
To ensure maximum freshness, it is recommended to bake the bars up to three days in advance. This will allow enough time for cooling and storage without compromising their taste or texture.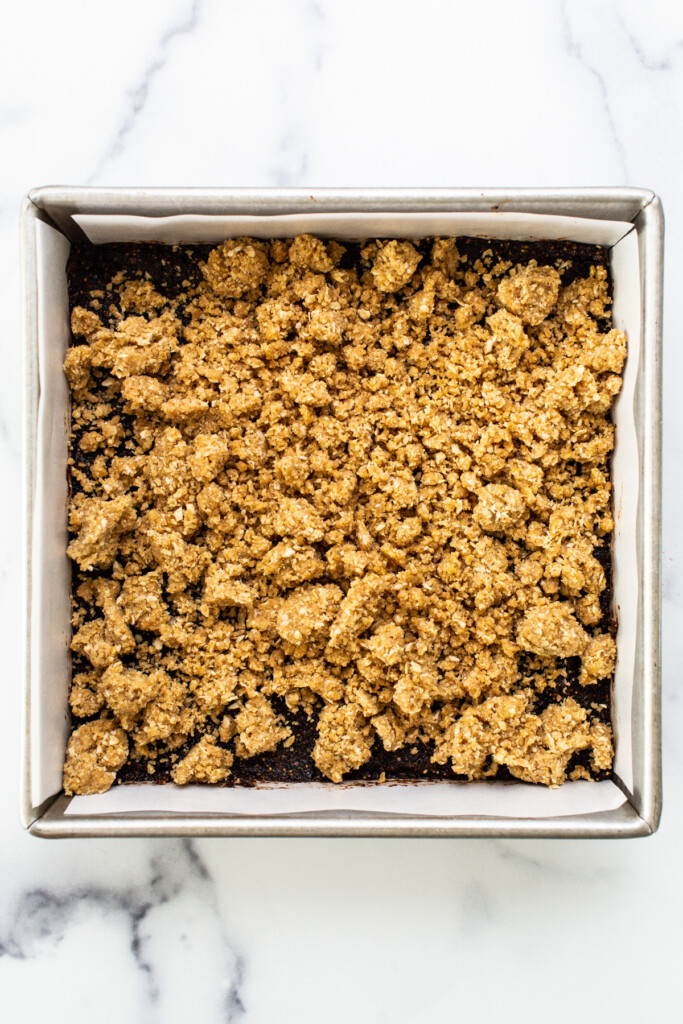 Storage + Freezer Directions
​Any leftover oatmeal fig crumble bars can be left in an airtight container at room temperature for up to 3 days. After, it's best to store them in the fridge to extend their shelf-life.
To freeze, cut the bars into single servings and layer them in between parchment paper. Place in a freezer-safe, airtight bag or container and store in the freezer for up to 3 months.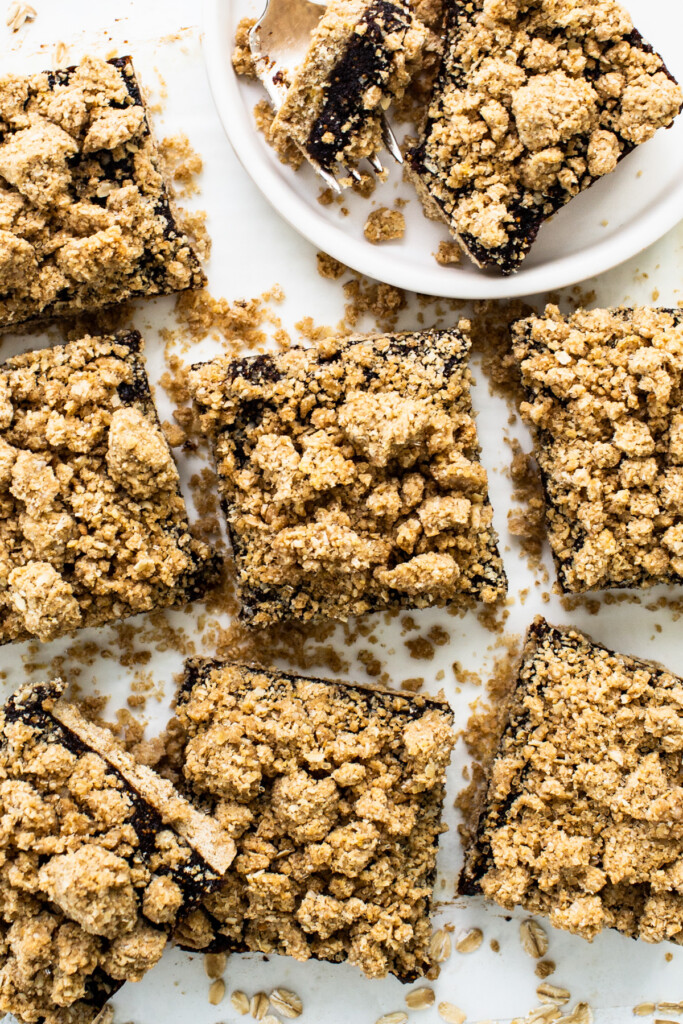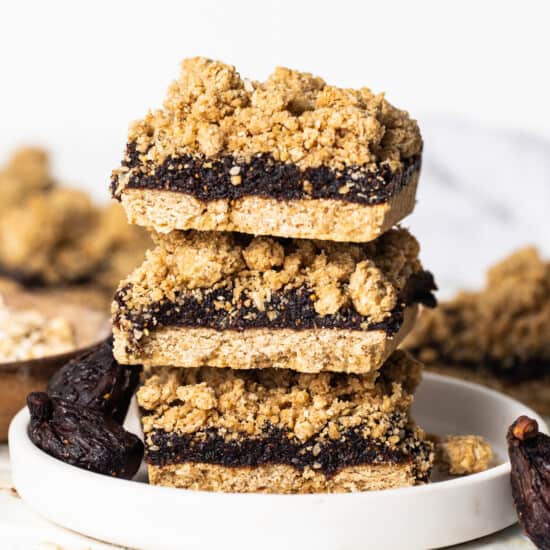 Oatmeal Crumble Fig Bars
Oatmeal Crumble Fig Bars are like a cross between a Fig Newton and an oatmeal crumble bar. They double as dessert and breakfast + are kid-friendly!
Instructions
Preheat the oven to 375ºF and line an 8×8-inch square pan with parchment paper. Set aside.

Soften the figs. Add all of the ingredients for the figs into a small saucepan and bring to a gentle simmer over medium heat. Turn the heat to low and cook for 5 minutes. Remove from the heat and let cool.

Prepare the oat crust and topping. Add the oats, flour, baking powder, and cinnamon to the food processor and process until combined.

Add the maple syrup, coconut oil, and vanilla extract. Process for 2-3 minutes or until combined. Scrape down the sides if necessary. Add the egg and process again.

Scoop about ⅔ of the crust into the lined pan and spread evenly on the bottom of the pan. Use a spatula to press the crust firmly into the bottom of the pan.

Transfer the rest of the oat mixture to a small bowl.

In the same food processor, prepare the filling. Add all of the ingredients from the saucepan (including the water) to the food processor. Process on high until the mixture is smooth and combined.

Scrape the mixture on top of the crust and spread it out evenly. Add the remaining oat mixture to the top of the fig filling. Spread it out as much as possible. Some fig filling will show. Sprinkle the optional turbinado over the top.

Bake for 12 minutes, turn the pan 180º, and bake for an additional 10 minutes. Remove from the oven and let it rest for 2 minutes.

Lift the parchment paper and transfer the bars to a cooling rack. Let the bars cool completely before slicing.
Tips & Notes
These bars are easy to over-bake. Remember they will continue to bake for a few minutes once removed from the pan.
Nutrition facts
Calories:
201
kcal
Carbohydrates:
30
g
Protein:
4
g
Fat:
7
g
Fiber:
3
g
Sugar:
10
g