Dessert for breakfast? YES! Make these healthy strawberry cheesecake overnight oats for a healthy and filling breakfast!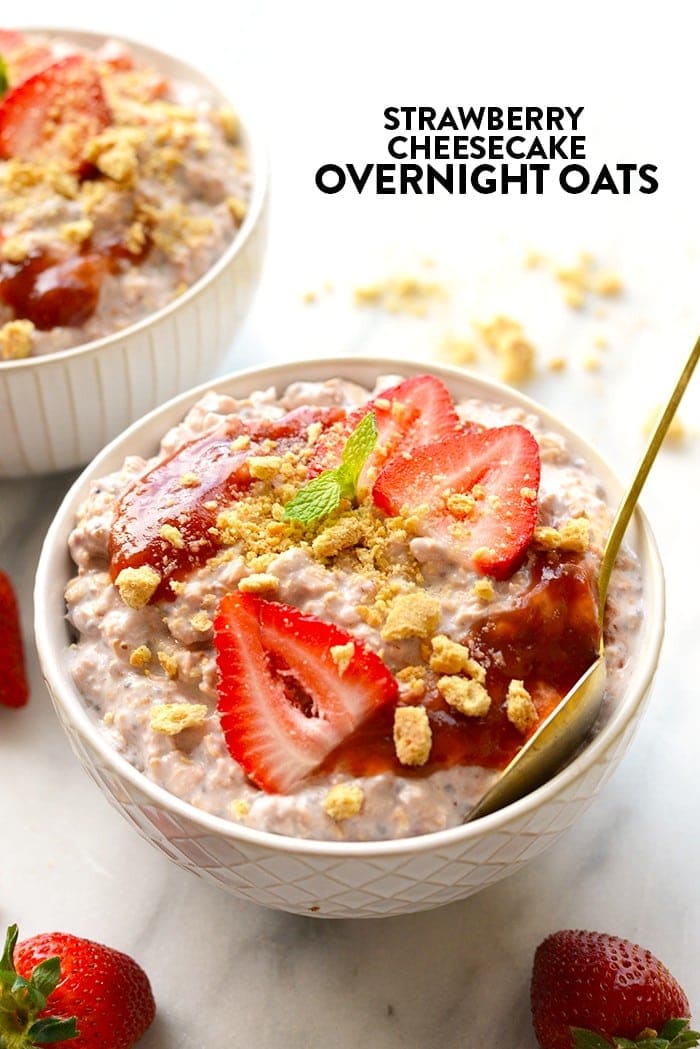 DESSERT LOVERS- I just invented the most LEGIT cheesecake-inspired overnight oatmeal recipe on the planet. The best part is…IT'S HEALTHY! I mean just look at the ingredient line up for gosh sakes…
Who else is excited for Overnight Oat Week 2016 Day Number Dos?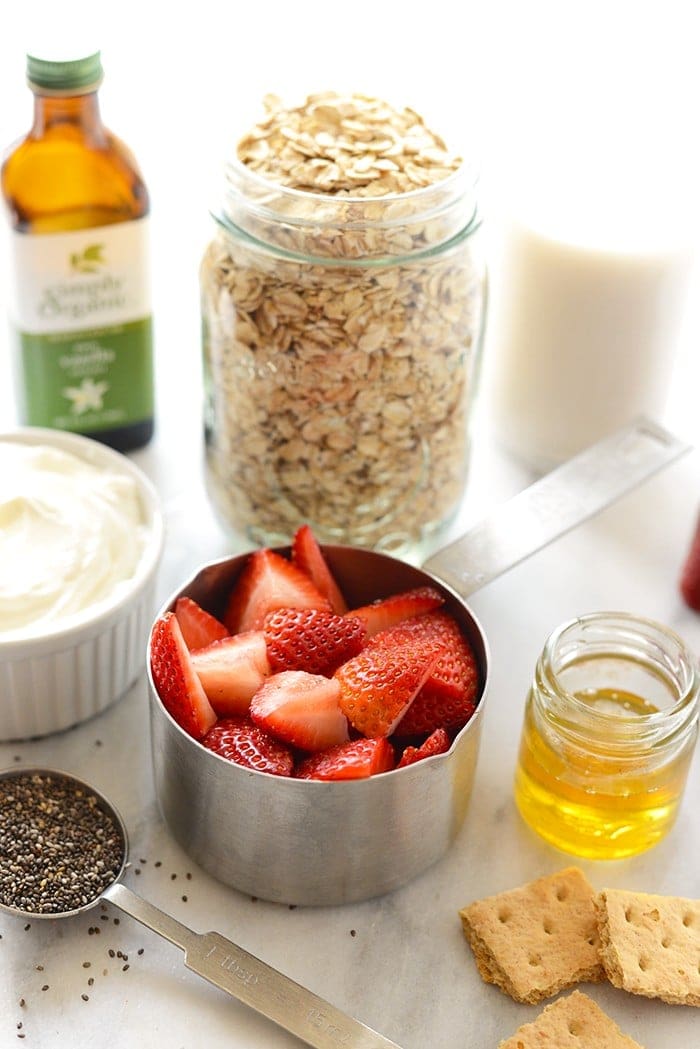 This recipe is unique in that you get to whip out that food processor of yours. I've said this about 101 times on the blog, but GET A GOOD FOOD PROCESSOR. I love love love my Ninja
because the blades are super sharp and it's extremely powerful. If I could only choose one small kitchen appliance to take with me to a deserted island (that had electricity), it would be my food processor. It's seriously THE BEST.
So, all you have to do for this recipe is put the Greek yogurt, almond milk, and strawberries into your food processor and puree. Then, you mix in the rest of the ingredients and into the fridge it goes to soak!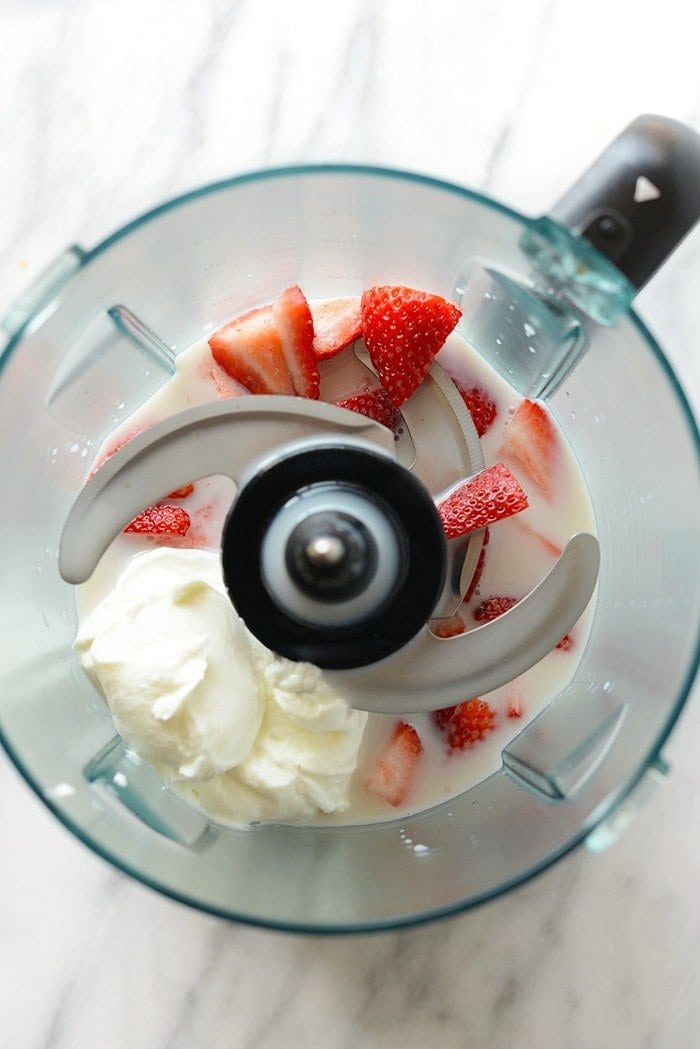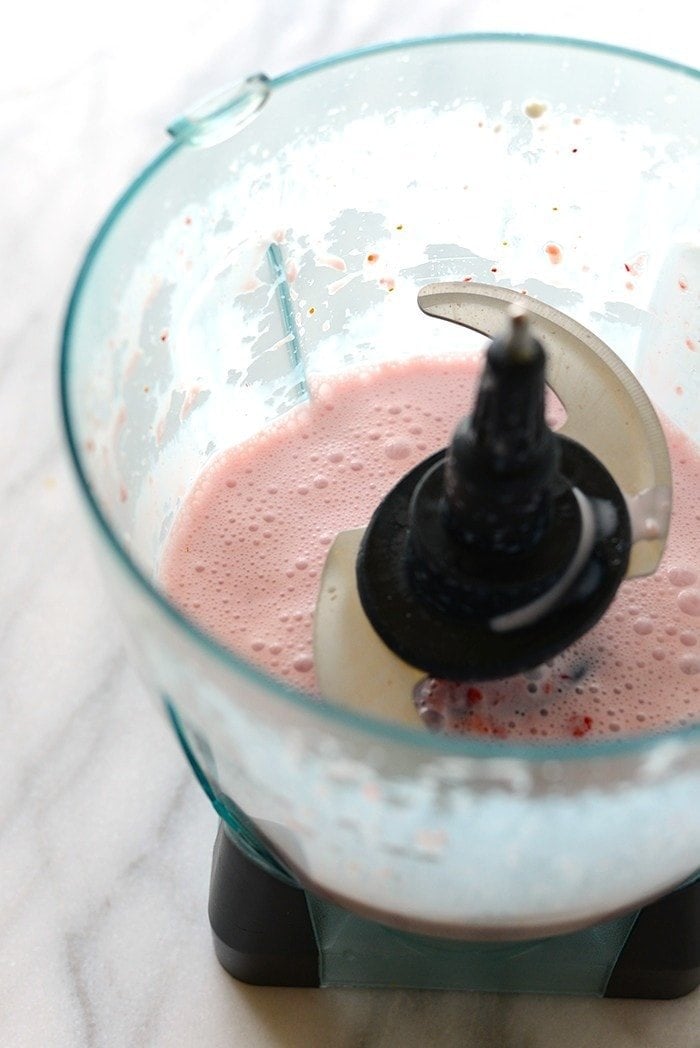 Easy peasy and absolutely DELISH.
The overnight oats come out super thick and a little tangy just like your favorite strawberry cheesecake, BUT WITHOUT ALL THE BAD STUFF. The pureed strawberries give every single bite a fresh flavor that will have you coming back for round two.
Confession: I always sneak a bite or two of this after dinner. #sorrynotsorry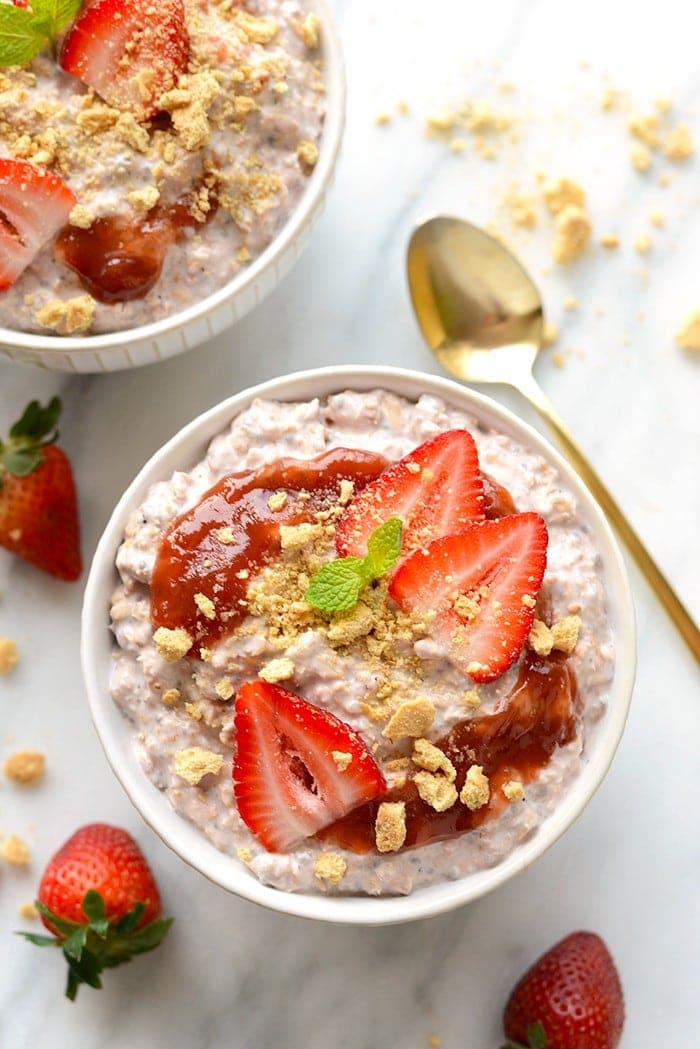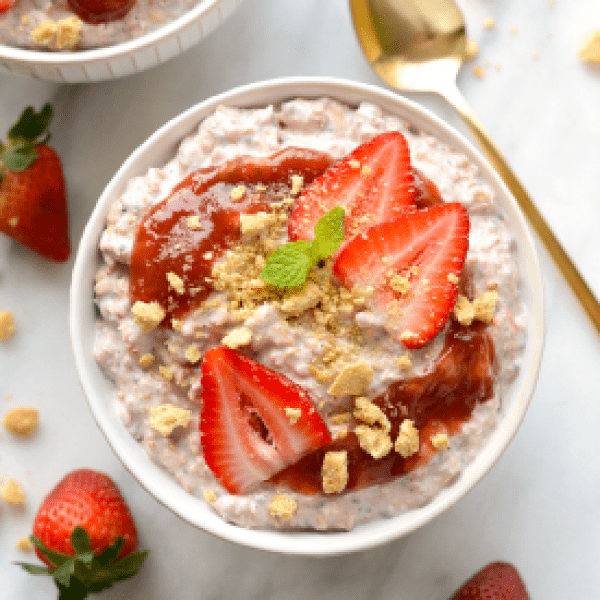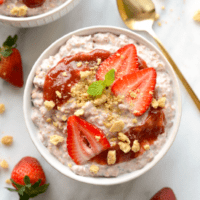 Strawberry Cheesecake Overnight Oats
Prep:
10 mins
Total:
10 minutes
Fat
5
Carbs
44
Protein
13
Ingredients
Dry
Wet
For topping
graham crackers, crushed
strawberry jam
Instructions
Place strawberries, almond milk, and Greek yogurt into a food processor and process on high until fruit is pureed.
Transfer into a large bowl and add the rest of the ingredients. Mix with a spoon until combined.
Cover and place in the refrigerator for at least 2 hours or overnight.
Top with crushed graham crackers and strawberry jam.
Tips & Notes
**Feel free to double this recipe.
**It should stay good refrigerated for up to 3-4 days.
**Depending on how thick you like your overnight oats, you may add a splash of almond milk before serving.
**Nutrition facts are without the toppings
Nutrition Facts
Serving Size:
1/2
Calories:
271
Sugar:
16
Fat:
5
Carbohydrates:
44
Fiber:
6
Protein:
13