Soooooooo, who watched the Women's World Cup final last weekend? Can you say OMG and GO USA?! Fun fact – I played competitive soccer until college and even played a year of club at The University of Minnesota. Watching the USA women's team defeat Japan was such an amazing high. It brought back so many memories of team sports and makes me want to join a co-ed rec league here in the twin cities. I'd love to know if any of you guys play adult rec league sports (not just in the Twin Cities)! I think it would be a great way to meet new people and have some good ol' fun.
Summer SWEAT Series. 4 down, 2 to go!
I can't even handle it.
Week 5's workouts are all about 6-pack abs and upper body. Don't worry, you'll pretty much get a full-body workout (and cardio, too!) from each of these workouts, but they focus mainly on core and upper bod.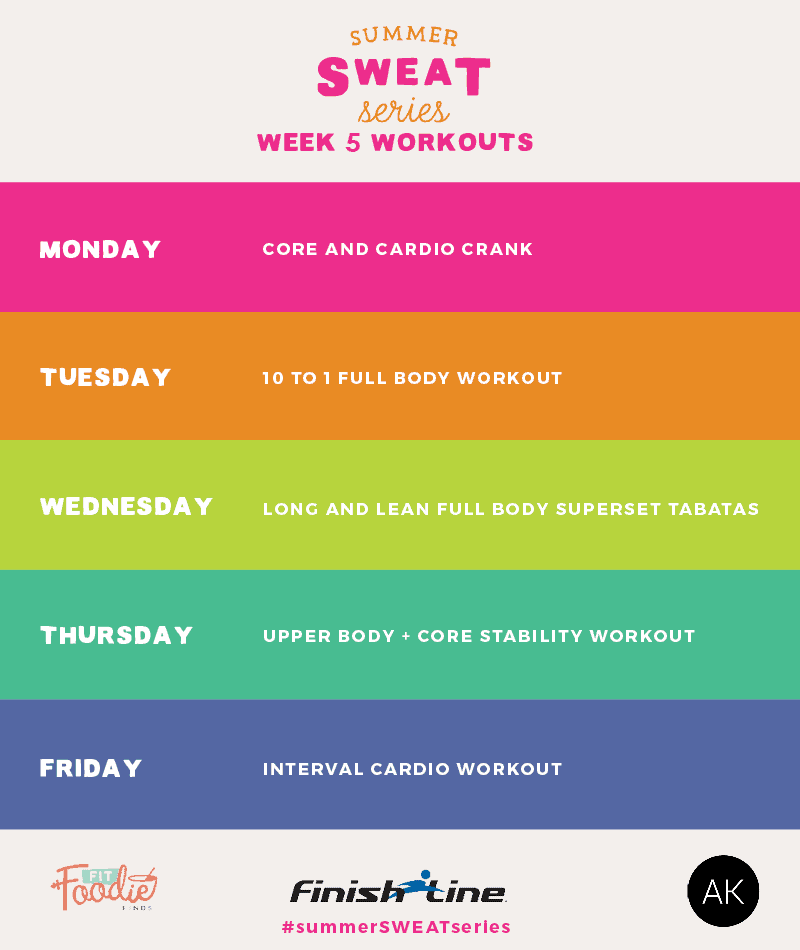 Monday: Core and Cardio Crank
Tuesday: 10 to 1 Lower Body Workout
Wednesday: Long and Lean Full Body Superset Tabatas
Thursday: Upper Body + Core Stability Workout
Friday: Interval Cardio Workout
We've gotten lots of questions about if the workouts are going to be available AFTER the Summer SWEAT Series ends. The answer is YES! They will be live on FFF and AK indefinitely, so no worries if you are a few weeks behind or if you want to continue using these workout after things end!
If you are looking for this week's Summer SWEAT Series meal plans – check out Ambitious Kitchen for your downloadable meal plan and grocery list!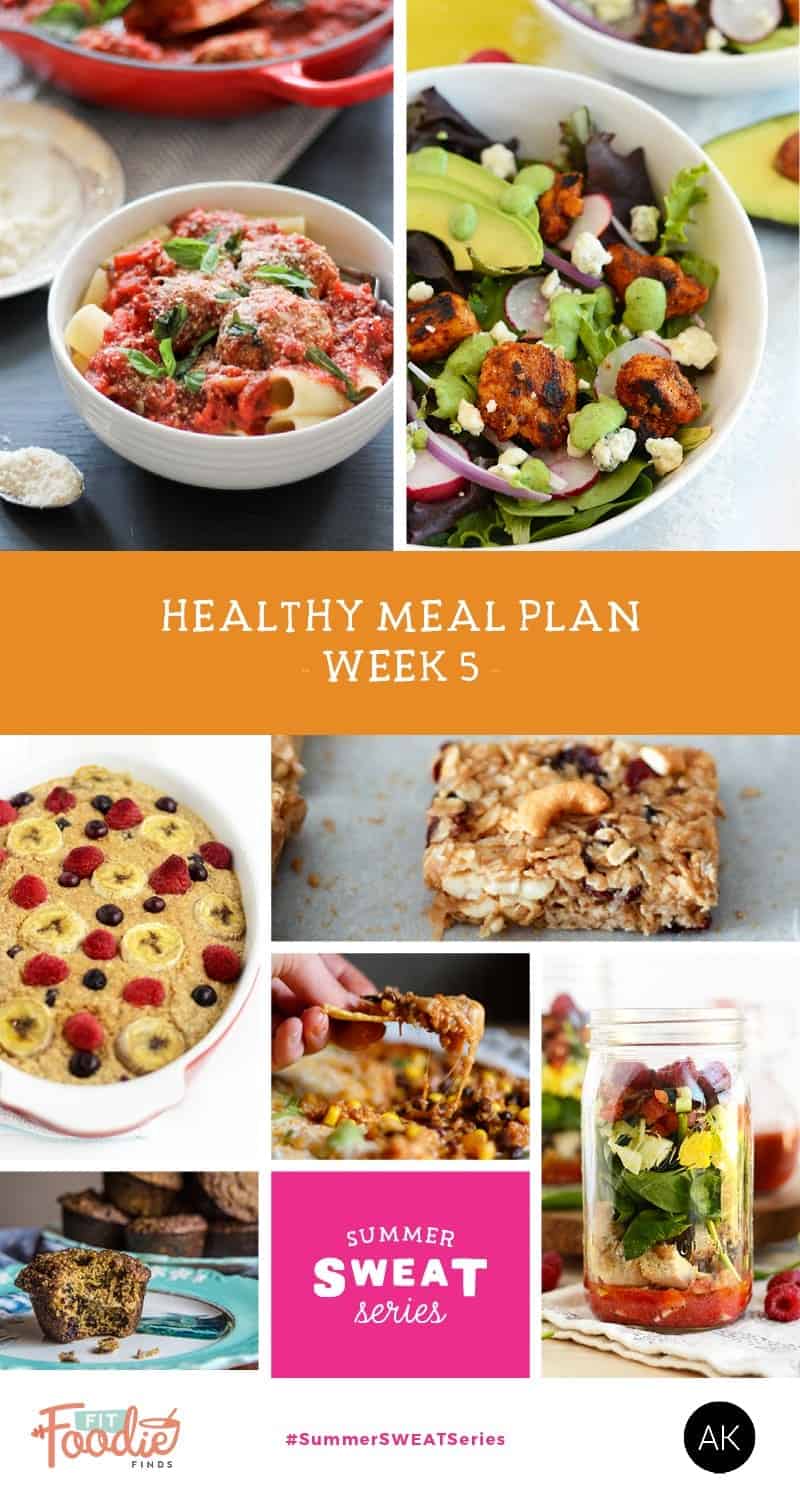 I'm not going to lie, I've been really excited for week 5 eats to go up. SO MUCH GOOD FOOD. Plus #desserteveryday because balance rules my life!
Summer SWEAT Series Reminders/Updates
Join the Facebook group for insider information! We post all nutrition plans and workouts the Friday before. Plus- there's exclusive giveaways that happen!
Don't forget to use the #SummerSWEATSeries on Instagram for a chance to win the grand prize: $500 cash!
Don't forget to enter the #SummerSWEATSeries Aloha giveaway! You've got a chance to win a giant prize pack with some awesome products inside. Enter in the widget below.