Got leftover pumpkin? Make this delicious pumpkin yogurt dip with just a few simple (and healthy) ingredients!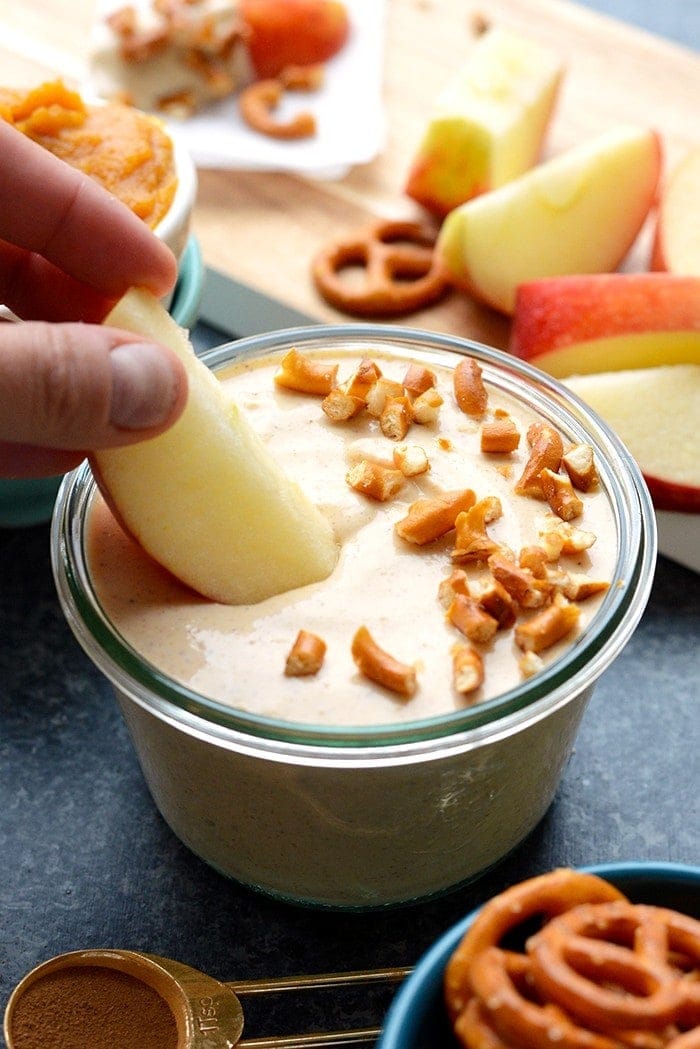 OMG I can't believe it's Halloween weekend. Da hell. I booked a last minute trip to Milwaukee knowing that I would kick myself if I didn't. Mark is throwing a H-ween party at his house tonight and that is something I don't want to miss! I still haven't 100% nailed down my costume. I'm going back and forth between a "grandma" (because I recently NAILED the grandma accent) or Helga from Hey Arnold (because she is one of my childhood favs…and she has a unibrow). Snapchat will be the first to know what I go with 😛
Halloween is one of those holidays that's just fun. I feel like it gives me a great excuse to be a little bit weird for an entire weekend (oh wait, I don't need an excuse). I also feel like it's really the only time when you can dress a little bit slutty and get away with it —> especially if you go funny + weird + skankalicious. Some of my favorite costumes from past Halloweens include: Twister (I made a dress out of a Twister board), Crazy Coupon Lady (I made a dress out of coupons), an 80's workout lady, and White Trash (I made a dress out of a white trash bag). Apparently I like making dresses out of weird things. For your viewing pleasure: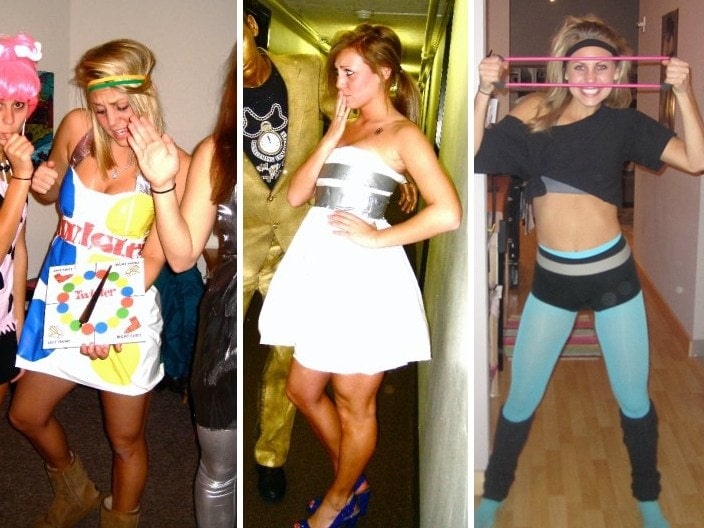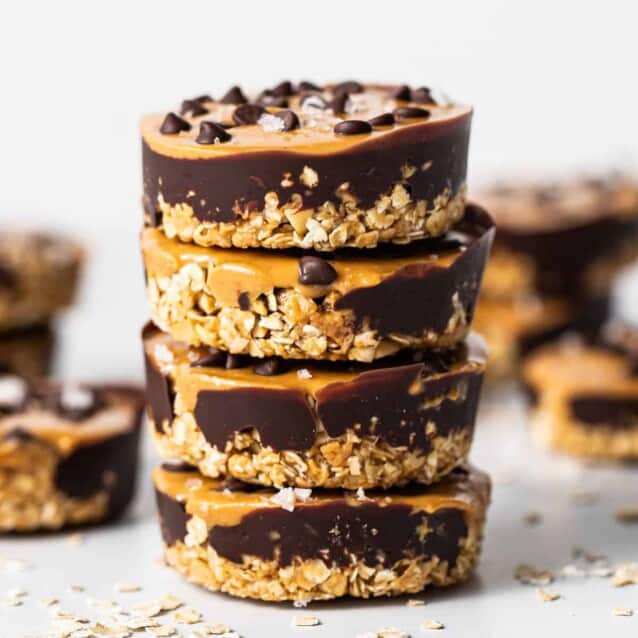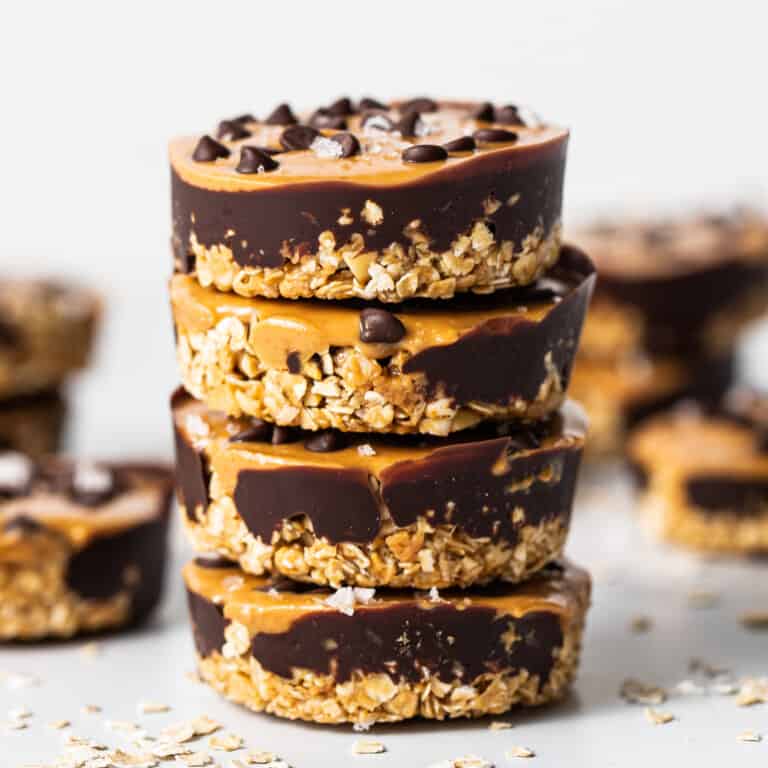 Get our Top 10 5-Star Recipes!
Join our email list for new recipes and BONUS: get our top 10 ⭐️⭐️⭐️⭐️⭐️ recipes e-book!
Ohhhh college…how I don't miss you 😛
Anyways- I'd love to hear what all of you are planning to be this weekend.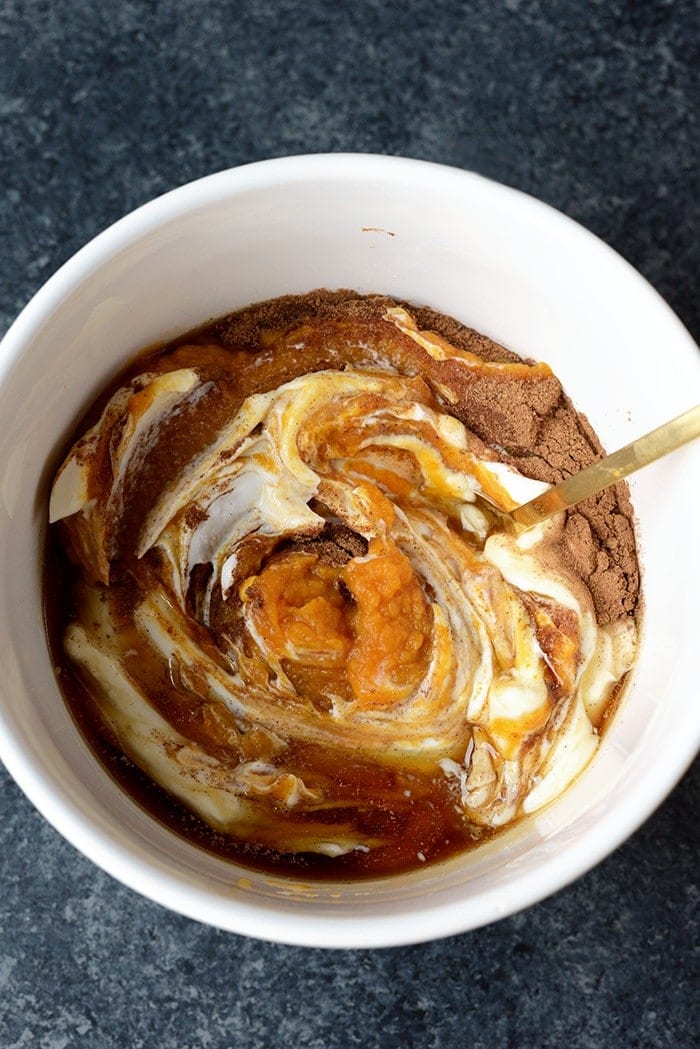 What You Need
So this pumpkin yogurt dip. It's really easy and really great if you have some leftover pumpkin sitting around! It's boyfriend approved and I guarantee the kids will like it too! Here's what you need:
nonfat plain Greek yogurt
pumpkin puree
pumpkin pie spice
maple syrup
WAM BAM. I served it with some apples and pretzels, but pretty much any vessel will work.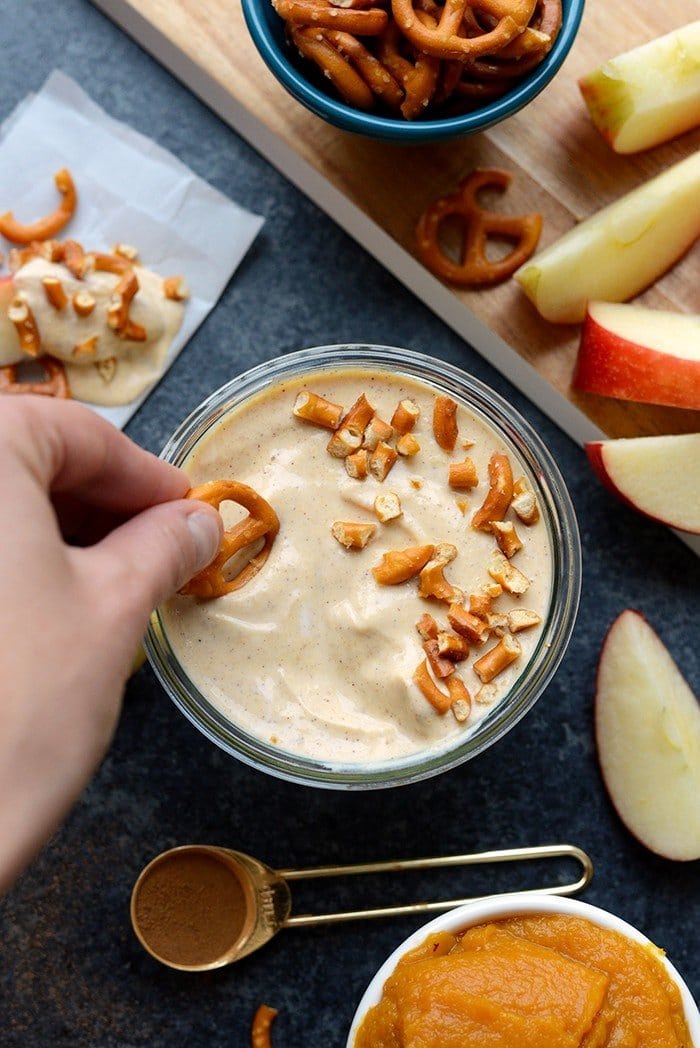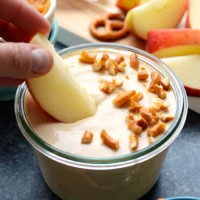 Pumpkin Yogurt Dip
You only need 4 ingredients to make this easy pumpkin yogurt dip -- canned pumpkin, maple syrup, Greek yogurt, an pumpkin pie spice.
Ingredients
For the Pumpkin Yogurt Dip
2

cups

plain Greek yogurt

1/2

cup

pumpkin puree

1

teaspoon

pumpkin pie spice

2

tablespoons

maple syrup
Instructions
For the Pumpkin Yogurt Dip
Mix all ingredients together and enjoy!
For the Overnight Oats
Place all ingredients in a jar and mix. Let sit in the fridge for at least 2 hours or overnight.
Nutrition facts
Serving:
1
/4 recipe
Calories:
90
kcal
Carbohydrates:
14
g
Protein:
9
g
Fat:
0
g
Fiber:
1
g
Sugar:
11
g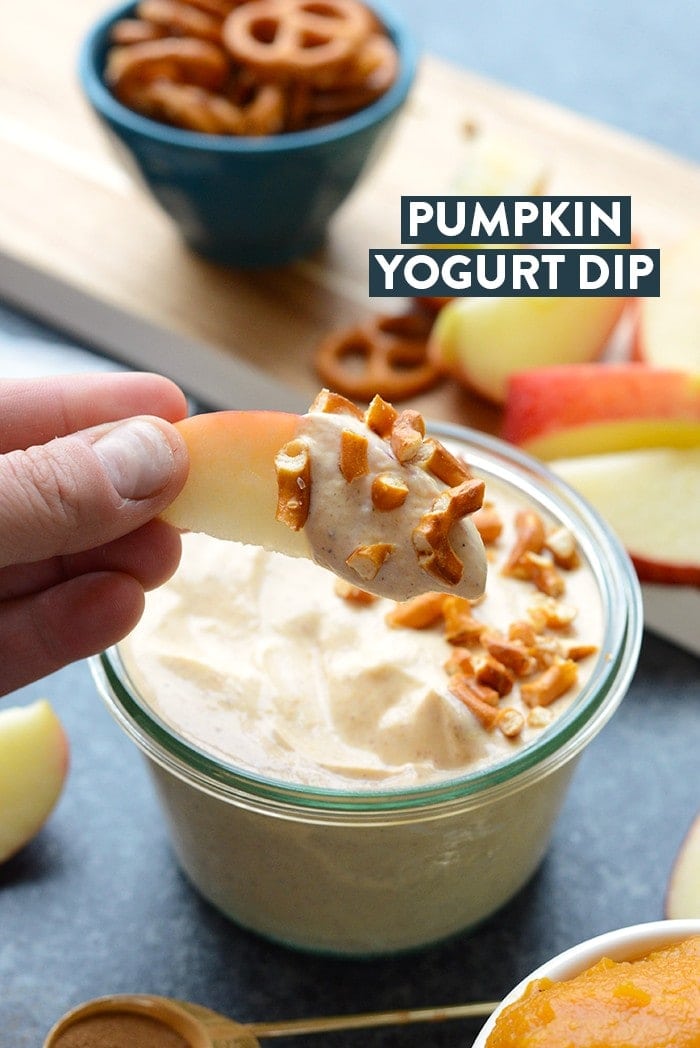 If for some reason you have some dip left over…MAKE YOSELF SOME OVERNIGHT OATS. At least that's what I did and it was genius. I added in my recipe in the recipe card above. It's super simple and actually really tasty. With a blob of almond butter on top…OMG.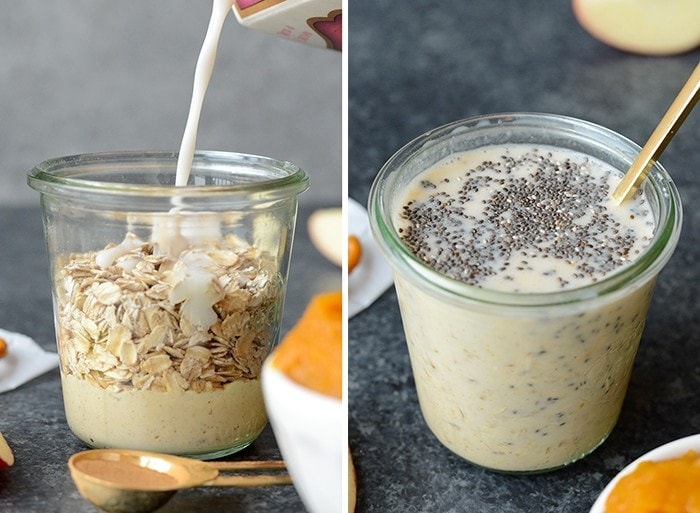 HAVE A GREAT WEEKEND!