2 weeks ago I pulled my parka out of the closet and haven't looked back since. My crock-pot now has a home on my counter top and I drink tea instead of water. We even got our first inch of snow last week….winter.
All this winterness has got me in a different recipe creation mindset. No more ice cream, popsicles, and overnight oats. More like hot dish, crock-pot recipes and Boozy Skinny Hot Chocolate.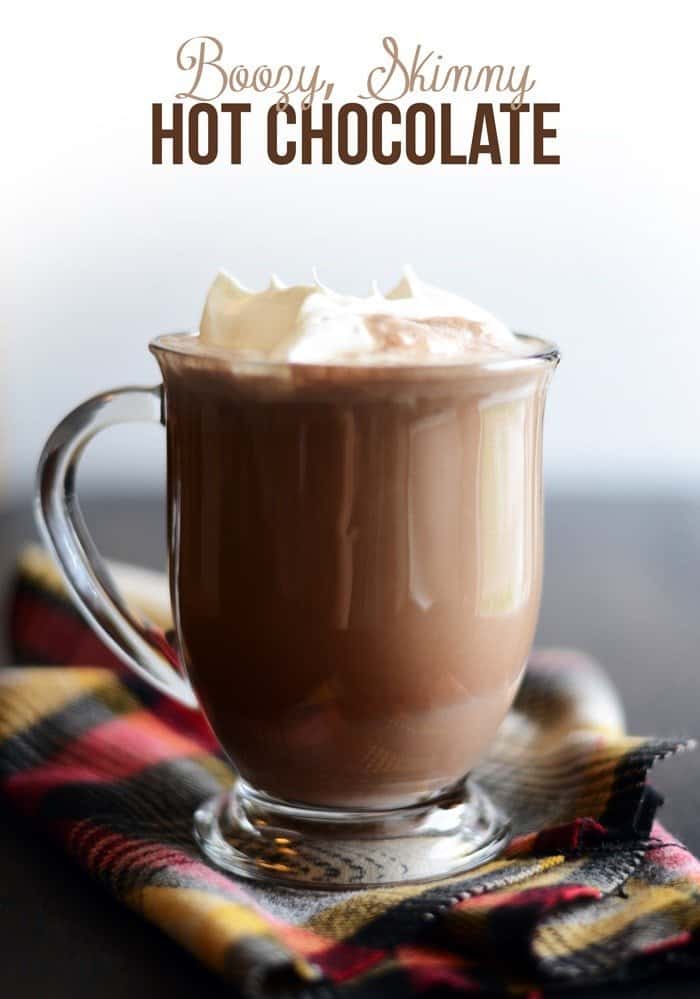 Yes, I said booze.
It has the same delicious hot chocolate flavor, with a kick of amaretto and the best part is…it's not even 100 calories.
I think that deserves a #winning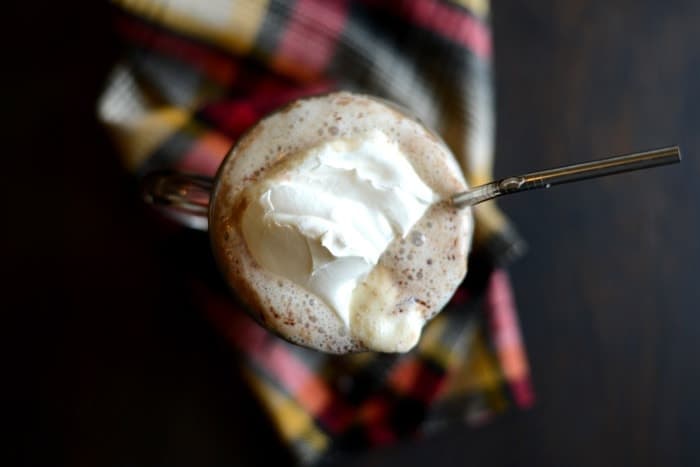 There was a time when alcohol just wasn't part of my life. Thankfully, I am much more comfortable in my own skin and amaretto tastes really good.
Recipe
Boozy Skinny Hot Chocolate
Ingredients
-2 cups unsweetened almond milk
-5 teaspoons high quality cocoa powder
-1/8t maple syrup (or to taste)
-1 oz. amaretto
Instructions
Place all ingredients in a small sauce pan and turn heat to medium/high. Using a whisk or spoon, continuously whisk cocoa powder into the almond milk until fully combined. Bring milk to a simmer and take off heat. Serve with nonfat cool whip, a sprinkle of cinnamon, or my healthy chocolate sauce (see link below).
Nutrition
Serving Size:

2

Calories:

80

Sugar:

1

Fat:

4

Carbohydrates:

8

Fiber:

1

Protein:

4
Similar
I topped my hot chocolate with some nonfat coo whip and my healthy chocolate sauce which can be found HERE.
If you're not into the booze thing, omit it! You'll still get an amazing skinny hot chocolate that's even less calories… 30 calories to be exact!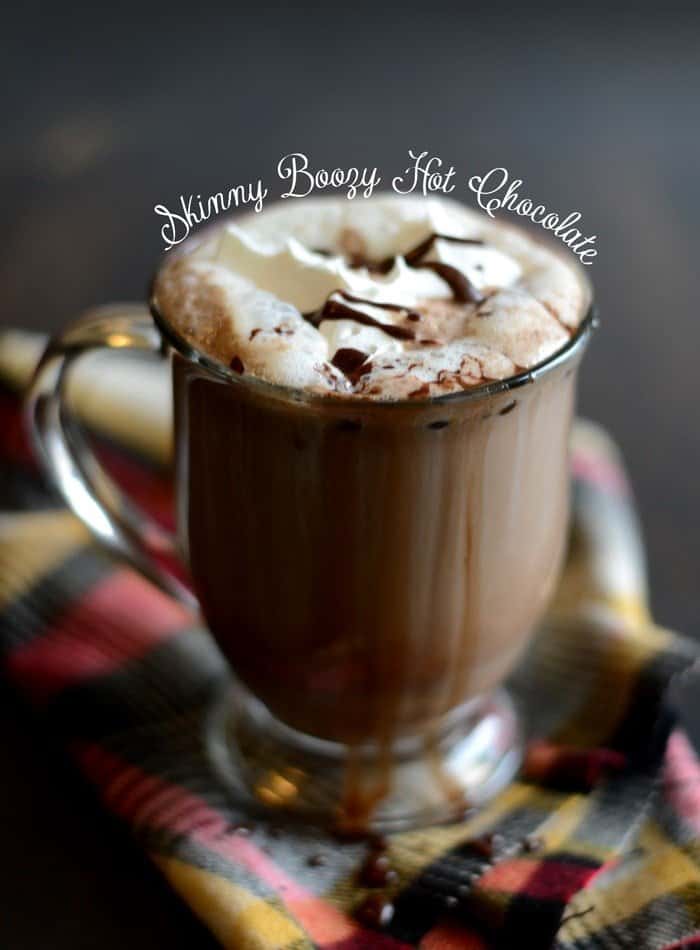 One last thing before I let you go…
I've been doing some recipe planning for December and I'm planning a series called: 7 days of Healthy Holiday Cookie Recipes. So tell me, what are your favorite holiday cookies/bars/treats?